"Check in on all your friends baking banana bread," says a meme that's currently going viral on Instagram. It's funny because it's pretty accurate. I have seen at least five people on my timeline showing off their own versions of banana bread—marbled with chocolate swirls, gluten-free, and there's even one with cream cheese frosting. Of course, I also got the memo (I put chocolate chips on mine, if you need to know). But a baking trend in the time of COVID-19… Surely, there's more to it than just the desire to satisfy one's sweet cravings, don't you think?
ADVERTISEMENT - CONTINUE READING BELOW
According to a 2018 study on Psychosocial Benefits of Cooking Interventions, it was reported that "participation in baking sessions led to improved self-esteem, primarily as a result of increased concentration, coordination, and confidence." The Washington Post echoes this sentiment, claiming that cooking in general is an immersive activity that improves one's psychological well-being. "Cooking may provide a respite by offering an immersive and sensory-rich activity to take one's mind off the perceived dangers of one's life," says Trevor Schraufnagel, a clinical psychologist. "You're so swallowed up in the process that your mind is taken off these other threats and sources of angst… [The process of cooking] forces us to block out unnecessary distractions, as well as emotions, that may come in and take us off task from our goal. We think that that's how cooking can relate to anxiety."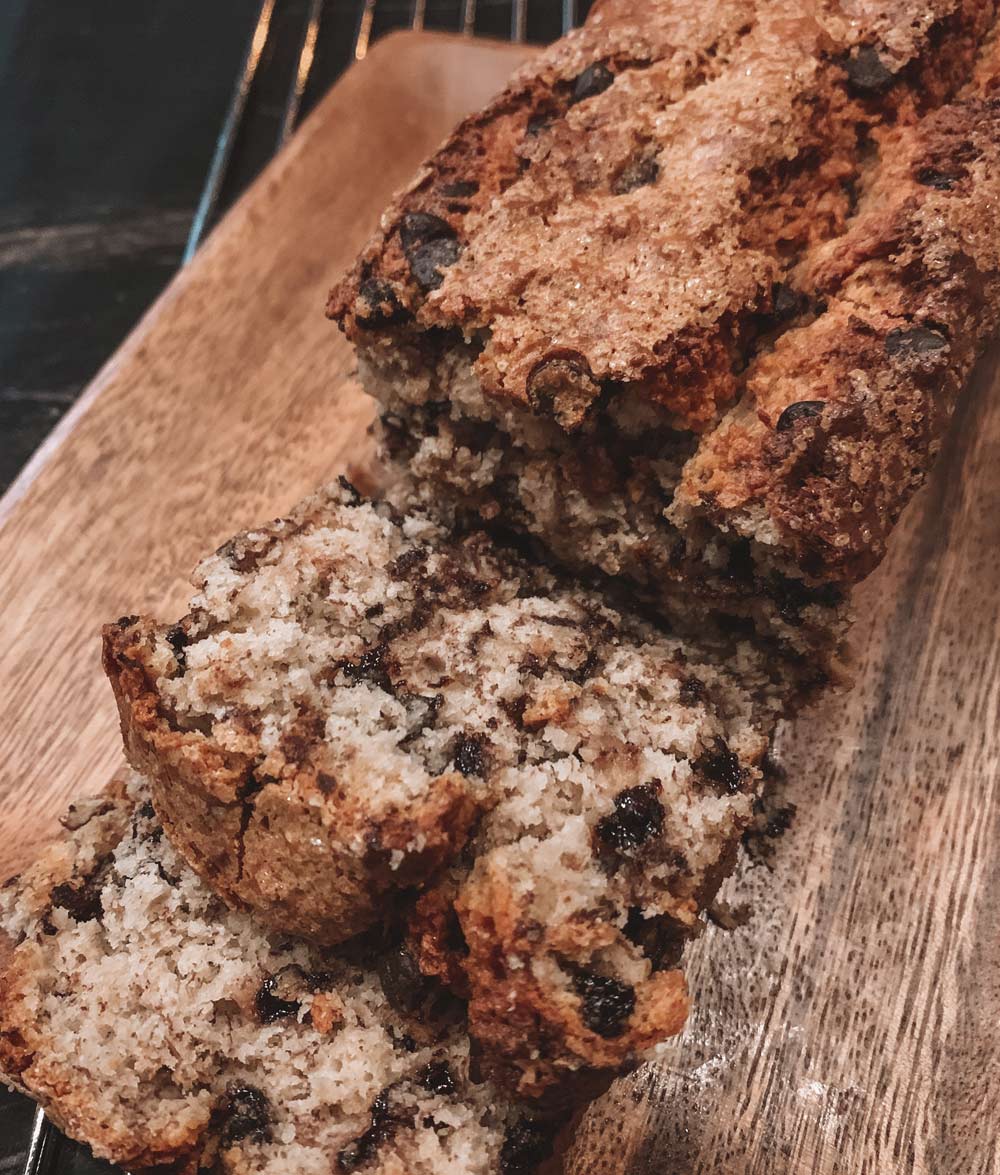 CONTINUE READING BELOW
Recommended Videos
Cooking is therapeutic, so to speak—and personally, it's the kind of therapy that I have also been responsive to.
Full disclosure: Prior to the enhanced community quarantine, my husband rarely ever saw me turning on the stove. So to say that I've become a "chef" overnight would be a long stretch—if anything, it's an insult to those who have years of culinary experience. I think, more accurately, what I've become—thanks to this pandemic and all the uncertainties that came with it—is anxious, agitated, and disconcerted. And cooking, albeit it started as something that I was only forced to learn, has strangely turned out to be my most reliable coping mechanism.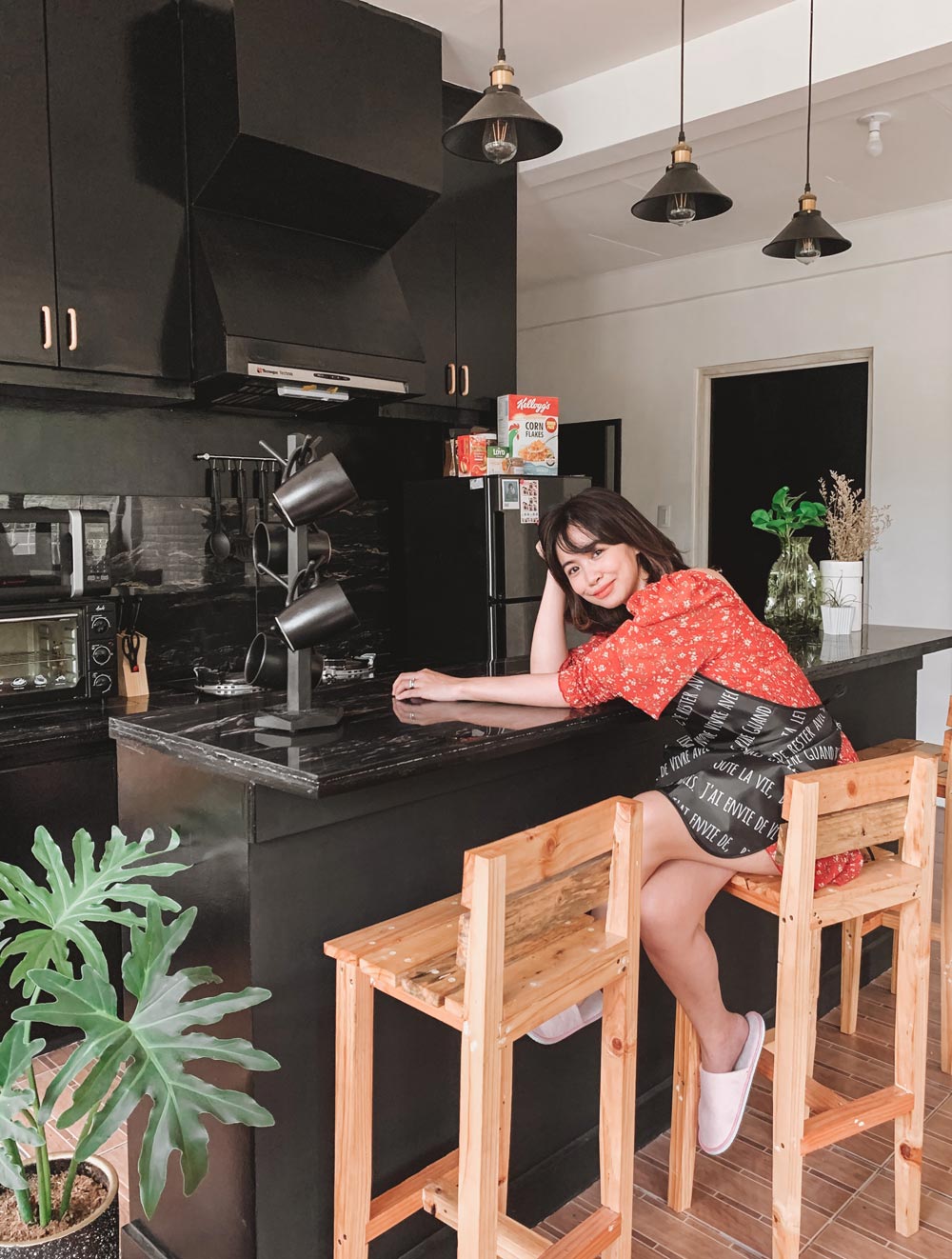 ADVERTISEMENT - CONTINUE READING BELOW
While others' way of dealing with stress and anxiety includes dressing up, working out, and/or consuming Netflix content, mine has been spending some productive time in the kitchen with my K-drama OSTs playing in the background (yes, it helps as well). I'd put on lipstick, wear my apron, and focus on the culinary task at hand.
My introduction to cooking 101 began in our family's group chat two weeks into the ECQ, wherein my siblings and I who live apart would often share pictures of our home-cooked meals. Of course, being the kitchen noob that I was, I took the predictable route: the trendy Dalgona coffee (I even put chocolate shavings to make it look more impressive!), ready-to-cook marinated chicken, and the easy-peasy pancake mix (just add milk and an egg). I also tried to beat my sister in a mango graham float face-off.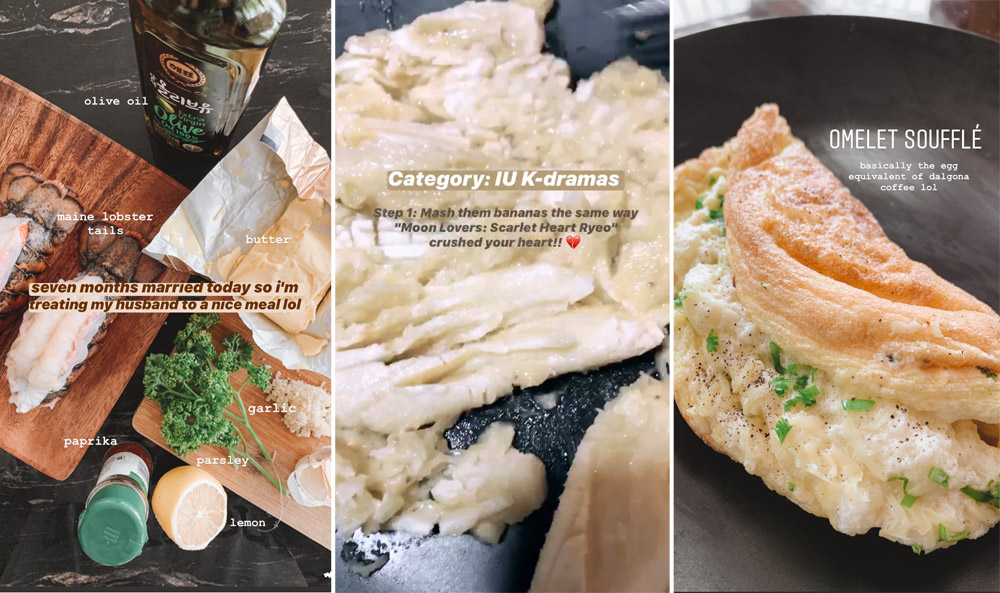 ADVERTISEMENT - CONTINUE READING BELOW
And then before I knew it, I graduated from relying on canned corned beef and instant ramen to recreating Conti's baked salmon, Locavore's sugpo con mayonesa, and Max's crispy tofu sisig. Not so long after, I found myself Googling more challenging recipes that I never even thought I'd attempt to make in a million years. I mean, if you told me pre-ECQ that I could make my own flour tortillas at home, I probably would've laughed out loud. But I guess that's what the world has come to: You crave it, you make it.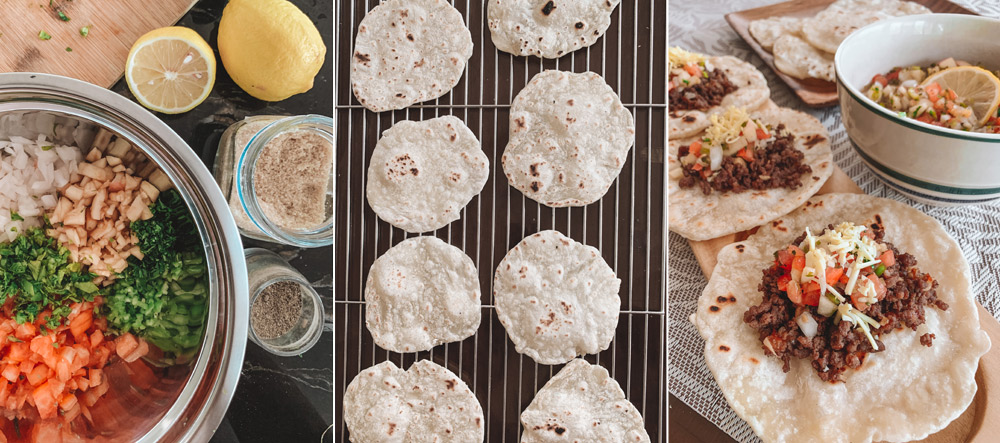 ADVERTISEMENT - CONTINUE READING BELOW
Naturally, my own Instagram account hasn't been oblivious to my newfound fascination for cooking. My daily kitchen experiments, now even saved as highlights in my profile, have become a norm in my IG Stories. Because of this, I've been exerting extra effort to not only make my dishes taste good but also to make them look good—or good enough for the 'gram, at the very least. It has made things more fun and engaging for me.
Convos with friends now revolve around occasional exchange of recipes, best places to order pantry staples, and even K-drama recommendations (as previously mentioned, I listen to a K-drama OST playlist whenever I'm cooking). I've been getting DMs from random followers, too, and the funny thing is that the most common question I seem to receive is about—wait for it—where I bought my pans. (I kid you not.)
ADVERTISEMENT - CONTINUE READING BELOW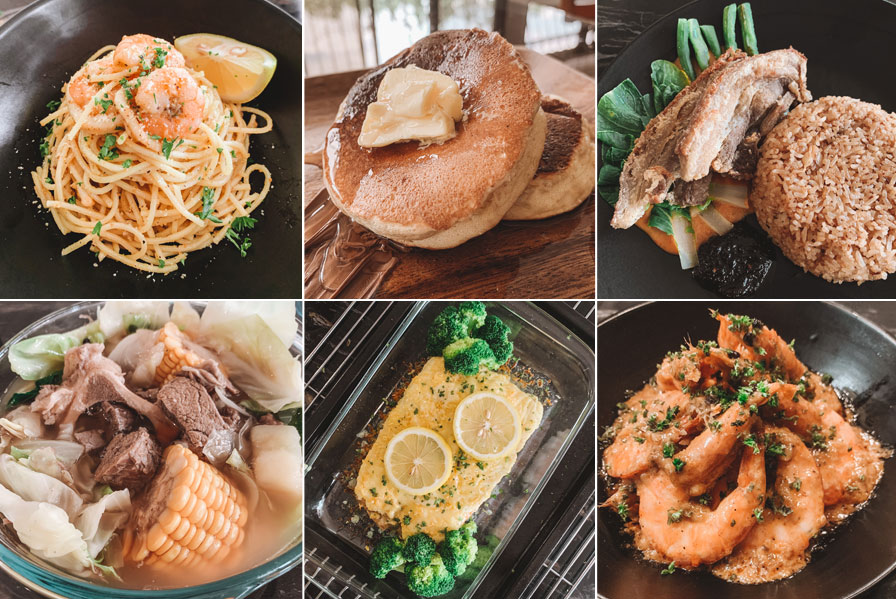 In all seriousness, I am by no means a culinary expert—but planning recipes in advance, jotting down the ingredients for our grocery shopping list, and plating our meals with gusto have been keeping me busy in the best way possible, and it's been nothing but good for my sanity. While my husband is not the type to complain even if I feed him hotdogs and burnt scrambled eggs for breakfast every day, the idea of having a nice meal gives us something to look forward to every morning when we wake up. Sure, we can't go out on a date to eat at a restaurant given the ECQ, but who's to say we can't recreate the same experience at home? The Dalgona coffee and soufflé pancakes are more than just Instagrammable food trends, in my opinion—instead, they're a great way to elevate your average meals and your "quarantine life" as a whole, to give you a gentle pat on the shoulder as a reminder that life doesn't have to feel as grim as it does now.
ADVERTISEMENT - CONTINUE READING BELOW
I think SouthernLiving.com sums it up quite nicely: "Through the combination of self-care, creative output, mindfulness, and a sense of control, cooking for yourself or others can be a huge boon to your mental well-being." So to reiterate, I'm not a chef and I'm not trying to be. What I'm trying to do is surpass this dark era—and I'll get through each day with one slice of banana bread at a time.
Related Stories from Preview.ph
Hey, Preview readers! Follow us on Facebook, Instagram, YouTube, Tiktok, and Twitter to stay up to speed on all things trendy and creative. We'll curate the most stylish feed for you!