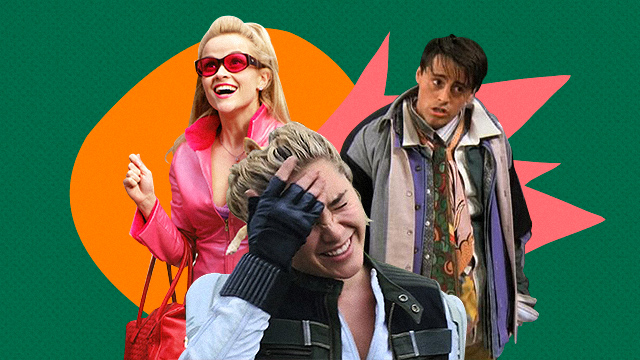 Do you ever feel like a fictional character would understand you better than your classmates, friends, own family, and maybe even your partner? Yeah, we understand you. We just know Captain America would totally get that strange and inescapable feeling of dread the world gives us on a daily basis and help us out—and we're not even talking about being "saved" by a romantic connection here. We just mean that he can give us the support we need a la My Amanda's Fuffy and Fream (incidentally the latest comfort characters to hit local streaming screens). Now, "What's a 'comfort character?' you ask. Truth is, you've probably always had a few! You know those fictional characters who, with just the mere thought of them, can make you smile in a wholesome way? That's the general idea.
ADVERTISEMENT - CONTINUE READING BELOW
While comfort characters themselves may not be real, that doesn't mean their effect isn't. And that joy you feel over something that isn't "real" isn't something to be ashamed of. We are 99.99% sure you have a character like this in your life, and trust us, you're not alone!
Making a case for celebrating "comfort characters":
What is a comfort character?
The idea of a comfort character has been around for a while now. We're talking about the heyday of Tumblr. Remember those GIF sets of very watchable moments from shows or movies? Well, that type of content has transferred over to Stan Twitter (Read: that part of the Twitterverse dedicated to talking about celebs, music, shows, movies, and the like). You can usually find memes, updates, clips, pics, and even fan accounts dedicated to specific people or characters. But what makes a comfort character different from say, simply being someone's favorite? It is all there in the name. A "comfort" character gives—what else—a sense of comfort.
CONTINUE READING BELOW
Recommended Videos
This is not to be confused with being sexually attracted to the character or wishing you were married. Especially since you have to take into consideration that a person's comfort character can literally be any character—say Littlefoot from Land Before Time. Yeah, we're not going there. Nobody should. Just think of a comfort character as someone you wish was your best friend IRL. Like Elle Woods from Legally Blonde.
"Brains, beauty, and having the boldness to wear pink in a sea of black!" says Steph, a 26-year-old junior architect about why the instantly recognizable Reese Witherspoon character is among her top comfort faves. "Legally Blonde has been with me since childhood so Elle Woods has really shown me it's okay to be a bit different."
There is definitely a nostalgia factor when it comes to finding a comfort character. Raise your hands if you still wish you were part of the Hey, Arnold! or Recess friend group. Anyone else feel Joey of Friends would be the perfect ever-reliable friend you could go on food trips with? (Just don't expect him to share). But shows and movies of today are also full of characters we wish we could take home, platonically speaking.
ADVERTISEMENT - CONTINUE READING BELOW
There is basically the entire cast of characters under the Marvel Cinematic Universe belt, except maybe Thanos. Bucky Barnes (Sebastian Stan) and his story arc arguably has one of the biggest followings, alongside the bumbling Peter Parker (Tom Holland). Yelena Belova (Florence Pugh) and her little-sister antics are the latest character with huge comfort-character potential to drop thanks to Black Widow. What is most common among these characters is their relatability, but perhaps a bigger factor is that, deep down, they're good people (miles underneath all the mess, that is).
ADVERTISEMENT - CONTINUE READING BELOW
And if we're talking about relatability and good people, then Haikyu!! is arguably the best possible example (Avatar: The Last Airbender, Steven Universe, most Adventure Time characters, also come to mind). "Everyone just makes you laugh and their dynamics are just [chef's kiss]," says Ysabelle, 25, about the volleyball-centric anime. "I wish I was literally there for all the serotonin."
ADVERTISEMENT - CONTINUE READING BELOW
A comfort character could offer different things: from someone you simply vibe with to someone whose story means a lot to you, or someone you feel could fill a certain lack in life. It would be hard to put yourself in the shoes of Alexei (Alec Utgoff) of Stranger Things, but it is incredibly easy to relate to his desire to just live a happy life (and his love for Slurpees).
Whatever it is, a comfort character is someone you could feel 100% at ease with; just someone with whom you could let your guard down. Trust is pretty hard to give to someone IRL, but the chances of being betrayed by a fictional character are much less. The fact that they're on a screen (or a book) means a layer of protection, too.
Why do you need a comfort character?
Ysabelle shares that she learned about comfort characters on Twitter and TikTok after falling into the anime black hole "during the start of the pandemic," a time when people definitely needed all the comfort they could get. That's the magic of a comfort character. When you're in a really bad place, they offer a form of escape; somewhere in your imagination, you could be happily showing the himbos that are Trese's Kambal how to properly roll down a car window (because, yes, they need you and you need them—hey, we can dream, right?).
ADVERTISEMENT - CONTINUE READING BELOW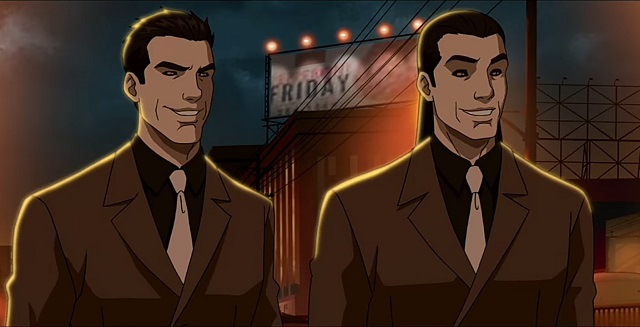 How much you end up depending on or taking from these comfort characters is up to you. You could simply rewatch the shows a million times—fans of long-running series like Grey's Anatomy get the good luck of having a lot of content with folks like George O'Malley (T.R. Knight) in it, until season six, that is—or heck, commission art of them hugging you, if that is what brings you peace. For Ysabelle, she sometimes likes to "scream it into the social media void." Although, of course, tweeting about your fave characters or setting up an entire stan account isn't required. Seeing, or "interacting" with your comfort character is simply a reminder, or a way to hope, that things aren't all bad.
ADVERTISEMENT - CONTINUE READING BELOW
Like architect Steph explains, Elle Woods offered her more than just a sense of comfort. "In choosing a career path, I wasn't afraid to join a predominantly male workforce because of Elle. I even envisioned myself with a hard hat and heels on," she shares. "Even if I don't wear heels to sites now, she was instrumental in finding confidence in pursuing my course."
Comfort characters aren't an entirely new concept. It's mainly the kids today who are using the term, but finding a fictional character who makes you believe in a better world has always been done. When done right, it is not pure, mindless escapism. So now when your family asks you why you're randomly smiling at your phone, you can proudly tell them it's because you've just come across a GIF of your comfort character. We support you.
ADVERTISEMENT - CONTINUE READING BELOW
This story originally appeared on Spot.ph. Minor edits have been made by the Preview.ph editors.
Preview is now on Quento! Click here to download the app for iOS and Android and enjoy more articles and videos from Preview and your favorite websites!
Related Stories from Preview.ph



Hey, Preview readers! Follow us on Facebook, Instagram, YouTube, Tiktok, and Twitter to stay up to speed on all things trendy and creative. We'll curate the most stylish feed for you!