In Netflix's version of Dan DeCarlo and George Gladir's Sabrina the Teenage Witch, gone is the comedic flare of the beloved 1996 ABC sitcom. Rehashed for a more mature audience, Chilling Adventures of Sabrina takes the beloved witch to darker heights as she faces malicious forces, possessed malevolent teachers, and Satan himself. Surprisingly enough, the horror series is more than just a Halloween title. Beneath the layers of blood, gore, and demonry is a timely call to women empowerment where a 16-year-old witch dares to take her life into her own hands.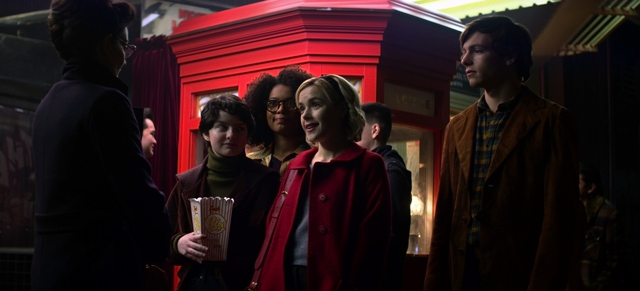 ADVERTISEMENT - CONTINUE READING BELOW
So should you watch it?
If you're hoping for the old Sabrina sitcom to quench your '90s nostalgia, then maybe steer clear of dissapointment because this version definitely isn't for you. But if you're open to a new interpretation of a timeless classic, and if you're up for a scary good time this Halloween—with added feminist inflections—then feel free to binge-watch this teen drama to your heart's content.
Catch Chilling Adventures of Sabrina on Netflix starting October 26, 2018.
Related Stories from Preview.ph
>