In Netflix's version of Dan DeCarlo and George Gladir's Sabrina the Teenage Witch, gone is the comedic flare of the beloved 1996 ABC sitcom. Rehashed for a more mature audience, Chilling Adventures of Sabrina takes the beloved witch to darker heights as she faces malicious forces, possessed malevolent teachers, and Satan himself. Surprisingly enough, the horror series is more than just a Halloween title. Beneath the layers of blood, gore, and demonry is a timely call to women empowerment where a 16-year-old witch dares to take her life into her own hands.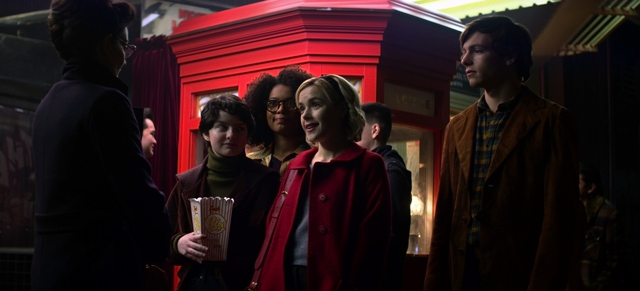 What I love about it...
1. It adds a modern feminist spin to the witch hunts of the 14th-18th centuries.
ADVERTISEMENT - CONTINUE READING BELOW
History has rarely talked kindly to women, even more so for women deemed as witches in their town. Known for practicing sorcery and magic at the supposed behest of a demon, witches were burned at the stake without so much as a fair trial. With over 100,000 executions from the 14th throughout the 18th century, the rampant witch hunt from these eras was branded as the "women's holocaust." These killings carried over to the 20th century where the understanding of witches had shifted from demon-serving sorcerers to wise women hunted by the church for their knowledge on herbal treatments to diseases. It is then this very idea of women using their wits and intelligence that seems to threaten institutions with patriarchal leanings, a recurring theme in Netflix's Sabrina.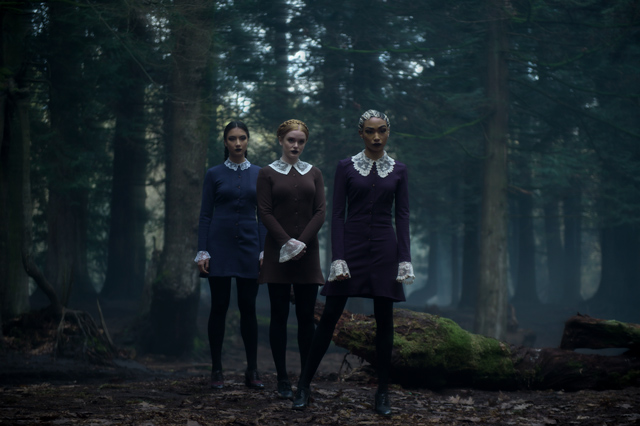 2. Sabrina is an independent woman unafraid to forge her own path.
ADVERTISEMENT - CONTINUE READING BELOW
Born half-witch and half-mortal, our titular character has always been destined to trade what's left of her mortality in order to become a full witch. When Sabrina finds that's she's unable to cut her ties from the mortal world, she follows her own will and thereby performs the greatest act of treason against her dark church: refusing to promise her name to Satan. With all the forces against her, Sabrina sets out on a plot to shake up the status quo from within, to become a witch powerful enough to best the dark lord and his treacherous ways, painstakingly fighting for what's right and fair despite the world of opposition in her path.
3. It will inspire you to rise up against your own society's oppressors.
ADVERTISEMENT - CONTINUE READING BELOW
We're reminded of the Me Too movement, of Time's Up, of women reclaiming their agency instead of blindly following the norm and keeping to themselves. Packaged as an entertaining popcorn horror series, Sabrina's fight and fury for justice may as well awaken in you your own passion in pursuit of the good. God knows we need more of that in the wake of today's trying times.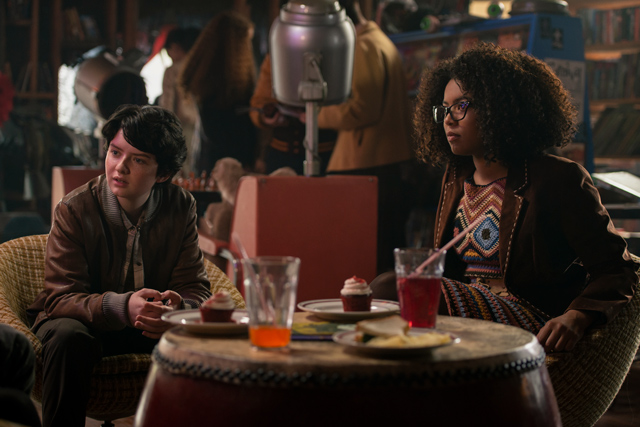 4. It gives representation to non-binary folks.
ADVERTISEMENT - CONTINUE READING BELOW
The empowerment in Sabrina isn't just limited to the show's storyline. Susie Putnam is one of Sabrina's best friends in the show. In real life she's played by Lachlan Watson, a non-binary actor who identifies with the pronouns he/him and they/them and has publically asked not to be misgendered as female despite they're character on the show. They're casting is no doubt a win for non-binary representation in media, further proving that society has no business placing everyone else into carefully set boxes of male and female. The Chilling Adventures of Sabrina teaches us that we are all perfectly allowed to be ourselves, whatever that may be.
What I don't like about it...
I mean... what's not to like? It's an empowering female-driven show that essentially poses as an allegory for today's societal issues. So personally, that's more than enough reason to like everything about it.
ADVERTISEMENT - CONTINUE READING BELOW
So should you watch it?
If you're hoping for the old Sabrina sitcom to quench your '90s nostalgia, then maybe steer clear of dissapointment because this version definitely isn't for you. But if you're open to a new interpretation of a timeless classic, and if you're up for a scary good time this Halloween—with added feminist inflections—then feel free to binge-watch this teen drama to your heart's content.
Catch Chilling Adventures of Sabrina on Netflix starting October 26, 2018.