Decorating your Christmas tree is a great way to get yourself excited for the holidays. It's the perfect opportunity to bring out your inner interior designer, too! And for celebrities, moms, and fashion girls always on-the-go, decorating can be an effective destresser. See how they brought the holiday vibe to their homes below!
1. Georgina Wilson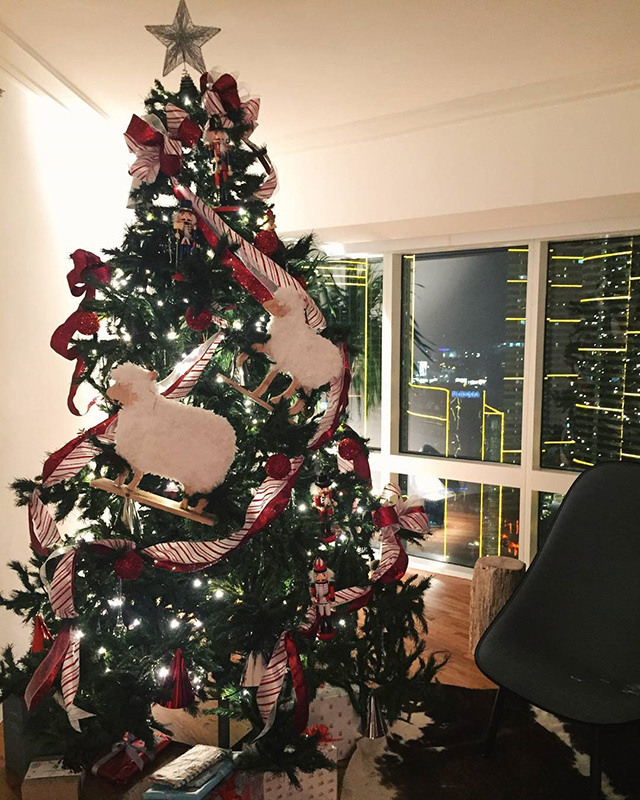 ADVERTISEMENT - CONTINUE READING BELOW
IMAGE INSTAGRAM/ilovegeorgina
Georgina's cousin Georgia designed the Burnands' first family Christmas tree. The sheep ornaments are too adorable!
2. Cheska Garcia-Kramer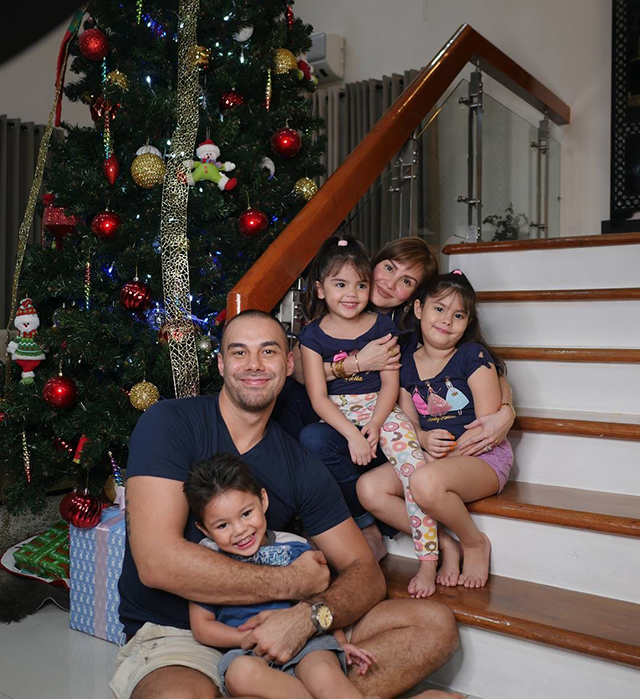 IMAGE INSTAGRAM/chekakramer
The Kramers kept it simple yet festive with an assortment of red, blue, and gold accents.
3. Kim Chiu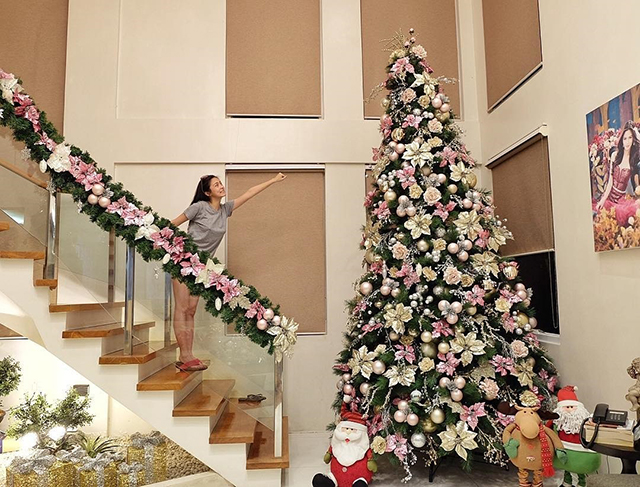 ADVERTISEMENT - CONTINUE READING BELOW
IMAGE INSTAGRAM/chinitaprincess
Kim Chiu gave her tree a personal touch by going with a pink and gold color palette. We can see why she's so proud of it in this snap, because based on the tree's size, it must've taken long to decorate!
4. Sunshine Cruz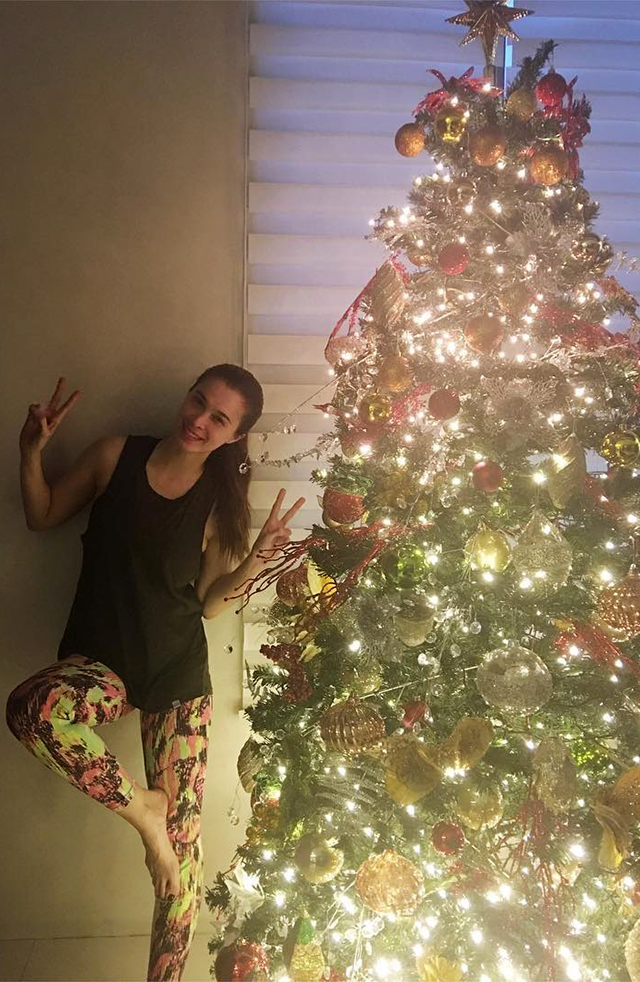 IMAGE INSTAGRAM/sunshinecruz718
Sunshine's tree is literally glowing with the assortment of glittery Christmas balls. A job well done!
ADVERTISEMENT - CONTINUE READING BELOW
5. Jinkee Pacquiao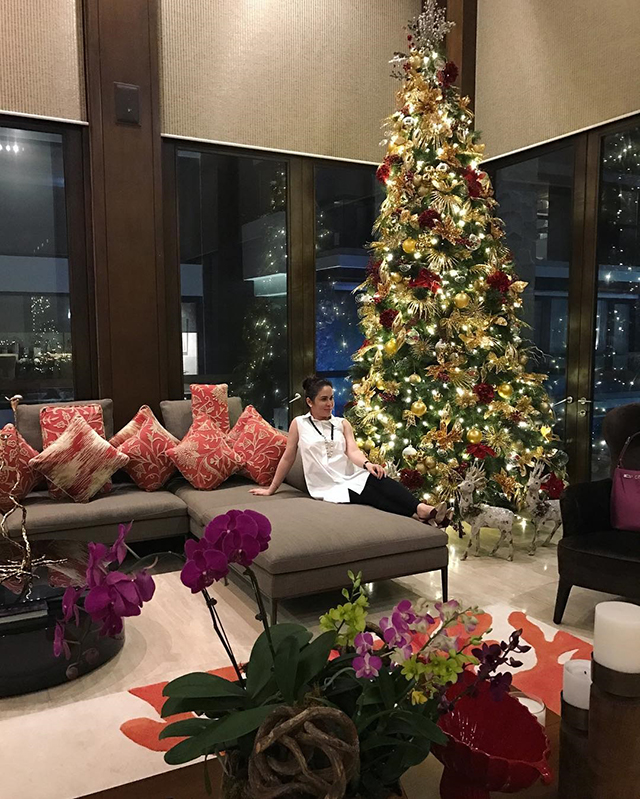 IMAGE INSTAGRAM/jinkeepacquiao
The Pacquiaos reached for the sky with their tree this year. The predominantly gold ornaments made the red flowers pop so beautifully!
6. Vicki Belo
ADVERTISEMENT - CONTINUE READING BELOW
Vicki Belo didn't just decorate her tree, her entire home is a Christmas wonderland!
7. Jenni Epperson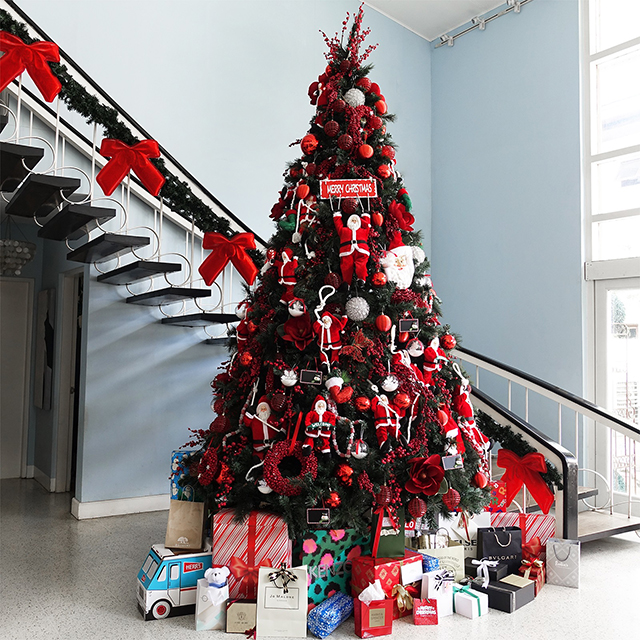 IMAGE Jenni Epperson
Jenni gets a real kick out of decorating for the holidays, and she dedicates her yearly theme to one of her family members. This year is her six-year-old Dylan's turn, so she decorated the tree with adorable climbing Santas. Why?Well according to Jenni—"This might be the last year before he finds out about Santa's double life (wink, wink)"
ADVERTISEMENT - CONTINUE READING BELOW
8. Amina Aranaz
IMAGE Amina Aranaz
Amina stuck to a classic design for her tree. A classic combination of red, white, and gold topped with a paper lantern star gave life to their homey tree.
9. Preview's Isha-Andaya Valles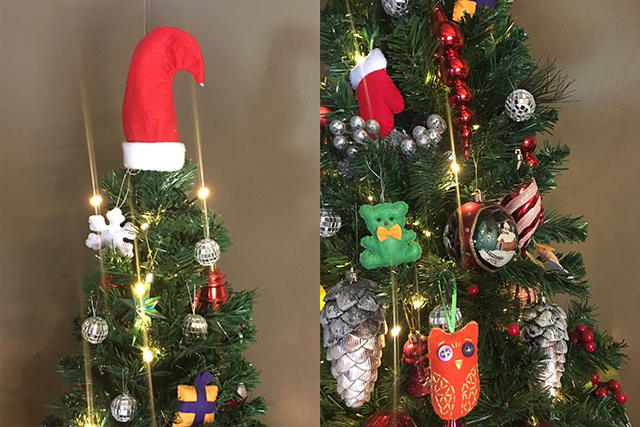 ADVERTISEMENT - CONTINUE READING BELOW
IMAGE Isha Andaya-Valles
Mixing traditional ornaments and quirky pieces gave Isha this lovely, child-friendly shrub. Funny story about the Santa hat: it was supposed to be for their dog but he refused to wear it!
10. Agoo Azcuna-Bengzon
IMAGE Agoo Bengzon
Agoo went for a monochrome theme for her tree this year. Her color of choice? Gold. She hung beautiful gold ornaments on her 8-foot tree and surrounded it with lights to give it more shine!
ADVERTISEMENT - CONTINUE READING BELOW