Musical movie adaptions are nothing new, but Oscar-winning director Tom Hooper (Les Misérables, A King's Speech) hoped to challenge the norm with his dominantly CGI (computer-generated imagery) version of CATS. A classic production by Andrew Lloyd Webber, the same man behind Phantom of the Opera, the theatrical version featured actors in heavy makeup and costume to fully personify these furry characters. That said the visual effects in this fim adaption are mostly used to clothe the actors and make them look like these unreal and human-like cats... but that might very well be the problem.
CATS tells the story of an abandoned white-coated kitten Victoria (Francesca Hayward) as she navigates through the night with a tribe of cats called the Jellicles. This particular evening is special; the Jellicles are set to make the "Jellicle Choice" and pick one particular cat to be sent to the Heavyside Layer and be reborn into a new life. The faithful cat isn't picked at random, but through a performance—each cat wanting to be chosen must sing his or her life story. As Victoria meets the other candidates like Rum Tum Tugger (Jason Derulo), Grizabella (Jennifer Hudson), Jennyanydots (Rebel Wilson), and Bustopher Jones (James Corden) to name a few, she discovers more about herself and the song she is set to sing. But all is not well as Macavity (Idris Elba)—a cat with the nickname "Napoleon of Crime"—plans to eliminate the competition and be the sole choice to be reborn.
ADVERTISEMENT - CONTINUE READING BELOW
Though called "cats," the tale has nothing to do with our favorite feline companions. Heavy in metaphor, CATS is really about people and our lust for fame, acceptance, purpose, eternity, and second chances. With a rich and complex story, why the bad reviews online? Read on to find out why you should give CATS a chance, but with a wary eye.
What I Liked About It
Francesca Hayward as Victoria is phenomenal.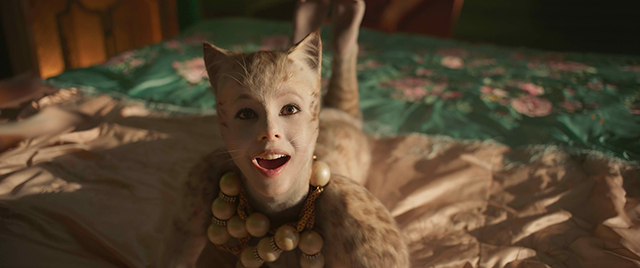 CONTINUE READING BELOW
Recommended Videos
Victoria's ballet solo and elegant prowess makes her an instant scene-stealer. Played by Francesca Hayward, a principal dancer at the Royal Ballet (she's danced as the lead in British ballet adaptations of Romeo and Juliet and The Nutcracker), it's hard to believe that this is her first feature film. Francesca holds such a beautiful, fragile yet commanding on-screen presence that makes you want to see more of her. Her dancing is impeccable and fluid, which makes her the most cat-like out of all the cast. She's also got a beautiful voice!
All the song numbers are fun and memorable.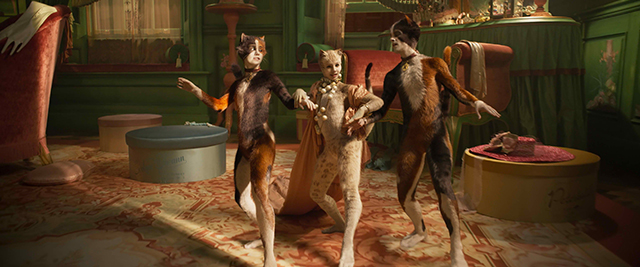 ADVERTISEMENT - CONTINUE READING BELOW
There's no doubt that you'll have the movie soundtrack on loop after seeing the film. The casting is perfect and each actor performed these iconic songs wonderfully well. My personal favorites would be Jennifer Hudson's version of Memory as Grizabella, James Corden's rendition of Bustopher Jones' Cat About Town, and Mungojerrie and Rumpleteazer's electrifying duet sang by Danny Collins and Naoimh Morgan.
The new song 'Beautiful Ghosts' deserves an award!
Co-written by Taylor Swift alongside Andrew Lloyd Webber, this song is an instant hit. It eases its way into the film so flawlessly that you'd think it was part of the original repertoire and not just added for the film. It's a delicate track that's a great addition beside Memory.
What I Didn't Like About It
The visual effects are terrible.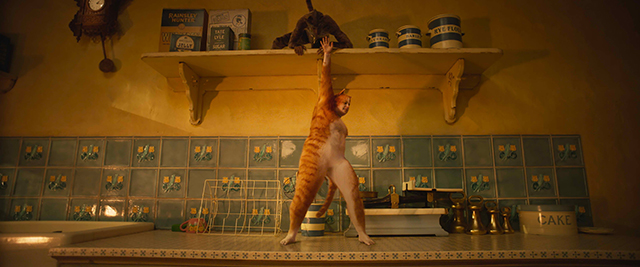 ADVERTISEMENT - CONTINUE READING BELOW
Sadly, the film suffers so greatly from horrible visual effects. The CGI is so inconsistent that it's ultimately distracting. There are scenes where Mr. Mistofelees (Laurie Davidson) would have visible fur fibers on his nose and then they'd oddly disappear later on in the film. The visual effects harm the beauty of the dance sequences as well. There are times that the computer-generated fur can't keep up with the gracefulness of the actors and you're left a bit annoyed by this. There is a point in the film where you'd ask yourself why didn't they just go with costumes? This is a fantasy world, after all, and if you can't execute it well with CGI, why not opt for practical effects instead?
ADVERTISEMENT - CONTINUE READING BELOW
The overall creative direction is questionable.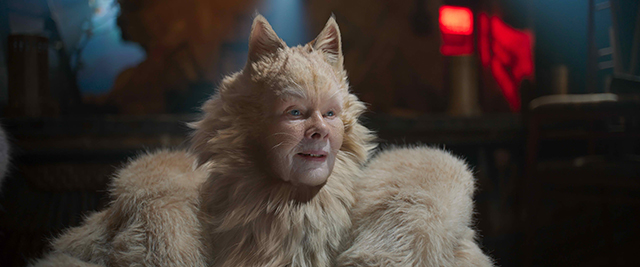 I have a huge issue with the movie's blatant creative decision to NOT animate the actors' hands or give them costume paws. It's the oddest choice that takes away from the entire world-building. You've got a full cast that looks like cats yet they have visibly human hands. It's disturbing—and not in a dreamy Alice in Wonderland way. There are also times where the scale of the cats differs. Sometimes they're two feet tall and then there's this poorly rendered train track scene that makes them look like they're the size of mice.
ADVERTISEMENT - CONTINUE READING BELOW
So Should You Watch It?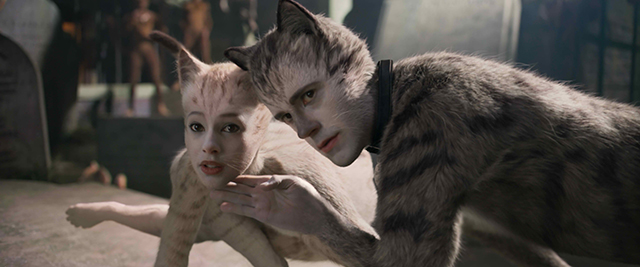 I've never been more conflicted in recommending a film. It is enjoyable and all the musical performances are stellar and fun! It's definitely entertaining. And if you're a fan of the original play, it's still worth a screening. Just set your expectations low for the visuals, or else it might ruin your entire movie experience. Viewer discretion has never been more advised!
ADVERTISEMENT - CONTINUE READING BELOW
Hey, Preview readers! Follow us on Facebook, Instagram, YouTube, Tiktok, and Twitter to stay up to speed on all things trendy and creative. We'll curate the most stylish feed for you!