Summer is just a few months away and it's the season for blockbuster films yet again. The first superhero film of the year features Carol Danvers (Brie Larson) as Captain Marvel, an ex-US Airforce pilot turned Kree super-soldier. The film is set in the '90s and offers a lot of nostalgia for older millennials as it broadens the fascination over the analog era to those unfamiliar. But as the Marvel Cinematic Universe's 21st film, does Captain Marvel offer something fresh? Or does it fall under the "superhero fatigue" category? Read our review below to find out!
[Warning: This review contains spoilers!]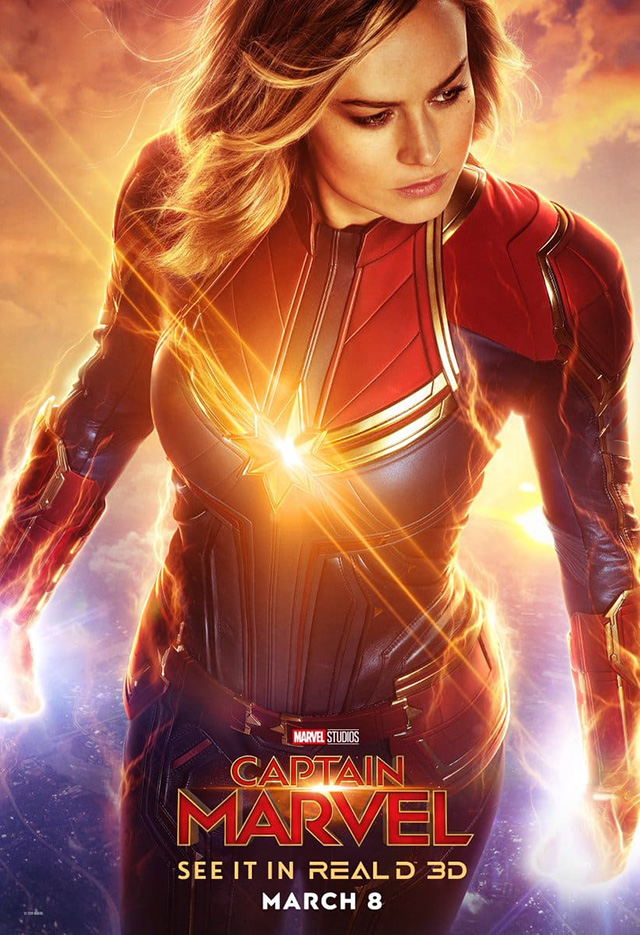 ADVERTISEMENT - CONTINUE READING BELOW
CONTINUE READING BELOW
Recommended Videos
What I Liked About It
The cast is diverse and well-acted.
Just to put it out there, I wasn't a fan of Brie Larson, but she is undeniably charming and likeable as Carol Danvers. She shows great vulnerability, strength, and charm, making her an instant favorite for anyone who's into superheroes. Meanwhile, Jude Law as Kree Starforce commander Yon-Rogg is a formidable mentor. He has a cunning way of playing characters with hidden motives, and I think his performance saves the film in the last arc. It was also a treat to see a young Nick Fury (Samuel Jackson), sans the eye-patch and less of his cynical disposition, prove that he was once all smiles and filled with humor.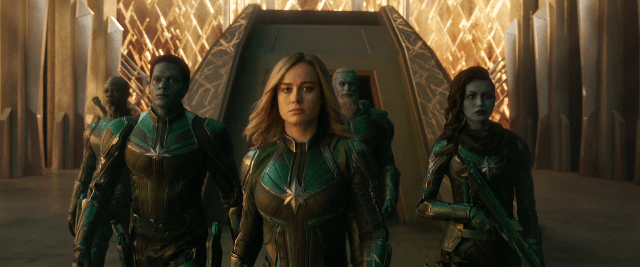 ADVERTISEMENT - CONTINUE READING BELOW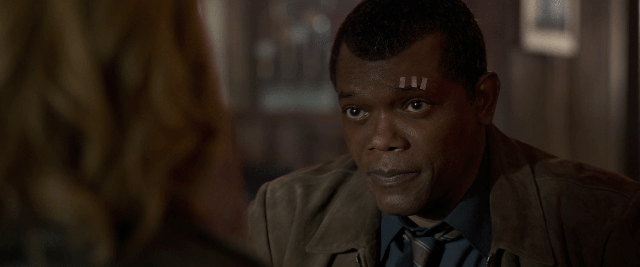 Captain Marvel's suit and transformation sequences are so cool.
The CG work they did on Captain Marvel as she outwardly burns with the energy of a galactic star is so satisfying to watch and was beautifully animated on screen. Every time she got riled up, it made me excited for the action scenes that followed suit.
ADVERTISEMENT - CONTINUE READING BELOW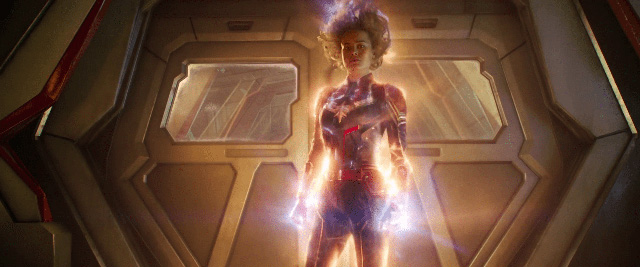 It's set in the '90s with a killer soundtrack.
Since the movie takes place in the mid-'90s, it features iconic grunge and pop jams that will put you in a good mood. I also love that they joke about '90s tech a lot, like how computers used to take ages to load and video rentals were a thing. It was nostalgic in a nice way.
ADVERTISEMENT - CONTINUE READING BELOW
What I Didn't Like About It
Too much talk, not enough action.
Captain Marvel had a number of scenes where people literally talked about big reveals. And these weren't just minor plot points, but crucial bits of information to push the story forward. No fancy editing, direction, cinematography, treatment—just characters talking over dinner. At some point I just felt like there was too much exposition and less of anything interesting on screen that it came across as lazy. It got me thinking, "A film of this budget can do better. But why is it like this?"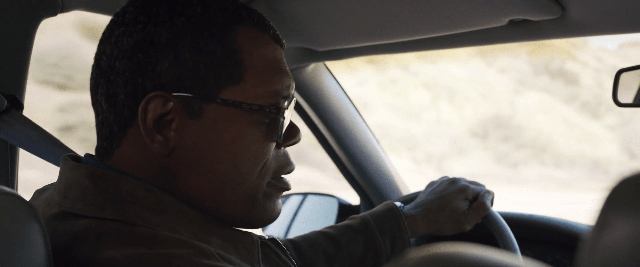 ADVERTISEMENT - CONTINUE READING BELOW
Yes, there were action sequences, but they were—dare I say—boring.
I still remember watching The Winter Soldier and Logan, thinking, "Now, that's good gripping action." Great action movies put you at the edge of your seat—they make you fear for the character because danger is afoot. The problem with Captain Marvel is the lack of danger all throughout the film. Any weapon thrown at Carol is nothing compared to her abilities. The result is boring action sequences with our heroine left unscathed. Why? Because her enemies can't even throw a punch. And who wants to see a fight scene with no fighting?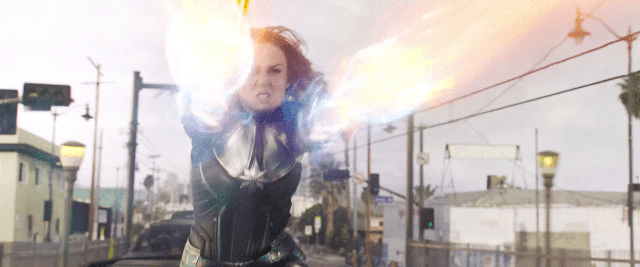 ADVERTISEMENT - CONTINUE READING BELOW
Not even Gemma Chan's under-utilized Min-Erva stands a chance. Thank God for Jude Law's performance, however, because at least he was a worthwhile contender.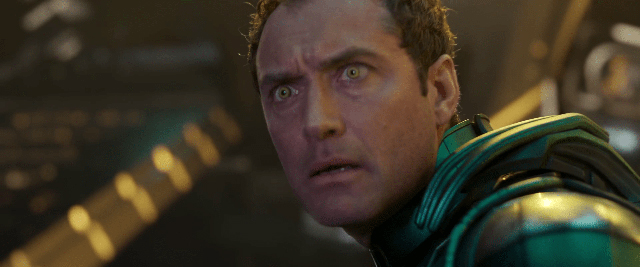 The plot doesn't do much to enrich what you already know about Captain Marvel.
Stepping out of the cinema just affirmed what I've been hearing about Captain Marvel since Avengers: Infinity War, that she's powerful and the key to defeating Thanos. Seeing her origin story did not change those facts, but didn't add anything interesting to my existing knowledge, either.
ADVERTISEMENT - CONTINUE READING BELOW
Captain Marvel is too perfect—and that's the big problem.
There's nothing wrong with an all-powerful, head-strong female lead. But if she breezes her way through a two-hour film with menial character development and zero hardship, it doesn't make much for an interesting superhero movie. The humanity of superheroes is the reason why we relate to them. From Tony Stark's transformative and life-threatening experience in a terrorist cave in Iron Man (2009), to Thor's humbling exile on Earth in Thor, to T'Challa's realization that your lineage doesn't make you who you are but who you choose to be in Black Panther (2018)—these characters are faced with situations and decisions that aren't so different from those we can experience in real life. The sense of loss, betrayal, pride, sacrifice—the pain points make a character relatable and easier to empathize with.
In Captain Marvel, there's nothing Carol can't do, or is not able to do after suddenly figuring it out in a heartbeat. She's a supernatural super-powered hero with a beaming savior complex that doesn't feel earned. It isn't Brie Larson's fault, however, as the story itself doesn't give way for her to portray Carol as a more three-dimensional character with flaws, secrets, or fears. Sadly, by the end of the film, you don't feel anything but that air of cool that surrounds Captain Marvel. She's nothing more than an empty superhero shell that was seemingly created to silence some toxic masculinity within a male-dominated comic book fandom.
ADVERTISEMENT - CONTINUE READING BELOW
But girls are a lot more complex than that—and I wish Captain Marvel was, too.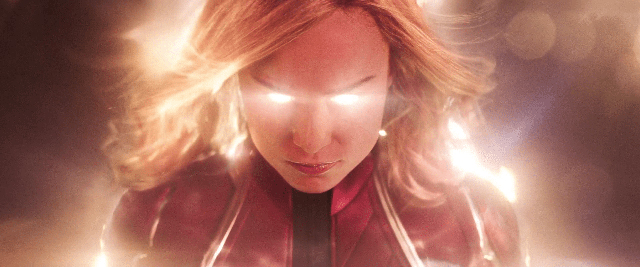 Conclusion:
I've seen almost every superhero movie that's come out in the past 10 years. The fatigue is real (even though I'm a Marvel stan!), and we're on the brink of getting sick of the same old origin story from these comic book legends. But the hope and expectation of seeing a fresh and still enjoyable superhero film is always there.
ADVERTISEMENT - CONTINUE READING BELOW
That said, Captain Marvel seems like a tired attempt at something new and revolutionary when it's not. Girl power isn't new—it's a reformed movement, sure—but the narrative is more intelligent now. I expected a female character who has kept up with the times, knows her worth without having to punch her way like a dumb jock. Carol Danvers is cool, and kids will love her, but you'll be seeing her in Avengers: Endgame anyway, where I'm sure she'll be able to prove her strength and power in half the screen time she was given in her standalone film.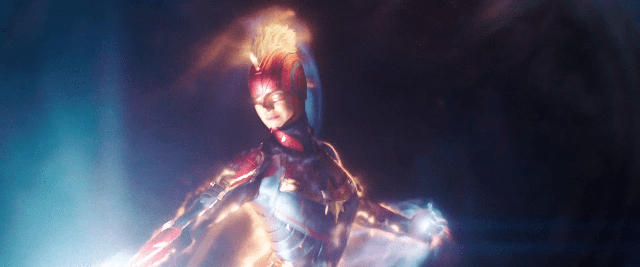 ADVERTISEMENT - CONTINUE READING BELOW
Captain Marvel is showing in cinemas nationwide starting March 6.
Related Stories from Preview.ph