Coming out is never easy. In a perfect world where everyone is treated equally no matter your sexuality or gender, having to announce your identity would be unnecessary. Unfortunately, that's not the case when you live in a society that tends to box people into set norms. But if you're lucky, and I mean really lucky, coming out to the people that matter and being accepted unconditionally will feel like learning to breathe again for the second time. Then again, the highlight of your story shouldn't be about other people. True coming out lies in being able to accept yourself, wholly and completely, for who you are and who you love. That one moment, in and of itself, deserves to be celebrated.
In light of National Coming Out Day held every 11th of October, The Cakeshop by Sonja and Love Yourself PH—a foundation that nurtures self-worth especially within the queer community—have partnered up in hopes of doing just that. To celebrate with the LGBTQIA++ community the entire month, the two entities have come up with the My 2nd First Birthday campaign. "The advocacy aims to celebrate the second time a person recognizes his/her/their new gender identity in a bid to renew lives, push for acceptance, give pride, and celebrate genuine love in society," reads their joint statement.
"Coming Out" is such a taboo topic that no one feels the need to talk about it, therefore it doesn't give the opportunity for both parties, the cis community and the LGBTQIA++ community, to accept and understand one another. 2nd First Birthday takes away that barrier and it doesn't just encourage the LGBTQIA++ to come out, it encourages them to let people in," adds Soleil Badenhop of The Cakeshop by Sonja.
ADVERTISEMENT - CONTINUE READING BELOW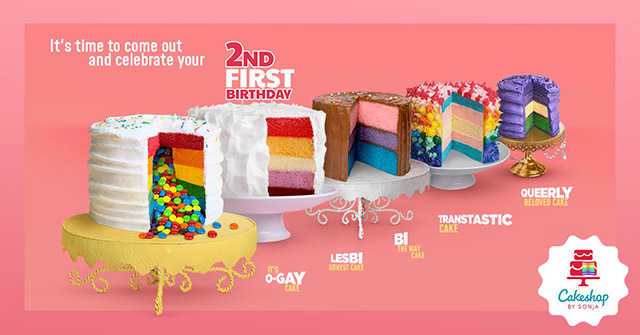 With this collaboration, Sonja Ocampo, the bakeshop's owner and founder, introduced a line of brilliantly vibrant and colorful cakes meant to represent the community's vibrant spirit. "I think 2nd First Birthday is just us owning who we are whoever that is—I mean, we try sometimes to hide that part of ourselves but we forget that what makes us unique is just about celebrating and fully accepting who we are and being proud of it," Sonja says. "All the cake designs are interchangeable. What matters is obviously the inside, which would represent the particular flag for that particular gender that you want to reveal about yourself."
Scroll through below to see all the delightfully fabulous cake designs: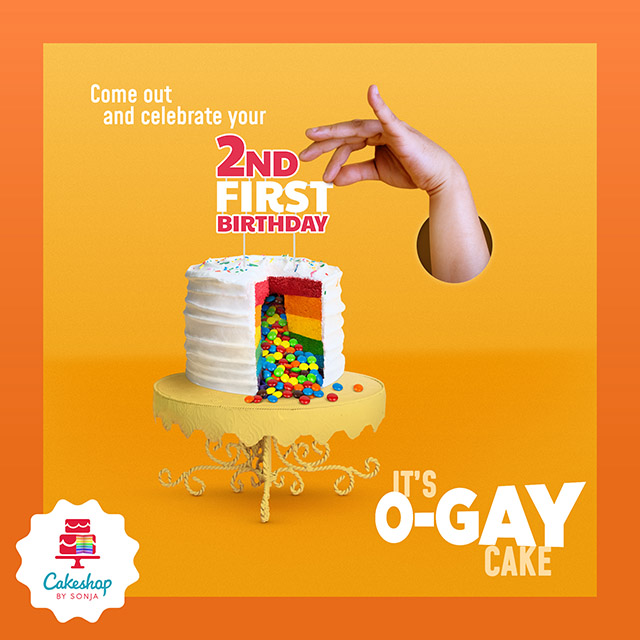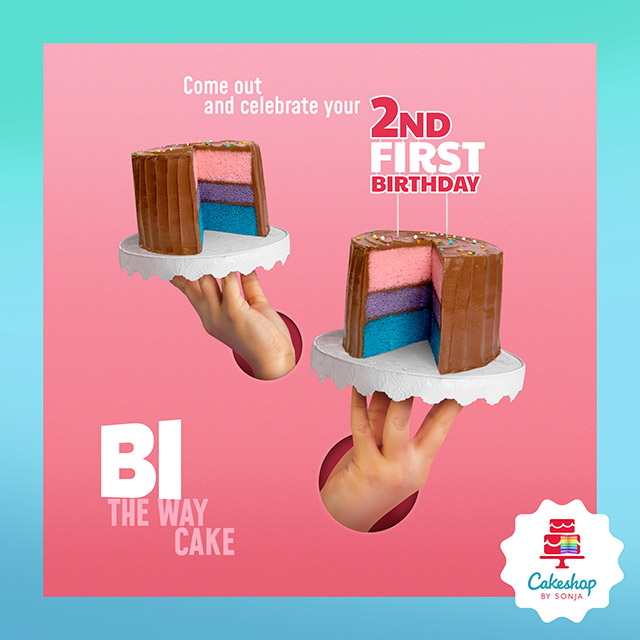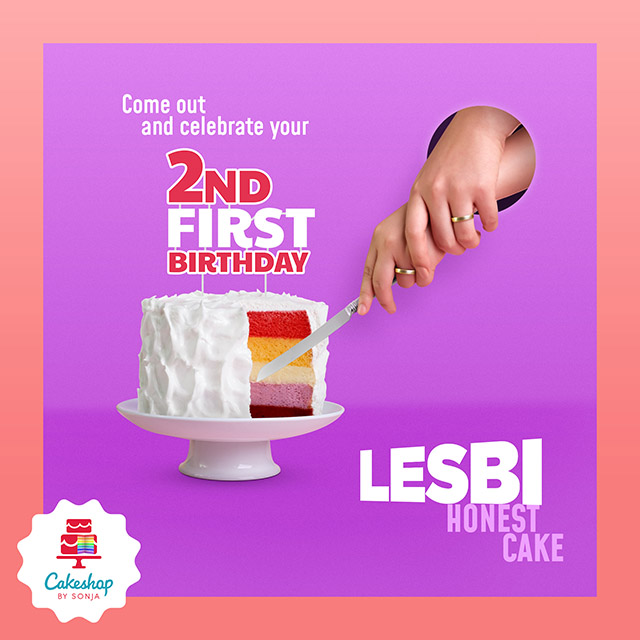 Additionally, these cakes aren't just exquisitely and unabashedly gay. Each is made with a greater purpose in mind. In partnership with Love Yourself Foundation, a portion of every sale will go straight to providing aid to HIV patients.
"Some people feel afraid to celebrate who they truly are. Sometimes in life we need to take a leap of faith, and sometimes the greatest rewards come from having faith that everything will fall into the right place," Paul Junio, Brand Management for Head of Love Yourself says. "Learn to love yourself. There's no other way to put it but loving yourself is a whole lot process by itself but learning to do it can do many things for your life, and that includes celebrating who you are."
ADVERTISEMENT - CONTINUE READING BELOW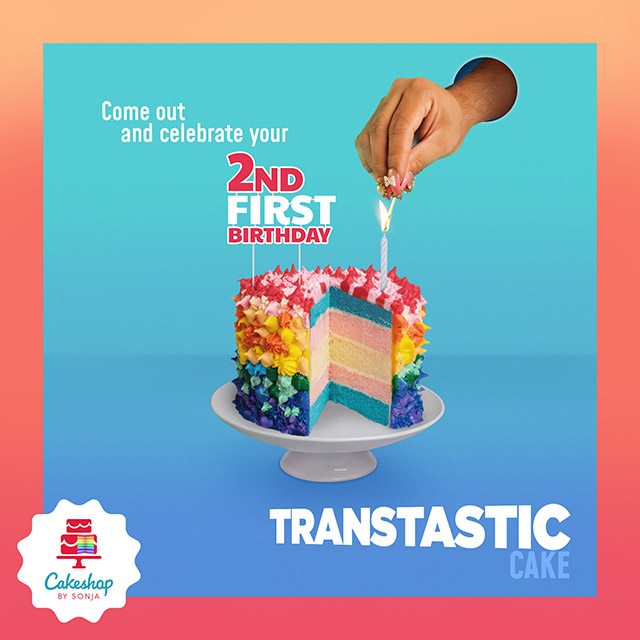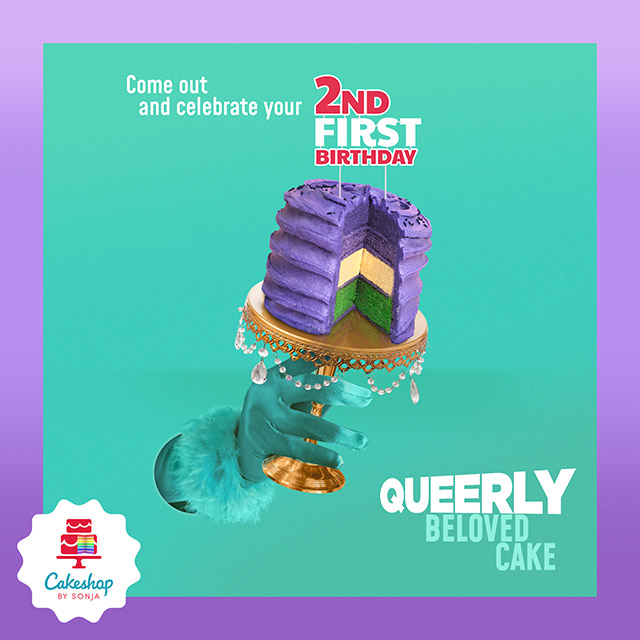 For more information about the cakes and the campaign, head over to their official Facebook and Instagram pages.
Related Stories from Preview.ph
Hey, Preview readers! Follow us on Facebook, Instagram, YouTube, Tiktok, and Twitter to stay up to speed on all things trendy and creative. We'll curate the most stylish feed for you!