Last week, I found myself on a cruise ship for the first time ever. We sailed from Singapore to Port Klang, Malaysia—an hour away from Kuala Lumpur; then to Phuket, Thailand; and finally back to Singapore. To make things extra interesting, these port cities (other than Singapore) are ones I have never visited before.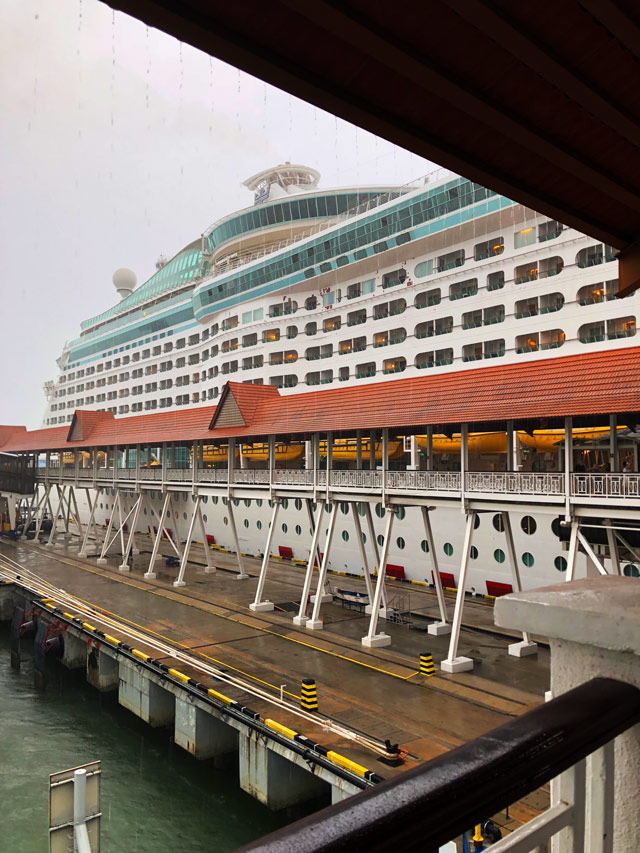 ADVERTISEMENT - CONTINUE READING BELOW
As a greenhorn to the cruise life, here are some of the things I wish I knew (but didn't find online) before setting foot on Royal Caribbean's Voyager of the Seas.
1. Do your research.
Not all cruises are the same; some are fitness-centric while others are more boozy. Just because you have this laidback-tita-in-a-caftan-and-dripping-in-jewelry notion of cruising doesn't mean that's all you'll ever see. Do your research and pick one that's right for you. Especially consider the shore excursions at the different ports of call.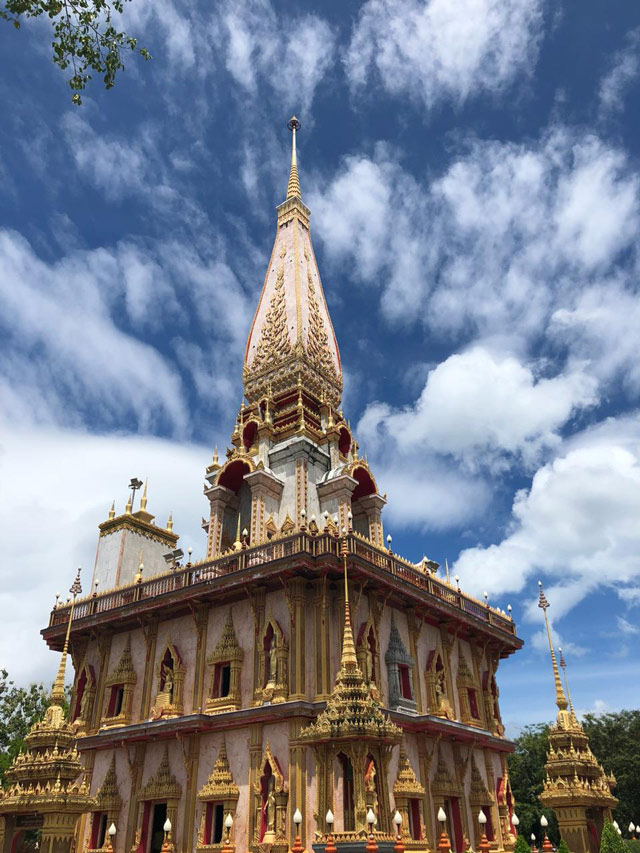 CONTINUE READING BELOW
Recommended Videos
You might even want to get a traveler's SIM card to stay connected even when you leave the ship. Starhub's Travel Prepaid SIM worked wonders for me—1 GB of roaming data just under P500. At sea, however, you'll have to rely solely on the ship's WiFi.
2. Come prepared.
We don't mean your OOTD—we know you already got that down pat. Ships don't allow extension cords, clothing irons, and your own booze on-board; security will politely ask you to remove them from your luggage and claim the contraband only after the cruise has ended. So do bring a travel adaptor, a charger with multiple USB ports, some wrinkle-release spray, an insulated jug, and the local currencies of all your ports of call. Trust me, all these will come in handy.
3. Scout your OOTD locations beforehand.
The downtime before dinner on your first day is the perfect time to explore the ship for viable OOTD spots. The main dining hall is always a favorite, so be sure to go early when it's less crowded and waitstaff are free to take your picture. The arcade is an underrated gem. Tell me you haven't thought about doing the Victoria Beckham pose—lying on your side, one leg high up in the air—on a neon-lit skee ball machine!
ADVERTISEMENT - CONTINUE READING BELOW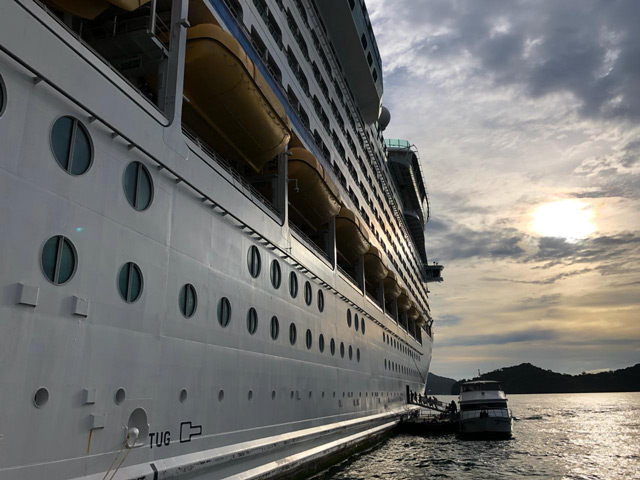 And remember, always check the weather of your destinations—found on your Cruise Compass, which is delivered to your room nightly—to know how to best dress for the occasion. You might have to work an umbrella into that shot!
ADVERTISEMENT - CONTINUE READING BELOW
4. That said, you're never fully dressed without a smile.
Though a cruise might be the perfect solo getaway, a friendly gesture or a warm smile might mean the difference between making someone's acquaintance or awkwardly and coldly eyeing each other from across a small dining table or Jacuzzi. This also goes for the staff who tirelessly work to please you. You'll be surprised by how far kindness can take you.
5. It's a feast!
Cruises are famed for their buffets, but that doesn't mean make them your only option. The main dining hall—as opulent as you imagine it to be—serves plated fare and you may order as many as you wish so long as you remain within your seating schedule—think Mamou's table reservation guidelines.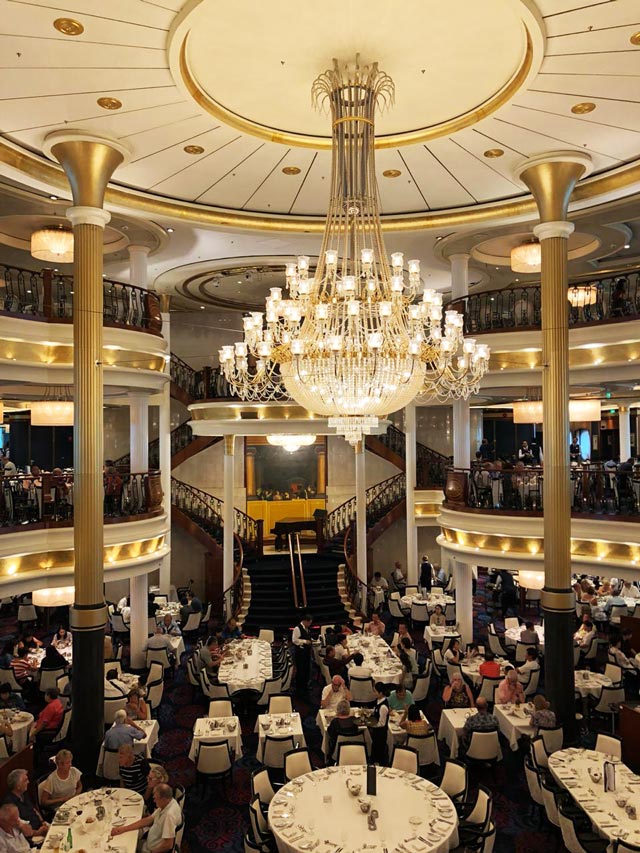 ADVERTISEMENT - CONTINUE READING BELOW
There are also 24-hour complimentary cafes and premium (read: paid) dining options if you're feeling for something more specific, say, Italian or Japanese.
6. Be ready to get physical.
If you're looking for some release after eating like a king, you can treat yourself to the many fitness activities the ship offers. How about a run on the track with a 360-degree view of the sea? Or a Pilates sesh and a spin class? Royal Carribean's Voyager of the Seas even has a climbing wall, ice skating rink, and a Flowrider.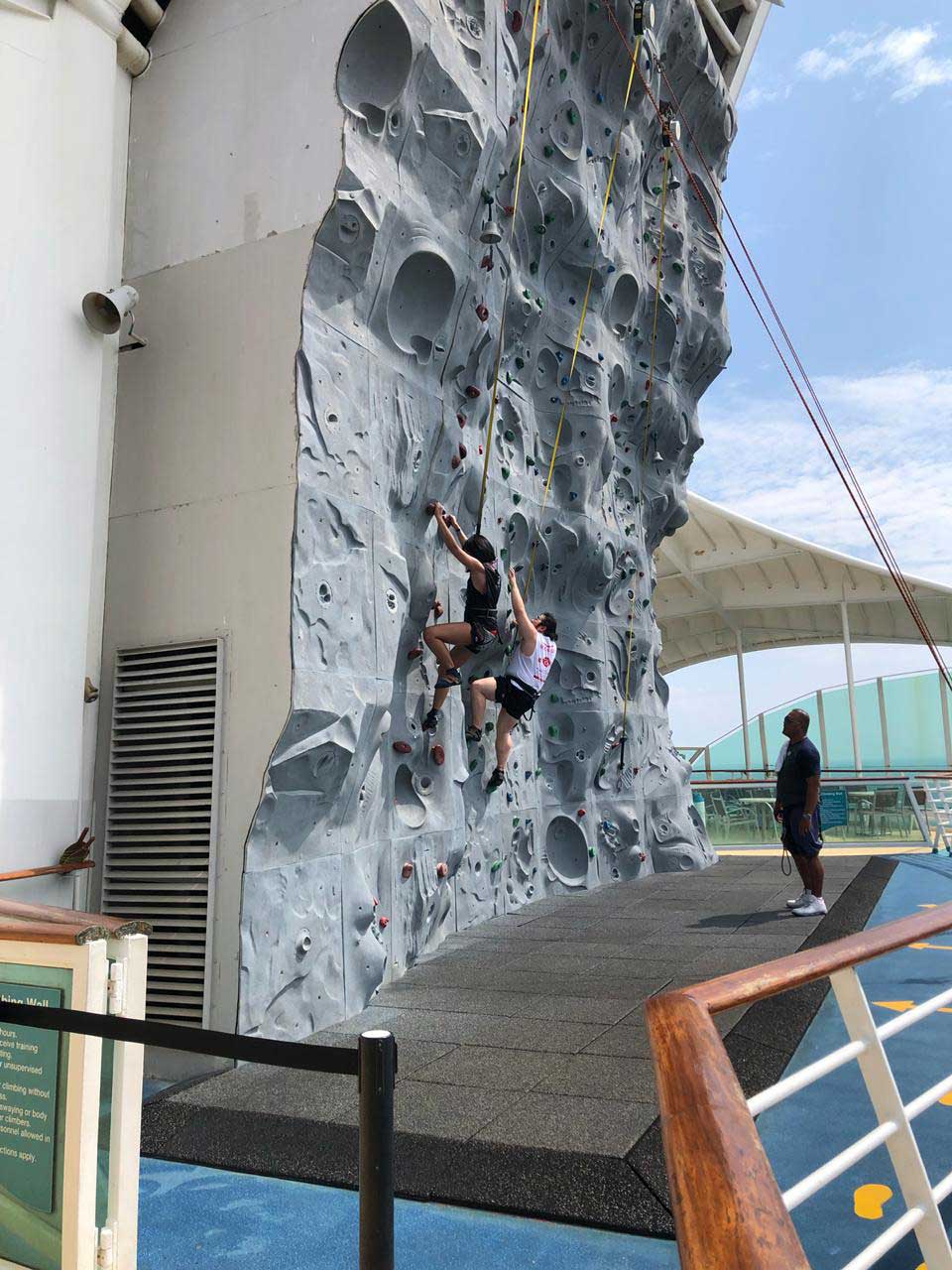 ADVERTISEMENT - CONTINUE READING BELOW
Pro-tip: The gym has showers—not to mention a sauna and a steam room—should your roommate take a little too long in your en suite bathroom.
7. There's always something going on.
On your first day aboard, you'll hear an announcement made by the "Cruise Director." This person is in charge of all the entertainment you'll find onboard, like ice skating shows, magic performances, musical numbers, mascot parades, and more. Just as many spectator events are the participatory activities. Dance classes, open-mic night, towel art workshops, you name it! Your day is basically laid out for you, all you need to do is choose.
8. Pamper yourself.
Just because you're away doesn't mean you can let your beauty routine go. Cruise ships often have spas and salons, which you might want to consider if you're going for any longer than two weeks. They even have events in which you can sample some products, get your body analyzed or simply consult a dermatologist, all for free! Never underestimate these facilities. Some even offer injectable fillers! With a fee, of course.
ADVERTISEMENT - CONTINUE READING BELOW
9. Shop wisely.
Like the shows, the merchandise is ever-charging. Be sure to check the stores daily, so you don't miss out. We spotted Calvin Klein, Michael Kors, Furla, Roxy, and Swarovski all ripe for the taking. On some nights, there are even designated sales for even bigger discounts. And that excludes all the shopping you'll be doing on land!
Pro-tip: It's easier to settle your bill if you link your SeaPass card—your room key, ID, dining schedule, entry ticket, and expense account all-in-one—to your credit card at check in.
10. When it rains, you might feel it.
While the ship's medical facilities and guest services desk offer anti-seasickness tablets, it's still best to pack your own anti-vertigo medication. You don't want to waste all your time lying in bed and missing out on the experience! I say this because I am notorious for getting motion sickness, and it took me a while to get my sea legs.
ADVERTISEMENT - CONTINUE READING BELOW
Related Stories from Preview.ph
Hey, Preview readers! Follow us on Facebook, Instagram, YouTube, Tiktok, and Twitter to stay up to speed on all things trendy and creative. We'll curate the most stylish feed for you!