If Instagram is any indication, then it's safe to say that Generation Y has been bitten by the travel bug! But Dijo Songco and Monica Copuyoc aren't your average millennials—this couple loves traveling so much that they realized they could actually make money off of it. The two quit their full-time jobs and created Bookie PH, a one-stop booking website that will put your old-school travel agency to shame. Basically, it allows any wanderlust-consumed adventurer (such as yourself!) to customize a trip around the Philippines, so all you're left to do is to pack a bag and enjoy your personally curated escapade exactly the way you wanted it!
Want to know more? Below, we talk to Dijo about how it started, how it works, and how it's about to change the way you travel locally.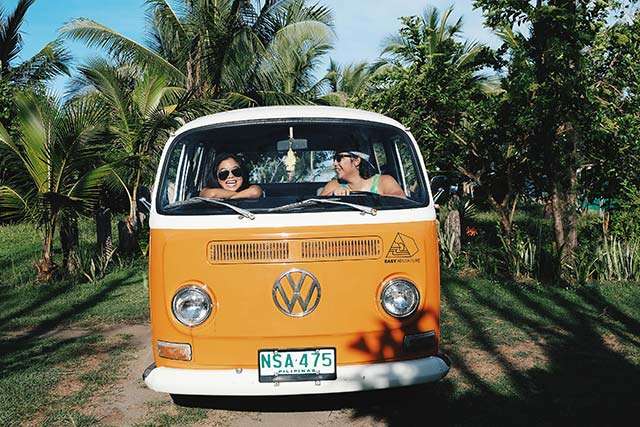 IMAGE Courtesy of Bookie PH
Hi Dijo! Please tell us about Bookie PH. What do you guys do basically?
ADVERTISEMENT - CONTINUE READING BELOW
"Bookie PH is a one-stop travel site where you can customize your trips around the Philippines."
How did you come up with the idea of creating Bookie PH?
"It's been all about traveling for me and Monica ever since we got together back in college. Trip after trip, we felt that there were things to be improved on in the research and booking process when traveling. This was what we also got from feedback from our friends who would ask us about our trips. But the actual idea of coming up with a one-stop online shop was after a trip in Coron we took in 2012. We booked an online package and when we got there, we felt that we could've gotten so much more with the amount we spent—better activities, better accommodation and generally a better experience. This was when we really started to brainstorm and do the groundwork for Bookie. We had no real plans though on actually doing it at that time; maybe a side-job/passion project at most."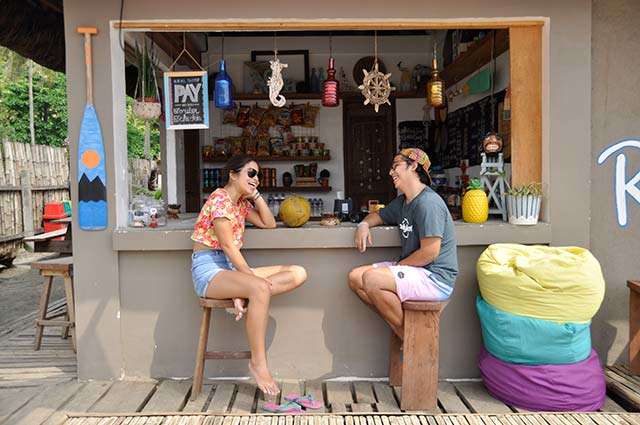 IMAGE Courtesy of Bookie PH
Take us back to how you started. How exactly did you manage to kick things off?
"A year after, in 2013, we both quit our jobs in search of different career paths. We then realized, 'Hey, why look for other things to do when we've been brainstorming about this travel thing for a year now?' So we stopped looking and started focusing on actually doing it. And so, Bookie was born. After all the technical work, we hopped on a plane to our first official Bookie destination, Davao. We went around several hotels, did some activities, ate a whole lot of food and stumbled upon various interesting locals. Then we did the same for Ilocos, then Boracay, then Puerto Princesa, and so on. Fast forward to four years later, we now have 10 main destinations and a few other smaller packages to boot."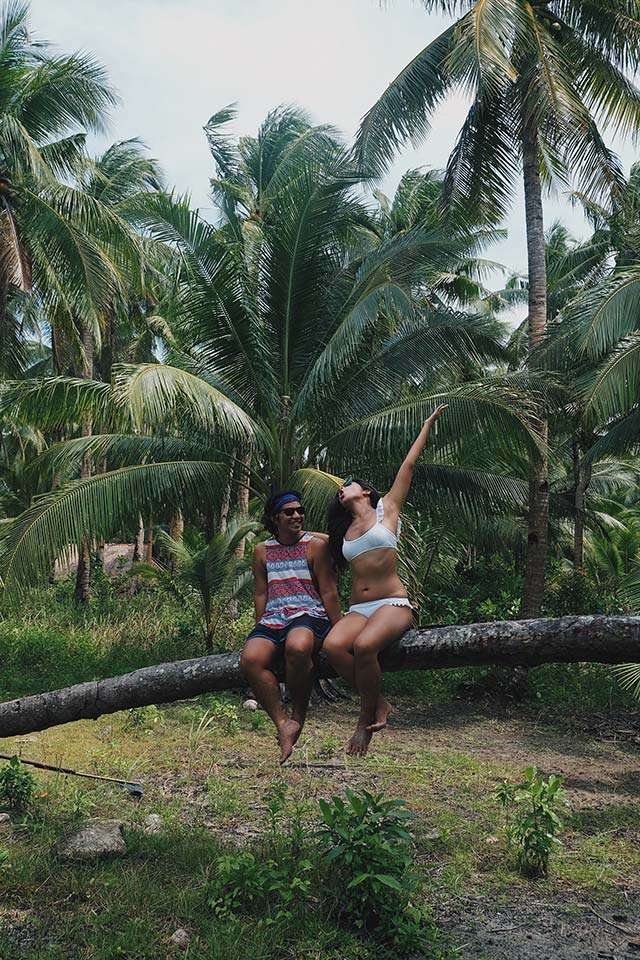 IMAGE Courtesy of Bookie PH
ADVERTISEMENT - CONTINUE READING BELOW
So how exactly does it work? Can you share with us the step-by-step process on how to book a trip?
"Ever since we started, it was all about giving travelers enough information and options, for them to be able to come up with the trip that would best suit them. By logging on to our site, travelers can simply pick a destination, decide which accommodation they want to stay in, and select activities they want to do. They add all these options to their cart and check out once they're done customizing their own package. We receive their order and send them back a quotation via e-mail and they decide whether they want anything changed or if they are okay with all the inclusions and rate. Once everything is set, we send them an invoice, they make a payment and voila, they're off to their trip!
"If it gets too complicated, we encourage them to send us an inquiry via e-mail and we pick-up the conversation there. What's really important for us is being able to talk to all our customers and make sure that they can rely on people who know what they're talking about."
So you're currently offering 10 different local destinations: Bacolod, Batanes, Bohol, Boracay, Cebu, Coron, El Nido, Ilocos, and Puerto Princesa. Can you tell us more about them?
"Yes, we do have 10 main destinations. This means we provide a ton of options for accommodations and activities so travelers can customize their trips for these destinations. From island hopping around Palawan to jumping on an ATV in Bohol to rolling off the never-ending hills in Batanes, we've tried to cover the entire archipelago as much as we can. Aside from the 10 though, we also offer a few other packages to other destinations like Siargao, Quezon, and even Sorsogon. These are places for which options are not yet as comprehensive as the 10 main ones."
ADVERTISEMENT - CONTINUE READING BELOW
How did you choose to prioritize these destinations? Do you have personal faves?
"The first thing we consider before offering anything is exploring the place first. We believe that we cannot sell something that we ourselves haven't tried or seen with our own eyes. We try to gain the trust of our customers by always trying to share our personal stories from these places. We do all the activities, check out and photograph all the hotels, and we even have the undesirable job of eating in a bunch of restaurants per place. For us, it's crucial to be able to curate all the options just so we can confidently offer it to our market. It's essentially creating a hub for travelers, by travelers.
"It would be hard to pick a favorite! It's like asking a parent to pick a favorite among his kids (laughs). Each place really tells a different story. The islands in Coron are majestic. The vibe in Siargao is irreplicable. The locals in Batanes are one-of-a-kind. Oh, and the lechon in Cebu is as good as it gets. The list goes on!"
If we're to ask you to book an especially designed adventure for a Preview girl, what would your suggested trip be like?
"It really depends on what a Preview girl is looking for! Is she looking to have a romantic getaway with her boyfriend? She can explore the stunning lagoons in El Nido. Is she looking to go bonding and hang out with her girls? They can go glamping in Baler. Or is she looking to find herself and get over life's never-ending problems? Let's book her a solo trip to Batanes. At the end of the day, it really depends on what each person is looking for but it's up to us to be able to provide her with not just enough options, but the right ones."
ADVERTISEMENT - CONTINUE READING BELOW
Any plans to offer international destinations, too? Maybe in the near future?
"Nope. Not even in the far future (laughs). We've made it a point to go local and promote our motherland. We feel that not enough groups are advocating local tourism and we want to be able to keep pushing for this. Of course, a lot of people travel abroad. We still do, too. But what we want to promote is the mentality to prioritize the Philippines. We want to make traveling the Philippines cool again since for some people, it's become baduy or repetitive. We have to be able to realize that we are #blessed to live in paradise and there are more than 7,641 reasons to keep on traveling the country."
Related Stories from Preview.ph
Hey, Preview readers! Follow us on Facebook, Instagram, YouTube, Tiktok, and Twitter to stay up to speed on all things trendy and creative. We'll curate the most stylish feed for you!