I love eating as much as I take pleasure in stuffing my eyes with the most enthralling scenery. This explains why one of the aspects of traveling that I always look forward to is discovering a place through its cuisine. For Bookie PH's fourth anniversary last July, we drove all the way to Bicol for a culinary tour of the region. Little did we know that it would be the first of a series of food and road trips to the most palatably interesting destinations in the country.
When we decided to do a second installment of BookEat, it was a no-brainer to head to the culinary capital of the Philippines–Pampanga. It is easy to get to from Manila, and it is home to some of the most explosively delicious local eats, so we didn't bother looking further. Here's our quick recipe for the two-day trip held last December:
ADVERTISEMENT - CONTINUE READING BELOW
7 Food stops ranging from hole-in-the-wall eateries to humble home kitchens
3 Rad-looking vehicles
10 Foodies with sizable belly space
1 Home base that we had all to ourselves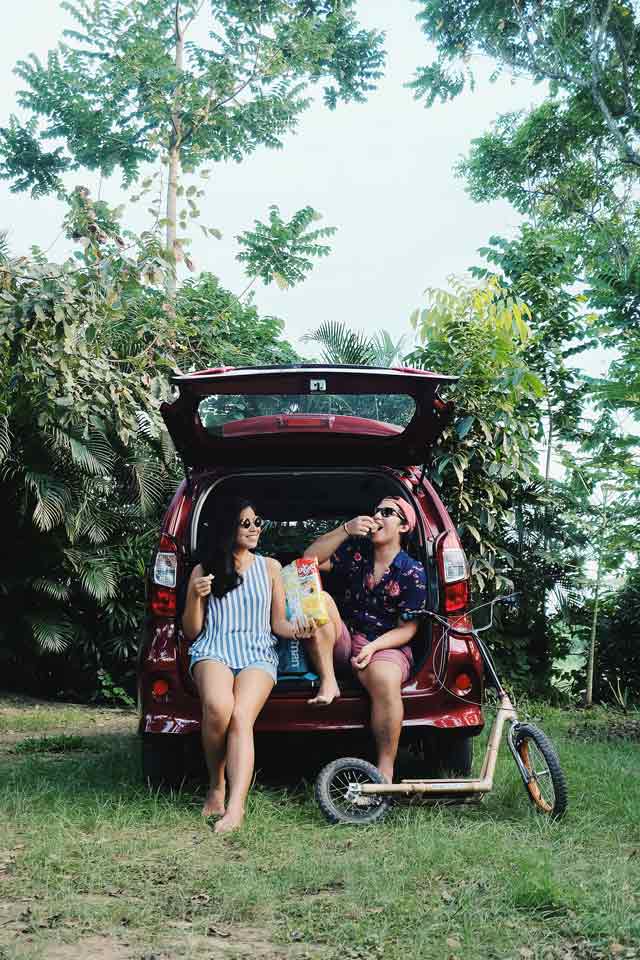 IMAGE Bookie PH
The highlight, of course, was the first ingredient–the dining places. All who joined us somehow managed to whet their appetites to carve the most out of these seven stops:
CONTINUE READING BELOW
Recommended Videos
1. Aling Lucing Sisig
Sisig is good on its own, but Pampango sisig is an entirely different story. It's not akin to the sizzling dish we've become accustomed to, as it is not crunchy and is never served with egg. Its prevailing savory and salty flavors are very much descriptive of comfort food–the kind that you crave for on the most random days. We coupled it with rice because what is sisig without a cup of carbs? Aling Lucing Sisig was an ideal jump-start to rev up the excitement for the rest of the trip.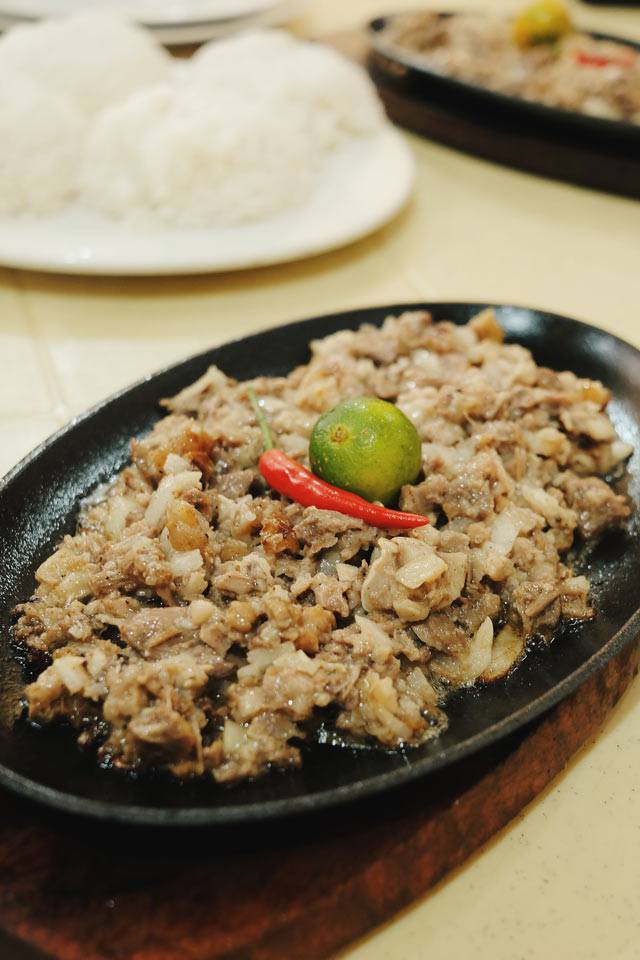 ADVERTISEMENT - CONTINUE READING BELOW
IMAGE Bookie PH
2. Susie's Cuisine
This place seems like the department store of edible pasalubong. It has a vast range of options, including, but certainly not limited to pancit palabok, peanuts, chicharon, cornick, dinuguan, uraro, and ukoy. For the group, we specifically picked different kinds of dessert: sapin-sapin, tibok-tibok, mochi, and leche flan. Each of us had a personal favorite and mine was tibok-tibok. The mushy and velvety carabao's milk pudding, topped with latik (fried coconut milk crumbs) tasted a lot like my childhood.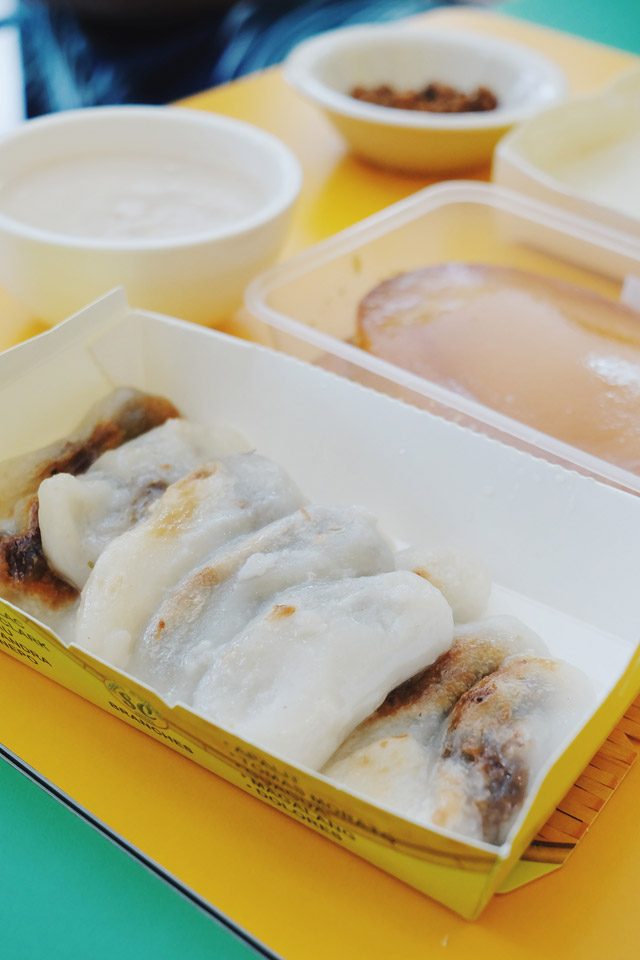 ADVERTISEMENT - CONTINUE READING BELOW
IMAGE Bookie PH
3. Kabigting's Halo-Halo
We believe that there's no such thing as too much dessert so we decided to bring the group to a second stop for a sweet fix. At that point, everyone resorted to splitting a glass of halo-halo, except for me. As expected, I all but inhaled the entire glass of Kabigting's unique rendition of the well-known Filipino dessert. The shaved ice, mixed in milk, sweetened bananas and white beans, punctuated by pastillas was a winning combination.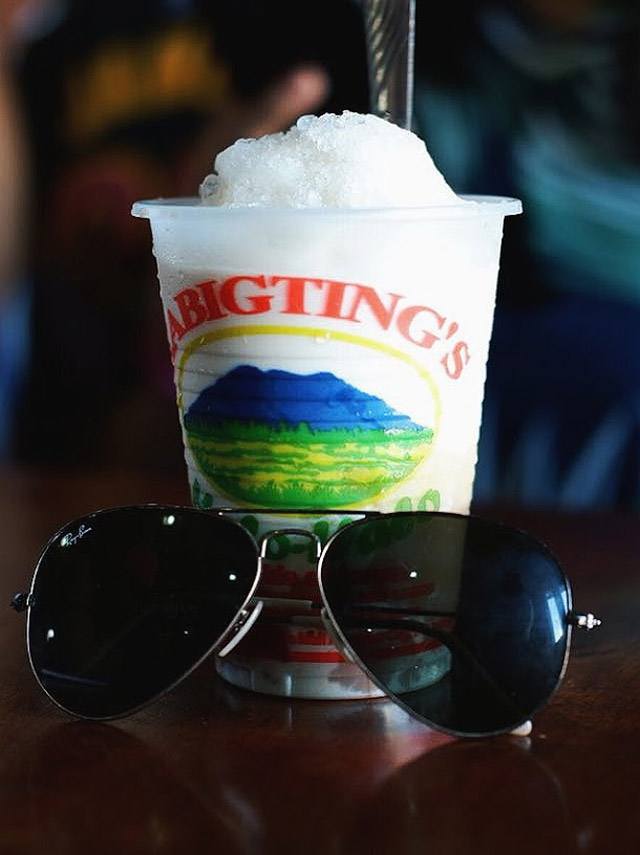 ADVERTISEMENT - CONTINUE READING BELOW
IMAGE Fran Blanco
4. Our Home Base: Albergue de Sta. Ana
After a hefty lunch and two dessert stops, it was time to settle down in a huge house that we rented in Sta. Ana, which we had all to ourselves. Apart from the swimming pool and animal farm, the main events at our temporary abode were the boodle fight and socials night. Both paved way for everyone to be acquainted with everyone else in the group. The first part was comprised mainly of attacking a bed of rice, garlanded with pako salad, fried catfish, grilled pork, buttered garlic shrimps, and salted eggs laid out on banana leaves.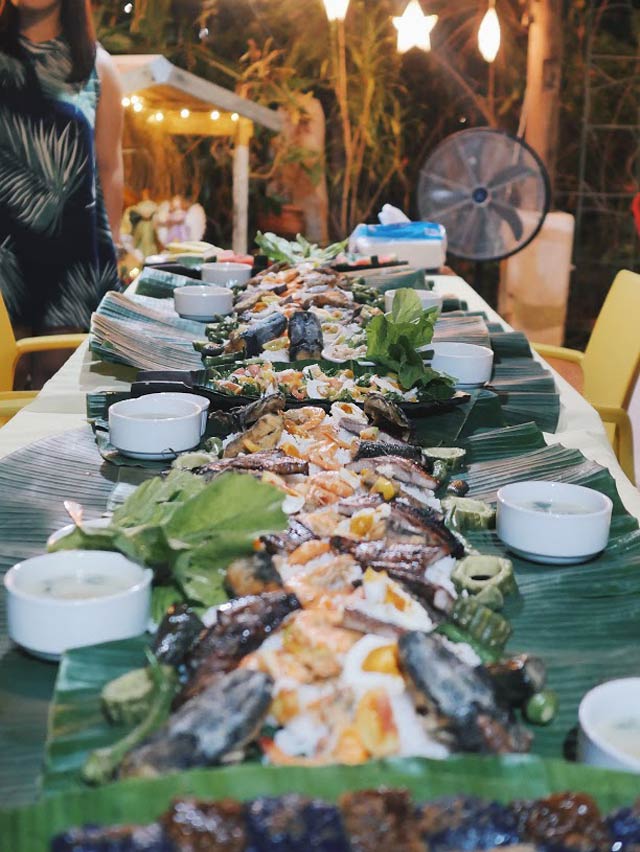 ADVERTISEMENT - CONTINUE READING BELOW
IMAGE Wendy Te
The second part went on until around four in the morning as we hung by the bar and enjoyed our share of cocktails, spruced up by bottles of Distileria Limtuaco's Manille Liquor. The night was such an eventful one; it turned into, well, morning.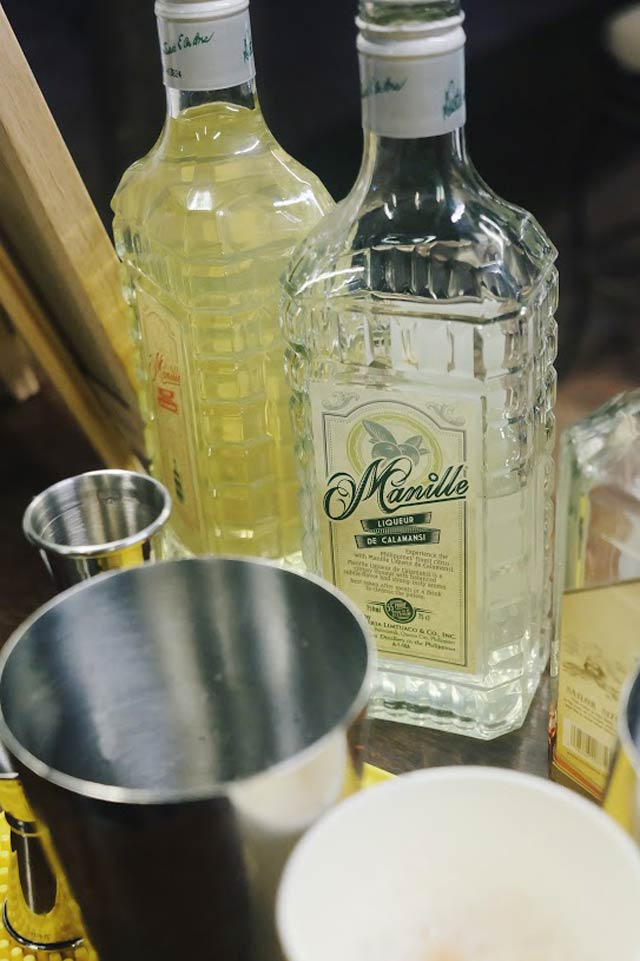 IMAGE Bookie PH
ADVERTISEMENT - CONTINUE READING BELOW
5. Atching Lillian's Kitchen
After a hefty breakfast at the house the following day, we had to expand our eating threshold as we proceeded to our next stop just an hour after. The next destination was a quaint ancestral home with a detached kitchen where the cook-cum-host, Lillian Lising-Borromeo herself entertained us. It was like walking into my grandma's decades-old kitchen and being served a wide spread of Kapampangan staples.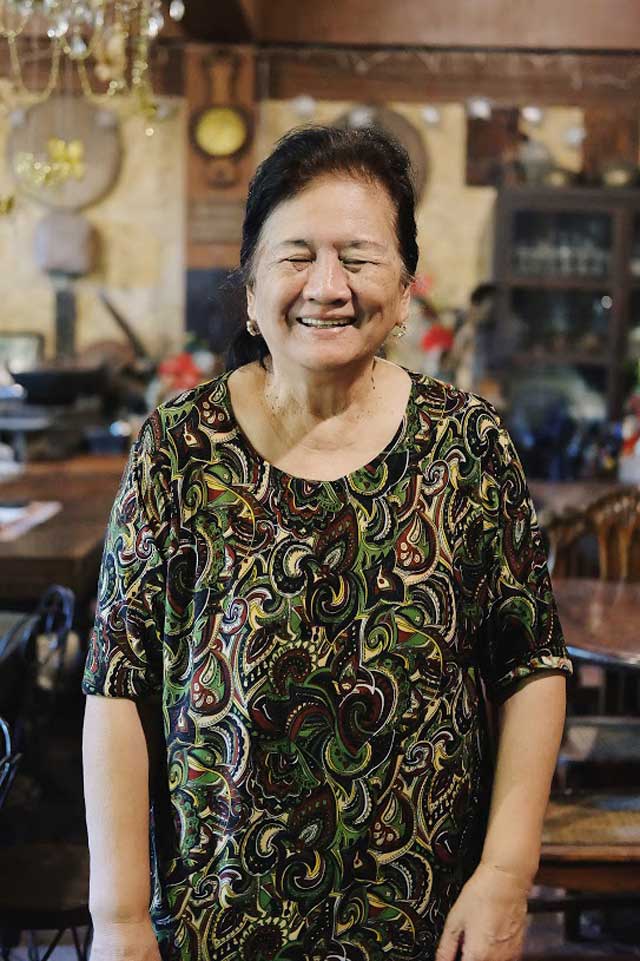 ADVERTISEMENT - CONTINUE READING BELOW
IMAGE Bookie PH
The meal highlights were morcon (rolled meat), bringhe (a local version of paella), tidtad (dinuguan or pork meat cooked in pig's blood), bobotong asan (stuffed milkfish cooked in alagaw leaves), and fried catfish with buro (fermented rice). We ate just enough to accommodate what the rest of the day had in store for us.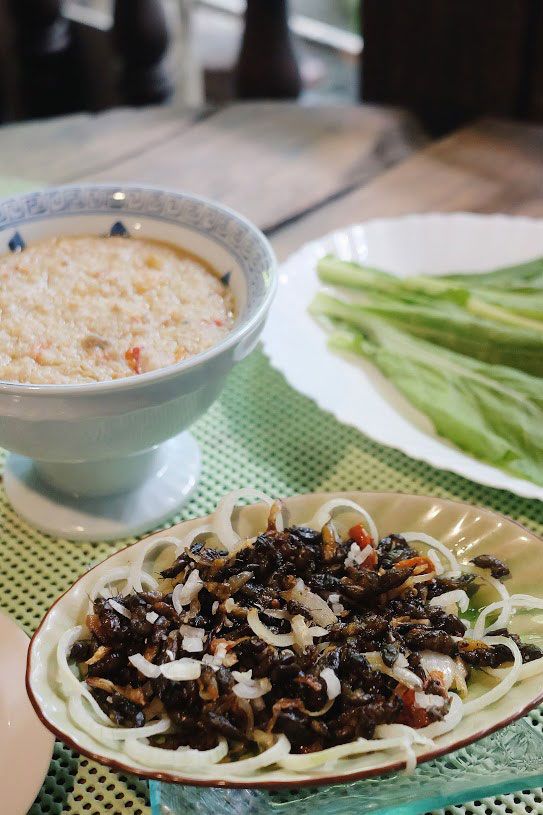 ADVERTISEMENT - CONTINUE READING BELOW
IMAGE Bookie PH
Before leaving, we were taught how to make Atching Lillian's famous sanikulas, which are native biscuits with intricate designs attributed to religious anecdotes. It was the only moment when we all got to aptly claim we were #blessed.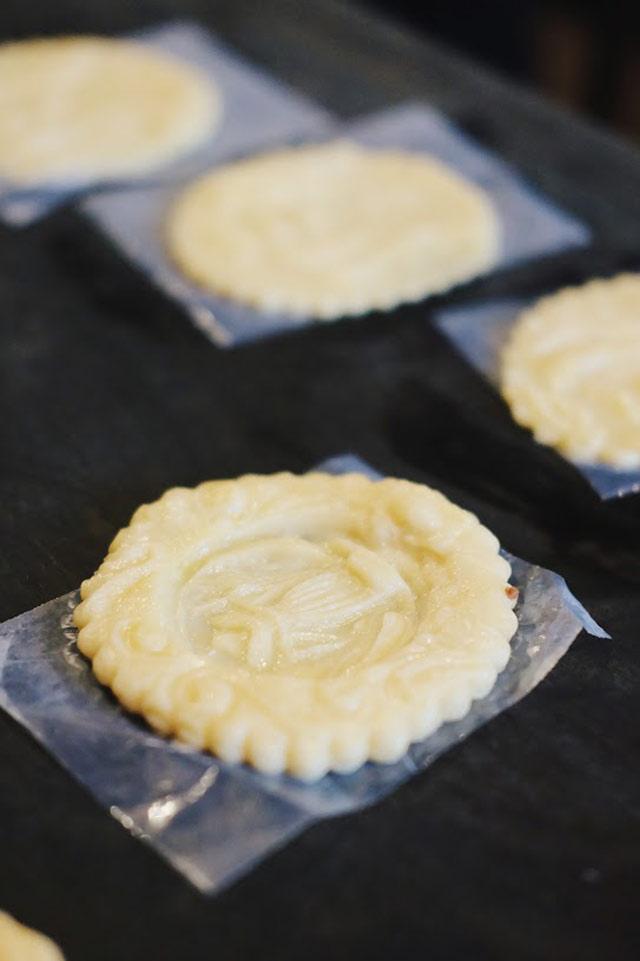 IMAGE Bookie PH
6. LA Bakeshop
Not exactly a dessert restaurant but a place we didn't dare skip, LA Bakeshop gave us the chance to bite into pillows of perfection. Their cheese bread currently holds the number one spot in my mental "best cheese breads" list, and for reasons you will most likely agree with after you nibble off of a freshly baked six-peso pastry that feels like a cherub's cheek.
ADVERTISEMENT - CONTINUE READING BELOW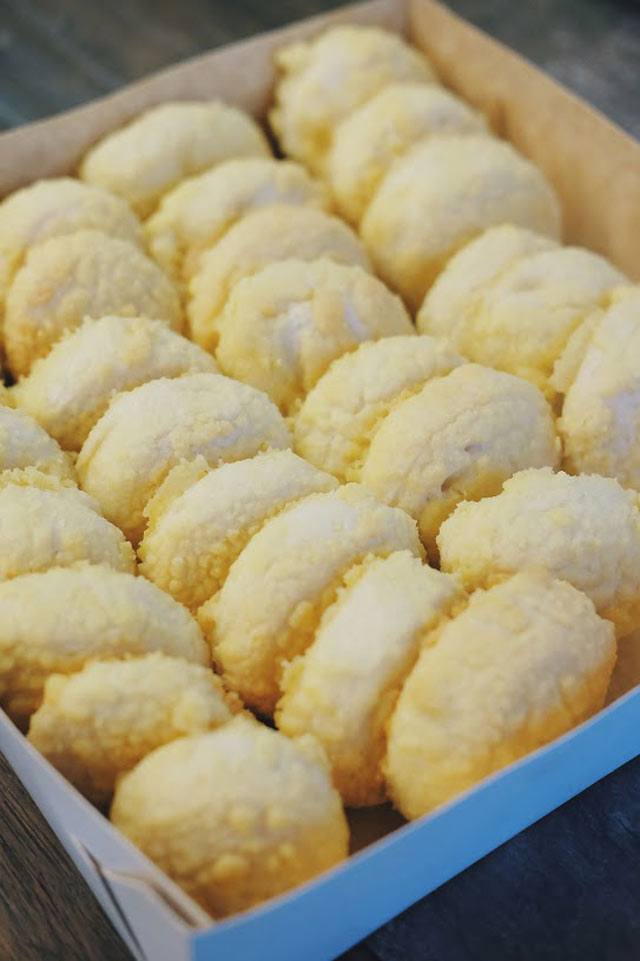 IMAGE Bookie PH
7. Denlim's Kitchen
We definitely meant it when we claimed on the onset that we were saving the best for last. Denlim's Kitchen showed that it wasn't just a good place to dine; it proved to be the holy grail of gastronomic experiences. The four-month lead time, which was a lot shorter than usual, was elusive until we got to see Den Lim, a humble home cook, in his element, and finally have a taste of his concoctions. From the mushrooms and mozzarella paired with fresh bread, to the shrimp ala iya, to the broiled salmon that melted in my mouth, and down to the star of the show–the pugon liempo wrap; every dish was a work of art.
ADVERTISEMENT - CONTINUE READING BELOW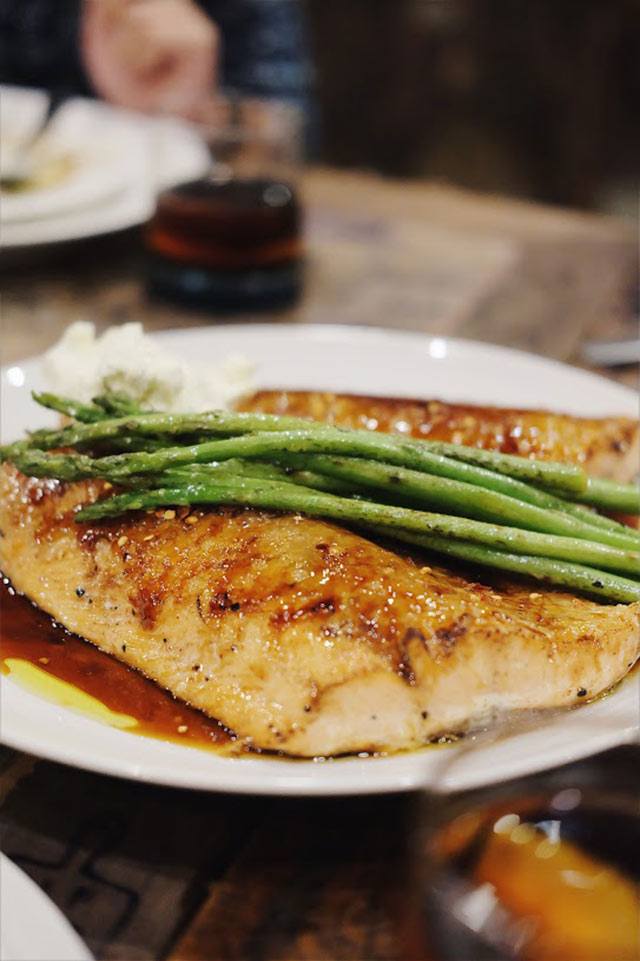 IMAGE Bookie PH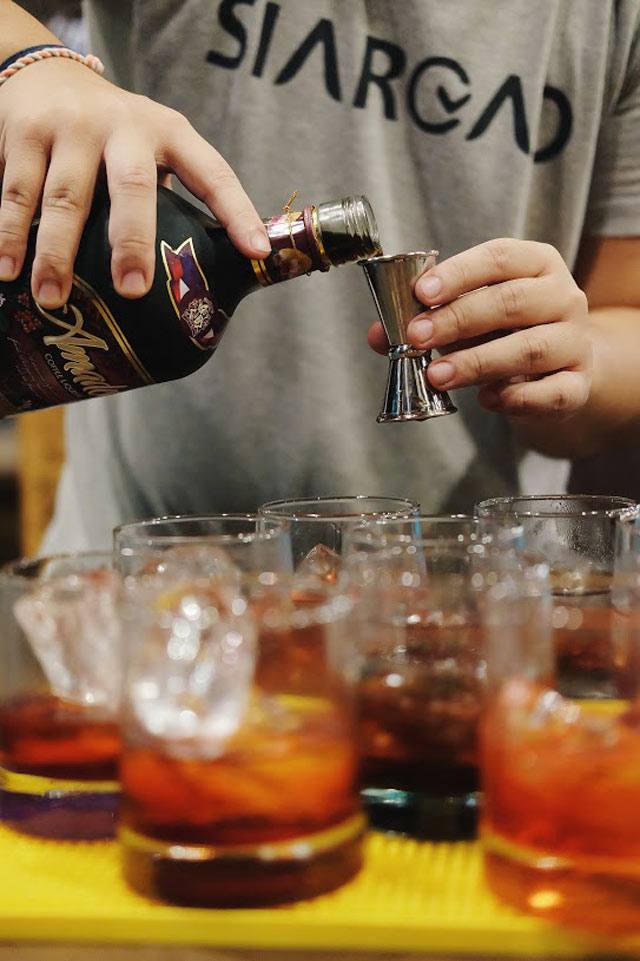 ADVERTISEMENT - CONTINUE READING BELOW
IMAGE Bookie PH
It was, hands down, a dining experience I knew I would remember for a very long time. What enamored us more was the modesty of Den Lim as he requested to take a photo with our group before sending us off.
We concluded the two-day experience on a stuffed note, with a greater appreciation of Kapampangan cuisine, and cars that were lowered down with the few pounds we all had packed on. I was full, but mostly fulfilled as I began heading back home with my nine happy friends.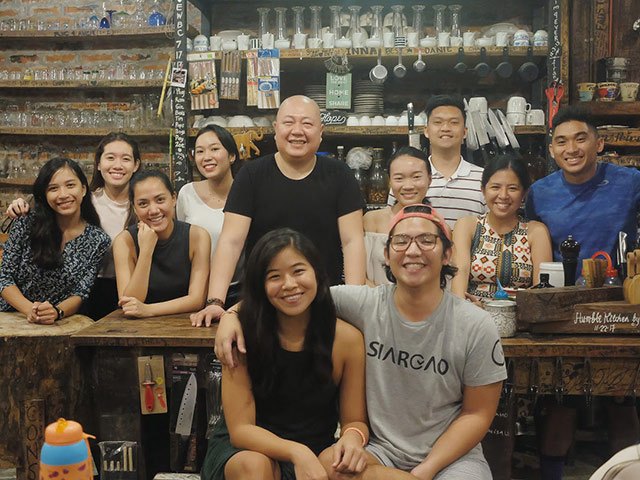 ADVERTISEMENT - CONTINUE READING BELOW
IMAGE Bookie PH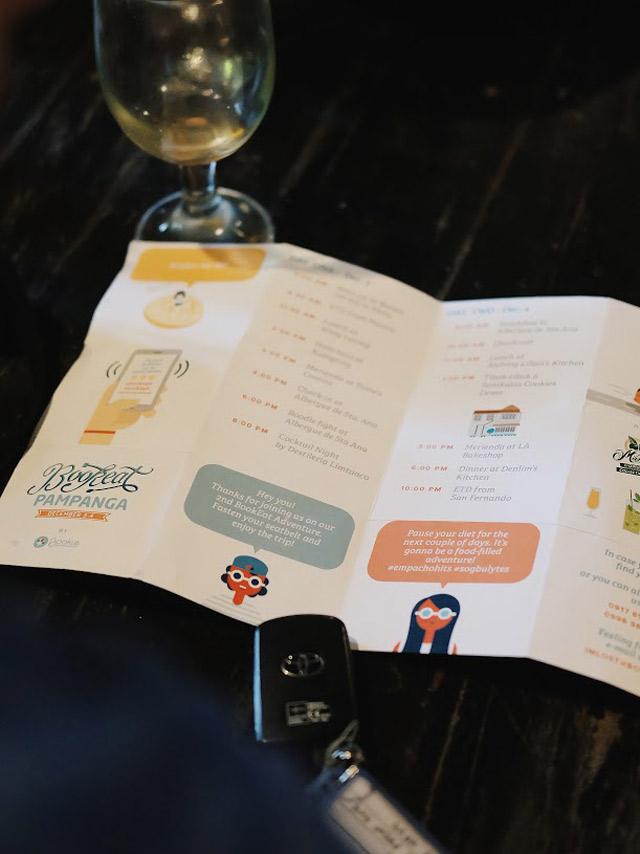 IMAGE Bookie PH
Next stop: Ilocos! We'll be driving all the way to Ilocandia to experience its sights and tastes from April 28 to May 1. It should be another awesome BookEat event and we'll be sure to have our colossal appetites geared up for the long road ahead. Do follow us on social media to know more about the event!
ADVERTISEMENT - CONTINUE READING BELOW
Preview.ph's guest editor for the month of March is the Bookie PH team. Comprised of Dijo Songco and Monica Copuyoc, these frequent nomads run a travel website whose goal is to make all your local travels happen. If you're interested in seeing our country's unreal natural beauty, head over to their website to create your summer adventure.
Related Stories from Preview.ph
Hey, Preview readers! Follow us on Facebook, Instagram, YouTube, Tiktok, and Twitter to stay up to speed on all things trendy and creative. We'll curate the most stylish feed for you!