The #BloggerBesties are in Hong Kong, and if you still haven't guessed yet, it's for Camille Co's bachelorette weekend! The bride-to-be is joined with her best girls—Laureen Uy, Lissa Kahayon, Patricia Prieto, and sisters Vern and Verniece Enciso—for the first night of #HereCamsTheBride, and as expected, it was epic!
Below, a quick look at what went down:
Trust bloggers to organize a picture-perfect bachelorette party! The girls checked in at Marco Polo Hong Kong and decked out their suite with multiple "photo spots" complete with not just one, not even two, but three bridal veils for Camille to choose from—options are important, natch!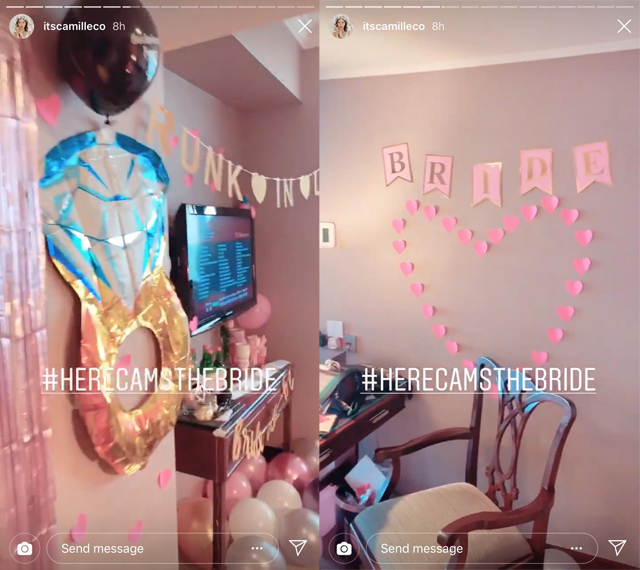 ADVERTISEMENT - CONTINUE READING BELOW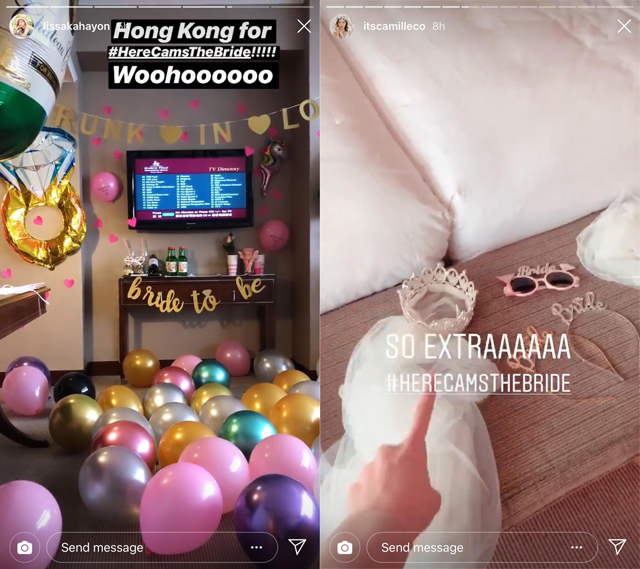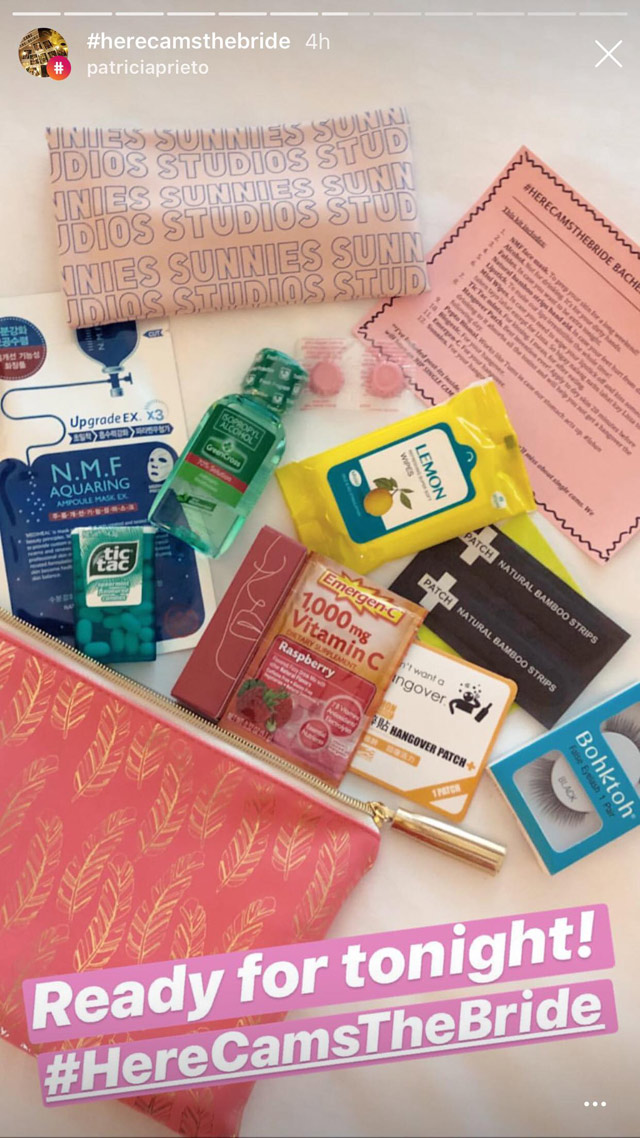 Judging by these snaps, it's been a fun night that's definitely one for the books!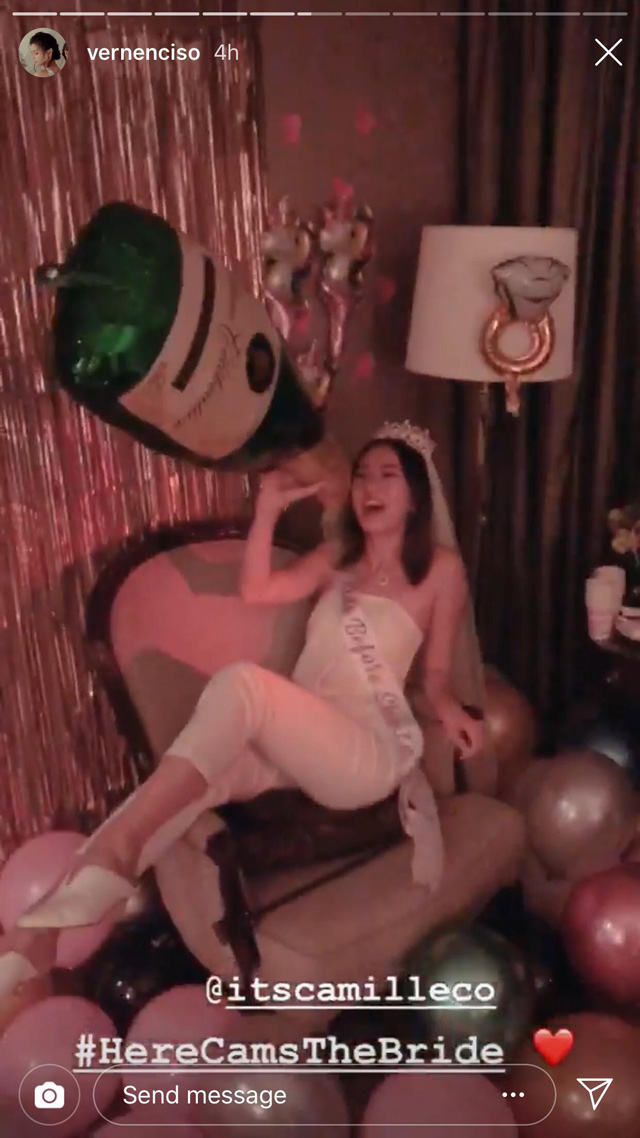 ADVERTISEMENT - CONTINUE READING BELOW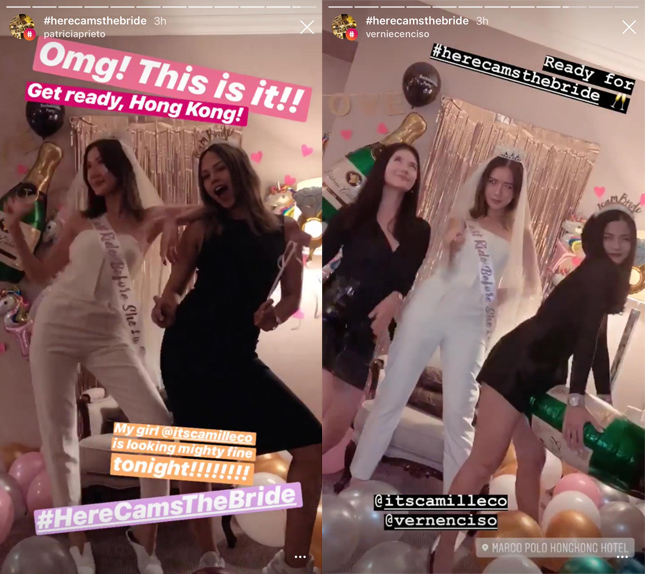 But wait...the party's just getting started. Check out this shot of them riding the train as they were heading to their next location!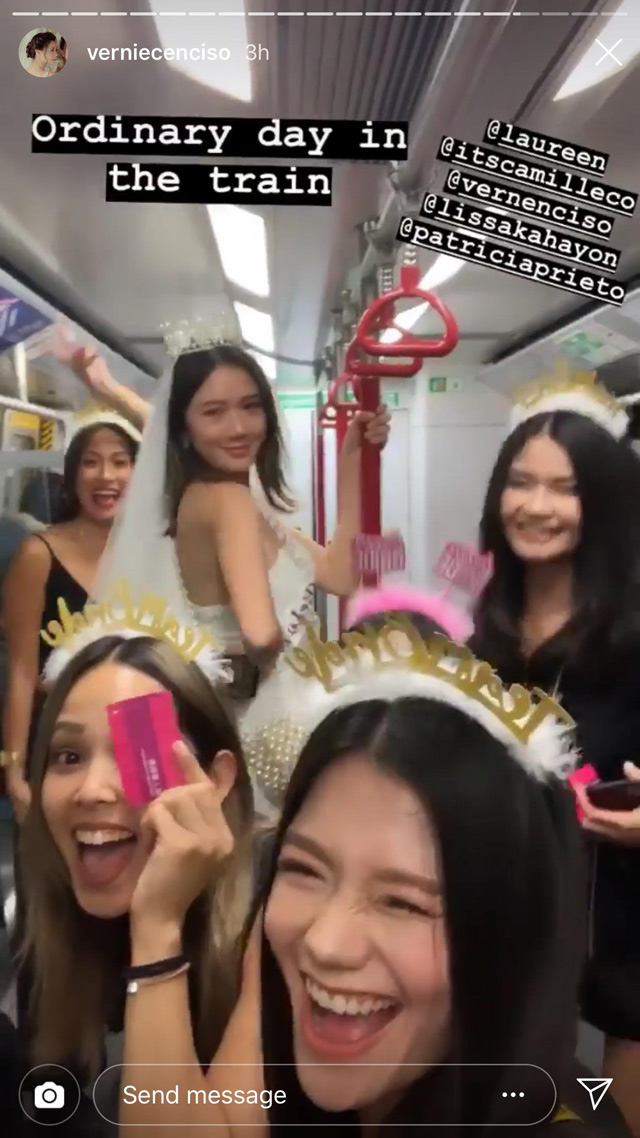 ADVERTISEMENT - CONTINUE READING BELOW
For dinner and some drinks, the girls went to John Anthony, the biggest gin bar in Hong Kong housing over 400 kinds. Their choice of beverage for the night? Gin with marshmallows on top, of course!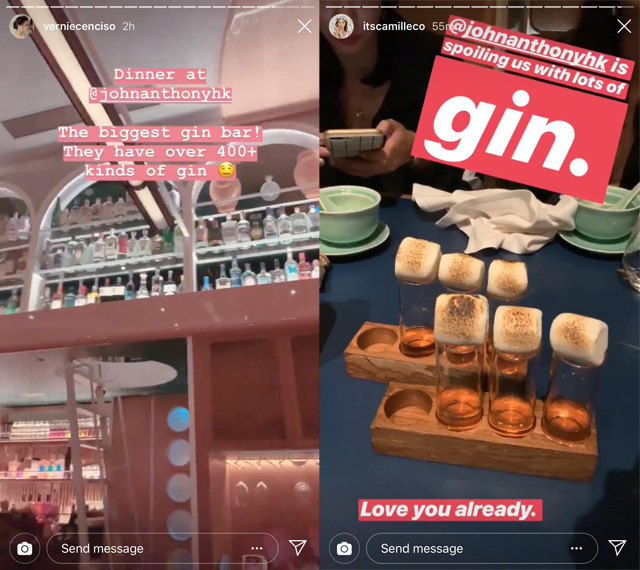 ADVERTISEMENT - CONTINUE READING BELOW