If you grew up watching female-led action films like Charlie's Angels (and I mean the version with Drew Barrymore, Cameron Diaz, and Lucy Liu), Angelina Jolie's Tomb Raider, and Kate Beckinsale's Underworld, then DC's latest superhero flick—or in this case, anti-hero—fits right in! It belongs to the same category as these iconic, unapologetically campy, and fight scene-filled '90s flicks.
While "enjoyable" is far from the word you would use to describe Birds of Prey's predecessor, Suicide Squad—DC's dark vigilante film of three years ago was a critical bummer—audiences around the world still flocked to theaters for the star-studded cast. Margot Robbie's Harley Quinn was undeniably the breakout star, along with Will Smith's Dead Shot and Jared Leto's polarizing portrayal of The Joker. The sassy female jester was so popular that the Halloween of 2016 was filled with Harley wannabes from all over the world. Talk about instant pop culture icon status.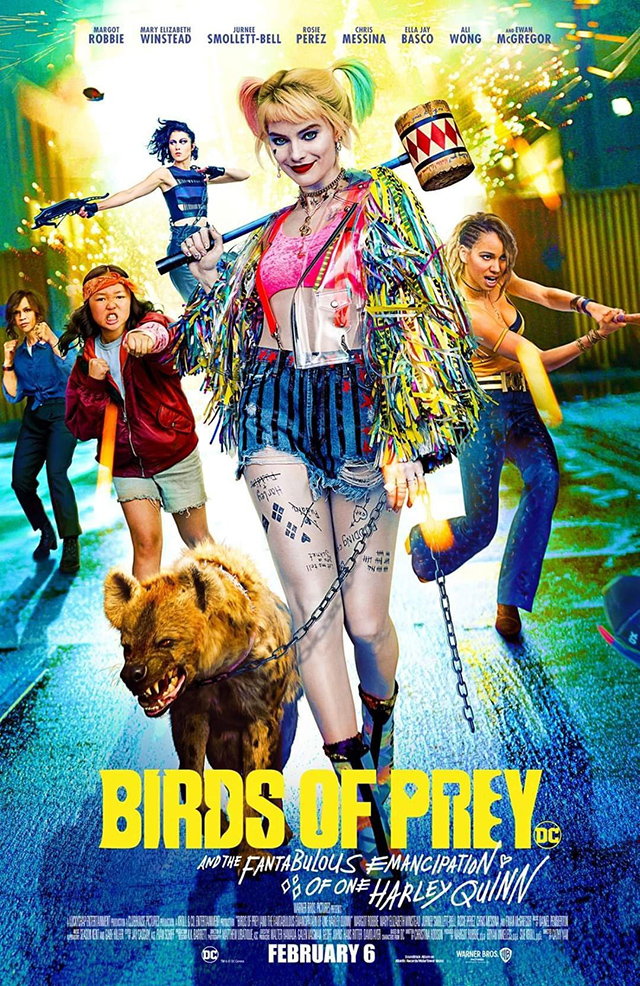 ADVERTISEMENT - CONTINUE READING BELOW
That said, it was just natural that DC, along with Warner Bros., decided to give her a spin-off flick. But more than just focusing on Harley's colorful life, the movie also introduces well-loved DC heroines like Black Canary and The Huntress. In a nutshell, Birds of Prey: The Fantabulous Emancipation of One Harley Quinn, is about Harley's complicated entanglement with a pick-pocket named Cassandra Cain (Ella Jay Basco), lounge-singer Dinah Lance (Jurnee Smolett-Bell), washed up cop Renee Montoya (Rosie Perez), a mysterious crossbow killer a.k.a. The Huntress (Mary Elizabeth Winstead), and crime lord Roman Sionis a.k.a. The Black Mask (Ewan McGregor). All would've been well if Harley maintained her ties with The Joker, but since they broke up (gasp!) she realizes that her previous life of crime was but a sugarcoated bliss. Now, the pig-tailed crimester must navigate Gotham on her own—but not without a sequined jacket or two and her newfound friends.
Read on to find out why it's a must-watch!
What I Liked About It:
Margot Robbie is PHENOMENAL as Harley Quinn, and Ewan McGregor as The Black Mask plays the perfect villain in this kooky tale.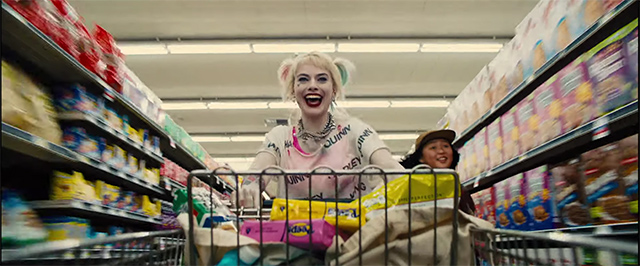 Is there anything Margot Robbie can't do? Don't answer that. The Oscar-nominated actress adds a whole new dimension to Harley and fleshes her out intelligently in this movie. Rather than portraying the broken-hearted jester as bitter and raging, Margot paints Harley as one struggling to find herself and her own kind of crazy.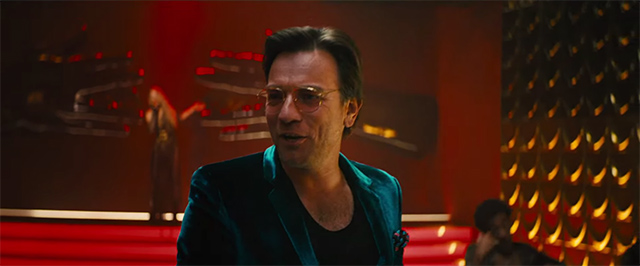 Being the yin across Margot's eccentric yang is no easy task, but Ewan McGregor did so quite effortlessly. The actor's villain is just as weird and crazy, harping on his character's thirst for misogyny.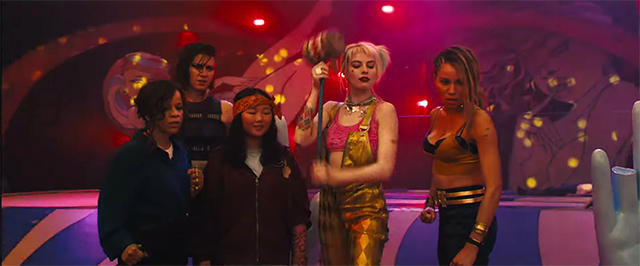 ADVERTISEMENT - CONTINUE READING BELOW
The rest of the cast is great in their roles, too! The ensemble has great chemistry and is so much fun to watch, especially once the gang comes together.
The movie features stylish fashion and beauty choices from beginning to end.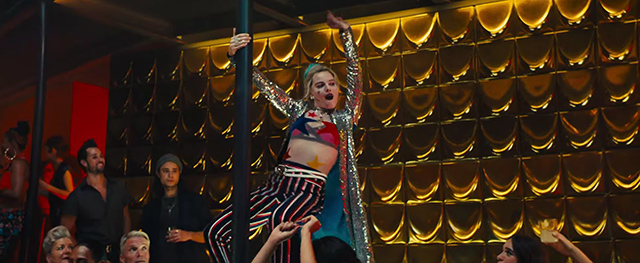 From Harley's head-turning Salad Day-esque tinsel-sleeved PVC jacket, to Dinah's metallic frocks that look like they came straight out of Steven Tyler's closet, to Black Mask's brocade suits that could very well be from the runways of Prada and Dolce and Gabbana, there is one strong fashion statement after another scene after scene. And we haven't even talked about the beauty looks! Duo tone overlined ombre lips, berry-hued eyeshadow, slightly smoked kohl tighlining, perfectly tousled side swept blonde balayage tresses, and many more risky yet undeniably cool hair and makeup looks will inspire you to get creative with your vanity kit.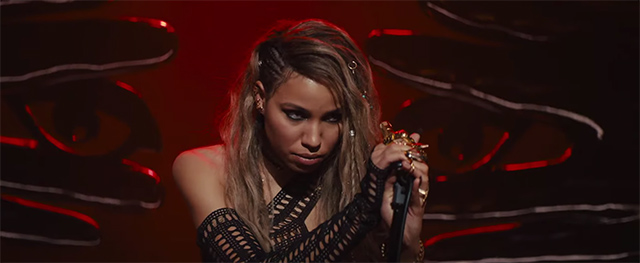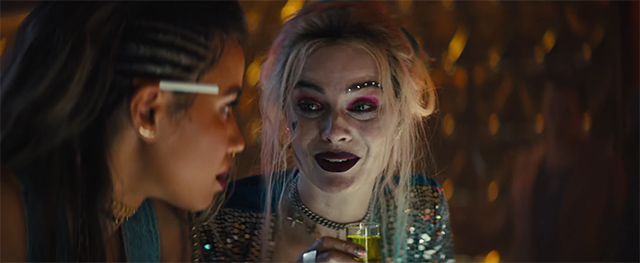 Action films rarely pay attention to the wardrobe, especially when they're directed by men. But with costume designer Erin Benach at the helm of BoP, who previously worked on A Star Is Born, each character's frock was so well thought of and put together that we don't blame you if you decide to sport ultra matte deep red lipstick and a neon top after you leave the theater.
ADVERTISEMENT - CONTINUE READING BELOW
It's sexy action done right without objectifying women.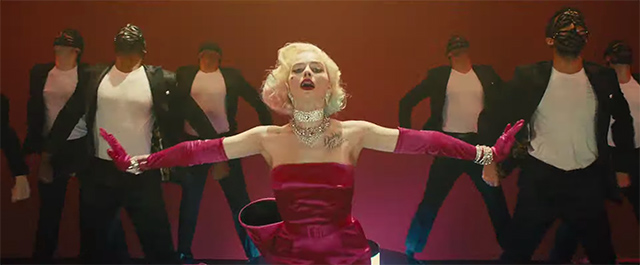 I think what women find sexy is quite different from what men find sexy. And after watching BoP, there's definitely a feeling that this film was made for the female gaze. There are still some body-baring outfits, suggestive scenes, and even booty shots if I may say so—but they were all executed in a way that makes the woman look powerful and not like some token hot girl shot. All the female characters here are in control of their bodies even during action scenes. There's one really clever "hair-tie" moment that I'm sure all girls could relate to!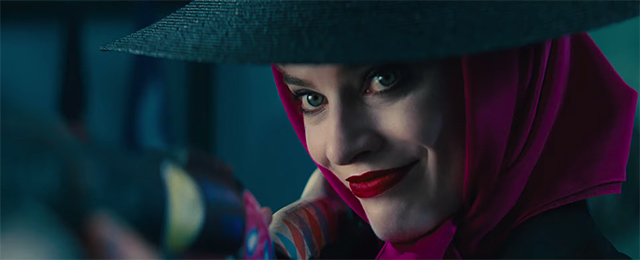 What makes the action extra dynamic is the cinemtography as well! The play on colors and interesting camera angles created adrenaline-filled sequences you'd want to see again.
You'll play the soundtrack on loop!
This movie has a lot of bops that'll make you realize how much a pop song-filled track list can elevate your viewing experience. Trust me when I say you'll add Birds of Prey Official Soundtrack Playlist on Spotify as soon as the credits roll. You're welcome!
What I Didn't Like About It:
There are a couple of cheesy scenes that could have been handled better.
You'll know it when you see it, but there's a particularly crucial scene in the film that was supposed to be "moving" but instead ended up really corny. Other than that, there's not much negativity in the movie worth mentioning to spoil the fun.
So Should You Watch It?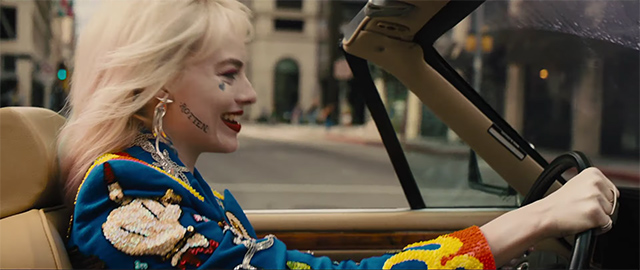 ADVERTISEMENT - CONTINUE READING BELOW
A big YES! As a sceptic coming into the theater because I hated Suicide Squad, Birds of Prey came as a surprise. Although the man beside me decided to text away with his phone halfway through the film, there's a lot to enjoy if you're a girl craving a female-led action flick. This isn't some fan service feminist reel (looking at you, Captain Marvel!), but a well-done feature showcasing women who are both vulnerable and strong and aren't afraid to punch a guy in the face, yet wouldn't want to ruin their manicures, too. Yeah, sure, it can be borderline mindless popcorn flick at times, but it's such a thrilling ride visually and emotionally so why nitpick? Go see it, 'cause Harley Quinn did not kick butt in sequins for nothing!
Birds of Prey: The Emancipation of One Harley Quinn is now showing in theaters nationwide.
Related Stories from Preview.ph



Hey, Preview readers! Follow us on Facebook, Instagram, YouTube, Tiktok, and Twitter to stay up to speed on all things trendy and creative. We'll curate the most stylish feed for you!