Year after year, the Binibining Pilipinas pageant continues to captivate the Philippines and the world, celebrating the epitome of beauty, grace, and intelligence. This prestigious event brings together exceptional Filipino women who possess not only captivating physical attributes but also sharp intellect and the ability to inspire change.
While the swimsuit and evening gown segments dazzle with stunning displays of beauty, it is the question and answer portion that truly defines the essence of Binibining Pilipinas. This segment not only tests the contestants' ability to articulate their thoughts under pressure, but also offers a glimpse into their intelligence, social awareness, and potential as catalysts for positive change.
Read on to see how this year's delegates fared at the 2023 pageant.
READ: Binibining Pilipinas 2023 Question & Answer Portion Transcript
Lea Macapagal; Dinalupihan, Bataan
QUESTION: "At a time when pageant candidates pursue different advocacies, my question for you is, did you choose your advocacy or did your advocacy choose you? Why do you say so?"
ANSWER: "I grew up with the underprivileged, marginalized sector in Dinalupihan, Bataan which is our indigenous people Aetas. I grew up with them, I played with them, I even went to the same school with them. I even supported their education by producing [laptops] with the help of our LGU. And this advocacy did not choose me, because up until now I work in the construction company, and the indigenous people of Bataan is the heart and soul of my construction family, and I am proud about it."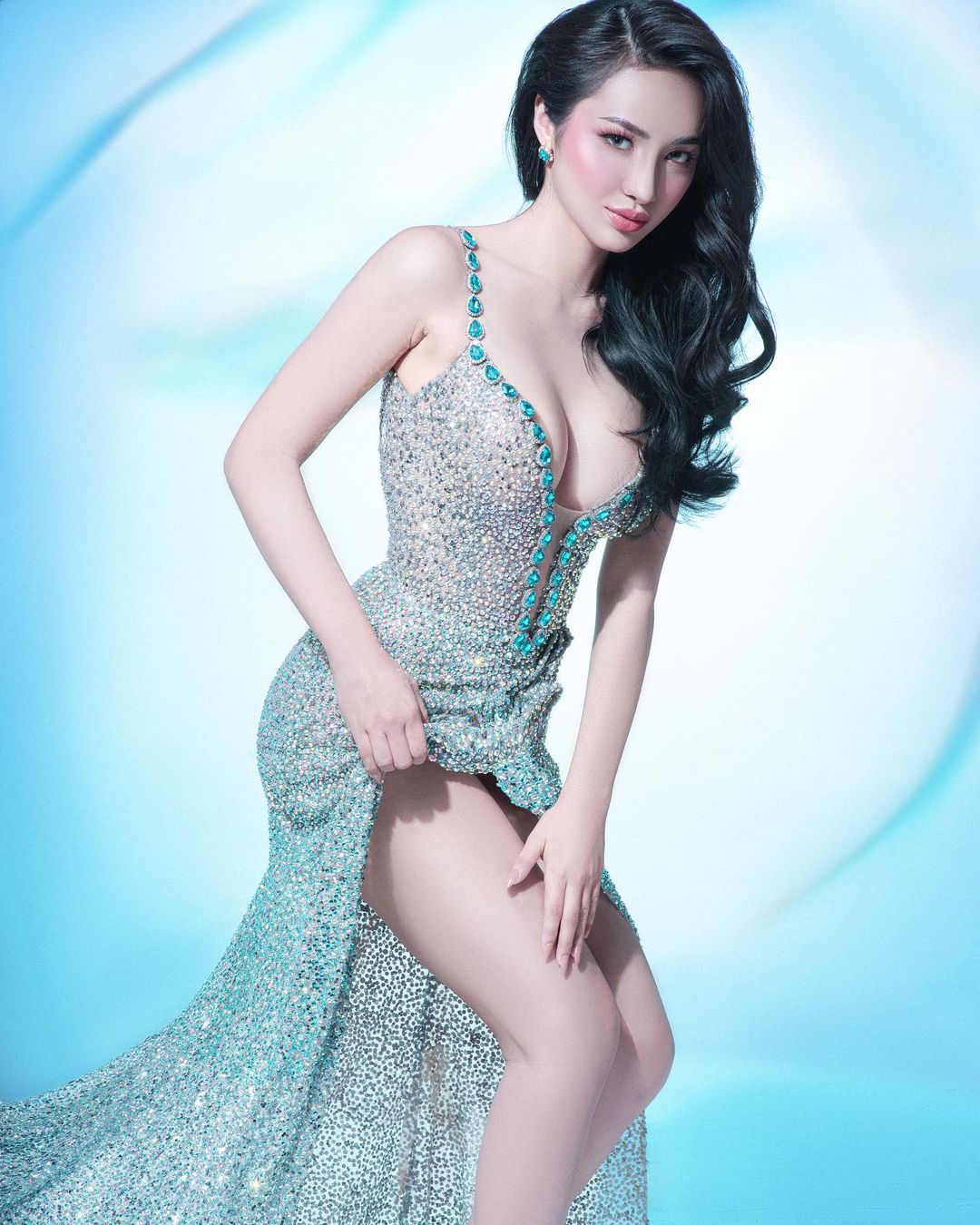 ADVERTISEMENT - CONTINUE READING BELOW
Trisha Martinez; Laguna
rQUESTION: "What truly wins to you, love or character?"
ANSWER: "As the youngest member of the family, I have a very loving parents, my siblings, ate, and kuyas has instilled the value of love in me, so I was told that the world would hurt me, but I learned that in all aspects of life, you have to choose love, and I have learned that my love will always be bigger than all things even if the world is hurting me. So I will choose love."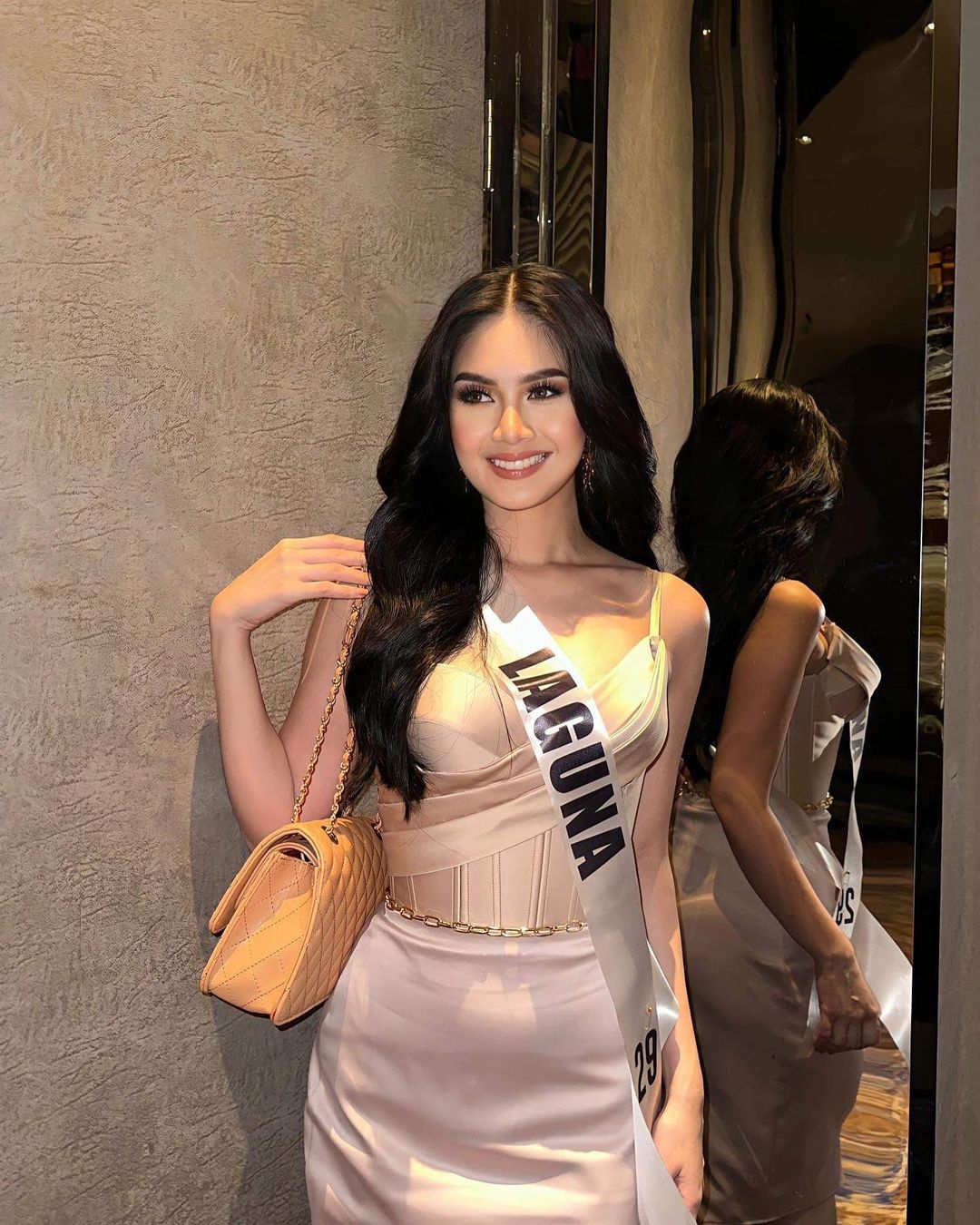 Katrina Johnson; Davao del Sur
QUESTION: "What are you most unapologetic for when it comes to your personal values?"
ANSWER: "What I am most unapologetic for is my authenticity, my honesty, my sincerity. My parents really instilled those values to me at a young age, showing me that you can accomplish anything in the world that you put your mind to, as long as you're loyal to who you are and who you are in your heart. And I really hope that I'm able to inspire other people standing on this stage showing you that even if you may not fit the societal norm, if you are who you are, then you are able to show that to the world."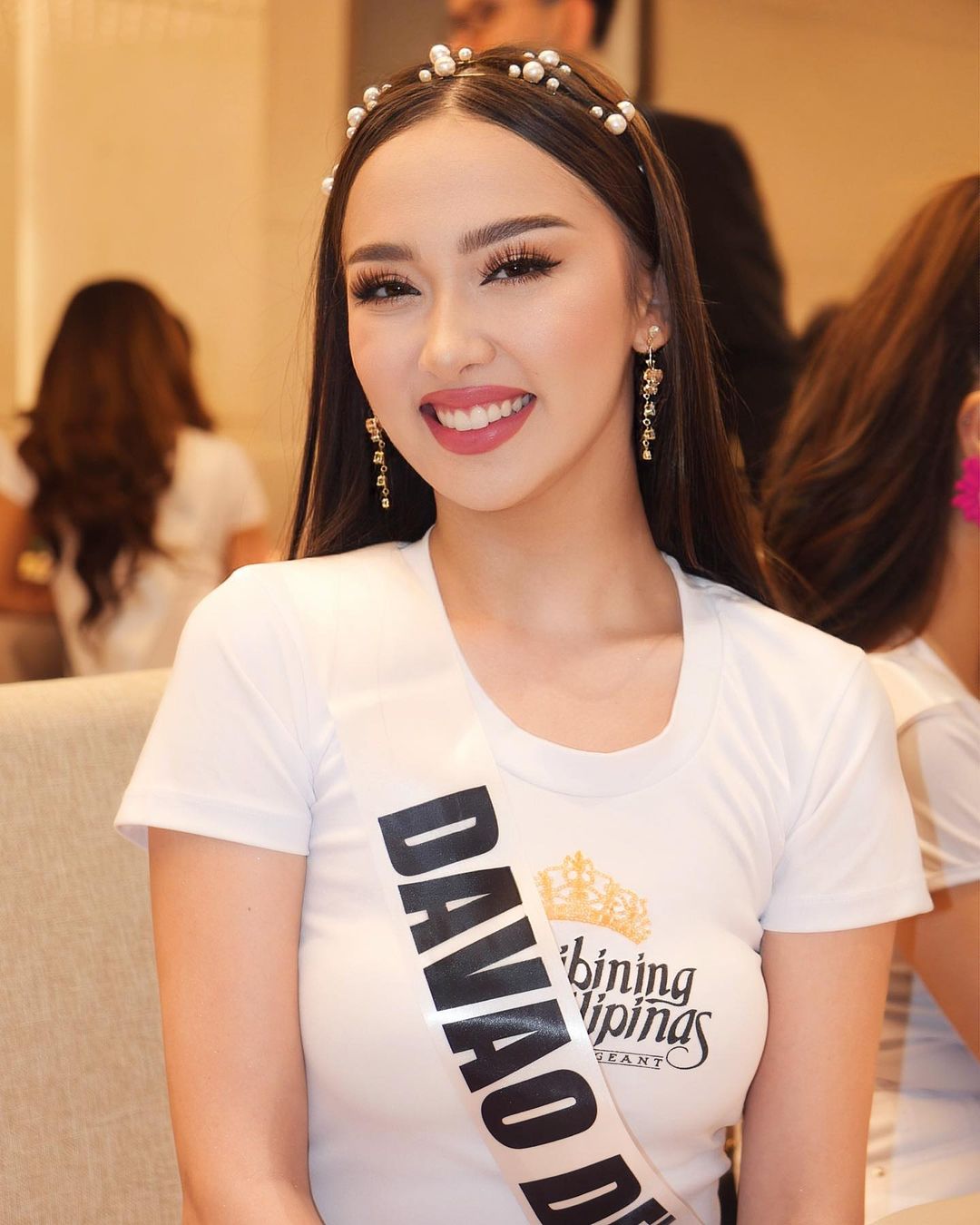 ADVERTISEMENT - CONTINUE READING BELOW
Mary Balana; Hermosa, Bataan
QUESTION: "Many observe that we live in a polarizing society now. Do you think that it is appropriate and polarizing for a beauty queen to express her political views?"
ANSWER: "As a beauty queen, as a queen who stands in front of everyone, it is important for a queen to express her political views. A queen must know how to stand on her grounds and be able to express herself because it's true understanding what's going on in our society, that we would be able to know what to do, and that should come for us queen and as well as to our leaders in our country. So again for me, it is important that we can express our own political views without being biased."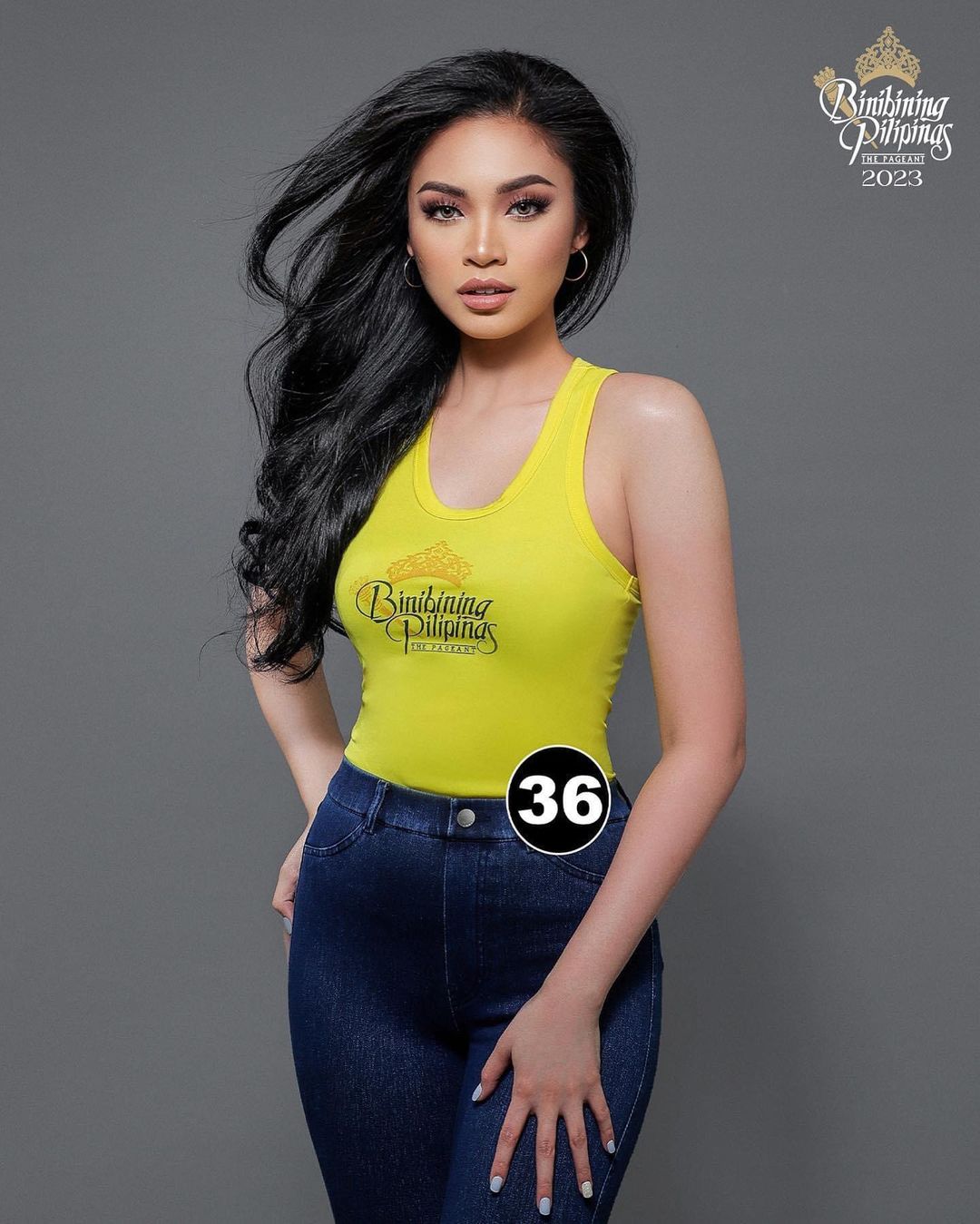 ADVERTISEMENT - CONTINUE READING BELOW
Anna Lakrini; Bataan
QUESTION: "In what ways is a beauty pageant candidate aiming for a crown similar to a politician running for an electoral post?"
ANSWER: "As someone who's joining for a second time, I know that a beauty pageant has a platform on which we can talk about causes that are dear to our heart. My cause that is dear to my heart is nutrition. And as a nutritional scientist, as an advocate for proper nutrition, I know that in advocating with this platform from Binibini Pilipinas, we can inspire so many people. And a politician can inspire our whole community. And so can we."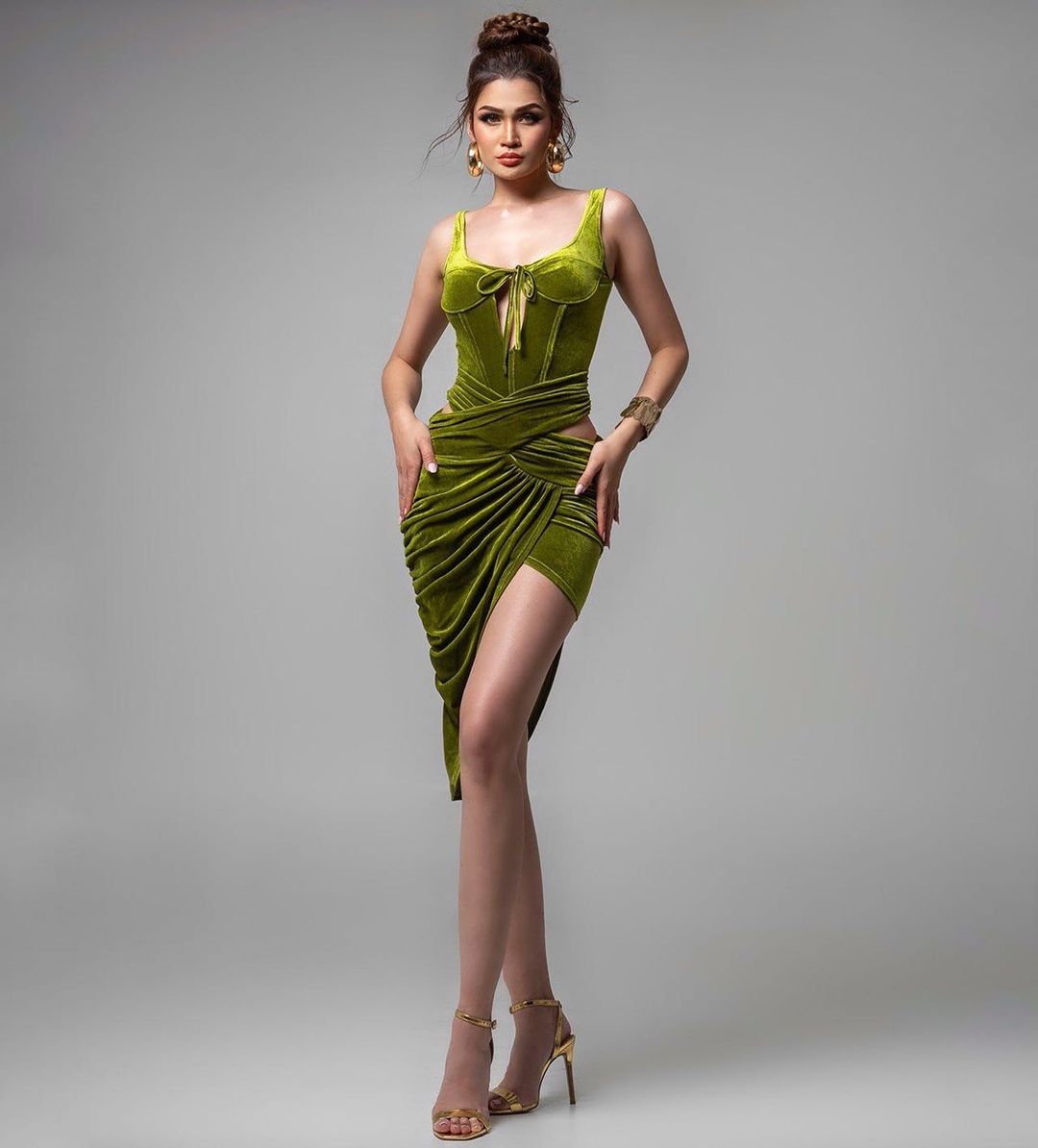 ADVERTISEMENT - CONTINUE READING BELOW
Jessilen Salvador; Aklan
QUESTION: "In what ways have you been kind to yourself and maintained happiness in your personal space amidst the challenges of joining a beauty pageant?"
ANSWER: "As I have said before, I joined Bb Pilipinas to conquer my fear to be in this very stage. And the kindness that I give and I have gained in this pageant is that I have a sisterhood that's always been there for me. You know that sisterhood in Bb. Pilipinas really matters, and until the end, they will really matter and they will always be there for you no matter what happens. Thank you."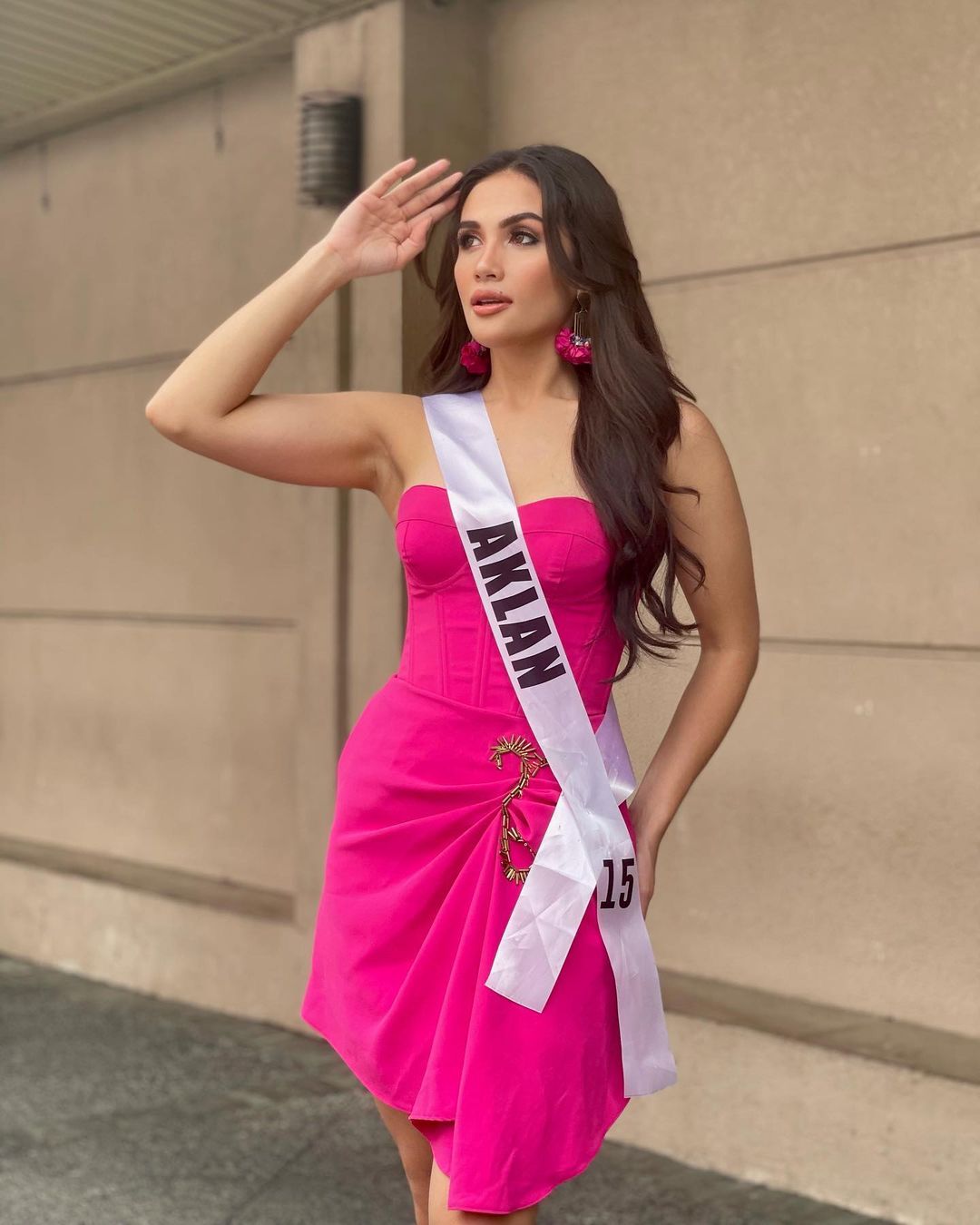 ADVERTISEMENT - CONTINUE READING BELOW
Kiaragiel Gregorio

; Cabanatuan City, Nueva Ecija

QUESTION: "Beauty queens stated in an interview that removing the age requirement in beauty pageants may delay a pageant's hopes in pursuing a dream. What are your thoughts on this?"

ANSWER: "Honestly, I don't see anything wrong with increasing age limits within pageantry. This is because as women, we are here to be of service of the people in front of us and the people that we conspire and be a vector of hope to. And becoming a beauty queen, we are able to inspire a lot of people and be a vector of hope in order to pursue our purposes. For example, I aim to pursue my advocacy in inspiring humanity, reducing inequality, and in being stronger within."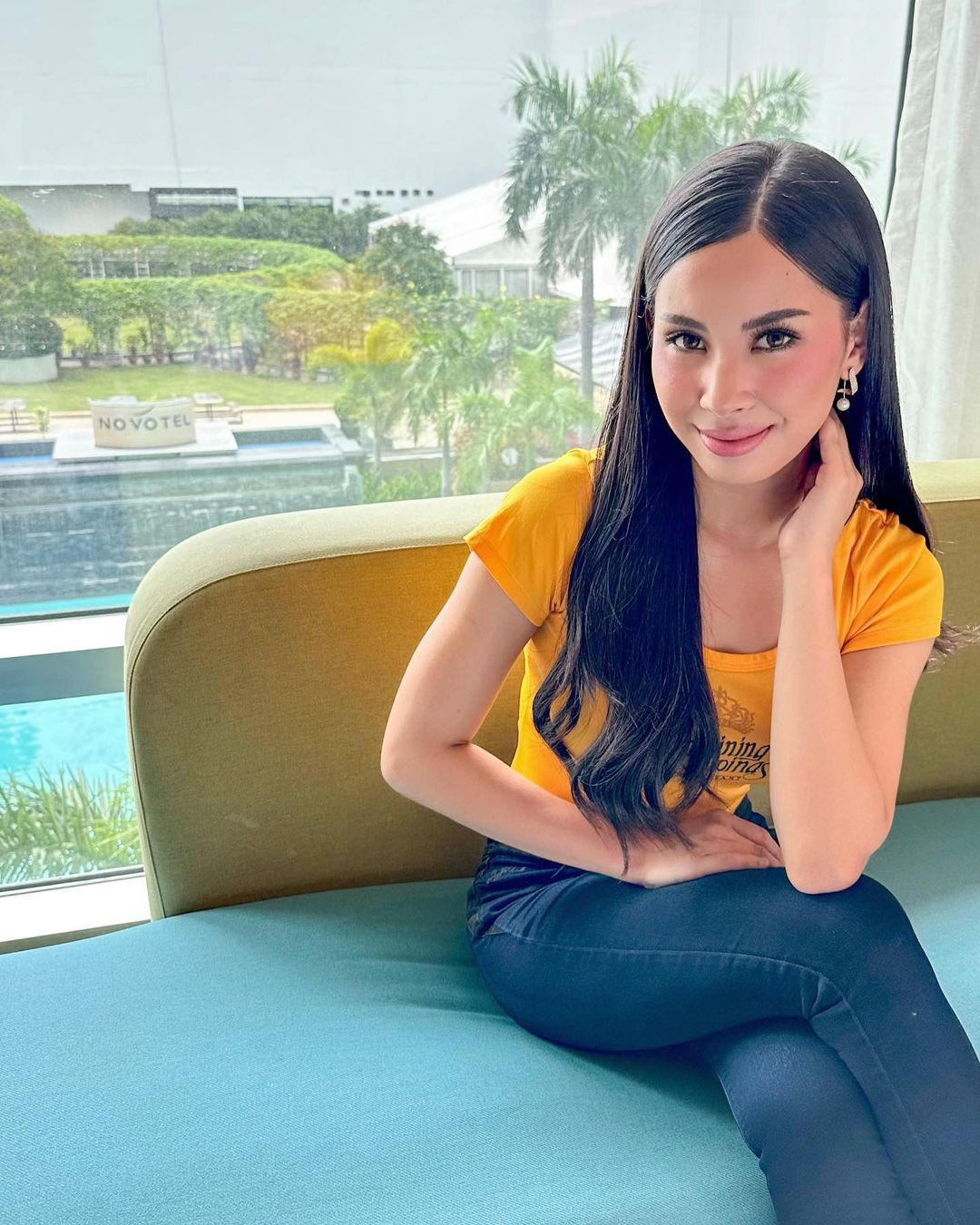 ADVERTISEMENT - CONTINUE READING BELOW
Jeanne Bilasano

; Albay

QUESTION: "You undergo a lot of hard and heavy training to turn you into a total package candy. My question for you is how do you balance good health and dieting?"

ANSWER: "As a Filipina, it's important that we take care of our body, but at the same time, I want to advocate for good body positivity. Because at the same time, it can be hard on Filipinas to maintain their figure. And I want to tell everybody that no matter what size, shape, or figure you are, as long as you're proud of your body, as long as you're happy with yourself, that's the best thing that can be to be in the perfect shape. Thank you."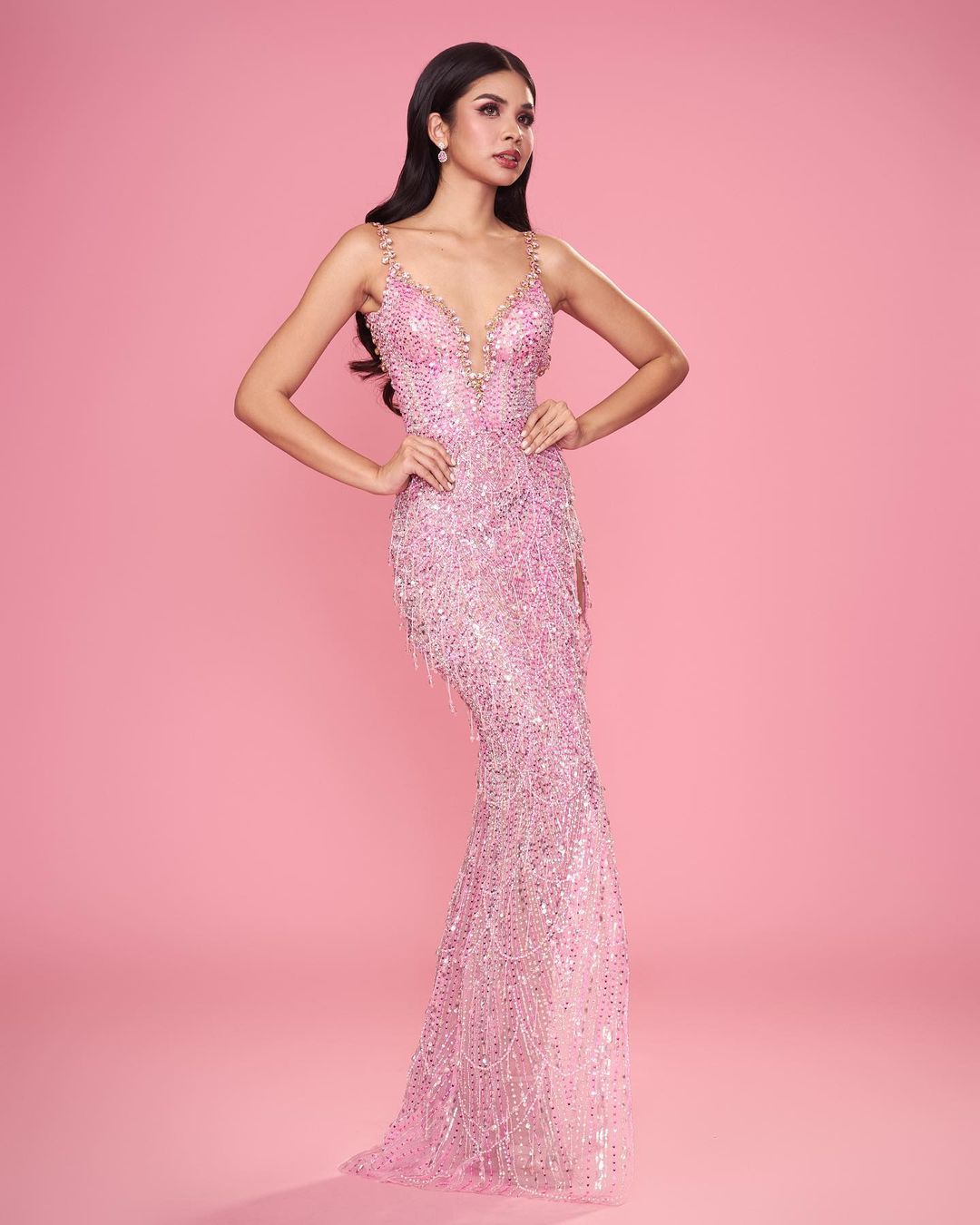 ADVERTISEMENT - CONTINUE READING BELOW
Atasha Parani

; General Trias, Cavite

QUESTION: "Social media definitely creates a movement. However, some observed that these are shallow and non-lasting connections. Binibining 16, what are your thoughts on this social situation we are facing now?"

ANSWER: "As a public figure and as someone from ABS-CBN who gives service to the Filipino, what I believe is that in social media, it's not just connection, but as well engagement and touching other people's lives with the heart that you have. A heart of gold. And for me, my advocacy is for the children. The children who have been domestically abused. And if I were to imagine, to inspire them and see that younger self of mine in the mirror every single day, then I would do it another time. Like it's my ultimate last chance. And I just really want to show everyone that with social media and every platform, you can still move people and the world. Thank you."

ADVERTISEMENT - CONTINUE READING BELOW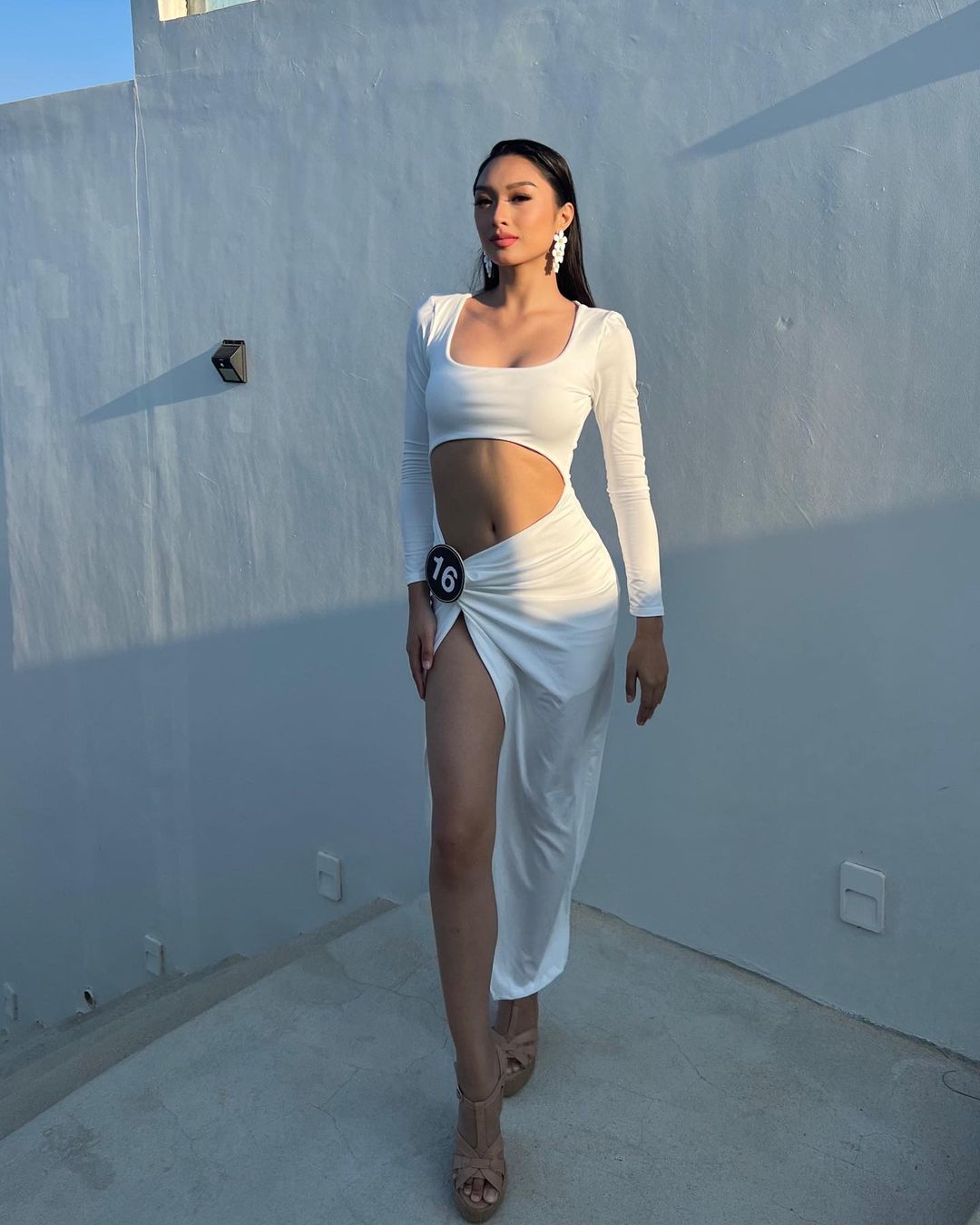 Angelica Lopez; Palawan
QUESTION: "What makes you a binibini who walks the talk and who is beyond mere self-promotion?"
ANSWER: "I stand here tonight because it is my mother that instilled me the values and the morals that I'm using to be the woman that I am now today. A woman who has the strength, courage, and tenacity. The strength to decide for herself what she wants really works hard to achieve it.
ADVERTISEMENT - CONTINUE READING BELOW
To also have the courage to face any obstacles of life and tenacity to hold on to her wisdom of choice. And I believe that it's always a dream come true to be here and that is why I am a binibini that I'm always meant to be."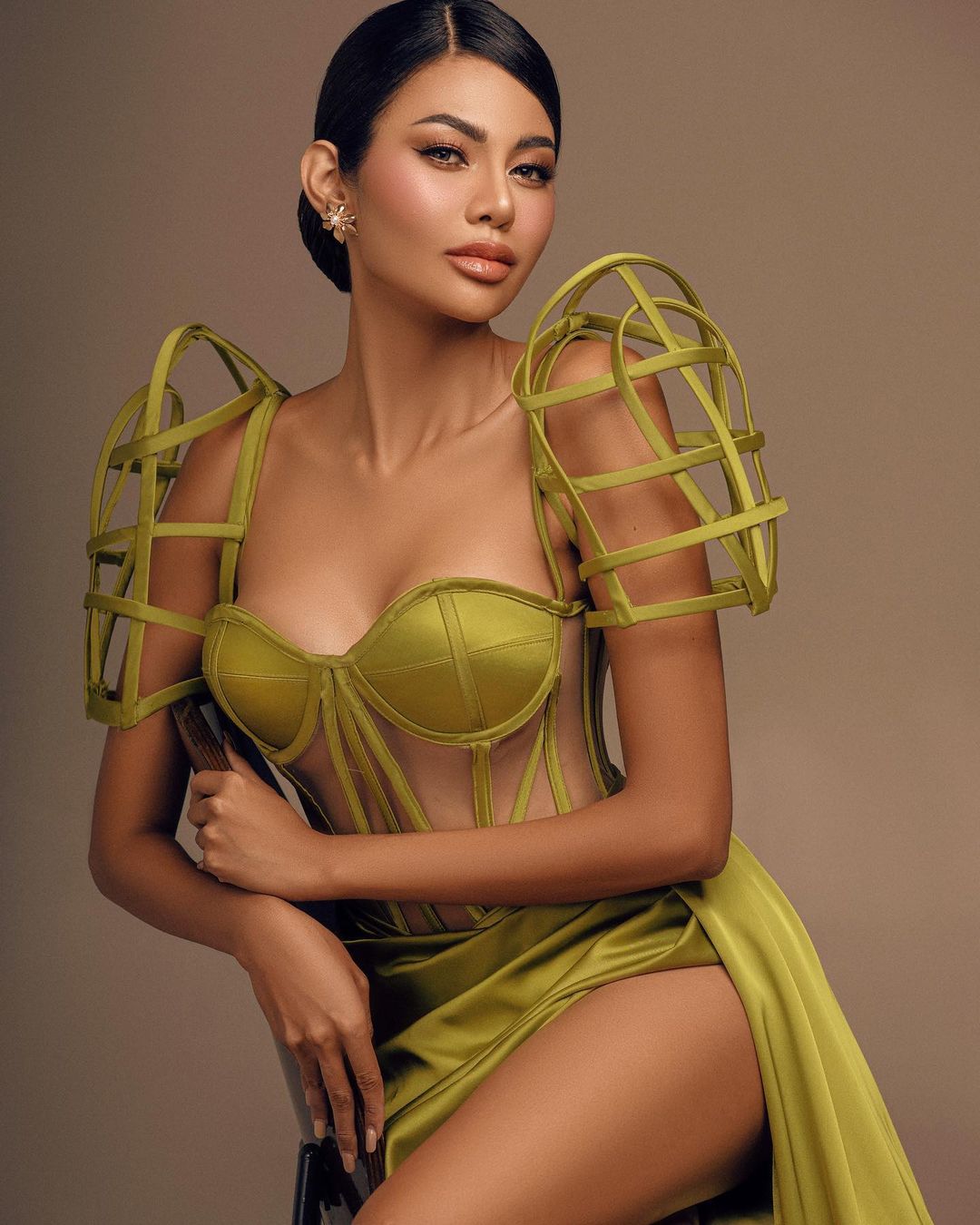 ADVERTISEMENT - CONTINUE READING BELOW
Loraine Jara; Bulacan
QUESTION: "The dream of becoming a queen can literally be costly or expensive. What are your sentiments on the high cost or expenses a pageant candidate faces when joining a pageant nowadays?"
ANSWER: "Coming to this pageant, I am weaponless, no experiences. This is my first national pageant. However, I am very happy that I always feel the love and support of my family, the people around me. And I am proud to say that I persevere and I am very grateful that these people show their love to me. Through that, I am capable and I am fearless. And because of that, I believe that dreams should not be costly. Because once we become fearless, our dreams become lived."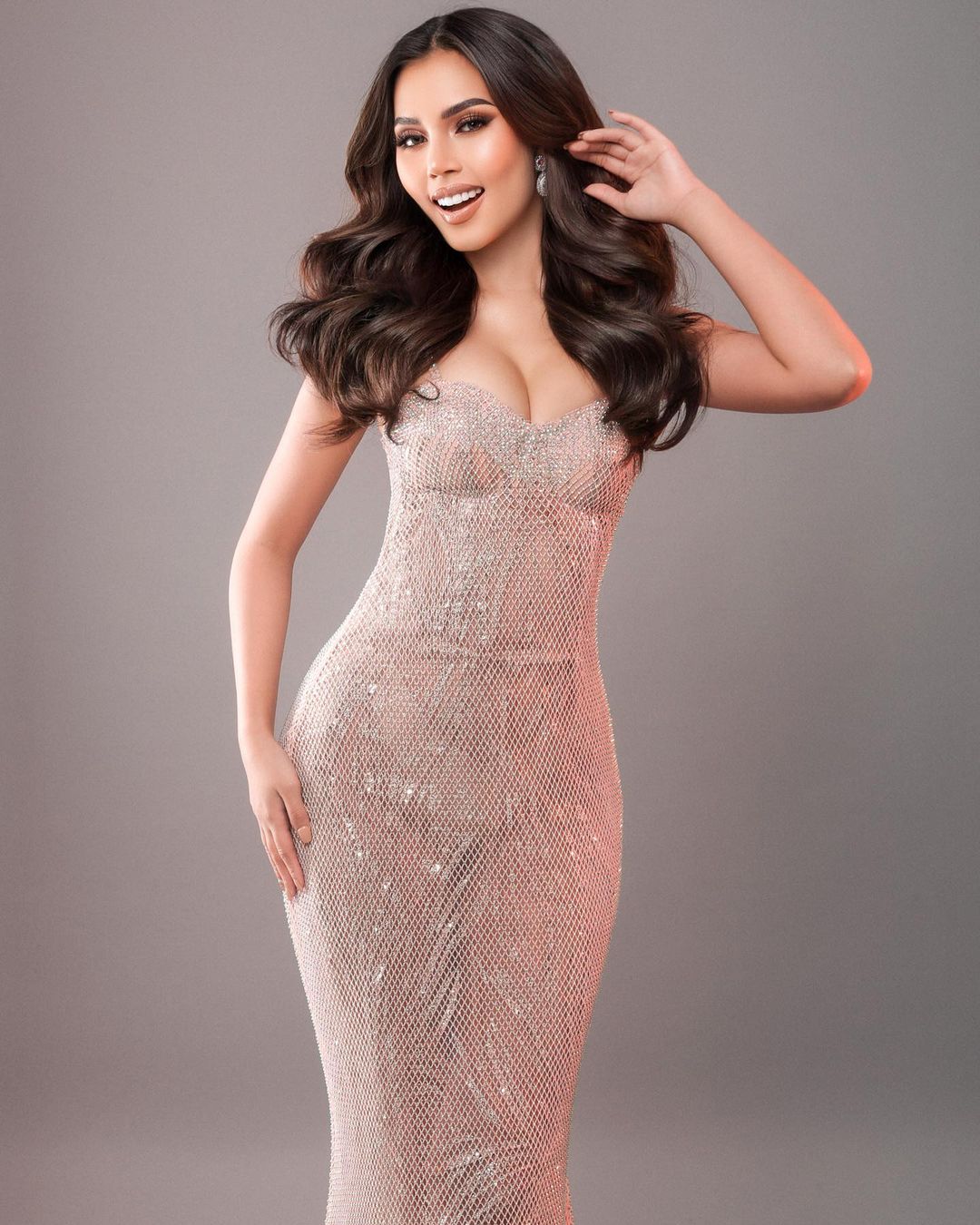 ADVERTISEMENT - CONTINUE READING BELOW
Related Stories from Preview.ph
Hey, Preview readers! Follow us on Facebook, Instagram, YouTube, Tiktok, and Twitter to stay up to speed on all things trendy and creative. We'll curate the most stylish feed for you!