Marriage is definitely not a walk in the park. While weddings are usually the ideal "happy ending" to every love story, tying the knot is actually just the beginning of another chapter of the couple's lives where new challenges and hurdles await to test their love for each other. Even K-dramas are not oblivious to the reality of a married life, and several shows have managed to depict the many facets of marriage in a way that will warm your heart and make you cry buckets.
So whether you're still dreaming of becoming a bride one day, in a relationship and about to say "I do," or already married to the love of your life, below are some of the best and most relatable K-dramas about marriage that will definitely tug at your heartstrings.
Best K-Dramas About Marriage:
1. Go Back Couple (2017)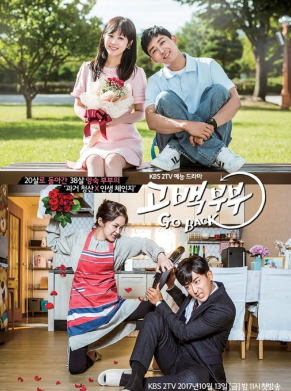 ADVERTISEMENT - CONTINUE READING BELOW
Watch the trailer here:
If you love K-dramas about time travel, then this might just pique your fancy. Go Back Couple tells the story of married couple Choi Ban-do (Son Ho Jun), a husband struggling to provide for his family; and Ma Jin-joo (Jang Na Ra), a housewife with low self-esteem. Because of their current situation, they begin to hate each other and regret having married at such a young age. One morning, they wake up to find themselves back in time as 20-year-old college students before they met for the first time. They could either choose each other again or pave a different path for themselves.
Watch on: Viu, iQIYI
2. Because This Is My First Life (2017)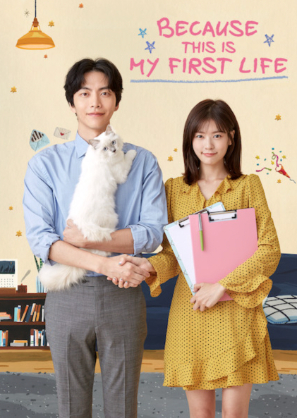 CONTINUE READING BELOW
Recommended Videos
Watch the trailer here:
Nam Se-hee (Lee Min Ki), a single man in his 30s, has no plans of marrying and owes a lot on his house's mortgage. Yoon Ji-ho (Jung So Min), a single woman with financial struggles, suddenly finds herself homeless. The two ends up in a contract marriage in order to save money and conveniently live as "housemates." But apart from their bills, they also have their growing feelings for each other to worry about. A heartwarming drama that tackles both marriage and adulting, Because This Is My First Life also touches on the reality of being in a long-term relationship: Yang Ho-rang (Kim Ga Eun) has long been waiting for her boyfriend to propose, and Sim Won-seok (Kim Min Suk), even though he isn't financially and mentally ready for marriage, is forced to pop the question with the fear of losing Ho-rang.
Watch on: Netflix, Viu, iQIYI
ADVERTISEMENT - CONTINUE READING BELOW
Related Stories from Preview.ph



3. You Are My Destiny (2014)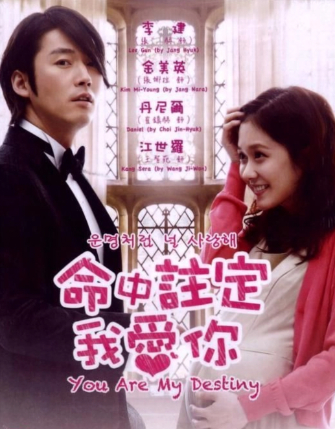 Watch the trailer here:
Alternatively titled Fated to Love You, it tells the story of an ordinary woman who accidentally spends one night with the heir of a big company and finds herself pregnant. Lee Gun (Jang Hyuk) and Kim Mi Young (Jang Nara), although not in love and practically strangers, are suddenly forced to get married and live as a husband and wife with a child on the way. Life throws them more curveballs as reality catches up with them, including Lee Gun's six-year girlfriend coming back to Korea to find the love of his life suddenly married to another woman.
ADVERTISEMENT - CONTINUE READING BELOW
Watch on: Netflix, iQIYI
4. Matrimonial Chaos (2018)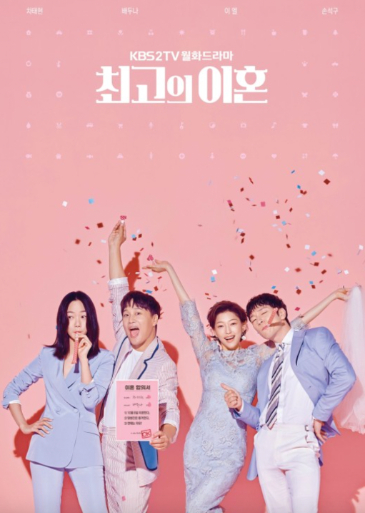 Watch the trailer here:
In a modern world where divorce is common, could marriage actually be synonymous to true love? Matrimonial Chaos is a romantic comedy that aims to answer such question as it tells the story of men and women in their 30s and how they deal with love, marriage, and family. Jo Seok-moo (Cha Tae Hyun) and Kang Hwi-roo (Bae Doo Na) are polar opposites who have been married for three years when they realize they need to face an impending divorce. They cross paths with another married couple, Lee Jang Hyun (Son Seok Koo) and Jin Yoo-young (Lee El), the latter being Seok-moo's first love.
ADVERTISEMENT - CONTINUE READING BELOW
Watch on: Viu
5. Familiar Wife (2018)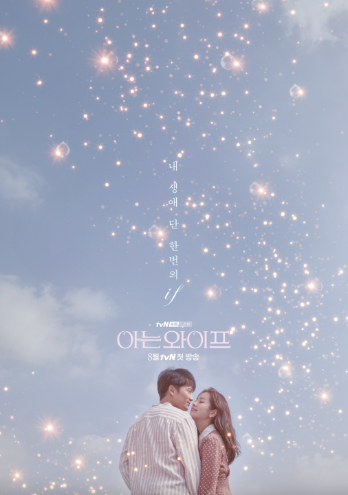 Watch the trailer here:
Married for five years, Joo-hyuk (Ji Sung), who works at a bank, and Woo-jin (Han Ji Min), a massage therapist, have two young children, an apartment to pay for, and parents to support. They're struggling financially and are unhappy with their marriage. Joo-hyuk happens to meet Hye-won (Kang Han Na), his first love from college, and both confess about the feelings they once had for each other. One day, on the subway, he receives two coins from a mysterious man. He wakes up and finds himself back in time and in a different marriage, where he's married to Hye-won instead of Woo-jin.
ADVERTISEMENT - CONTINUE READING BELOW
Watch on: Netflix
6. Full House (2004)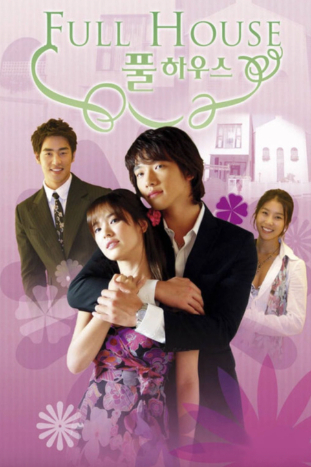 Watch the trailer here:
One of the OG Koreanovelas that started it all, Full House stars Song Hye Kyo and Rain in a charming story about a marriage bound by a contract between a famous actor and an ordinary woman. Han Ji-eun, an aspiring writer, leaves for a short vacation gifted by her two friends, only to come home to her house already sold to Lee Young-jae. They end up agreeing on a fake wedding, with Ji-eun doing all the household chores in order to buy back her house. But soon enough, complications arise as the two find themselves growing real feelings for each other.
ADVERTISEMENT - CONTINUE READING BELOW
Hey, Preview readers! Follow us on Facebook, Instagram, YouTube, Tiktok, and Twitter to stay up to speed on all things trendy and creative. We'll curate the most stylish feed for you!