Beauty tutorials may come in different formats but combining tales of real-life horrors and makeup is one odd combination we can't get enough of. Case in point: Bailey Sarian, a YouTube vlogger with a massive following of 4.26 million subscribers. Not to mention, she's the brain behind the popular series Murder, Mystery, and Makeup.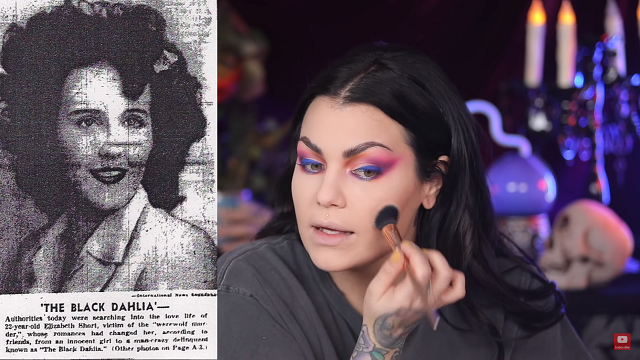 To give you a quick refresher, this series is a get ready with me video made for true crime junkies. Each episode tackles some of the most horrific and morbid cases and urban legends while she creates a full glam look.
But what makes it more interesting is Bailey's excellent storytelling skills to make any topic sound like she's conversing with a friend. Instead of cringing and turning your eyes and ears away, the vlogger makes true crime as juicy as hearing gossip stories. Trust us, you can binge-watch her entire playlist in a heartbeat!
ADVERTISEMENT - CONTINUE READING BELOW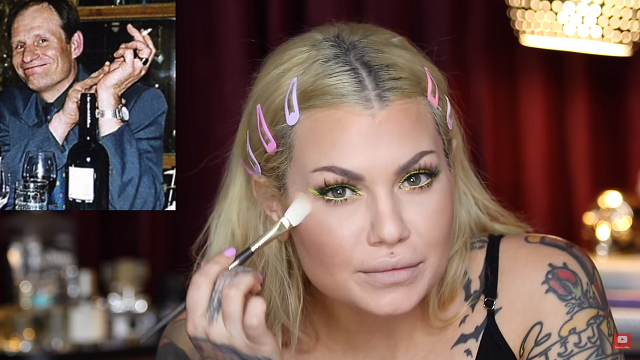 It's fair to say this series houses a lot of jaw-dropping cases. But if you don't know where to start, we got you covered. Here, we rounded up 10 of the best spine-chilling hit series you wouldn't want to miss. Keep scrolling to find our favorite picks!
10 Best Episodes of Bailey Sarian's "Murder, Mystery and Makeup"
1. Chris Watts: 2000 Page Discovery
Of course, this list wouldn't be complete without an infamous case that shocked the world. Before it was turned into a Netflix series under the title "American Murder: The Family Murder," Bailey already had a sit-down and navigated the ins and outs of the tale that follows Chris Watts' murder of his pregnant wife, Shannan Watts, as well as two of her daughters, Belle and Celeste. This video alone has garnered 7.1 million views (and counting!) and practically put her series on the YouTube map.
2. The Cannibal Cafe: Murder or Volunteer?
You'd be surprised to know this case is not a work of fiction. This video follows the story of a former computer repair technician named Armin Meiwes and his murder of a volunteer who responded to his posted advertisement on the website The Cannibal Cafe. Yes, you heard it right, the victim gave Meiwes full consent to be consumed and was even documented on videotape. Here's more: The beauty vlogger even mentioned how both waited out for his death while reading a Star Trek book!
3. One Of The Most Hated Women in America: Casey Anthony
Nothing sounds more disturbing as a woman who is identified as America's most hated mom, and Bailey's take on the case proves that this is probably one of the unsettling crime stories ever discussed in her channel. It traces the trial of Casey Anthony who was accused of the murder of her own two-year-old daughter, Caylee Marie. This case took a lot of twists and turns considering Casey was convicted for child neglect, providing false statements, and obstruction throughout the entire investigation process. Trust us, this will make your heart skip!
4. The Woman Hannibal Lecter: Katherine Knight
Don't say we didn't warn you but this is not an ordinary murder story. In fact, it is probably one of the sickest and twisted cases from Bailey's archives. This video follows Australia's most notorious psychopath Katherine Knight who is convicted for the death of her partner, John Charles Thomas Price. The beauty guru dived in on how Knight served her husband for dinner, literally. Curious how? Then now is probably a good time to view this video.
ADVERTISEMENT - CONTINUE READING BELOW
5. Exorcism of Anna Ecklund
Let's admit it, exorcism stories will always be spine-chilling but Bailey's take on Anna Ecklund's case proves this might be the most terrifying one ever. It tracks Ecklund's record of demonic possession and exorcism that occurred over several decades and involved unexplained phenomena of levitating, howling, and vomiting foul debris. Bailey also mentioned that she was able to speak in multiple languages unknown to her!
6. The Mysterious Black Dahlia Unsolved Case: Who May Have Done It?!
Anyone who ever considers themselves as a true-crime junkie is already familiar with the story of Black Dahlia. Bailey revisits the gruesome death of an aspiring actress named Elizabeth Short who was mutilated and bisected at the waist. "Police go out to the location, and when they arrive, they are just shocked, stunned, confused, you name it, that's the feeling," she shares. There were a lot of theories made around this case, and it still remains unresolved until today.
7. Jeffrey Dahmer: Inside His Messed Up Mind and How He Almost Got Away
Sure, there's been a lot of talk about the Milwaukee Cannibal, but in this video Bailey was able to go through all the details you need to know about the Jeffrey Dahmer case. It tells the story of a convicted serial killer and sex offender that involves necrophilia, cannibalism, and preservation of body parts. Yes, you heard it right, she even mentioned how Dahmer took Polaroid photographs of his victims. This video alone gained a whopping 10 million views and remains one of her most-watched videos today.
8. Cam Girl Obsession Turns Deadly
Any obsession is dangerous and this case captures how. This episode followed the story of Grant Amato and his extreme infatuation with a Bulgarian cam girl named Silvie. Truth is, he was willing to do anything to keep his relationship with her, even if it meant stealing thousands of dollars from his family and murdering his own parents and brother.
9. The Mad Butcher: Cleveland Torso Killer
This one might sound like a cult-classic horror film, but it's actually a real-life nightmare. Bailey tells the story of an unidentified serial killer known as the Cleveland Torso Killer who was known for beheading and dismembering his victims. But here's an unexpected twist, she is also speculating that this notorious killer might possibly be behind the death of the aspiring actress, Black Dahlia.
10. The ToyBox Mystery: David Parker Ray
Ready yourself for a horrifying case that will leave you seriously disturbed. This unveils the story of a convicted kidnapper David Parker Ray who abducts women for sexual torture in his soundproofed trailer he called "toy box." It is believed that David was practicing satanism, which explains his gruesome actions towards his victim. But wait, here's more: both of his wife and daughter served as accomplices to his crimes.
Related Stories from Preview.ph
Hey, Preview readers! Follow us on Facebook, Instagram, YouTube, Tiktok, and Twitter to stay up to speed on all things trendy and creative. We'll curate the most stylish feed for you!