The idea of auctions has always been an intimidating one for most. For regular people like us, this seeming hobby of the wealthy few remains only a phenomenon we'll only ever watch in movies. What with the way it's depicted in popular culture as a rich person's pastime, from the socialites of Sex and the City to the aristocrats in the Phantom of the Opera. Which is why, with the help of Salcedo Auctions' Head of Marketing and Communications LA Consing Lopez, we've set out to prove to you that auctions aren't just for the 1%. Anyone with a penchant for collecting and an appreciative eye for valuable finds can bid at an auction. It doesn't have to be scary or alienating. Just think of it as a thrilling, more competitive type of shopping—one you can even do with your family, your friends, or all by yourself if that's how you prefer it.
ADVERTISEMENT - CONTINUE READING BELOW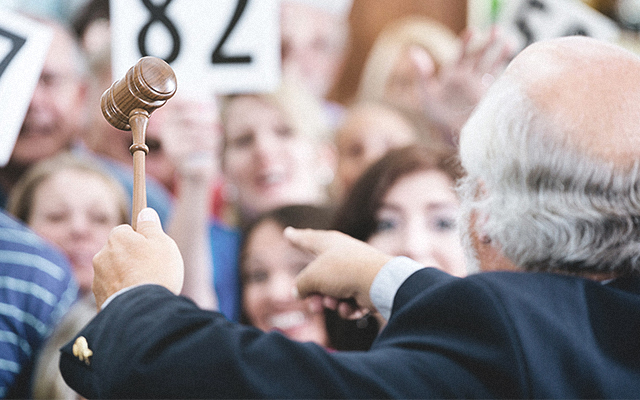 Below is the ultimate auction 101 guide for new blood, first-timers, or anyone who's just intrigued about the workings of an auction. Before you pick up that paddle, though, let's start with a few general terms and concepts to remember, as defined by LA.
Important Terms
Lot - "the technical term for an item(s) on offer."
CONTINUE READING BELOW
Recommended Videos
Low estimate - "the minimum value that the lot can be sold for."
High estimate - "suggested price or value that the house expects the piece to go for."
Live Bidding – "Come to the auction house in person, sign in, and get your paddle. This is what you raise up when you want to bid on something. Yes, just like the movies. The auction typically takes place right by the area that has everything hung and displayed, so come early and have another look around. There may be something you've missed that you really like."
Absentee bid – "If you can't come in person, one option is to leave your maximum bid with a representative of the auction house. Someone from the team will bid on your behalf up to your set amount. This is a good way of auctioning and staying within a budget."
Phone bid – "Perhaps the closest thing to live bidding, an auction house representative will call the customer on the phone during the auction and will guide you through the process in real time. The representative is your eyes and ears in the room, so he or she can tell you who else is bidding on the same piece and may even advise you on a strategy. A representative will usually call you before the auction begins and will give you a rough estimate of what time to expect another call for the lot you are interested in. Some auctions are broadcasted on FB live, so you can also tune in that way and bid with someone over the phone."
ADVERTISEMENT - CONTINUE READING BELOW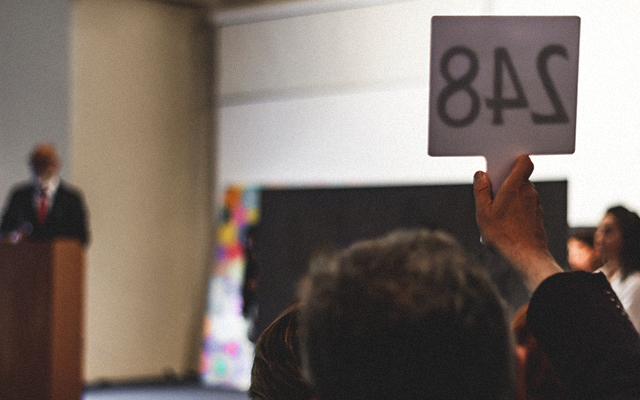 Now that we've got all the basic ideas pinned down, read up below as LA takes us on the newbie's guide to all things auctions.
Things to Remember
1. Auctions work just like shopping.
"One should approach auctions like any other shopping excursion. Go browse. View the lots on offer. You can come to the auction house and see the pieces in person, pick up a printed catalog (just request for a copy, it's complimentary), or alternatively, go through the entire catalogue online. But perhaps the best way to really take the whole auction experience, especially if you're a first timer is to go and browse in person. I mean, why not, who doesn't love window-shopping?"
ADVERTISEMENT - CONTINUE READING BELOW
2. It's not just for the wealthy. Anyone can participate in an auction.
"The notion of an auction, for most people, can be an intimidating one. Because of the way it's been portrayed on film: It is often seen as a pastime of the super-rich. While in many cases this is true, for some, auctions are more about the thrill of the find—that is, getting your hands on something truly special that resonates with you.
"If you're someone who likes discovery, shuns the typical shopping process, is bored with online retail, then an auction might be the way to spice up your retail habit."
3. Auctions are a good place to snag a valuable item at a lower price.
"An auction allows you to discover something unique. But from a pricing perspective, auctions are also a great way to get something you love at a steal. Everything starts off 'below' market value, meaning they can sky rocket or just as easily sell at a very friendly price. That's part of the excitement. Finding something and seeing who else wants it and who wants it enough. Think of it as vintage shopping, or going on a treasure hunt, but seated comfortably, on a Saturday afternoon."
ADVERTISEMENT - CONTINUE READING BELOW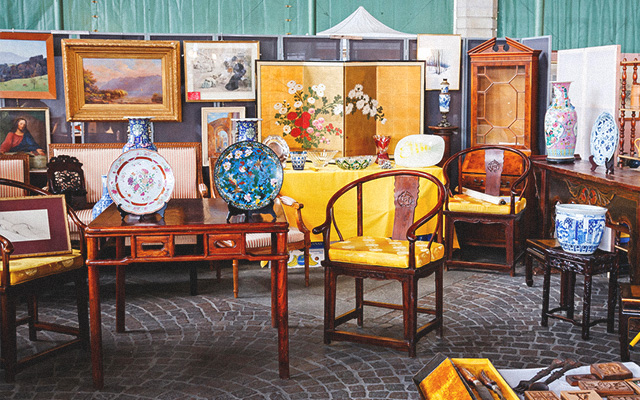 4. It would help to attend the preview of the lots before the actual auction.
"It is recommended that you come in person to see the pieces whether in the week before auction or even a few hours before the auction begins. This is because all lots are sold on 'as is,' meaning it would be wise to inspect the condition of the piece you're interested so that there are no surprises. We also recommend taking the time to ask about pieces you like, make the most of the specialists at the auction house. They can tell you more about something, give you valuable (or interesting) information, and answer basic questions about provenance, etc."
ADVERTISEMENT - CONTINUE READING BELOW
5. Figure out the kind of items that you're looking for beforehand.
"There are many ways to approach an auction. A serious collector would probably be on the lookout for particular pieces to add to a collection or specific artists. For someone getting started, or even just looking for something fun and exciting to do that's not in a mall, attending an auction is a fun, educational, and quite frankly, nice cultural alternative.
"You may approach auctioning, the way you would shop for gifts or shop for one's home. If you are looking to fill up some wall space or find a unique gift, an auction is a good place to explore. Look for something that resonates with you and your lifestyle. If you're decorating your apartment, for instance, you may be looking for unique antiques or something chic for your wall."
ADVERTISEMENT - CONTINUE READING BELOW
6. Determine how much you're willing to spend.
"It is important to set a budget, especially if this the first time to bid. You want it to be a completely leisurely activity, so come prepared, inasmuch as knowing what you are interested and how much you are willing to spend on each item."
7. You'll need to prepare money to deposit at the start.
"Our previews run a week before an auction date, which is usually at 2 p.m. on a Saturday. The first step is registering and paying an initial deposit of P10,000 by credit card hold or cash. Don't let this hold you back, this amount is put directly towards your purchase, or, alternatively, returned immediately at the end of the auction if you didn't find or win anything."
8. A lot's price is set by specialists and experts.
"Auction pieces are acquired via consignment. Oftentimes pieces are sent to the auction house by collectors looking to do some rotation in their collections. Other times you have people just looking to unload pieces they've inherited or no longer suit their lifestyle. Prices are determined by in house specialists and consulting experts in the different categories. This is determined based on demand, rarity, previous selling price, among other things.
ADVERTISEMENT - CONTINUE READING BELOW
"One of the draws of coming to an auction is seeing something that has been long out of public view. Many pieces are from private collections, which means that some of these lots, once resold, won't be seen again in the market for quite some time."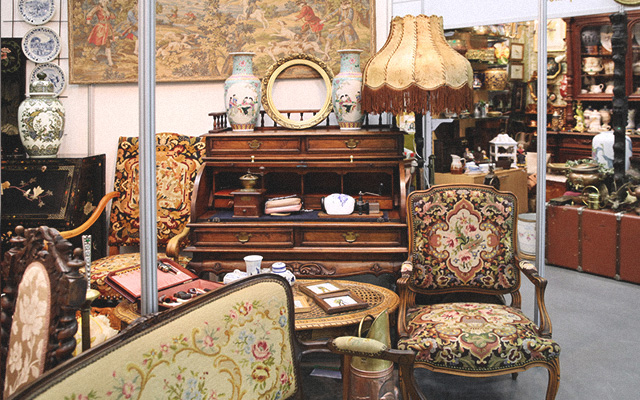 ADVERTISEMENT - CONTINUE READING BELOW
9. When bidding, make sure the auctioneer can easily notice you.
"Enjoy the process. Don't feel intimidated by the bidding process. Feel free to come and ask how to go about things, especially if it's your first time. Auction house representatives are more than happy to guide you through the process. When the lot you are interested in comes up, take your cue from the auctioneer. There is no need to look around, the auctioneer on the podium is there to read and scan the room for you. Raise your paddle high enough for him to see. Eye contact is important. You are in dialogue with the auctioneer and he is there to help you navigate through the process."
10. There's no reason to get intimidated by other bidders.
"Overall, the live auction process is a lot of fun. It's interesting to see what people are interested in and how much they're willing to pay for it. There's definitely a rush of adrenaline when you're fighting for something you want or, on the flip side, you realize that you're the only one who wants a piece and you win it without any competition. Don't be afraid if someone bids against you, you never know how seriously or casually the person wants it. Sometimes just one bid more from you might be enough to win it."
ADVERTISEMENT - CONTINUE READING BELOW
11. A small VAT will be added to your winning bid.
"If you successfully bid on an item, there is a buyer's premium over and above the hammered price. What this is the small percentage added to your winning bid that covers the auction house's commission and VAT, completely standard globally."
ADVERTISEMENT - CONTINUE READING BELOW
12. It's an overall thrilling experience.
"It's the thrill of the find that keeps people coming back for more. It's the experience of live bidding. It is scoring a find, the first winning bid, or even finally getting your hands on something you've long been on the lookout for, that keeps people coming back for more."
Related Stories from Preview.ph
Hey, Preview readers! Follow us on Facebook, Instagram, YouTube, Tiktok, and Twitter to stay up to speed on all things trendy and creative. We'll curate the most stylish feed for you!