No one saw Beatrice Luigi Gomez coming. Emerging as a dark horse in this year's Miss Universe Philippines competition, her victories in the Introduction, Casting Video, and Interview challenges prove she's making a strong case for the crown. The 26-year-old beauty queen has been a beacon for many Cebuanos since her reign began in January 2020, yet she bravely symbolizes more than just the Queen City of the South.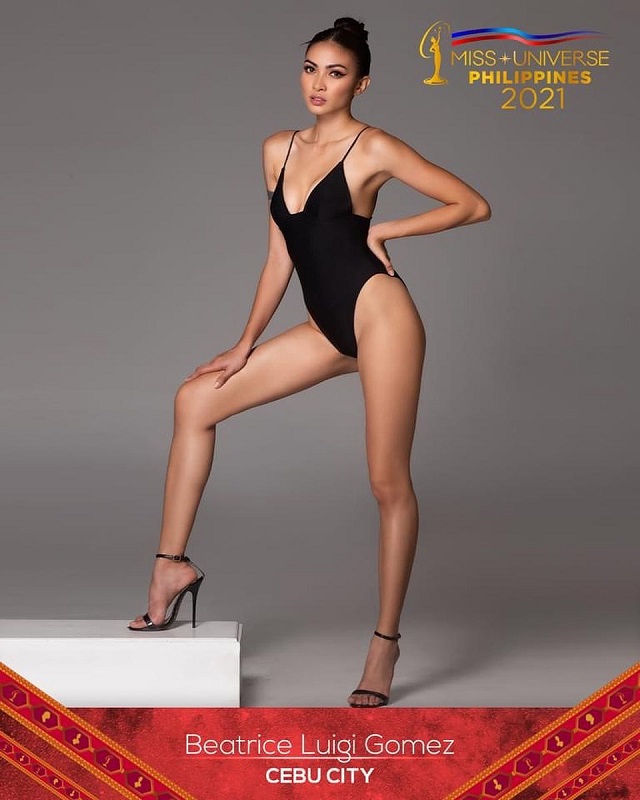 Simply referred to as Bea, she was asked a very simple but earnest question during a segment in the Binibining Cebu 2020 pageant: What makes her beautiful? Taking little to no time to ruminate, she declared, "I guess what makes me beautiful is my bravery, and being true to myself. To tell you guys honestly, I have a girlfriend, I have tattoos, and I'm very proud of my imperfections, and I guess that is what makes me beautiful!"
To openly proclaim such truths—ones that aren't traditionally associated with beauty queens—solidified her position as a candidate to watch. She was met with resounding applause and the uproar only continued until the Bb. Cebu 2020 crown was perched on her head at the end of the night.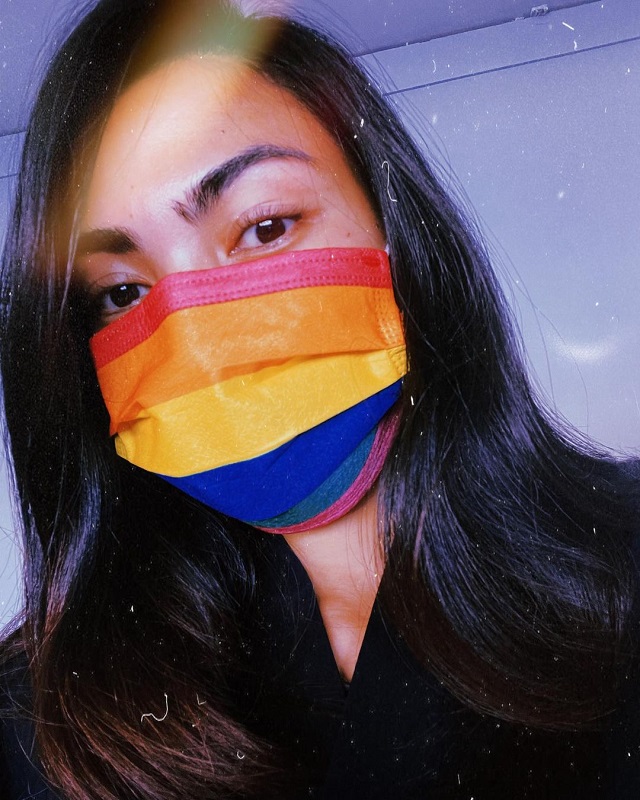 ADVERTISEMENT - CONTINUE READING BELOW
Since then, she has been itching to bring herself and everything she fights for to the national stage. As she finally enters this year's bout, aware of the conversations she's initiated, she assures onlookers she's not going to start hiding anything anytime soon. In this exclusive interview with Preview, the morena candidly opens up about her unconventional pageant journey. Bea Gomez is here, queer, and not going anywhere.
Bold and Beautiful from Day One
The Miss Universe PH hopeful is surprisingly relatively new to the pageant scene. Getting her start as a model in 2014, Bea has only participated in one other pageant before going for the gold in Binibining Cebu 2020. "I took a long break in 2015 because I had a full-time job," Bea explains. "Nung bumalik ako sa scene, dumiretso ako sumali ng pageant (Binibining Cebu 2020), which [was] not my forte, but I tried it anyway… And yun, nanalo ako!" she enthusiastically recalls.
The rookie was more than excited to be back in the game, and as fate would have it, her comeback would also be her biggest break to date. Through it all, her girlfriend, DJ Kate Jagdon, was there to have her back. When Bea was too lutang to recall the events of her coronation, Kate reminded her of the moment when none other than Miss Universe 2018 Catriona Gray handed her the winner's bouquet.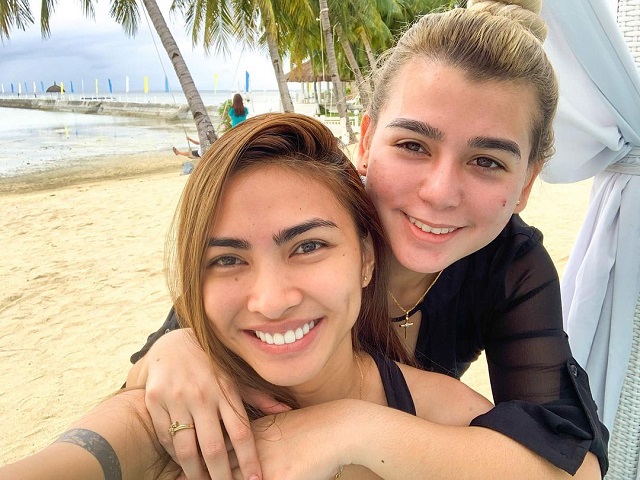 ADVERTISEMENT - CONTINUE READING BELOW
A mixed bag of phone notifications greeted Bea the morning after her coronation. Alongside messages of adoration for her performance and boldness during the contest were accounts of people discrediting her feat due to her sexuality. Bea notes this did not come off as much of a surprise to her, recognizing the country is predominantly a Catholic one, with many subscribing to conventionally conservative beliefs.
The Cebuana chose to take the high road and to proceed with as much empathy as she could. She says that she "[tried] to understand where they [were] coming from, and when [she had] the opportunity to educate people, then [she did so] peacefully." Bea knows that being a openly queer beauty queen is in itself an underrepresented character in society, which is why she maximizes her platform in order to reach out and educate.
Taking Up Space, as Every Woman Should
"You don't have to argue [with] all of these people because they are not like us, they won't be able to understand where we are coming from," she expresses. The proud gay woman believes that as difficult as it may be, her fellow members of the LGBTQIA+ community have a duty to enlighten those who need to be enlightened. "When you have the chance to explain to them peacefully why they should understand what we are going through, [you should take it] because there are [other] people who are affected by [this discrimination and prejudice]. It's not just me, but the people I represent as well."
ADVERTISEMENT - CONTINUE READING BELOW
Bea is no stranger to the argument that queer individuals should be barred from participating in beauty pageants. To this, she responds, "[People should] be very open [in] allowing the LGBTQIA+ to represent themselves in whatever platform there is because we are not a threat, we're just there to celebrate and represent who we are." Bea cites that huge influential platforms such as beauty pageants should be attainable by anyone, regardless of whatever may differentiate them. In essence, being queer does not equate to having any advantages on these platforms.
ADVERTISEMENT - CONTINUE READING BELOW
There is an emphasis she puts on the fact that, after years of being subject to blatant discrimination, women in particular should be invited into such avenues in order to voice themselves out. Being a fitness junkie and former volleyball varsity herself, the success of fellow women Hidilyn Diaz and Nesthy Petecio at the recent Summer Olympics was something that hit close to home for Bea. "[It's] really empowering that we are slowly embracing the power of women, that we are slowly taking our space, [and] that the world is changing positively for us." It goes without saying that Bea actively participated in the #AbanteBabae movement as soon as it broke.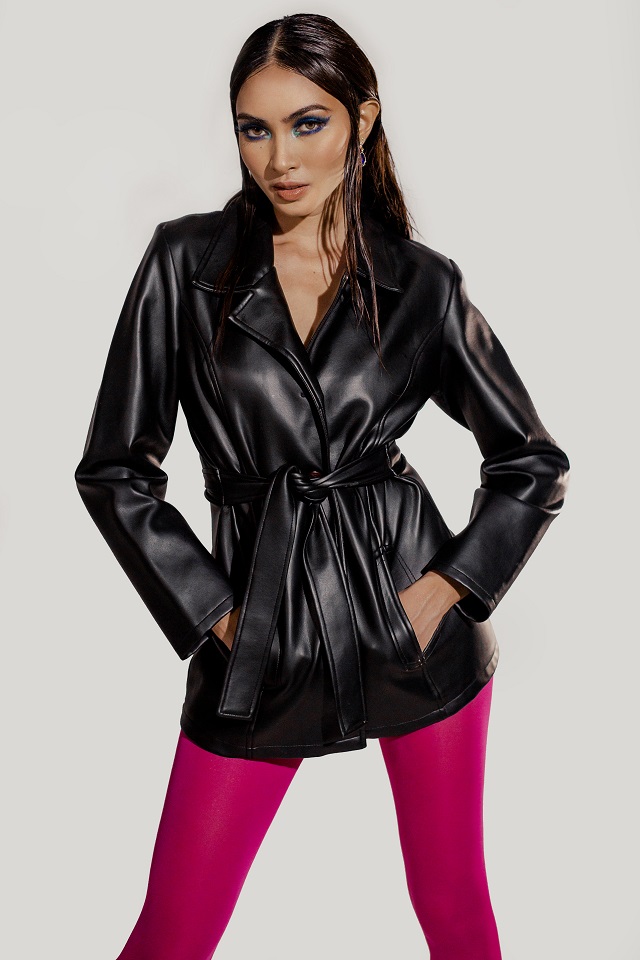 ADVERTISEMENT - CONTINUE READING BELOW
Starting a Movement
In the age of social media where queer issues are more openly discussed, Bea reminds everyone that the community is not fighting for any special treatment. When it all boils down to it, the she believes the LGBTQIA+ movement has the simplest goal of upholding the most basic of human rights for everyone, regardless of how they identify or express themselves. Bea speaks with an inflection that looks after the youth who will be reaping the rewards of whatever movement takes place today.
As a champion for youth empowerment, Bea looks out for any child who may be in bleak circumstances, and hopes to empower them enough to become the role models they once needed. This is what prompted her to establish BEyouthfulPH, her community project where she reaches out to children who are in conflict with the law, hoping to inspire them to be responsible, law-abiding citizens in the future.
ADVERTISEMENT - CONTINUE READING BELOW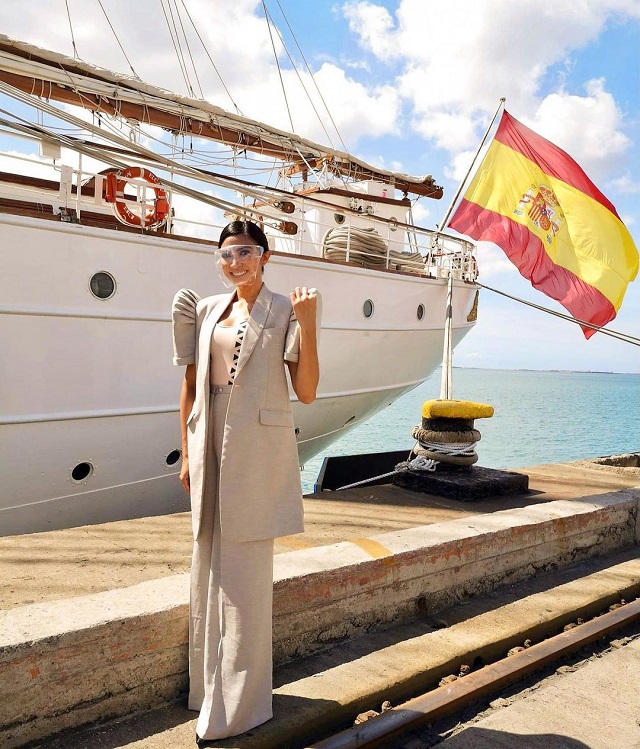 "[The] youth [needs] support because while we are fighting for our rights, there are also people who are attacking us. We need people to be our allies to protect us." Bea highlights that the LGBTQIA+ movement will not come into fruition without the help of those who are in the position to help—gay or straight. She dreams of a day when any young girl who is struggling to discover their sexuality is able to celebrate who they genuinely are, with safe spaces ready to welcome them when needed.
ADVERTISEMENT - CONTINUE READING BELOW
"As beauty queens, our number one job is to be [ambassadors] of the things that we believe in," Bea tells Preview. "As a representative of the LGBTQIA+ community, the goal here is for people to see us, to notice us, and [to] know that we have a lot to offer to our communities. At the end of the day, I just want everyone [to be] accepting of who we are and what we can do."
At her barest, Bea Gomez gets things done headstrong and heart first. For her, it's not enough to just be an inspiring beauty queen. "I like to claim that I am more [than] well-rounded," she asserts, "I do not just limit myself to breaking barriers, I go beyond them."
Related Stories from Preview.ph



Hey, Preview readers! Follow us on Facebook, Instagram, YouTube, Tiktok, and Twitter to stay up to speed on all things trendy and creative. We'll curate the most stylish feed for you!