If you're a summer-lovin' couple who's ready to say your "I dos" by the ocean, then you have to take notes from these newlyweds' sun-kissed beach wedding.
Melbourne-based couple Bea Velante and Sarah Doughty-Velante always knew they were getting married. In fact, they were so set on a life lived beside each other, they skipped the formal proposal altogether. All they needed was a conversation and two rings, and off they went to plan the big hitch, roughly 10 months even before Australia passed its same-sex marriage laws back in December 2017. "Nothing was going to stop us," Bea tells Preview. "There were no grand gestures but, in our opinion, there is nothing more romantic than genuinely just wanting to get married to each other—no questions asked or theatrics required!"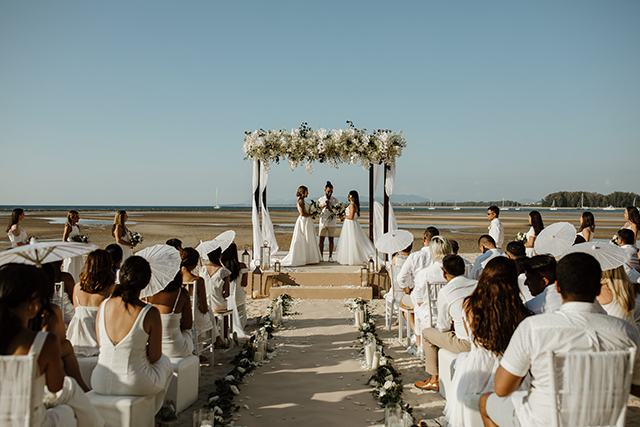 ADVERTISEMENT - CONTINUE READING BELOW
Fast forward to 2019 (the exact year they had previously agreed upon), the two finally flew to Thailand—along with their closest friends and family—where they tied the knot on a scenic beach in The Marriot Resort at Nai Yang, Phuket. They were beautifully surrounded by white florals, blooming greenery, and bronze-toned decor. Suffice to say, the day was nothing short of golden. It was simply a feast of love between two people, one commitment, and 70 guests all unconventionally clad in white.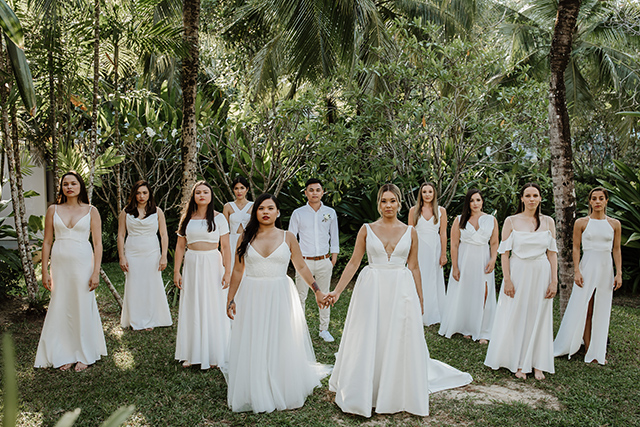 CONTINUE READING BELOW
Recommended Videos
"Always be fearless with your love and if anyone ever questions you or judges you, ask why it affects them because we can guarantee they won't be able to give you a good answer."
Find out more about this beach wedding as Bea tells us about their preparations, their stunning gowns, and the advice they would give to LGBT couples still barred from their right to marry.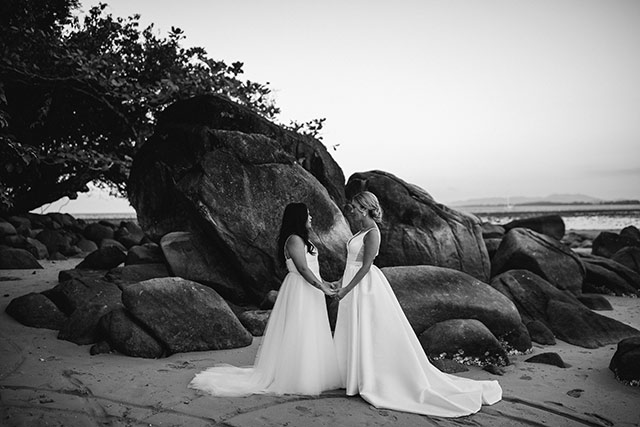 ADVERTISEMENT - CONTINUE READING BELOW
First of all congratulations on your wedding! How's married life been so far?
"Married life is surreal! We've lived together for three years before getting married so we didn't think we would feel different after the wedding, but the wedding day itself really puts the legitimacy of marriage and commitment at the forefront of your mind. During the ceremony, our celebrant (who was a good friend of ours) personalized every aspect of our ceremony and took our family and friends on our journey. Hearing it aloud in front of our family and friends, really solidified why we were getting married and what marriage means to us. It has brought us so much closer and we are clingier than ever. Two days after the wedding, Sarah had to fly out of the country for work. We couldn't stand the thought of being apart, so I flew to her for the weekend.
ADVERTISEMENT - CONTINUE READING BELOW
"It has also been a time of reflection. Now that the wedding is over, we are able to focus on other aspects of our lives like what the next chapter is going to look like—are we going to quit our day jobs and travel the world, are we going to move back to Manila and spend time with family, are we going to establish a home in Melbourne and start having kids—the world is our oyster and it's a liberating feeling!"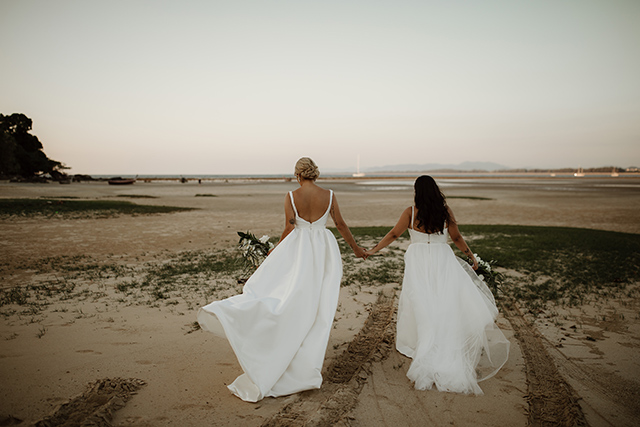 ADVERTISEMENT - CONTINUE READING BELOW
Did you opt for a themed wedding?
"We got married at The Marriott Resort and Spa, Nai Yang, Phuket, Thailand and both the ceremony and reception were on the beach. From the very beginning, we knew we wanted to get married by the beach and fell in love with Phuket on a trip we made, right after our engagement.
"On that same trip, we met our wedding planner, Ilaire, who helped Sarah start designing our dream wedding and helped us choose our location. We knew we wanted something elegant and chic, but with so many themes out there, we needed help. Ilaire helped us narrow down options, gave us some inspo and we agreed on our white floral, greenery, and bronze-toned wedding. We had all our guests in white to keep our photos looking fresh and clean! Without our fairy godmother Ilaire, we would've been real bridezillas! She made everything so perfect for us."
ADVERTISEMENT - CONTINUE READING BELOW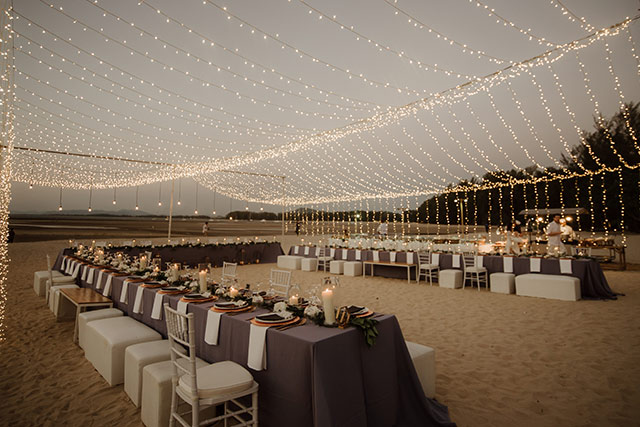 Tell us about your dream wedding. Was it like the wedding you had down to a T or did some details change along the way?
"Our dream wedding was really more about our guests than us. Given we have lived across Australia and Manila, our dream wedding was one where everyone had fun, where strangers left being friends, a relaxed vibe and skipping the boring formalities of the ceremony. Which we are very proud to say, we nailed!
ADVERTISEMENT - CONTINUE READING BELOW
"In terms of aesthetics, we believe those things need to be somewhat fluid. It's very easy for the type of flower/s you want to be unavailable in the location where you're getting married and with so many different styles coming in and out of fashion, it's also very easy for you to change your mind on what you want!"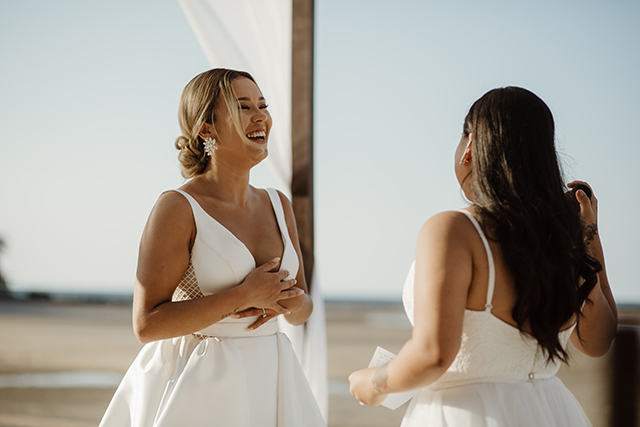 ADVERTISEMENT - CONTINUE READING BELOW
"We initially had a different resort in mind for our wedding and early on in our planning process, our wedding planner suggested The Marriott. We were quite hesitant but after making a visit to resort and staying there, we booked them and paid the deposit immediately. Now that we're post-wedding, I can't imagine choosing any other place. Everything was perfect.
"Be open to all the changes and don't let changes be negative! Some of them are for the best."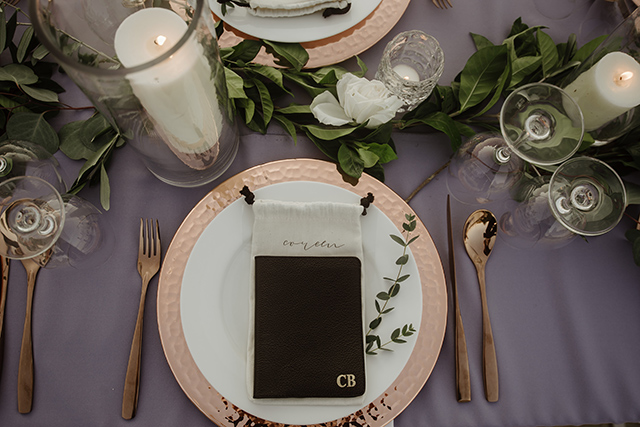 ADVERTISEMENT - CONTINUE READING BELOW
What were your preparations like leading up to the big day?
"We planned the wedding with Ilaire for almost two years so we were quite organized and had a lot of time to make the right decisions for us and our wedding. Sarah and Ilaire would message each other frequently with any little thoughts or ideas that they had and Sarah had a wedding spreadsheet, complete with formulas to adjust expenses per head. My job was just to keep Sarah calm and to manage our finances.
"We also made time to visit Phuket for meetings with Ilaire, food tasting, and to meet our photography/videography team. We wanted to make sure our guests, who had all flown internationally to be with us, had a perfectly curated experience so all our decisions were based on a mixture of our dream guest experience."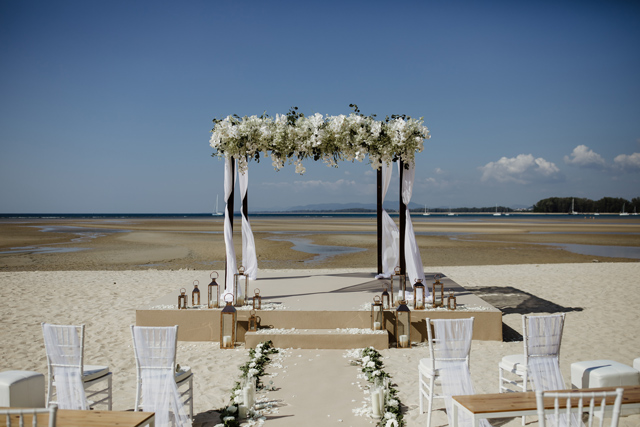 ADVERTISEMENT - CONTINUE READING BELOW
Did you encounter any difficulties along the way?
"Sarah and I financed the entire wedding on our own, which was definitely a challenge as we had to sacrifice the 'finer things in life' that we usually would be able to indulge in. Our salary would be allocated to the cent for an entire year so we spent a lot of time at home. Aside from that and small changes to aesthetic, there were no big difficulties along the way. If I'm honest, if there was anything that went wrong before or on the night of the wedding, I don't think we would've known about it because Ilaire would've taken care of it immediately."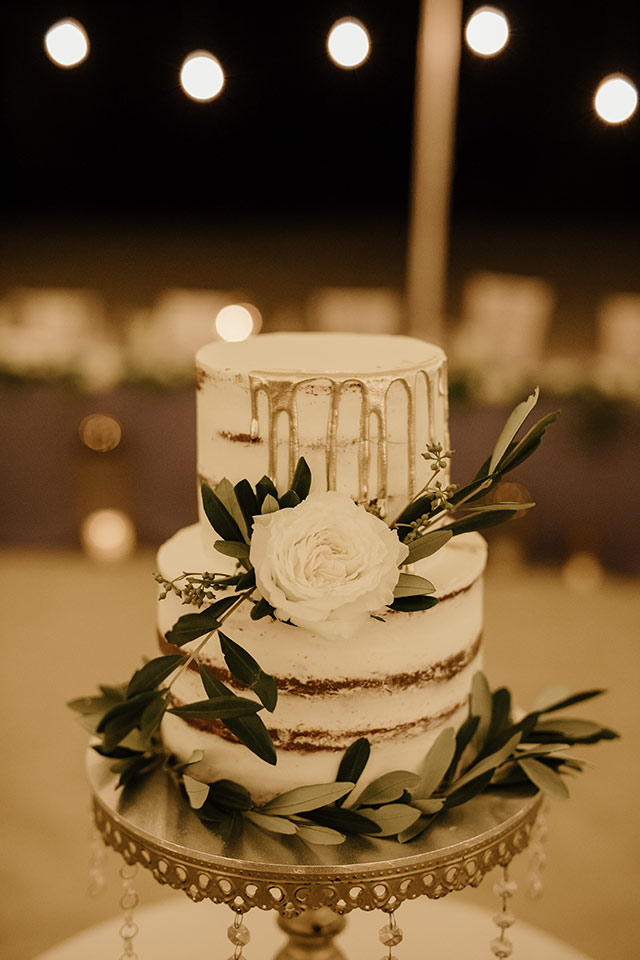 ADVERTISEMENT - CONTINUE READING BELOW
You both looked beautiful, by the way! Can you describe your gowns? Who designed them and how did you know that it was the perfect gown for each of you?
"Thank you! Our dresses were designed by Australian Bridal designer, Karen Willis Holmes.
"Sarah's dress was a combination of two dresses by KWH. Sarah wore the Shelly bodice with lattice design side panels and the Camille skirt with a high side split. I wore the Maisie dress by KWH, which had an elegant lace bodice and full tulle skirt, perfect for our beach backdrop!
"For me, I knew it was the one as soon as I put it on. I tried on other beautiful dresses and there was always contemplation involved—no matter how good it looked, there was always a 'but.' When I tried my dress on for the first time, I knew it was the one because it just automatically became a part of me. It was the only dress that made me smile from ear to ear and I felt completely myself.
ADVERTISEMENT - CONTINUE READING BELOW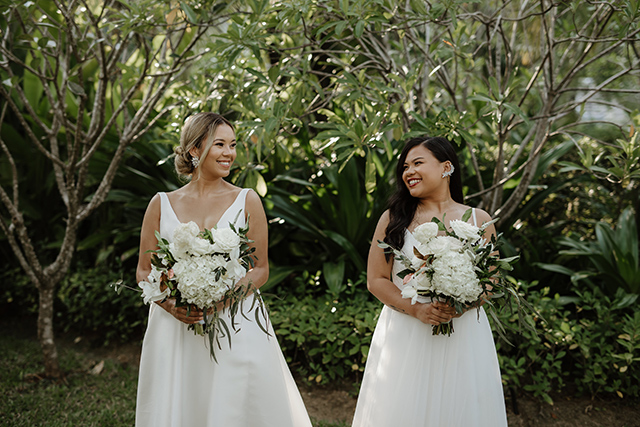 "It's a bit harder for Sarah to describe exactly what it was about her dress but she thinks it comes down to how good you feel in it. Whether that be the bodice being secure enough to 'hold you in,' or being comfortably loose and flowy, you just know which one 'the one' is as soon as you put it on. Just be patient with the journey!
ADVERTISEMENT - CONTINUE READING BELOW
"The advice we give our future bride friends is to try on as many dresses they can to know for sure what they like and what they don't like. There were dress styles we thought we would love that we actually hated and some that we loved so much that we thought we would hate! You just never know with dresses, it's a different process to everyday shopping. Enjoy the ride and the free champagne!"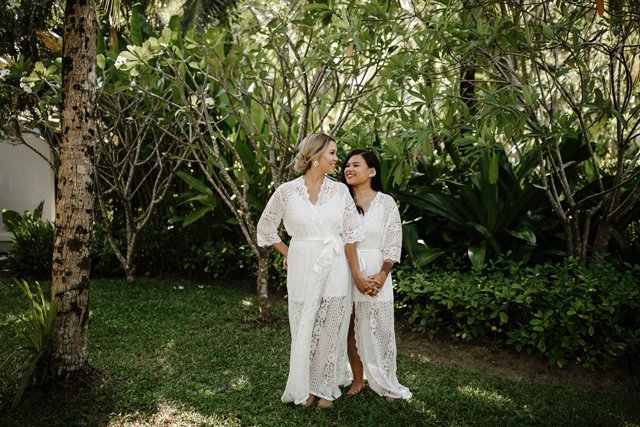 ADVERTISEMENT - CONTINUE READING BELOW
What's your advice to LGBT couples who want to get married, but live in a place where marriage equality isn't possible yet?
"Marriage is simply a solemn commitment between two people who vow to spend the rest of their lives with each other throughout anything that life throws at them. You don't need the law, or the church, or the approval of anyone to make that commitment to the person you love. We actually got engaged and started planning the wedding before same-sex marriage was legalized in Australia. Legal or not, our commitment to each other would still have been the same.
"Always be fearless with your love and if anyone ever questions you or judges you, ask why it affects them because we can guarantee they won't be able to give you a good answer. And if they can't give you a good answer, then don't let their judgement affect you!"
ADVERTISEMENT - CONTINUE READING BELOW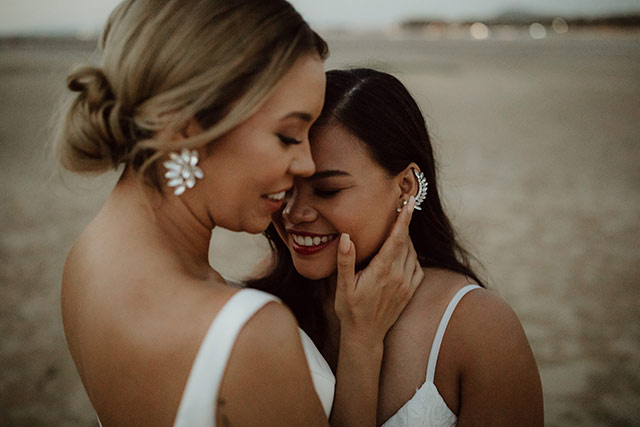 In your opinion, what makes the perfect wedding?
"I think a perfect wedding is when you can completely let go of all the stress, all the drama, and no matter what goes wrong everyone is just so happy to celebrate the union of two people. At the end of the day, that is really what it is all about."
ADVERTISEMENT - CONTINUE READING BELOW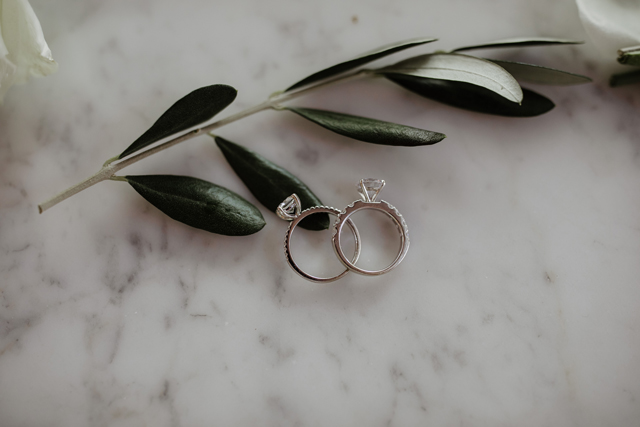 Last question! What's your favorite aspect about your wedding?
"Everyone was able to use the week of our wedding for a holiday and all of our closest friends will now cherish memories together even if they come from different parts of the world. The synergy between our 70 guests at the wedding was perfect. They made the wedding everything it was!"
ADVERTISEMENT - CONTINUE READING BELOW
Related Stories from Preview.ph
Hey, Preview readers! Follow us on Facebook, Instagram, YouTube, Tiktok, and Twitter to stay up to speed on all things trendy and creative. We'll curate the most stylish feed for you!