Trust Isabelle Daza, Martine Cajucom, and Iza Calzado to set the trend on the hottest bachelorette and wedding destination now. Bali, Indonesia is known for its pristine beaches, breathtaking views, great food, secluded villas, and lively nightlife—and if you're a bride-to-be, it's the perfect place to organize a pre-wedding retreat with your best girls! Convinced? Here are 10 luxurious and double tap-worthy villas for you to consider for your pre-wedding party!
1. Jeda Villa
Jeda Villa offers a spacious nook with the sea, mountain, and volcano in sight. It has a private pool, terraces, and traditional gazebos where you can hang out or spend quality time together.
Price per night: P10,099++
Book via Airbnb or their website.
2. Hidden Hills Villas
Belle took her #bellechorette crew to this two-storey grand residence complete with five uniquely designed bedrooms, each with en-suite bathrooms and walk-in closets. And did you know it also has a private movie theater, personal office, two living rooms, a fully equipped kitchen, gym, and a courtyard?! What more could you ask for?
Price per night: Starts at P15,788++
Book via their website.
3. Dharma Gumi Villa Seminyak
There's a reason why Martine extended her stay in Bali for this villa. It's spacious, boasts of great architecture, and of course, stylishly decorated. Gather your wedding party here and you'll for sure never run out of OOTD spots!
Price per night: P26,256++
Book via Airbnb.
4. Beachfront Villa
Need easy access to the beach? This five-bedroom grand villa is the answer. Let the waves lull you to sleep and invigorate you with an afternoon of surfing with friends.
ADVERTISEMENT - CONTINUE READING BELOW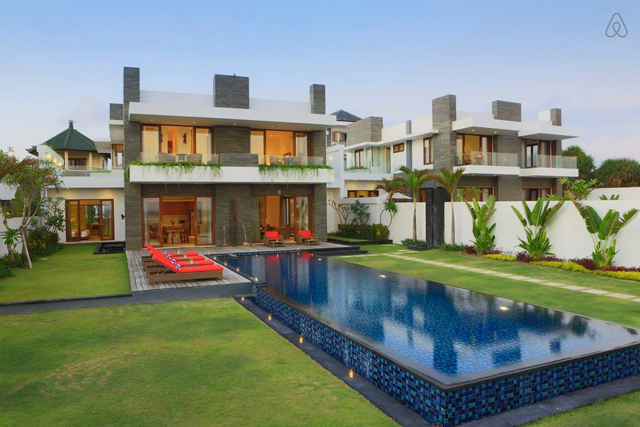 Price per night: P26,328++
Book via Airbnb.
5. Stranded Villas
Stranded Villas is the epitome of what Bali is about, as seen in its unique design and the absolute comfort it offers. During your stay here, you'll be able to reconnect with your friends and at the same time with Mother Nature; you'll experience a relaxing time surrounded by the lush jungle and the famous rice terraces.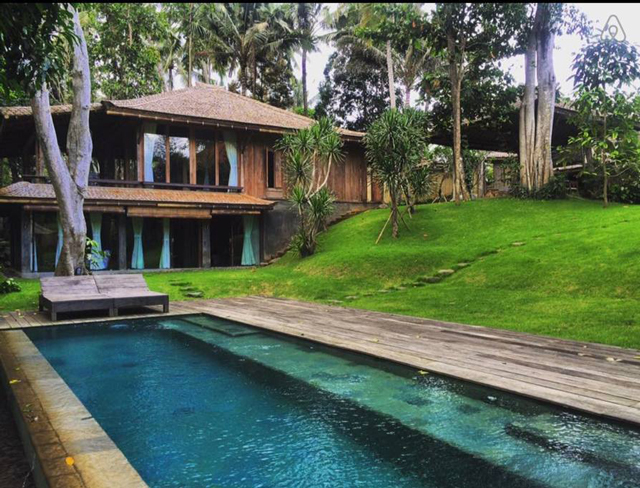 Price per night: P18,901++
Book via Airbnb.
6. Villa Seriska
Villa Seriska offers luxury in paradise. Enjoy your private pool time with friends, personal chef service, and personalized tour service and spa treatments.
Price per night: P21,243++
Book via Airbnb.
7. River Sakti Villa
River Sakti boasts of a six-bedroom villa located only five minutes away from the northern Ubud Center (only a 25-minute walk). It's perfect for an intimate retreat with 12 people or a party of 30. Party-planning never looked this easy, especially with a personal butler on standby to do everything for you.
ADVERTISEMENT - CONTINUE READING BELOW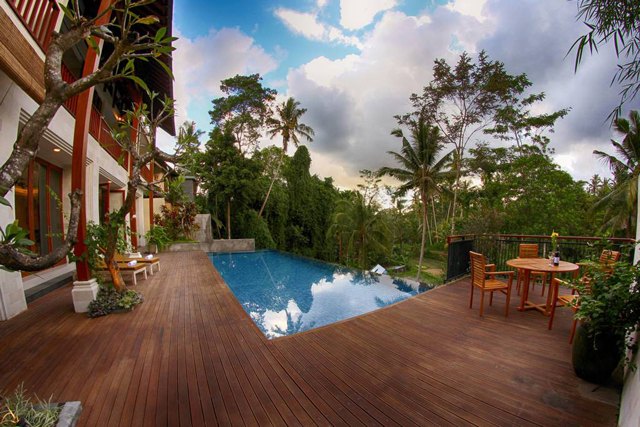 Price per night: P37,353++
Book via Airbnb.
8. Noku Beach House
Iza Calzado treated her bridesmaids with ultimate luxury during their stay at NoKu Beach House. The place is reminiscent of the mythical Shangri-La in James Hilton's Lost Horizon located beachfront and complete with a wine room, bar, and maître'd station by the dining room.
Price per night: Starts at P138,515++
Book via their website.
9. Villa Naga Putih
Naga Putih is a stunning new architecturally designed residence that provides all aspects of modern living and facilities. Who says you have to feel away from home when on a bachelorette getaway, right?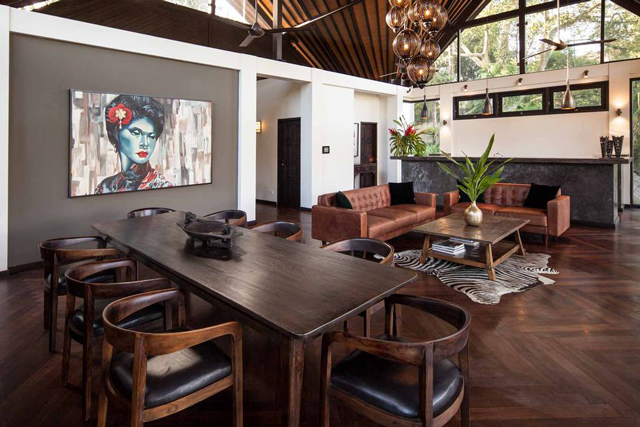 Price per night: P28,634++
Book via Airbnb.
10. Villa Tirta Cintanya
Villa Tirta Cintanya is perfect for a gathering with friends or family where you can both entertain and still have a place to practice your yoga and meditation. It's the perfect place for a retreat before all the wedding frenzy.
ADVERTISEMENT - CONTINUE READING BELOW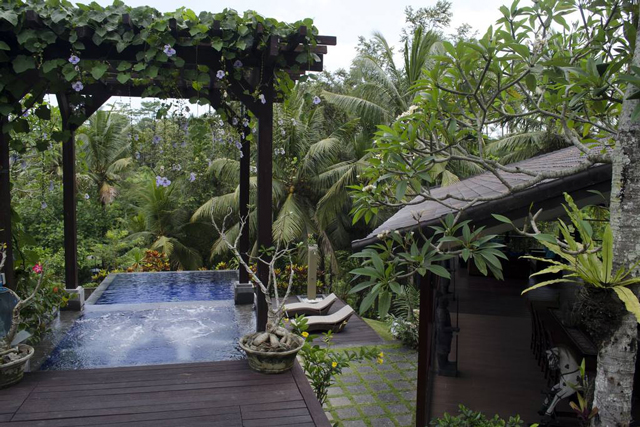 Price per night: P20,991++
Book via Airbnb.