"A dream come true." It's a phrase we'd all want to relate to at one point in our lives. For 26-year-old content creator Ayn Bernos, it's how she would wholeheartedly describe where she is now.
As part of Miss Universe Philippines' Top 50 candidates, Ayn remains to be a contender worth following. Even if you're not a big fan of pageants, you've probably already even seen her on YouTube and Tiktok, using her platforms to provide a learning environment for go-getters who are all about empowerment and representation just like her. But for someone who's incredibly active on social media (even posting weekly life updates on Instagram!), there's still a lot behind her gorgeous smile and wall of sticky notes.
In an exclusive interview with

Preview

, Ayn talks about her Miss Universe PH pagean

t journey so far and proves why she's as worthy of the crown:
The beginnings of her interest in the pageantry world
"I've been a beauty pageant fan for as long as I can remember," she tells Preview. "I remember as a kid I would watch [pageants] and stay up late!" Ayn even recalled the times when she used to walk around their house in heels pretending that she was a beauty queen. "Now that I can actually do it in real life, why not?"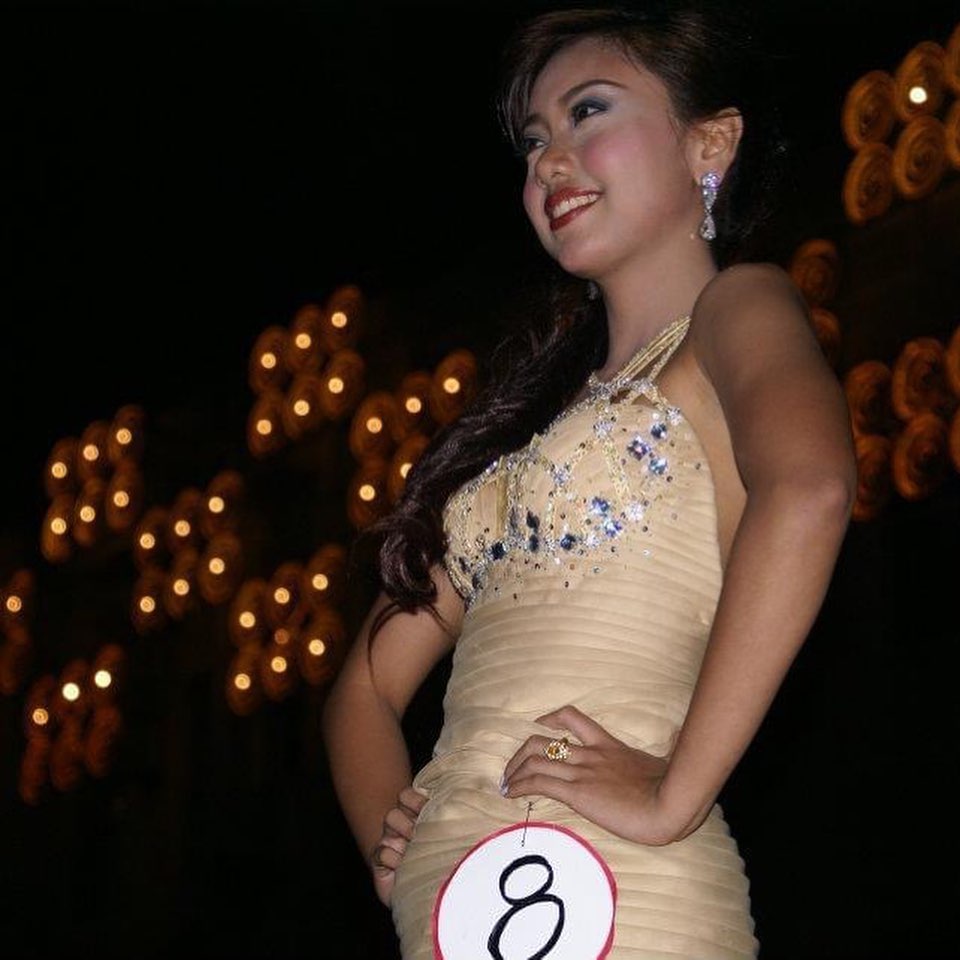 If you've been following her story for quite some time, you'd know that as a 5'3 Filipina, the height requirement was one of the few factors that hindered her from joining this prestigious pageant before. But aside from it being ruled out this year, she also shared how her age and earnest mindset gave her that extra push to participate now.
"I'm not getting any younger! I have very limited time to fulfill this dream. But the thing is, with me, when I see an opportunity and I know it's right there in front of me, I don't really like to think twice because we can only do so much in this lifetime," she explains.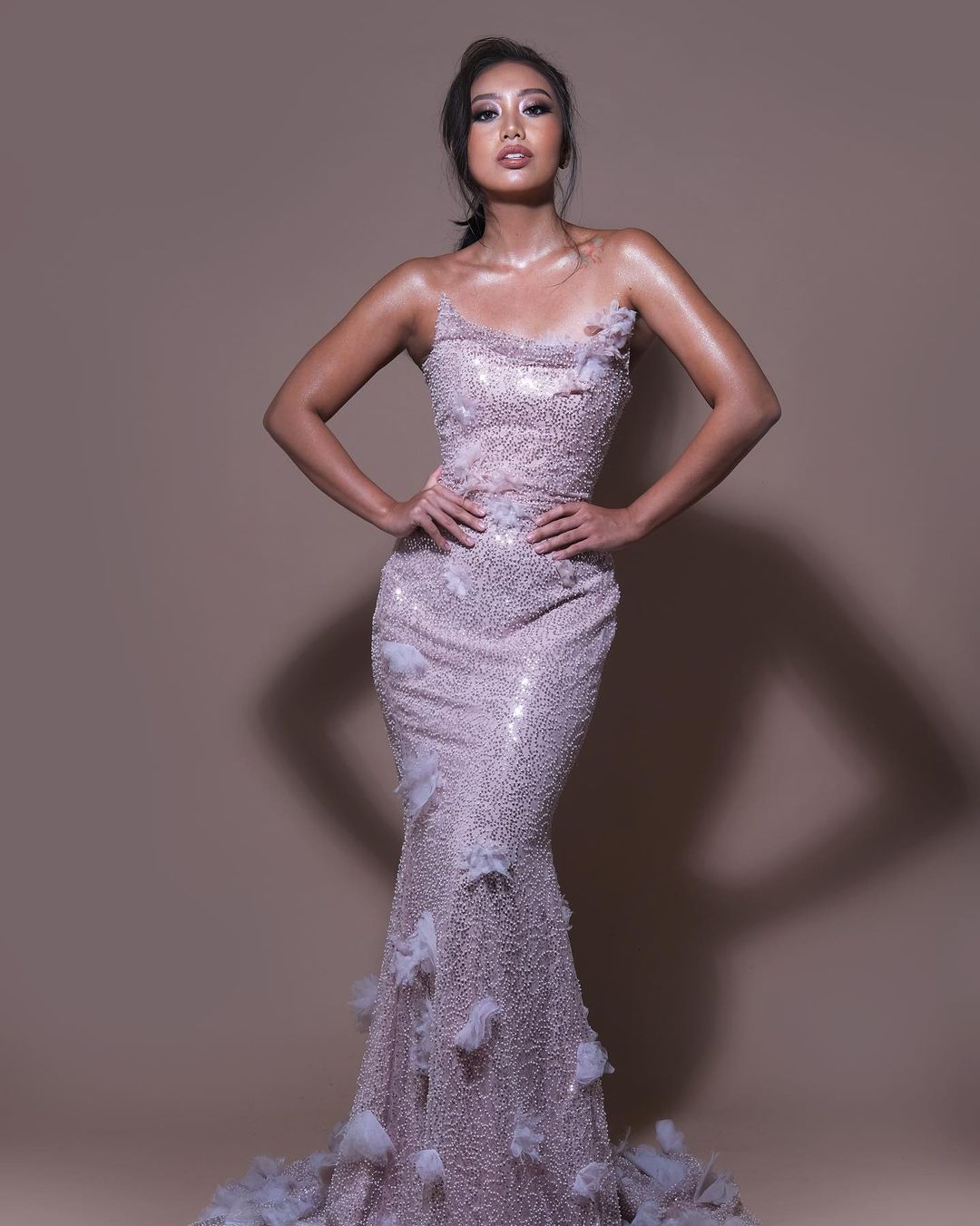 When asked about the beauty queens she looks up to the most, she mentioned Miriam Quiambao, Binibining Pilipinas 1999, who she described as someone she viewed as "the epitome of a beauty queen" growing up. She also shares how she admires our iconic Miss Universe queens Pia Wurtzbach and Catriona Gray's fighting spirit. On top of these inspiring women, she mentions Maria Thattil, Miss Universe Australia 2020, who stands at the same height as her. "She's very vocal, so well-spoken, and I think she just kind of represents the kind of beauty queen that I want to be as well."
Her edge as a content creator joining Miss Universe Philippines
Ayn admits that pageantry is a different ball game compared to her social media niche, but that doesn't mean you can't utilize what you learn from one experience to another. She tells Preview that the things she has learned throughout her years as a digital content creator has definitely equipped her with the right expertise that advances her with her Miss Universe PH journey such as her communication skills.
"I tell stories for a living," she says. "It [being a content creator] has helped me solidify my message and I think I understand why I'm here a little better now—more than I did, probably, if I joined in 2015. Without the experience of a content creator, I don't think I would be as confident, and I don't think I would be as certain with my communication skills."
Gratefully, the 26-year-old shared how Kagandahang Flores welcomed her upon reaching the pageant's Top 100. Together with international pageant director Rodin Flores, she has devoted a lot of her time preparing mentally and physically with a lot of pasarela training.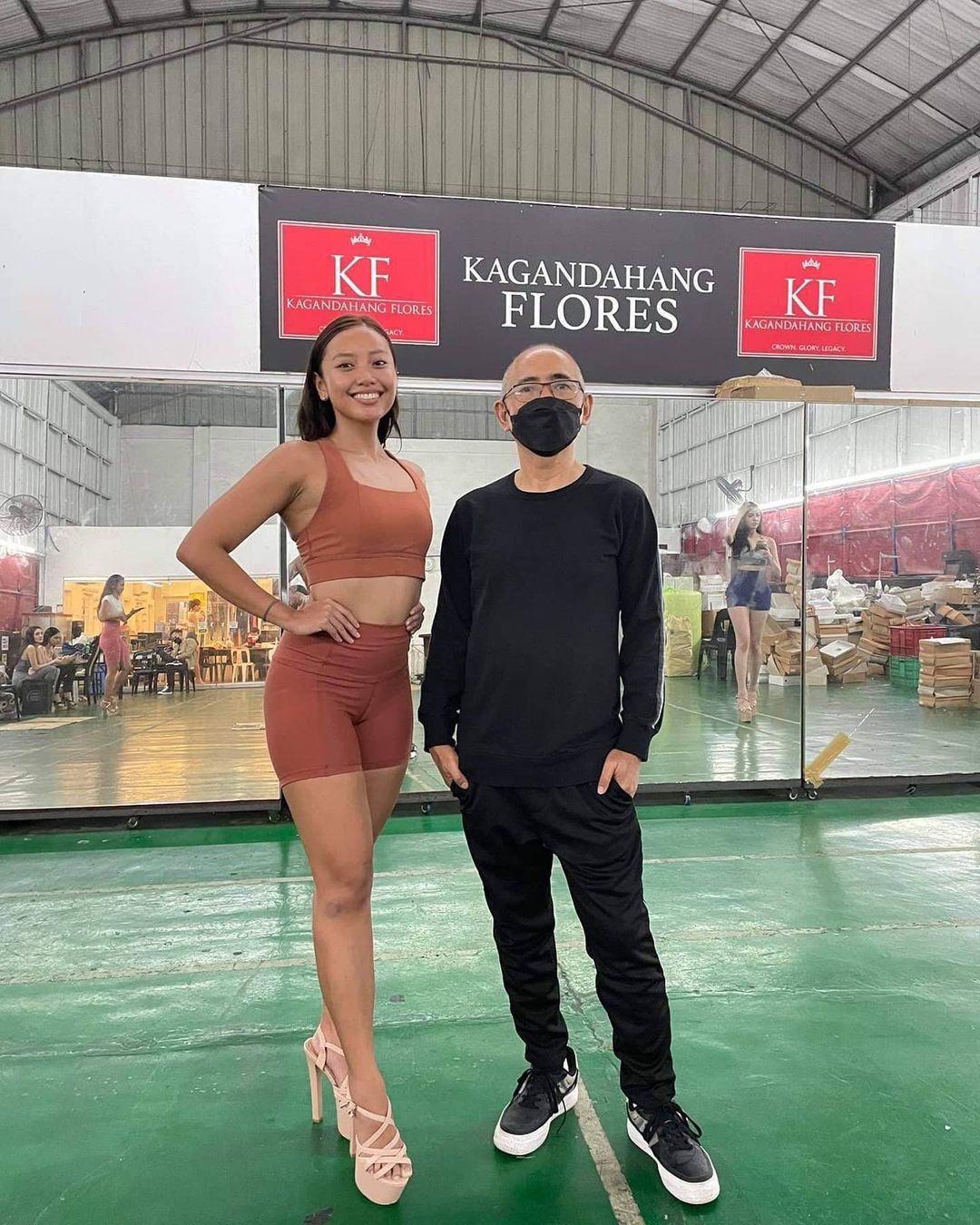 As per the challenges, Ayn opens up about how the most challenging part of her journey so far is doing something new so publicly. "As a newbie, it's quite difficult because I hear opinions about my face, my walk, and my body every single day. It's a lot of work to overcome that."
Though of course, there's no stopping this empowering Filipina from fulfilling this promise to her younger self and a lot of other girls. Taking all the new experience one step at a time, she said, "I could only come out of this stronger. There's no other option for me."
Where her confidence truly comes from
There's no doubt that this beauty queen is a woman of confidence. Having started her own clothing line Morena the Label a few years back to empower fellow Filipinas, one could say that her purpose to inspire and help others be more confident in their own skin has long been pinned to her heart.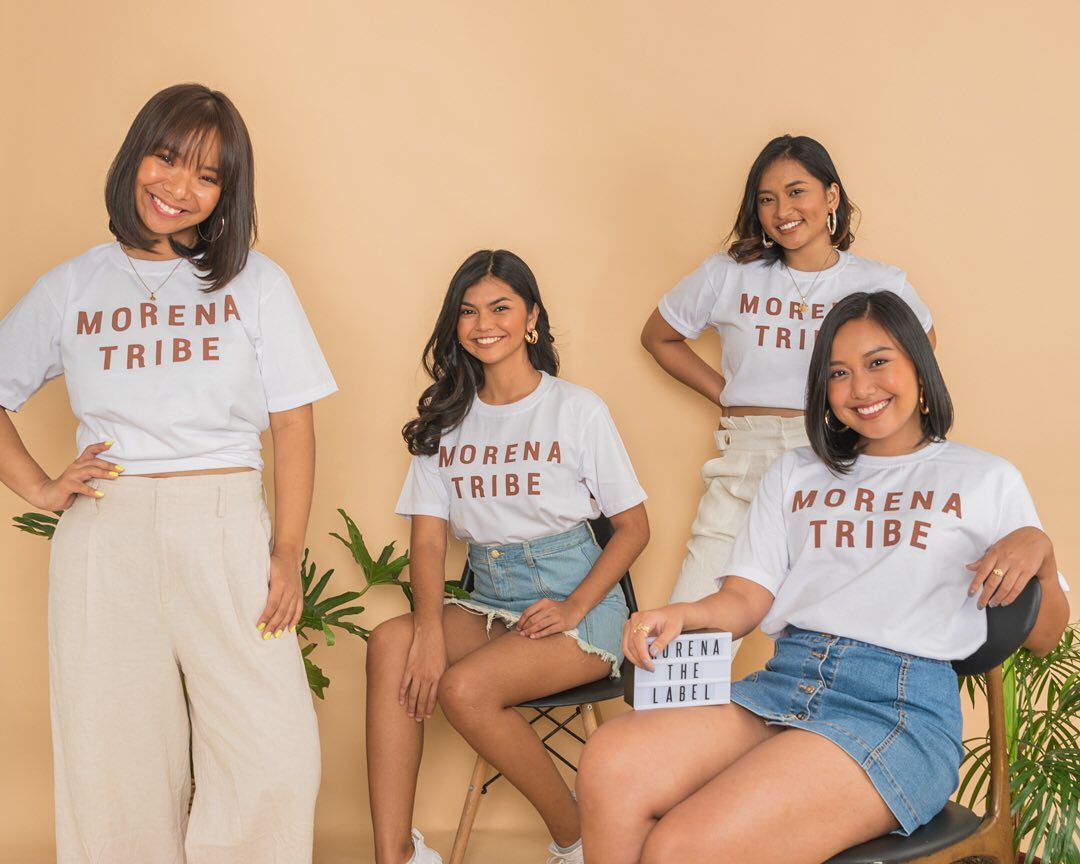 This vlogger-entrepreneur humbly shared how thankful she also is to grow up and connect with people who never told her that she was"not good enough," "too ambitious," and that she's "dreaming too hard." Because of that, she encourages others who struggle with confidence to surround themselves with people who make you feel the same way.
"Surround yourself with people who support you, who believe in you, and believe in your potential." she advises. "I think that kind of support or that kind of belief just made me think outside of the box that I was put in. And it also made me challenge the ideas that I grew up thinking, for example, dark skin not being admirable. Perhaps, my body has grown and changed over the years, but one thing that I learned to tell myself is that I will learn to love my body no matter what. And that mindset is something I absorbed from the people around me."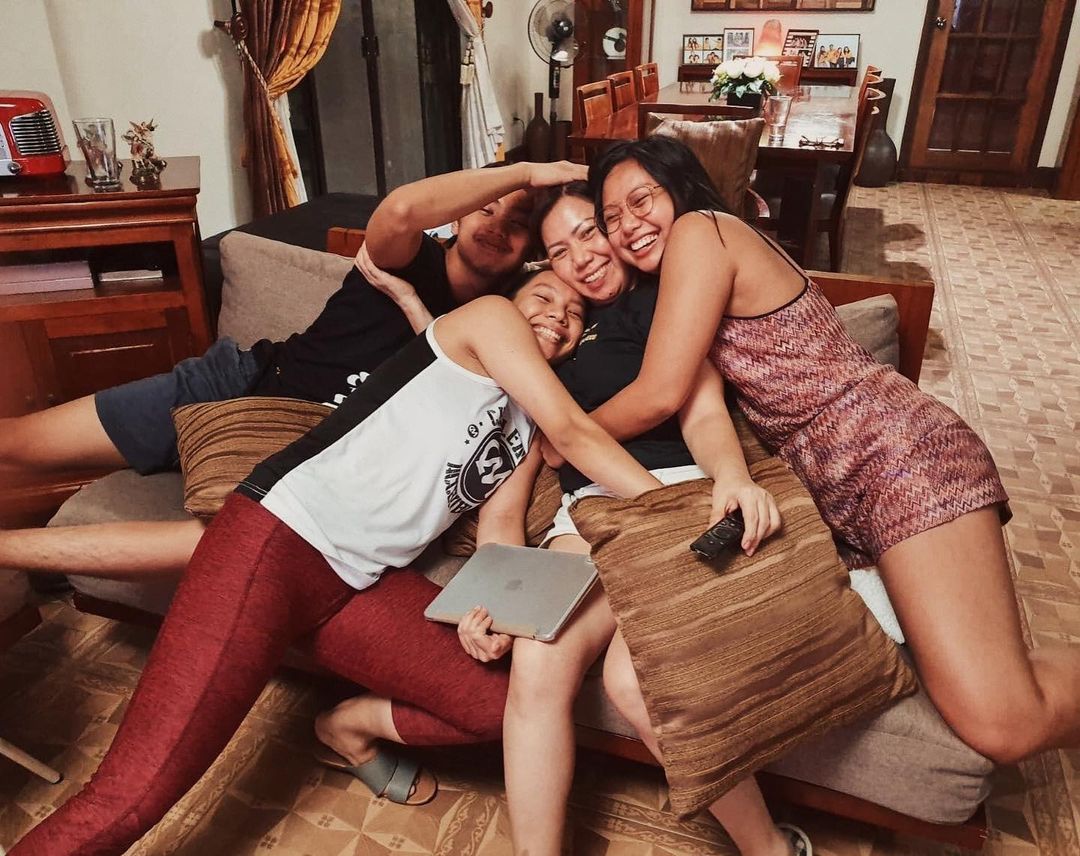 On the importance of representation and inclusivity on stage
With a sense of purpose and a goal that resonates to many other Filipinas, Ayn continues to prove how deserving she is to be part of the pageant's top candidates. She understands how important it is to set an environment where everyone is welcome to be who they are as they are.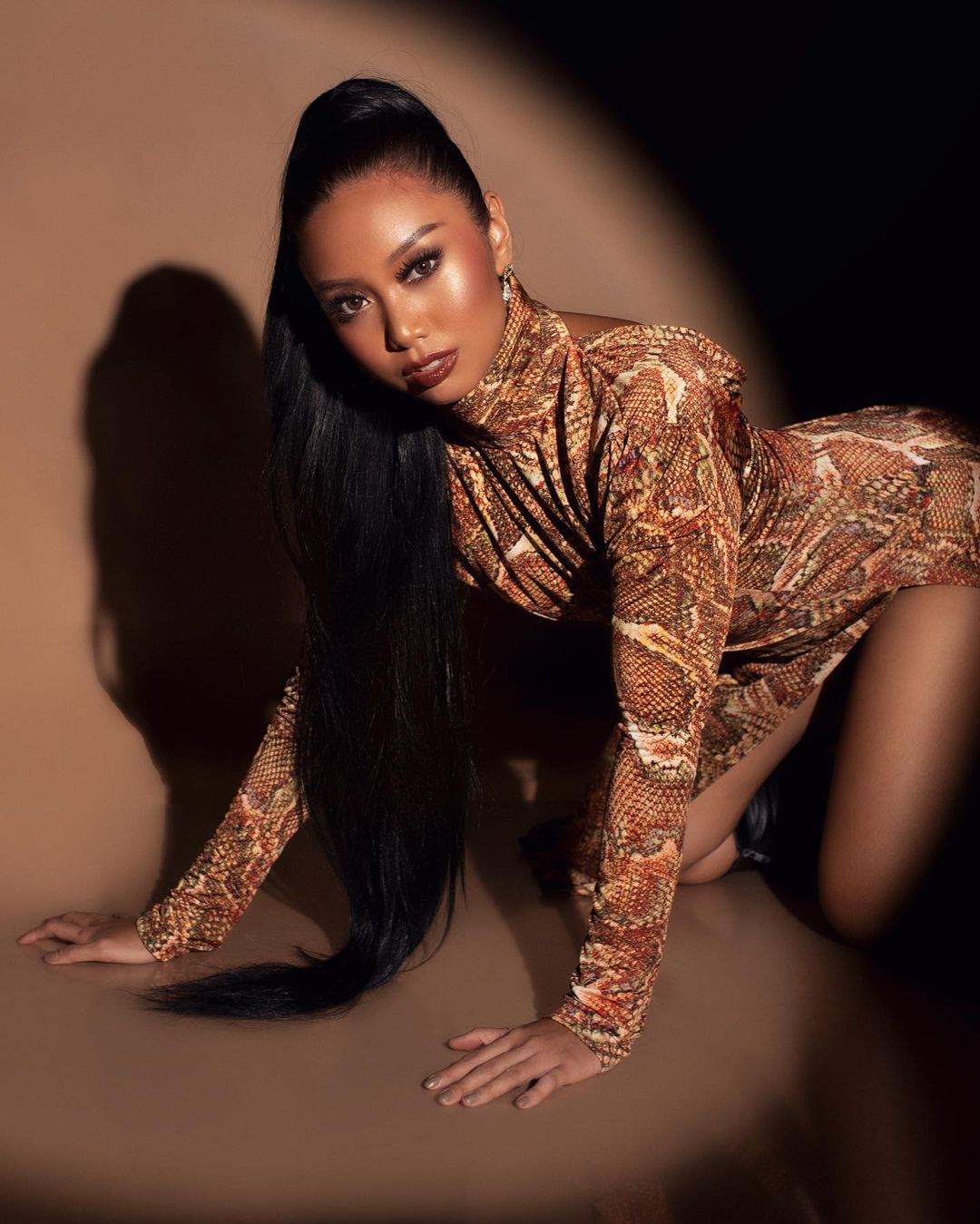 "It really started with wishing I had a role model to look up to while I was younger," she reminisces after being asked about what ignited the passion for empowerment and inclusivity. "Growing up, the person I could remember the most is Bianca Gonzales. Seeing her on the cover of magazines, being so vocal about being a proud morena… that really impacted me. I keep wondering what if we had more 'Biancas' in the world?"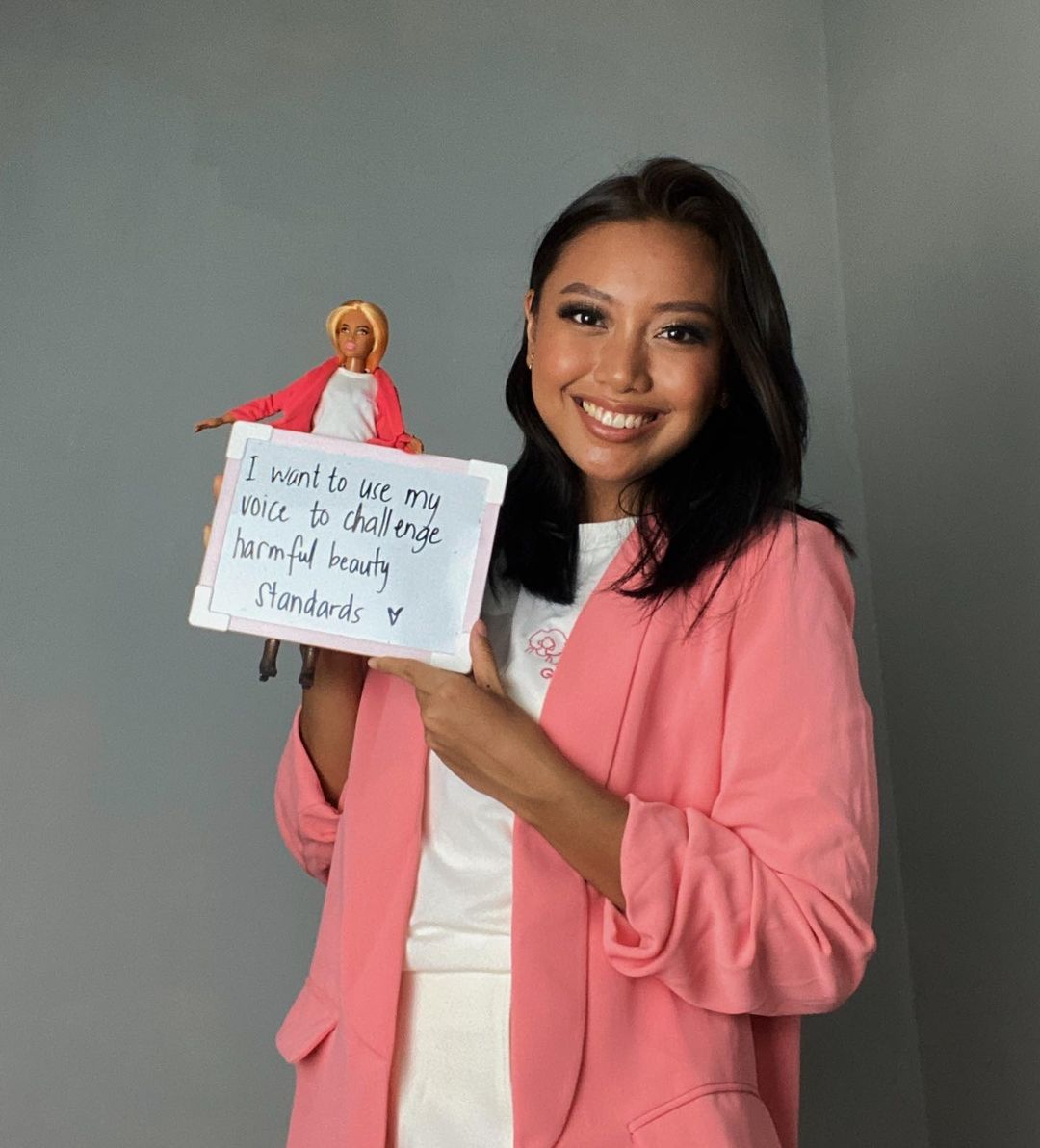 Ayn is all about redefining the standards and challenging stereotypes so she started to further ask this question: "Because Bianca was somebody I saw on TV, what if I saw somebody else who was in corporate who represented me? I'd feel like representation in all areas is just very important because it shows us, especially the kids, what we are capable of. And if we see ourselves in successful people, and people who are unapologetic and confident, it really opens up a world of possibilities for us."
*Answers have been edited for clarity.

Related Stories from Preview.ph