Ever wondered what's it like to work for a global fashion retailer like H&M? Or better yet, what's it like to design products for the said brand? This may sound like a sartorial fairytale for fashionistas, but for half-Filipina, half-Swedish Astrid Askert, this is her reality. While all this sounds very dreamy, she notes that working in retail entails a lot of hard work, dedication, and a good sense of your creative self. Read on to find out more about her!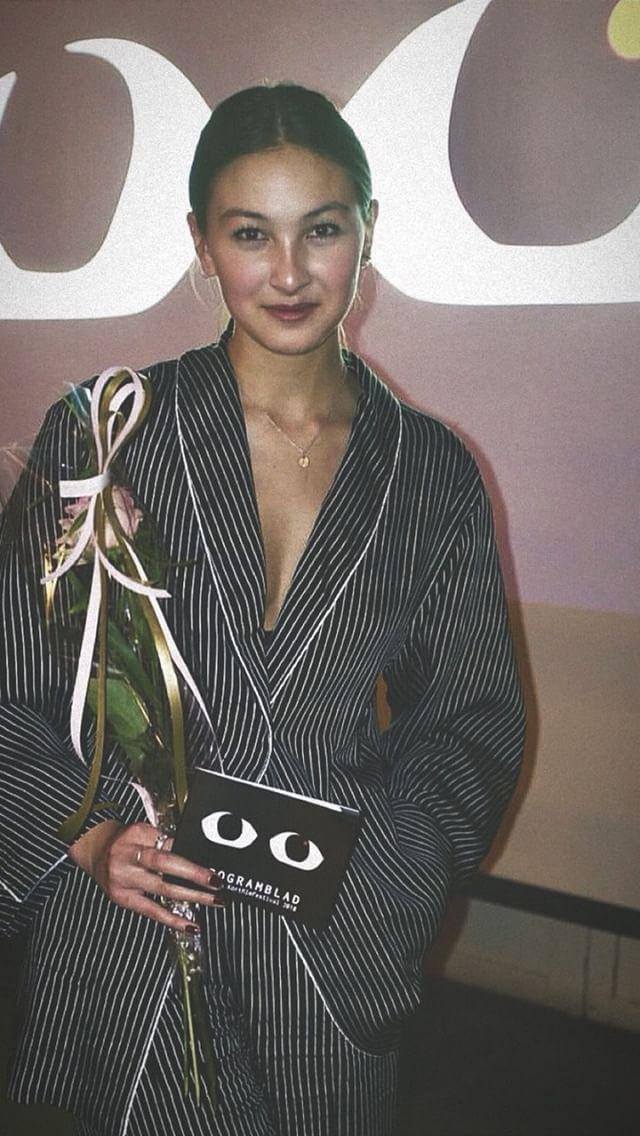 IMAGE Courtesy of Astrid Askert
Hi Astrid! First things first, tell us a little about yourself and your background.
"Me and my family moved to Stockholm when I was little, I grew up here. I have always loved living and growing up here in Sweden."
Do you get to visit the Philippines often?
"Since we moved I have only visited the Philippines once, but I have plans on visiting again very soon."
Tell us about your job in H&M as a Sales Advisor.
"A sales advisor is the most common job within retail. It involves everything from helping customers, unpacking goods, and managing the register."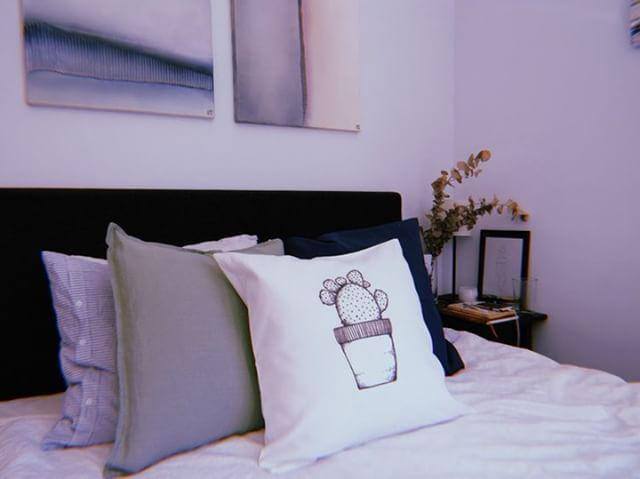 ADVERTISEMENT - CONTINUE READING BELOW
IMAGE Courtesy of Astrid Askert
When did you start designing for the marketing team? What do you do as an events designer and illustrator?
"It started when one of my best friends (who also works at H&M) encouraged me to apply for the position. I started illustrating for an H&M Home event here in Stockholm, and through that experience I met a lot of amazing people who believed in me, which led to another design opportunity with H&M."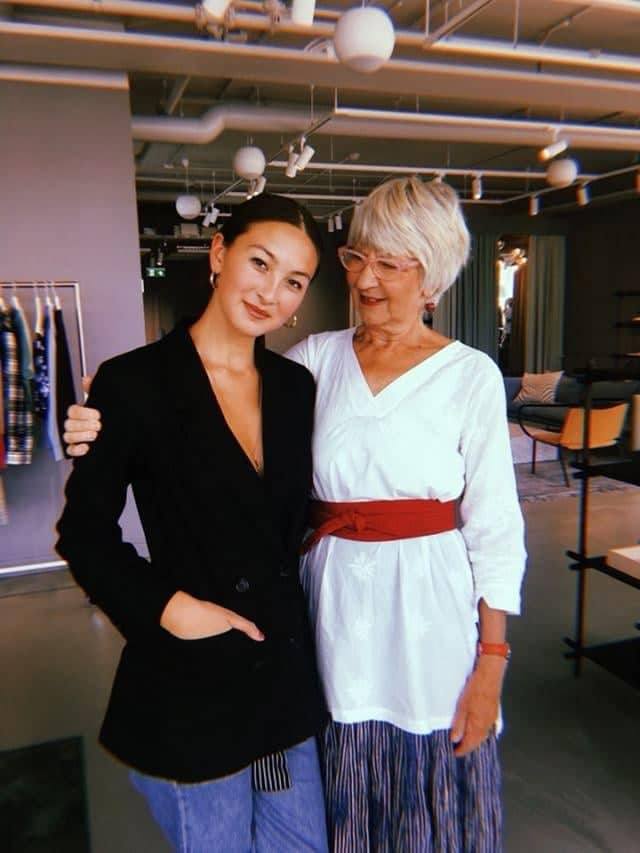 IMAGE Courtesy of Astrid Askert
Astrid and her grandma who also worked as graphic designer for H&M
It must be so fun to work with a global brand! Has working in fashion—especially for a brand this big—always been your dream?
"Working with design and visual communication [team] at H&M has always been a dream of mine. My grandma actually worked as a graphic designer for H&M so I have always looked up to her. At the moment I am only doing assignments on a regional level but I hope to work for H&M on a global level in the future."
ADVERTISEMENT - CONTINUE READING BELOW
What's a typical day in your life? How is it like working in retail?
"During the summertime I am working fulltime at the H&M store. These days involve really early mornings, around 6 or 7 a.m. During the hours before the store opens we prepare the store, making sure everyhing is tidy and up to standards in order to give the customer the best possible shopping experience. Other days, when I am not working, I am studying."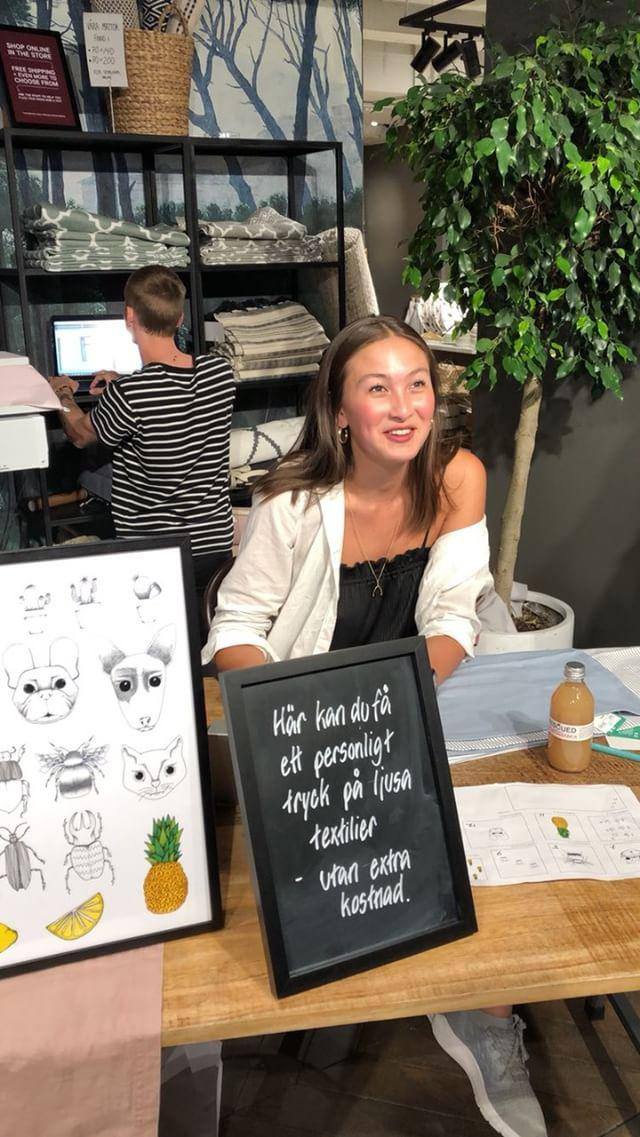 IMAGE Courtesy of Astrid Askert
How do you spend your free time? Do you have hobbies and other interests?
"I spend a lot of time with my family. We live on the countryside and the Swedish country-lifestyle is really the best! So I love hanging with my family, especially during the summertime."
What's the coolest thing about working for H&M?
"Definitely the people! I have met so many inspiring, hard-working, and amazing individuals at H&M, whether it's through retailing or marketing. On top of that, I share the same values as H&M, one of them being sustainable development for example."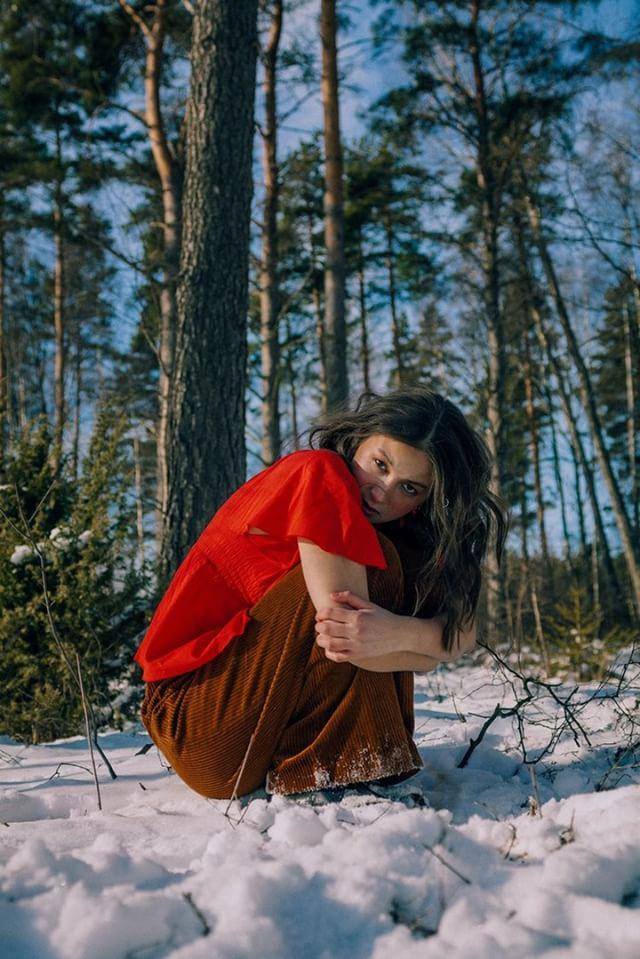 ADVERTISEMENT - CONTINUE READING BELOW
IMAGE Courtesy of Astrid Askert
Do you have any tips for those aspiring to make it big in fashion retail?
"To share your ideas with as many people as possible. Don't keep anything to yourself in fear of your ideas being stolen! Getting perspective from other eyes than your own is really helpful and can really fuel your creative process. On top of this, be open to any feedback, and take the opportunities that you are given."