It's been a tough ride for full-fledged Filipino representation in the realms of Hollywood, but the actors and their audience are slowly seeing its fruition. In the case of recent Netflix hits, at least, XO, Kitty actor Anthony Keyvan is one shining figure in the young adult rom-com space.
ADVERTISEMENT - CONTINUE READING BELOW
Since his debut at the age of eight, the half-Filipino and half-Iranian actor has had a long list of TV and film credits attached to his name. But despite this, Anthony's recent stint in XO, Kitty marks the first role that reflects his mixed heritage. Filling the shoes of Q in the To All the Boys I've Loved Before spin-off, Anthony portrays Kitty (Anna Cathcart)'s new Seoul confidante, who, too, has his share of trials and tribulations.
In this exclusive one-on-one interview with Preview, the 22-year-old actor discusses Q's queer experience, K-dramas, and being a half-Filipino actor in the often tumultuous world of Hollywood.
PREVIEW EXCLUSIVE: Anthony Keyvan on "XO, Kitty," K-Dramas, and Being a Half-Filipino Actor in Hollywood
Congrats on XO, Kitty! Since its release, the show has gotten a big fanbase online. What has the reception been like from your end?
"It's been exciting, overwhelming, and nerve-wracking. But most of all, it's been very exciting to see how fans have been so pumped for this show and for our characters, and how eager they are to have more of them. So it's been a rollercoaster of emotions, but overall it's been such a rewarding experience so far."
You previously played a different queer character with Rahim from Love, Victor, who has a different take on the queer experience. But were you able to integrate some part of Rahim when portraying Q?
"I think there are a lot of similarities between Rahim and Q, but what really made me excited about Q is how different he was from Rahim.
"For one, he's also Filipino, whereas Rahim was solely Iranian, which I think was amazing to give that representation to the Iranian community. But to be able to do that now with both parts of my identity is really exciting.
ADVERTISEMENT - CONTINUE READING BELOW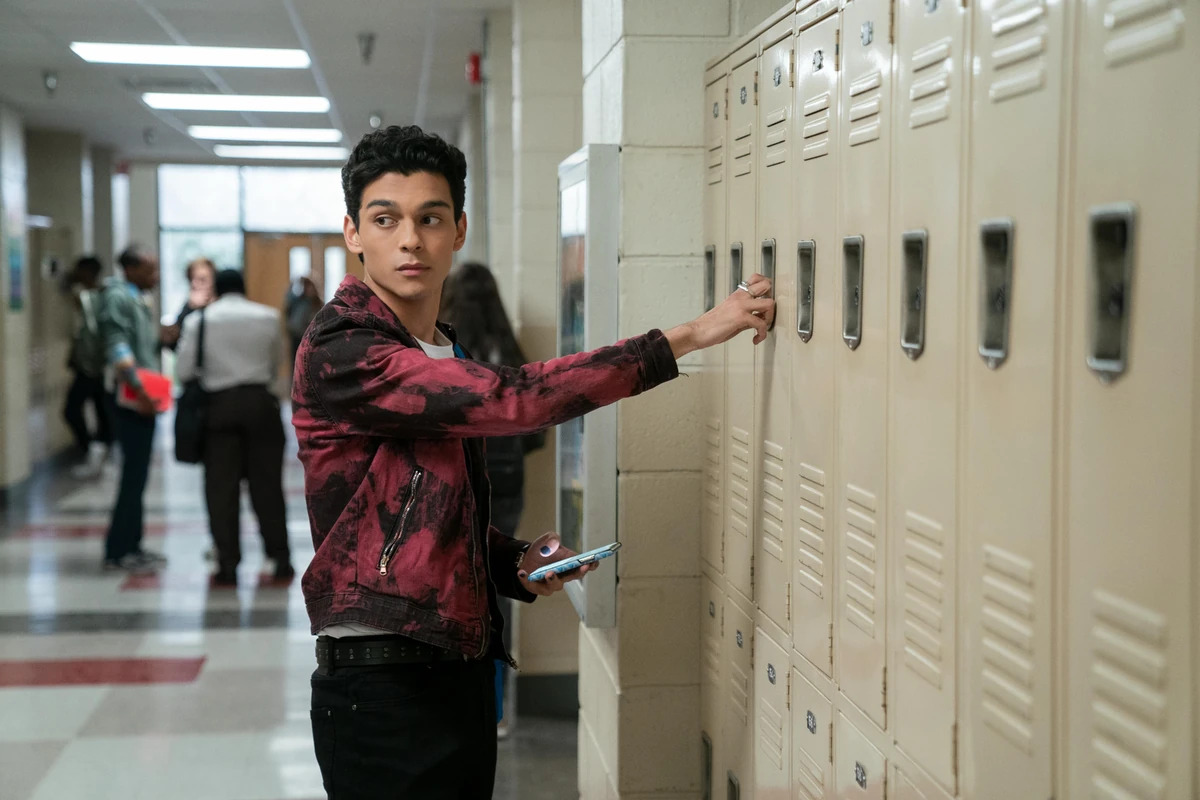 "They're honestly very different in terms of their personalities. I think Q is a lot more reserved and more conscious of his image with the public than Rahim necessarily is. I think Rahim's very much unapologetically himself, and Q is that in a way, too. But I think Rahim has just a very different way of expressing it."
ADVERTISEMENT - CONTINUE READING BELOW
I heard that you played a part in integrating the Filipino side of Q along with the showrunners. I know that representation for Filipinos isn't that widespread before, but was there any kind of media you had growing up where you felt your Filipino side was represented?
"For me and my family, it was watching Jo Koy's stand-up. Jo Koy is just funny, and he's also mixed. It was really cool to see him create a space for Filipinos in mainstream media that way."
ADVERTISEMENT - CONTINUE READING BELOW
How is it being a half-Filipino actor in Hollywood now?
"If you'd asked me four years ago, I would have probably given you a different answer. But I'm lucky to have been in the industry long enough to see a change in the way people are wanting and craving representation. I hadn't ever really seen a character like Q before XO, Kitty came along.
ADVERTISEMENT - CONTINUE READING BELOW
"It is a little bit different, I would say, for someone who's mixed Filipino. It's a very specific mix, so there aren't a lot of roles that I would necessarily fit. I've definitely had my fair share of playing characters where I wasn't what they were authentically, background-wise. I'm really happy now that I don't have to do that anymore, and that there is a space for me in the industry, in Hollywood, and in the Y.A. [Young Adult] space. I think it's an amazing thing that I'm half-Filipino now, because there aren't many of us in the industry. It's really exciting now that I get to find new opportunities."
ADVERTISEMENT - CONTINUE READING BELOW
Do you have any Filipino actors who inspire you?
"Not particularly actors, but I do want to say Bruno Mars is a favorite of mine and my family's. I love all of his music, and he's definitely an artist that I looked up to as a kid. My first concert was actually Bruno Mars'!"
I came across a lot of comments from Filipino XO, Kitty fans who said that you look like the actor Jericho Rosales.
"Oh, okay! (laughs) Alright, I will check him out!"
Have you been to the Philippines before?
"I haven't been to the Philippines before, but I want to so [badly]! I want to be able to go with my mom, and she hasn't been [there] since she was 13. I know it'll be a really special experience and I want to do that with her."
Are there any places that you'd love to include in your itinerary?
"My mom grew up in Manila, so I would love to check it out, along with Cebu. I also want to go to small remote islands and just see them."
ADVERTISEMENT - CONTINUE READING BELOW
One thing about the current Filipino culture is that we adore all things Korean, especially K-dramas. Were you familiar with K-dramas before XO, Kitty?
"My roommate is a really big K-drama fan, but I hadn't really looked into it before. And then I found out [Choi] Min Young–who plays Dae on the show–is in a bunch of K-dramas. There were nights when Anna and I were checking out his work."
ADVERTISEMENT - CONTINUE READING BELOW
Were you able to do some fun stuff around Seoul outside of filming?
"Yeah! It was a little tough because of COVID affecting businesses being open and just overall restrictions. But there were nights when we would rent out a karaoke room and have a night of karaoke with the whole cast–there were multiple nights like that.
ADVERTISEMENT - CONTINUE READING BELOW
"We also just spent a lot of time at the hotel. We had kitchens in our hotel room so we would cook for each other and just spend time bonding in everyone's spaces."
We last saw Q at a crossroads at the end of season one. Where do you want to see Q's character go in the future?
"I want Q to do the right thing and stick up for his best friend. At his heart, I know Q is a walking moral compass. So I really hope he gets a chance to be that kind of friend for his best friend and explore himself and his love life, too."
ADVERTISEMENT - CONTINUE READING BELOW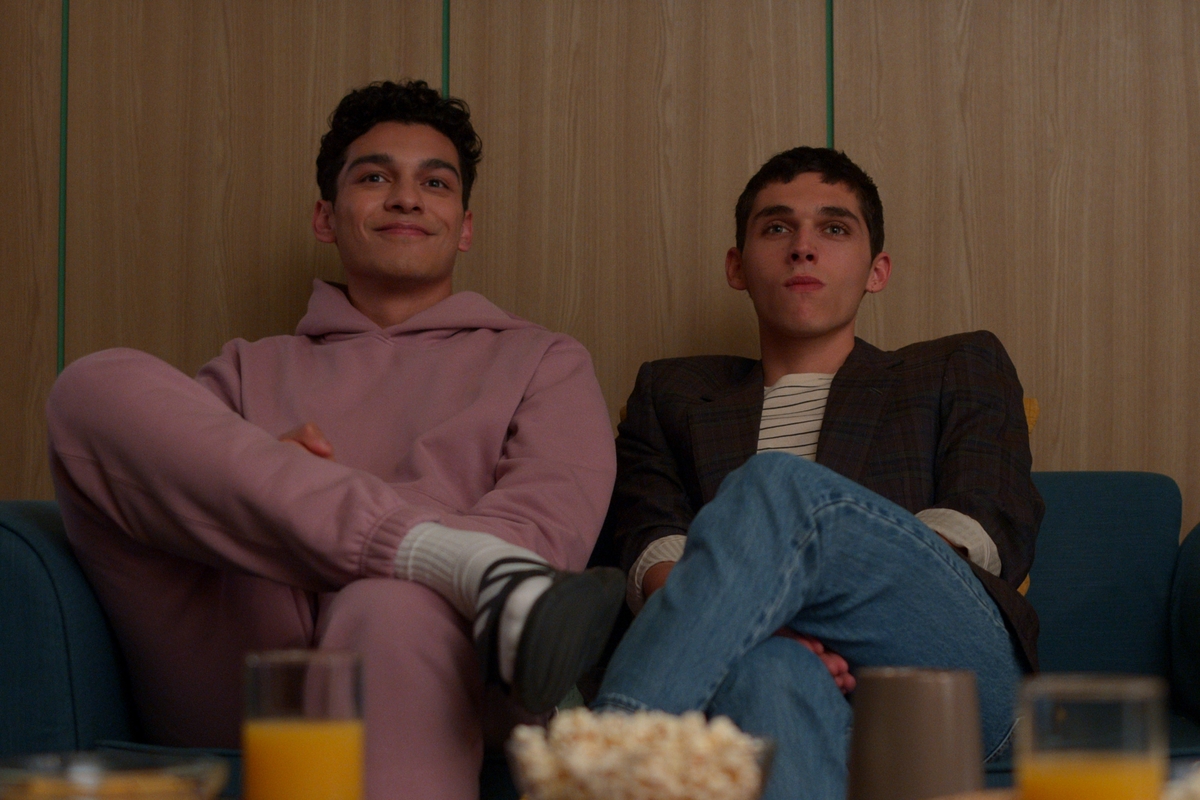 XO, Kitty is streaming on Netflix.
Related Stories from Preview.ph
Hey, Preview readers! Follow us on Facebook, Instagram, YouTube, Tiktok, and Twitter to stay up to speed on all things trendy and creative. We'll curate the most stylish feed for you!