Erwan Heussaff knows he has his own secret weapon to make his videos go viral online.
TOP STORY: 10 Most Expensive Designer Tees Owned by Local Celebrities
In his radio interview with RX 93.1 on October 23, 2020, the content creator says in jest: "You know, clients ask me all the time, 'How do you do a viral video?' And people say, 'Oh, you can't really say what goes viral.'
"I'm telling you right now, I know how to do a viral video. All I have to do is ask Anne to be in one of my videos and talk with me."
Even so, Erwan reveals that he has never taken advantage of his wife's fame to benefit his personal endeavors.
Anne Curtis is presently the most followed celebrity on social media in the Philippines. On Twitter, she has 13.4M followers. On Instagram, she has 15.8M followers. On Facebook, she has 15M fans.
ADVERTISEMENT - CONTINUE READING BELOW
The restaurateur points out, "We've been in the house together for the last, I don't know how many months, and she's been in what? Two videos? And that's only because I don't want to use my wife in that way.
"If she happens to be there eating a piece of toast that I cooked, then yeah. The camera is rolling, then sure. But I won't go out of my way like, 'Hey, let's do this video. It'll go huge, it'll go viral.' It's not me. That's not who I am.
"And if you look at maybe the 400-something videos we've produced over the last couple of years, Anne is in, maybe, 10 or 15 of them? And she's only in there when it makes sense, you know what I mean?"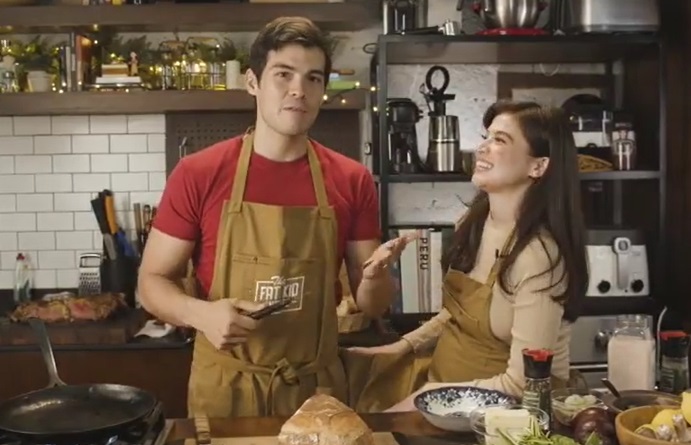 CONTINUE READING BELOW
Recommended Videos
Building his own career
In the same radio interview, Erwan recalls the early beginnings of his relationship with Anne. The food entrepreneur remembers that as Anne's star power increased, so did the people's interest in him. Erwan was tagged as "Anne's boyfriend" or "Solenn's brother" since he is the younger sibling of GMA-7 star Solenn Heussaff. Because of this, people thought his success was a by-product of his relationship with Anne or Solenn.
He says, "That, for me, was a little different to tackle because I come from a very hardworking family... that was how I was brought up."
This work ethic made him determined to find his own way into the local food industry. The half-French, half-Filipino food blogger narrates in his interview: "Before launching into YouTube, I actually did a couple of auditions for TV channels in the Philippines to be a TV cook, basically.
"Out of all the auditions I've had, they were always asking me to be more friendly and smiley and cute. And I remember being really uncomfortable because, I was like, 'I'm not an actor. I'm a terrible actor.'
ADVERTISEMENT - CONTINUE READING BELOW
"But they were like, 'Yeah, but if we get you as a TV cook, then you need to sing and we need you to dance in variety shows and everything like that.' And for me, that just constricted me because I'm a naturally very reserved person and it didn't fit my personality.
"So, I was like, 'All right, this is definitely not for me. If this is the only route, then it's definitely not for me.'"
Erwan wanted to carve out a career similar to that of British chef-restaurateur Jamie Oliver or American chef-journalist Anthony Bourdain. "What I loved about Bourdain specially is just he kind of did what he wanted to do. I wanted that liberty to be able to—If I wanted to do a cooking video and do a travel video tomorrow, I can."
Erwan then decided to play to his strengths. "I think it just comes down to how I am as a person, and all my friends know this. Like, for example, when we travel, I'm the guy who does all the research, that books the hotels, that does all that because I enjoy sifting through information and summarizing it.
ADVERTISEMENT - CONTINUE READING BELOW
"I used to write quite a lot and I really enjoy writing and that's what writing is. It's getting all your ideas and trying to put it on a pretty piece of paper without any mistakes or anything like that."
This led to Erwan finding a new way to "tackle such big issues or recipes or countries, and then summarize them into one or two videos." That's when the idea of getting into YouTube came along, and the rest is history.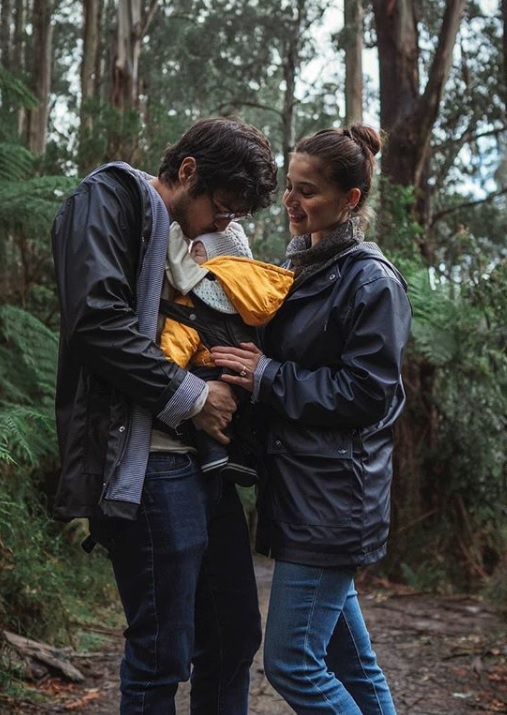 ADVERTISEMENT - CONTINUE READING BELOW
More than being an influencer
For Erwan, being a content creator is not about promoting oneself, but about having a platform to gain and hone new skills. In fact, the entrepreneur has made the conscious decision to not make himself or his personal life the main subject of his online content.
He explains, "My thought into why I never really made it about me was simply because I can't tell you if Facebook is going to shut down tomorrow. I can't tell you if YouTube is going to shut down tomorrow.
"What happens if I lose that platform? What skills have I learned while I was doing all this that can be applied elsewhere?
"Like if YouTube was to shut down tomorrow, would I freak out? No, because I know I've learned certain skills that I can apply for other companies. I can go back to corporate and apply what I've done over the last couple of years."
ADVERTISEMENT - CONTINUE READING BELOW
Erwan says he tries to impart this lesson to up-and-coming content creators. "I ask them, 'What's your skill? What's your value?' Like, if you're not in front of the camera, what do you do?
"That's why I tell people who tell me, like, 'Oh, I'm an influencer.' And that's great when you're 20. But when you're 30, what are you? Being an influencer is an adjective. It's a function of a job, so what is your job? What is your skill set?"
For Erwan, his skill set is producing content.
"Everything I've been talking about is producing. It's about taking moving pieces and then producing it into a piece of content.
"And so, that's when I started making the pivot into, 'Okay, if I want to do this properly, I need to hire people who are better than me in editing, in shooting, in cinematography, in lighting, and in all these things.'"
ADVERTISEMENT - CONTINUE READING BELOW
This mindset has also taught him to "really stand on [his] own two feet and say, 'Okay, what I've done today is because of the work ethic I've applied to it.'"
*This story originally appeared on Pep.ph. Minor edits have been made by the Preview.ph editors.
Related Stories from Preview.ph



Hey, Preview readers! Follow us on Facebook, Instagram, YouTube, Tiktok, and Twitter to stay up to speed on all things trendy and creative. We'll curate the most stylish feed for you!