It's that time of the year again for Art Fair Philippines. If you're already planning your OOTDs for the four-floor (yes, they've expanded this year!) showcase of fine, contemporary and new art at The Link Carpark, we suggest that you elevate the experience by not just going for the #gram. We totally get your feed goal concerns and we're guilty of that, too, but won't it be a more fulfilling weekend or weeknight if your takeaway is more than just a pretty photo?
We hear you: what if you don't know where to start, what to look at, or know exactly what you're looking at? No need to sweat over your shoes, 'cause we've got your covered. Here are a few tips to enriching and acing your gallery-hopping experience like an art aficionado.
1. Browse the space systematically.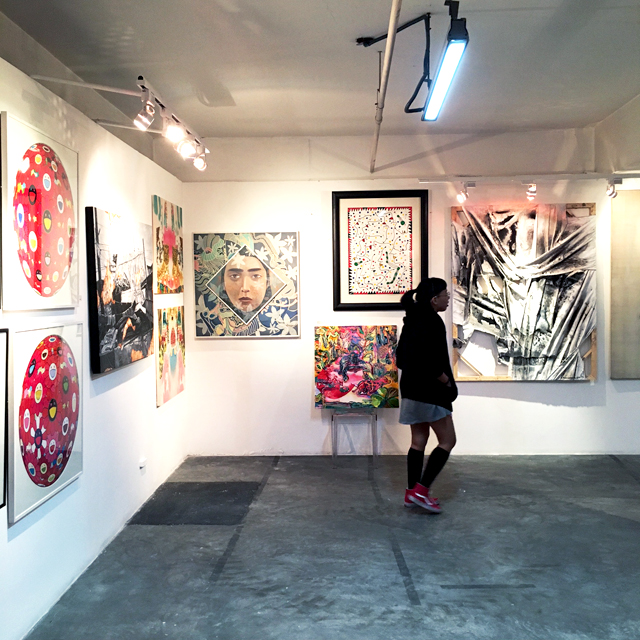 ADVERTISEMENT - CONTINUE READING BELOW
IMAGE Maura Rodriguez
Upon entry, decide whether you want to go through all the booths clockwise or counter-clockwise. There's a counter near the entrance of each floor where they sell the floor map/layout with all the gallery names for 10 pesos each if you want to know exactly where you are in the exhibition. The galleries during the Art Fair put out their best collections and roster of artists forward so you don't want to miss anything.
2. Take your time.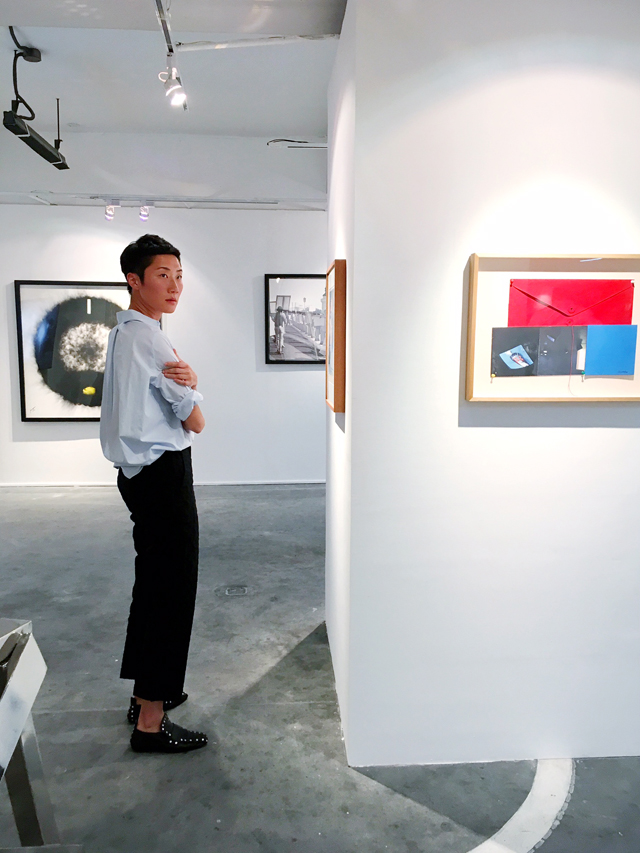 CONTINUE READING BELOW
Recommended Videos
IMAGE Maura Rodriguez
A common mistake of exhibit-goers is to enter a gallery space and leave 10 seconds later if nothing catches their eye. But you'll be surprise how patience pays off when standing in front of a painting, sculpture, or installation that you don't, at first, really understand or appreciate. Basking in front of the work for a few more minutes could actually alter your perception of it entirely.
3. Have an open mind.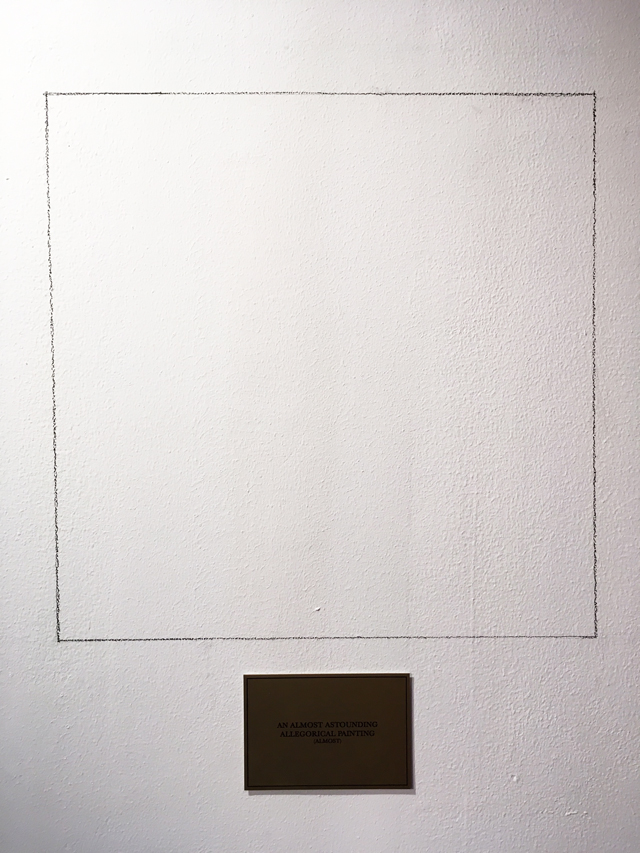 ADVERTISEMENT - CONTINUE READING BELOW
IMAGE Maura Rodriguez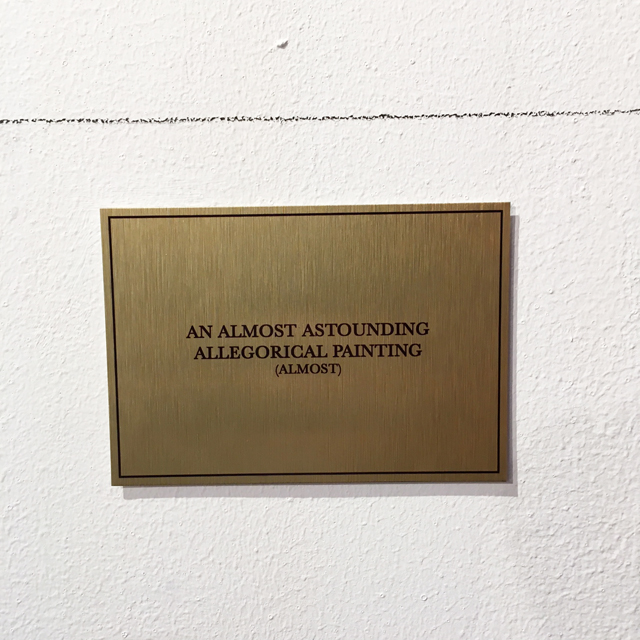 IMAGE Maura Rodriguez
Lyra Garcellano's metal plate artwork will surely spark a discussion.
There's more to art than beauty and technique. So if there's a certain work that makes you feel uncomfortable or one that you think is unimpressive (skill-wise), you can also factor in your emotions or thoughts regarding the way you view the work as part of the art. Let's say there's a reason why the work is hanged a certain way, or why this color for this painting is this kind of blue, or why this sculpture is made with this material and why it's molded into the likeness of this object or figure. Especially when it comes to certain conceptual works that are on display as a think piece or a medium for the artist to communicate a certain message or idea, and not just for salability or decorative purposes.
ADVERTISEMENT - CONTINUE READING BELOW
4. Feel free to ask.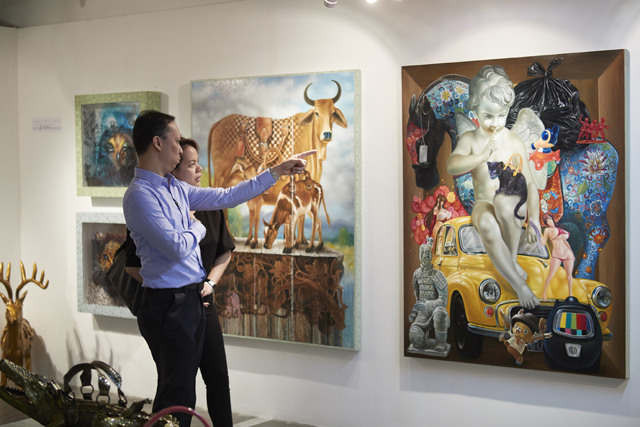 IMAGE Erwin Canlas
If the work lacks a label, or you're not sure what medium the artist used, don't hesitate to ask one of the gallery staff. During the Art Fair, each gallery is on its toes to accommodate potential buyers and collectors, so there's really no harm in being curious. The artist might also be around so it'll be a treat if you get to talk to them personally and let them tell you about their work. P.S. If you're also wondering what those red, green, or yellow dots mean on the artwork title cards, it pertains to whether the work is reserved or sold.
ADVERTISEMENT - CONTINUE READING BELOW
5. Credit when credit is due.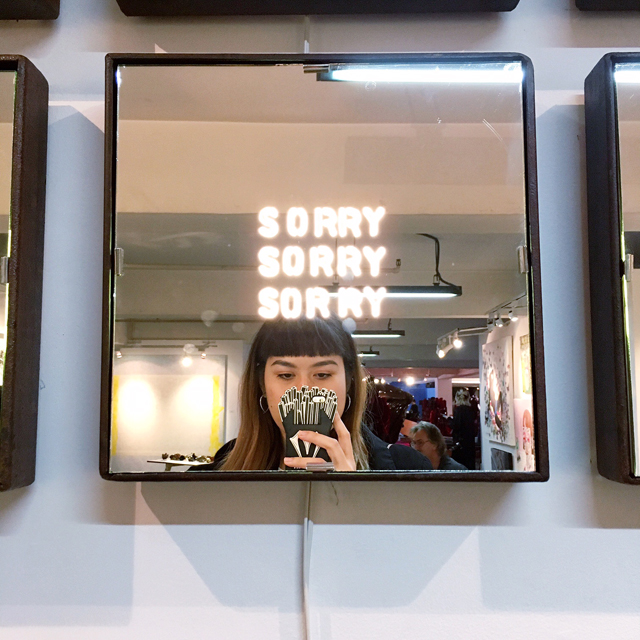 IMAGE Maura Rodriguez
Juan Alcazaren's metal lightboxes are a crowd favorite.
Whenever something cool catches your eye, it's like your hands automatically open your Instagram or Snapchat to take a video or photo. Trust me, I know the feeling. But before sharing it on the internet, remember to mention who the artist is. It's disrespectful to the artist who spent time conceptualizing and spending on producing the work to just leave it untitled and not credited. Besides, if you're not going to buy his/her work, it's really the least you can do to say that you like the art.
ADVERTISEMENT - CONTINUE READING BELOW
6. Lastly, have fun and leave with something new!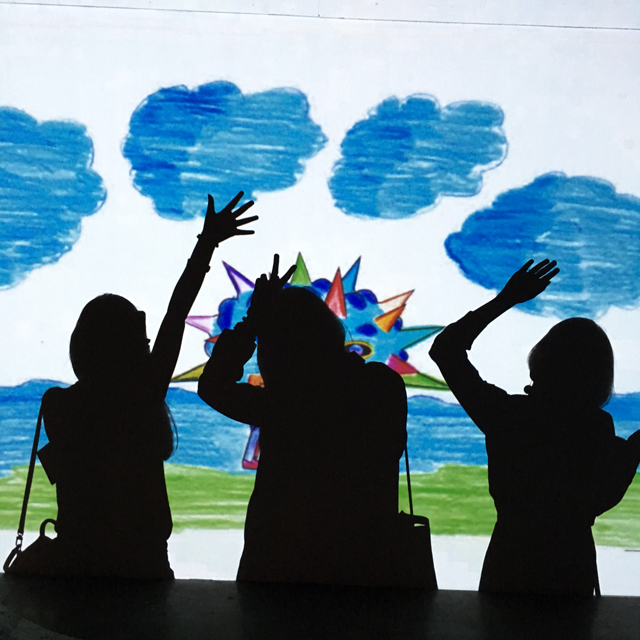 IMAGE Maura Rodriguez
Going to a gallery or exhibition is also supposed to simply be a fun and interesting experience, and interacting with certain works, like massive installations, is also a way of appreciating art (and is probably what the artist intended for you to feel or do). But don't go home empty handed—and by that, we don't just mean buying! Don't leave without learning something new—like a new artistic medium, a new artist to watch out for, or even a concept, feeling or emotion to mule over.
ADVERTISEMENT - CONTINUE READING BELOW
Related Stories from Preview.ph
Hey, Preview readers! Follow us on Facebook, Instagram, YouTube, Tiktok, and Twitter to stay up to speed on all things trendy and creative. We'll curate the most stylish feed for you!