Quarantine has made us do a lot of things we never thought we'd get ourselves into. For creative consultant JV Gonzales and his namesake agency, the pandemic became a period of reflection and oddly enough, the perfect opportunity to start a global project. Jan hinged on the idea of "connecting" Filipinx creatives during a time where the circumstances naturally drew people apart—thus, MERCADO VICENTE was born.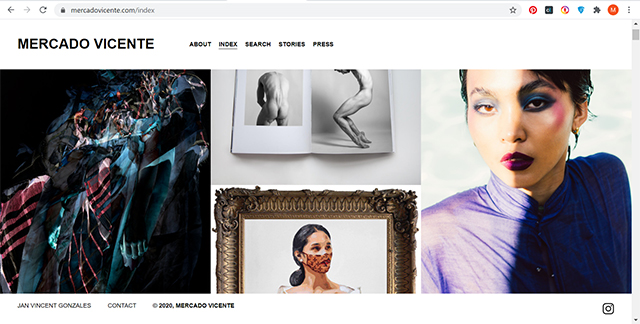 The Filipino creative community both here in Manila and the US. MERCADO VICENTE was even given a nod by publications like High Snobiety, The New York Times, and WWD for the vast variety of the index that consisted of names from all over the world.
TOP STORY: We Found the Exact Beach Outfits Erich Gonzales Wore in Amanpulo
On a high from MV's buzz, JV then thought it was time to create a physical space as a showroom for all the talent and brands he's scouted and hopes to promote in the future. "THE APARTMENT is the headquarters of JAN VINCENT GONZALES (the agency), MERCADO VICENTE and our newest upcoming project, MAMA MERCADO. Since JVG is a creative consulting agency, THE APARTMENT acts as this hybrid in which we can host a variety of creative projects for our clients and local community," JV tells Preview.
ADVERTISEMENT - CONTINUE READING BELOW
The HQ is nestled in New York, and a special pop-up took place back in October to commemorate the opening. The quaint but packed space featured familiar local brands like Josanna and Bondi, while putting the spotlight on U.S. based but Filipino owned labels like menswear designer Christopher Cabalona, lifestyle brand Maaari, and Redoux skincare.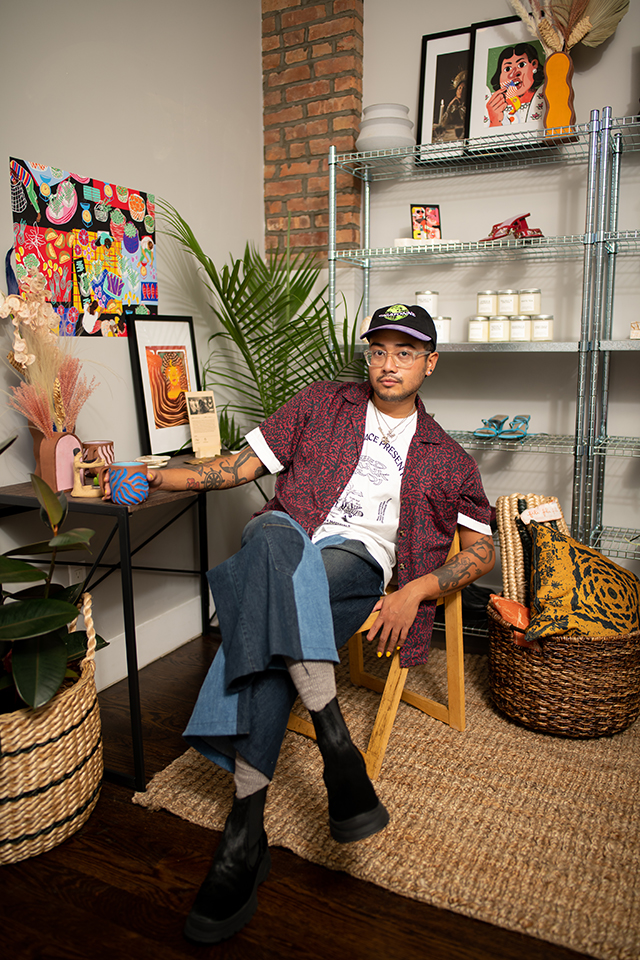 In an exclusive interview with Preview, JV talks more about the importance of his three creative platforms and how aspiring Filipino talent can be part of his growing global network.
You've always been adamant about promoting Filipino talent on a global scale, how did that dream start?
When I first started JVG, I wanted to represent people that I had genuine and personal connections with. Starting with Carl Jan Cruz, who I talked to for years before finally meeting and collaborating, the clients that naturally gravitated towards us were Filipino-owned. Understanding the landscape of the fashion and media industry at the time, it hit me how underrepresented Filipino culture was in mainstream media here in the US. Even with the massive Filipino-American population, our numbers in media representation still did not match.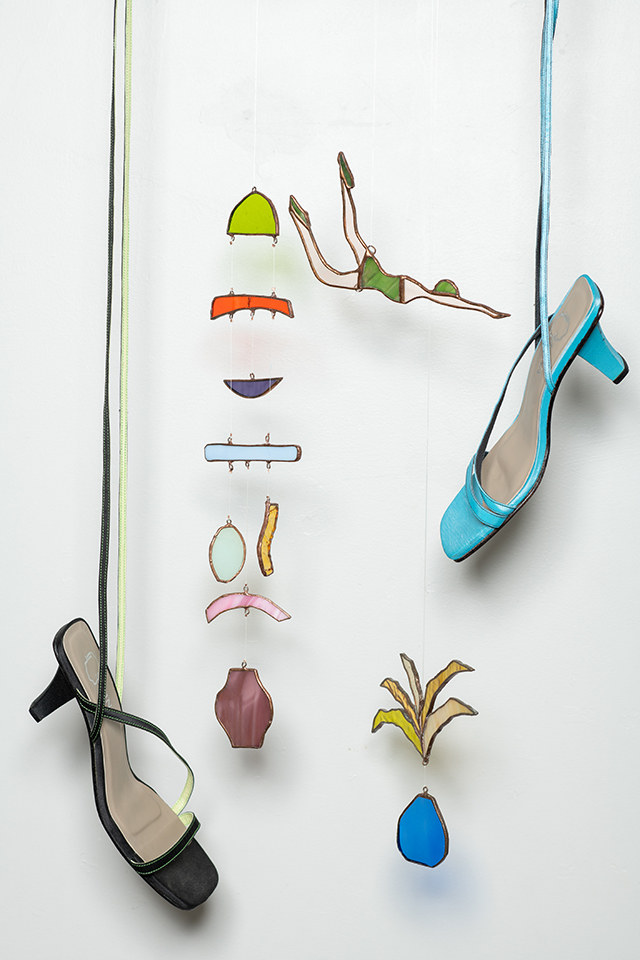 After talking to other Fil-Ams here in New York and realizing that they too had the same experiences growing up, I knew we had to go for it. I want my younger siblings and my future children to be able to see people that look, act and have the same stories as them so that they do not experience the void that we experienced in the past.
Can you tell us more about THE APARTMENT?
THE APARTMENT is our dream of having our own physical space for our creative work coming to life. It's purpose, much like our business, is to foster and develop our culture's creatives in order to be able to compete in the global market. Acting as anything from a showroom, to a studio, to a pop-up location, to a private event space, THE APARTMENT is meant to be tailored to the needs of our brands and creatives.
ADVERTISEMENT - CONTINUE READING BELOW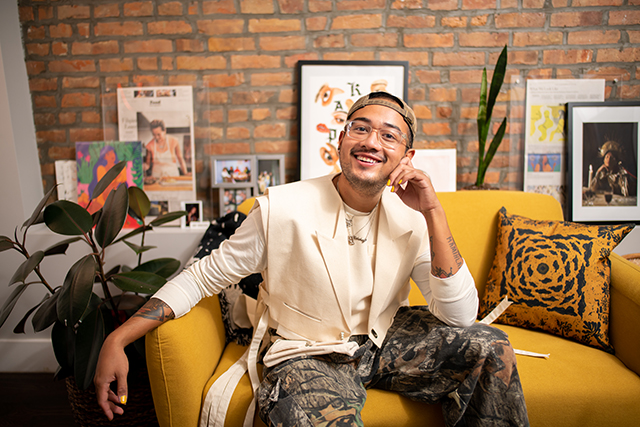 How do you reach out to brands and artists? What's your criteria for featuring or carrying their works?
Most of the brands have been connections that we've made through our work in the past. Brands like Tropical Futures Institute, Maaari, Josanna and Limnia have been in our orbit since our earliest days as an agency. But most of our new connections have all been through sliding into people's DMs on Instagram.
I've always said that there's a certain je ne sais quoi when choosing the brands and creatives that we work with. When picking people for the index and the agency, the choice always has to be very visceral. I need to have an immediate reaction to them when seeing the brands. However, what we've noticed is that, apart from being Filipino-owned, most of the brands that we work with always have a strong penchant for sustainability, design and a genuine love for their craft.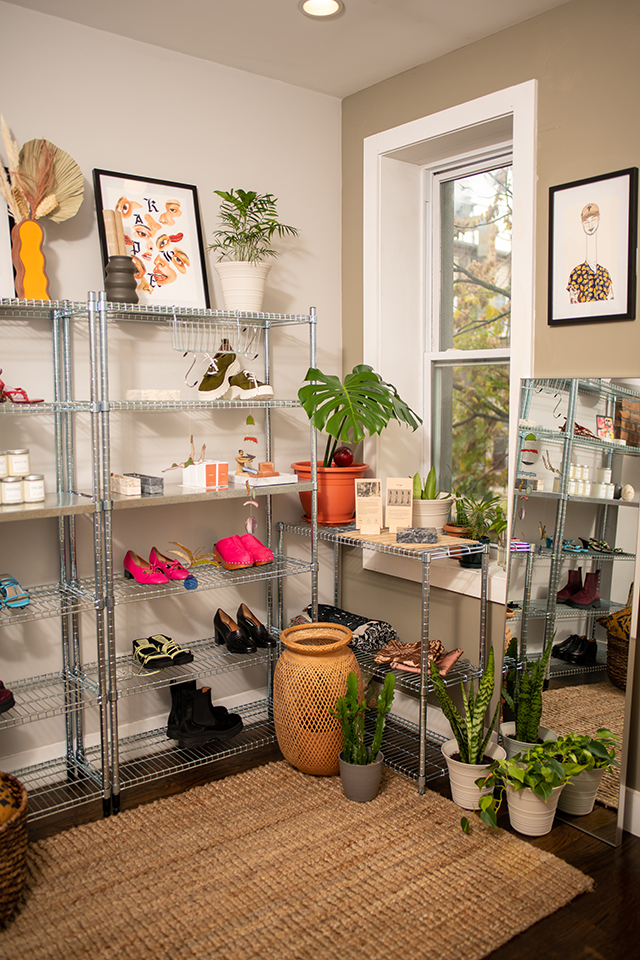 In light of the pandemic, why do you think it's even more important now to connect Filipino talent and art to the world?
Creatives have the power to change the world. Art creates social, political and cultural context that can sometimes be mobilized faster online than traditional news sources. With certain media limitations, anywhere from the US to the Philippines, it is up to us to connect with each other and understand how we are all interconnected. Even with the onslaught of Typhoon Ulysses and Rolly, we saw the significant jump in action of creatives willing to donate their work to raise money for relief programs in the Philippines. It shows you how much power we have and for me, that's the most inspiring part.
Related Stories from Preview.ph
Hey, Preview readers! Follow us on Facebook, Instagram, YouTube, Tiktok, and Twitter to stay up to speed on all things trendy and creative. We'll curate the most stylish feed for you!