You've probably seen that video going around of Polish model Magdalena Frackowiak calling out a TMZ reporter for asking her a "stupid" question. The guy asked what she's most excited to eat after the show, and while he failed to solicit an answer from the blonde model, the photos below pretty much answer his question.
"Well, there's an official after party. But the really hot ticket is for the pizza party we all throw at a secret location,'' says model Lily Donaldson.
Below, proof that the #TheSecretPizzaParty exists.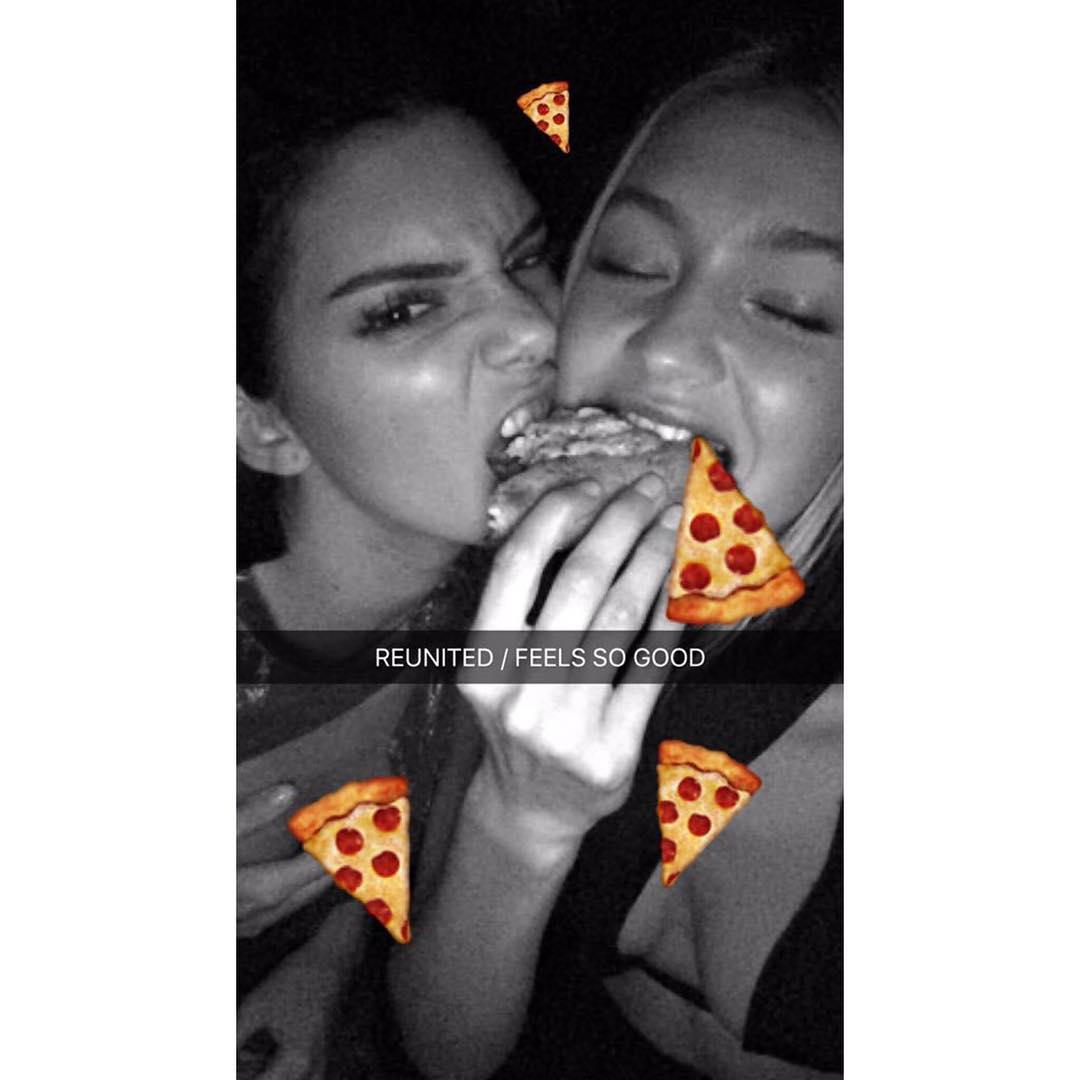 Spotted on Gigi's Snapchat: BFFs Kendall Jenner and Gigi Hadid devouring a slice.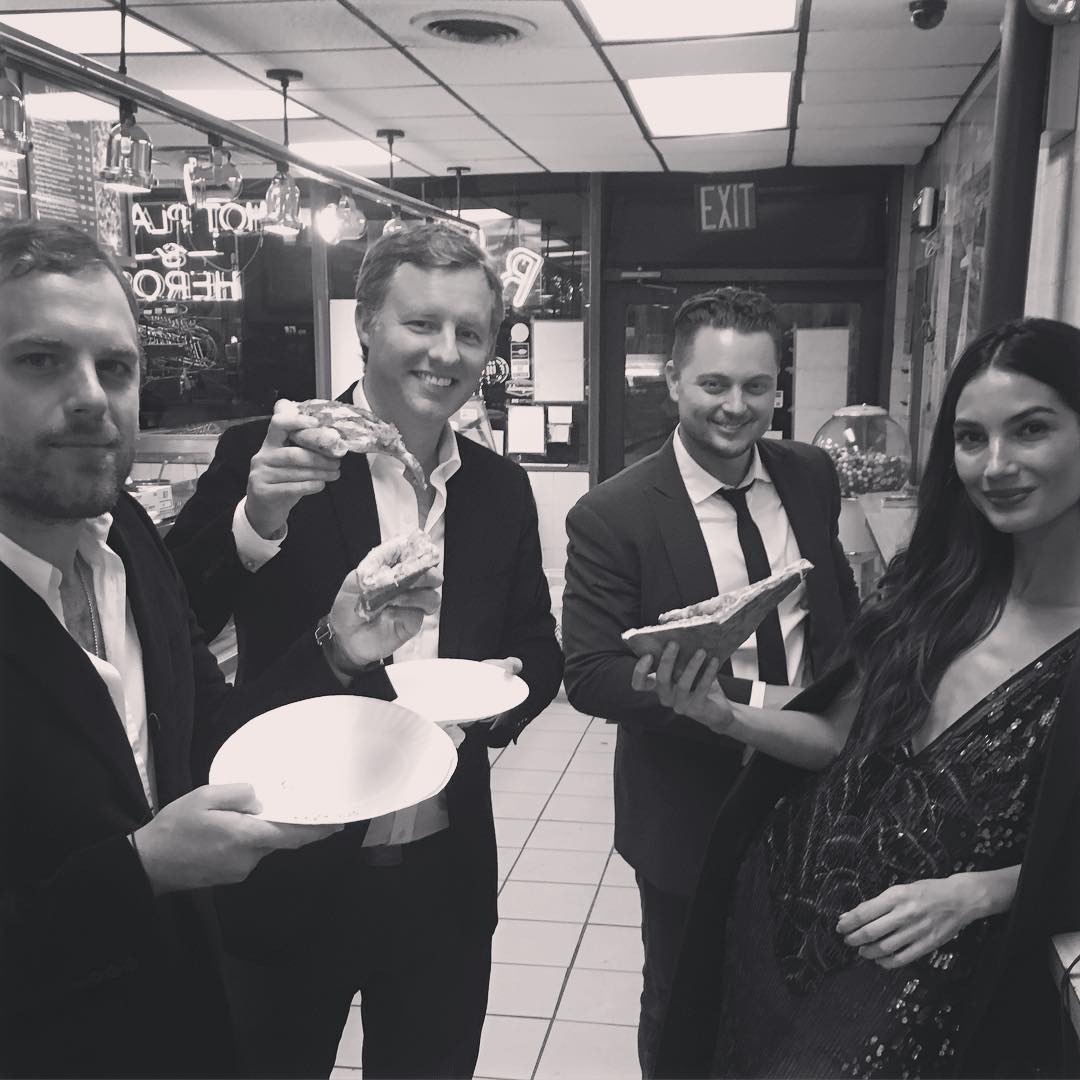 ADVERTISEMENT - CONTINUE READING BELOW
"No time wasted," Lily Aldridge shared on Instagram before she took a bite from her Ray's Pizza.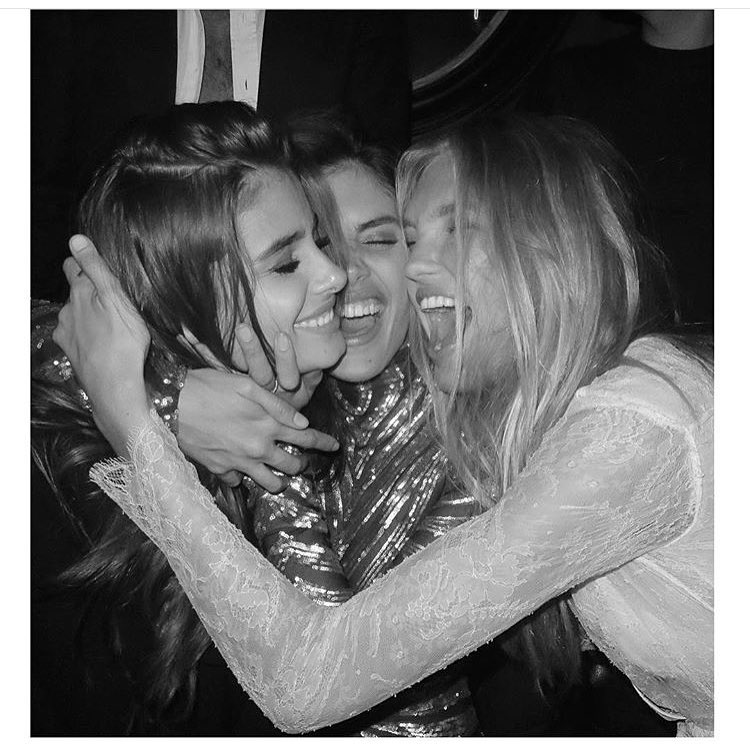 "The happiness for the pizza! ❤️❤️" is real, as seen on Sara Sampaio, Taylor Hill, and Romee Strijd.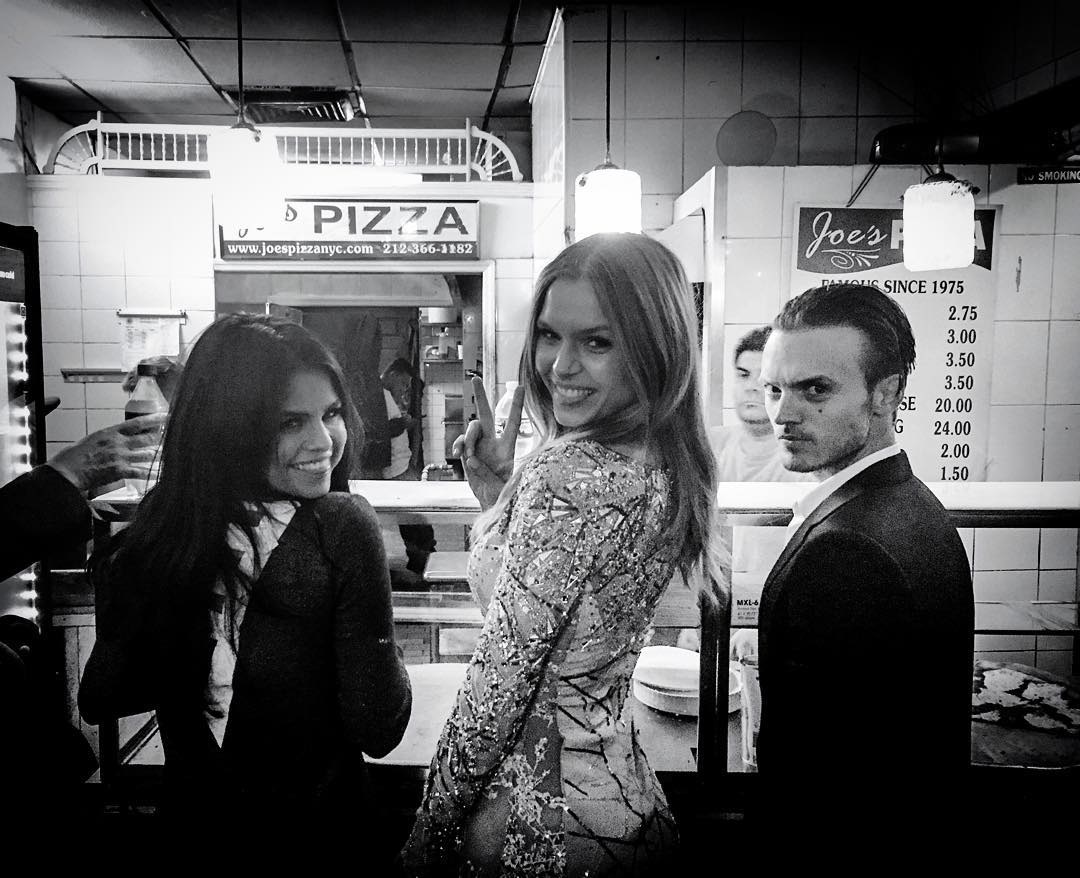 We even caught honorary angel, Selena Gomez, ordering herself a slice with model Josephine Skriver at Joe's.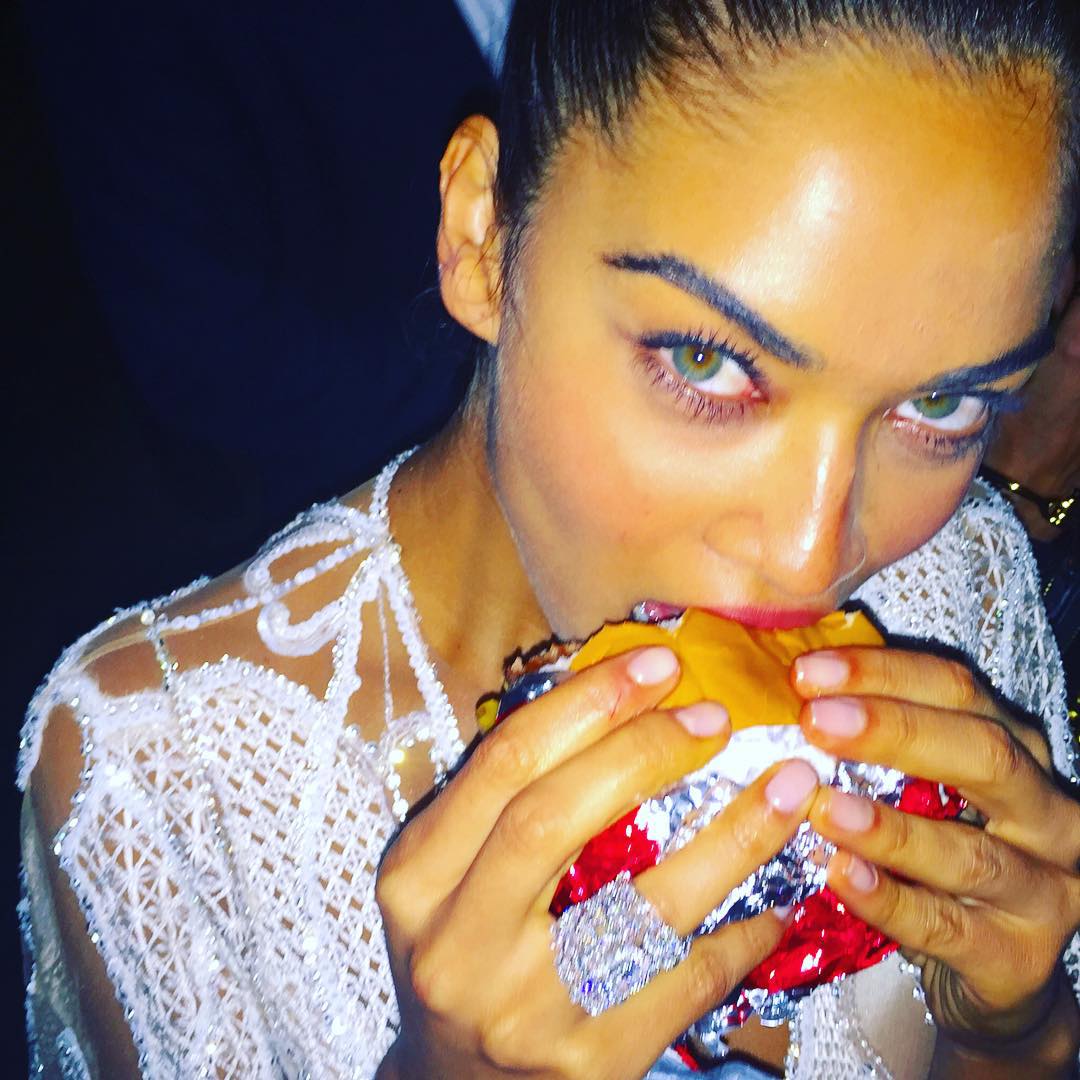 ADVERTISEMENT - CONTINUE READING BELOW
Shanina Shaik decided a burger was more her jam.
Model or not, life is so much better with pizza and carbs.
Photos from @lilyaldridge, @josephineskriver, @gigihadidsnapchat, @allancummingsnaps, and @sarasampaio on Instagram