When the holiday season starts trickling in, it doesn't take long before Metro Manila starts rolling out cheery décor of all shapes and sizes. It's easy to get into the Christmas spirit nowadays when the town's painted red and green, silver and gold—and sparkles everywhere! Luckily for us, we don't have to look farther than the nearest mall for splendid displays (and photo ops!). From ruby reds to bedazzling blues—and even pastels—every furnishing is nothing short of spectacular. Here, we round up the grandest mall Christmas trees if you need a merry little pick-me-up!
1. The Podium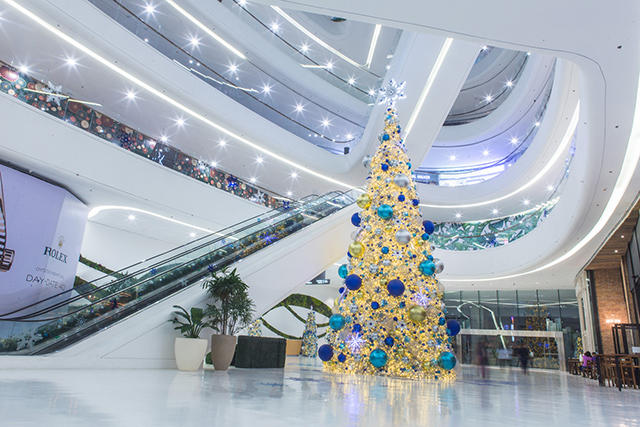 IMAGE Courtesy of SM Supermalls
The newly opened Podium Mall welcomes the holidays with a majestic white Christmas tree adorned with bright metallic blue, turquoise, and silver ornaments.
2. SM Mall of Asia
ADVERTISEMENT - CONTINUE READING BELOW
IMAGE Courtesy of SM Supermalls
Santa and friends await as you approach SM Mall of Asia's giant 50-foot tree—complete with candy cane swirls for a sweet finish.
3. SM Megamall
IMAGE Courtesy of SM Supermalls
SM Megamall's tree is delightfully regal, elaborately decorated with giant tiaras and dazzling sapphire-colored jewels and mirrors. The 45-foot tree is also shored up by two 16-foot stallions along the stairs.
4. SM Aura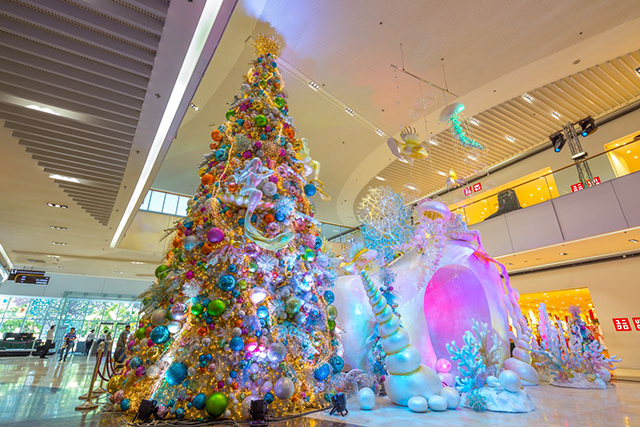 IMAGE Courtesy of SM Supermalls
Immerse yourself in an underwater fantasy at SM Aura with its pastel-drenched, holographic-hued seascape. Keep an eye out for the glowing giant jellyfish, shells and corals, golden starfish, and the huge pearls.
ADVERTISEMENT - CONTINUE READING BELOW
5. S' Maison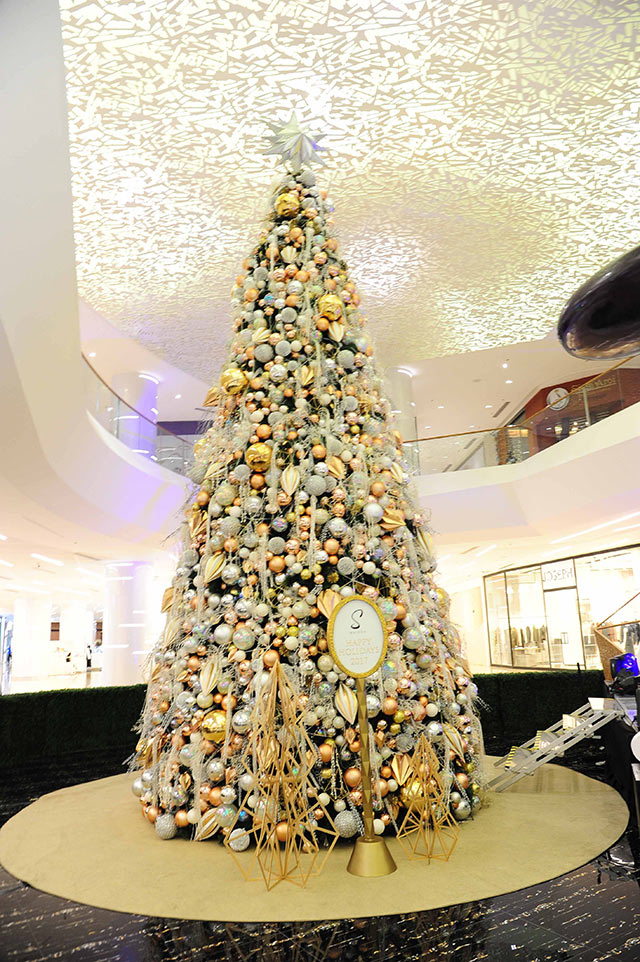 IMAGE Courtesy of SM Supermalls
S' Maison's tress is elegantly embellished with Christmas balls in gold, silver, and rose gold and is surrounded by geometric-shaped ornaments. Simply divine.
6.Power Plant Mall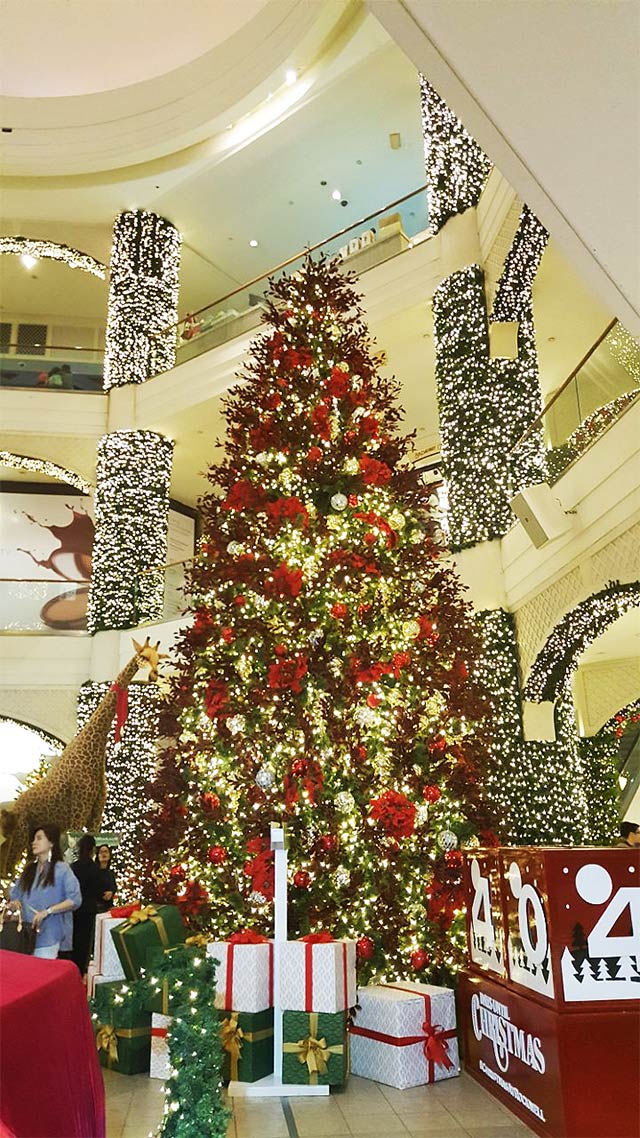 IMAGE Nicole Cruz
The Power Plant Mall's bold and bright display is complete with beautifully wrapped presents and—wait for it—lifesize friends from the Animal Kindom! SO. MUCH. FUN.
7. Shangri-La Plaza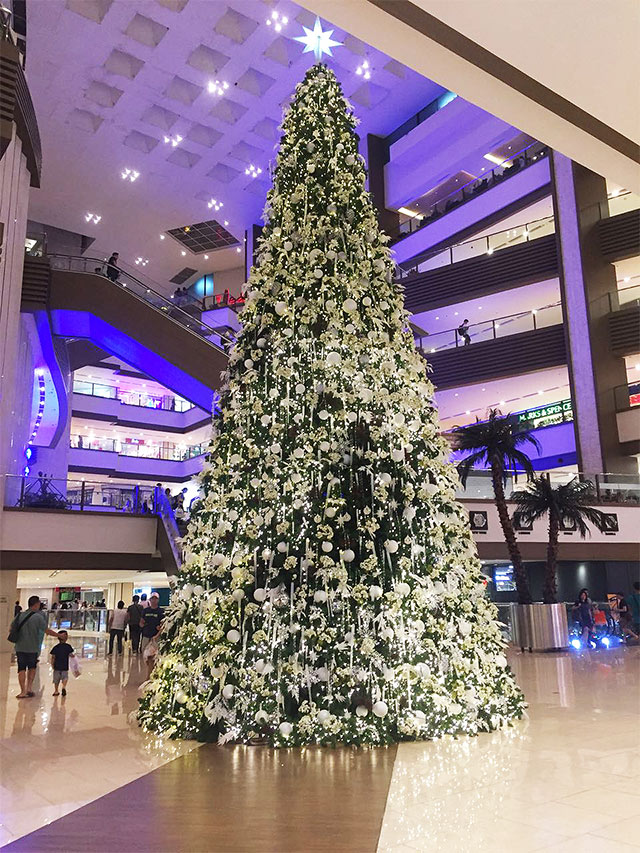 ADVERTISEMENT - CONTINUE READING BELOW
IMAGE Cathy Floro Santok
Who says we can't have a white Christmas in our tropical shores? Shangri-La Plaza's tree is a winter wonderland!
8. Robinsons Magnolia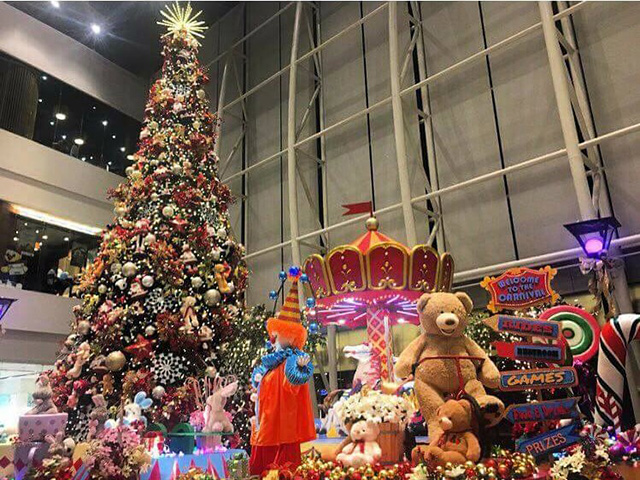 IMAGE Courtesy of Robinsons Malls
Kids (and kids-at-heart) will enjoy this festive larger-than-life carnival setup at Robinsons Magnolia.
With every tree display a feast for the eyes, we hope you get to tick off everything on this list. Don't forget to snap some holiday photos while you're at it!