Books are fascinating. They spark emotions. They also take you to places you've never been before. They provide nuggets of wisdom or inspire you to do extraordinary things, like seeking out and exploring new experiences and places.

Since there can be a lot of idle time while traveling, here are seven books that can help you pass the time while feeding your desire to travel at the same time.
1. The Statistical Probability of Love at First Sight by Jennifer E. Smith
ADVERTISEMENT - CONTINUE READING BELOW
Photo courtesy of Poppy/Little Brown
Reluctantly going to London to attend her father's second wedding, Hadley misses her original flight and gets stuck in JFK Airport, where she randomly meets Oliver. As they fly over the Atlantic, the two start exchanging stories about each other's lives, only to get separated at immigration upon arrival at the Heathrow Airport. Is this fateful encounter going to end just like that?

Perfect for the whimsical and hopeless romantic, the book will make you look forward to your next flight. More than the chance encounter at the airport, the story is about Hadley, how she mends her broken relationship with her father, and how she struggles to open herself to new possibilities. It will also take you around London where Hadley tries to find Oliver. Check out the book to see if they end up meeting again or not.
2. The Summer I Turned Pretty Trilogy by Jenny Han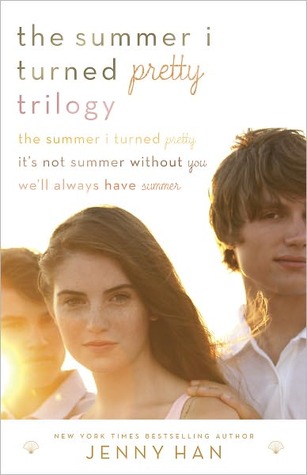 Photo courtesy of Simon & Schuster Books for Young Readers
Belly always looks forward to summer because of the beach, seeing Susannah, and being with the Fisher boys. She also gets to spend time with Conrad, whom she has been secretly in love with. But like everything in life, things change, and this particular summer is when things start to become a lot different.

In the series, Jenny Han will effectively remind you of how fun summers are in coastal towns while effectively discussing about coming of age, love and loss, making bad choices and making up for it, and independence. The books will elicit a whirlwind of emotions so be prepared to laugh, smile, and even cry at times.
ADVERTISEMENT - CONTINUE READING BELOW
3. Just One Day by Gayle Forman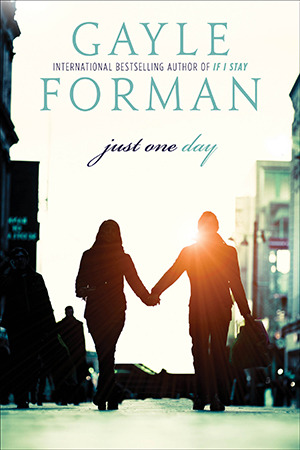 Photo courtesy of Speak
Allyson's orderly life gets thrown off track when she meets Willem during the last three weeks of her European tour. He invites her to Paris with him, to which she unexpectedly said yes. She is ready to let go of her inhibitions and take a leap of faith with a guy she barely knows. And just like that, everything changed in one day.

This page-turner will make you want to travel to places like Europe. Just One Day is not only about the romance between Allyson and Willem but also the wonders of the world, how experiencing various cultures brings inexplicable joy, and how meeting new people can get scary and exciting at the same time. The story, which revolves around a girl who is trying to find her place in the world, also tackles maturity and self-discovery.
ADVERTISEMENT - CONTINUE READING BELOW
4. A Year in Provence by Peter Mayle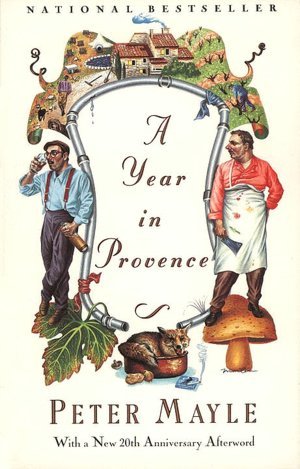 Photo courtesy of Vintage

In this autobiographical novel, Peter Mayle narrates how he fulfilled his life-long dream of living in Lubéron in Provence, France and the struggles that went along with it.

If you've ever wondered what it's like to live in an unfamiliar land, then this book is for you. A Year in Provence is also about going out of your comfort zone to fulfil a life-long dream. Through the author's humorous narration, the readers are given a glimpse of how life is in Southern France. You'll surely want to travel to Provence and experience firsthand its cold January winds, gastronomic fanfare, and fascinating culture.
ADVERTISEMENT - CONTINUE READING BELOW
5. Angels and Demons by Dan Brown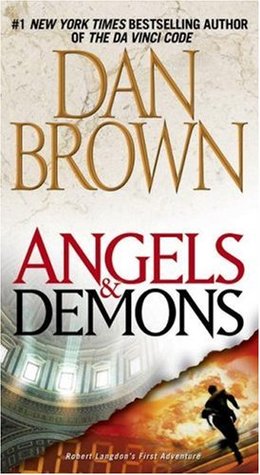 Photo courtesy of Pocket Books
Robert Langdon, a world-renowned Harvard symbologist, finds himself deep inside ancient Roman catacombs, crypts, and cathedrals while on a quest to solve the mystery unleashed by the ancient brotherhood called Illuminati.

In this thrilling novel about secret cults, revered historical figures, and centuries-old Catholic traditions, Dan Brown's effective storytelling will take you all around Rome. Towards the end of the book, you might find yourself wondering how much a ticket to Rome will cost, and wishing that you'll be granted access to the Vatican Secret Archives too.
ADVERTISEMENT - CONTINUE READING BELOW
6. The Alchemist by Paolo Coelho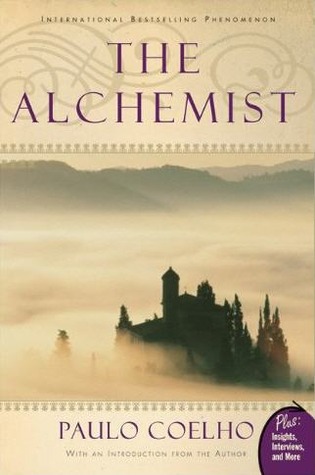 Photo courtesy of HarperCollins

The Alchemist is about Santiago and his journey towards Egypt, where treasure awaits him, according to his recurring dream. Throughout his journey, he meets various people, who all became instrumental in pointing him towards the direction of his quest.

The Alchemist encourages its readers to believe in the law of attraction that the universe conspires for us to attain our desires. The story also reminds us that traveling brings many experiences that we wouldn't know about had we chosen to stay in one place; the concept of "Personal Legend" or the meaning of true love. As the story ends where it began, it also speaks about how comforting it is to come home after an enriching journey.
ADVERTISEMENT - CONTINUE READING BELOW
7. The Geography of Bliss: One Grump's Search for the Happiest Places in the World by Eric Weiner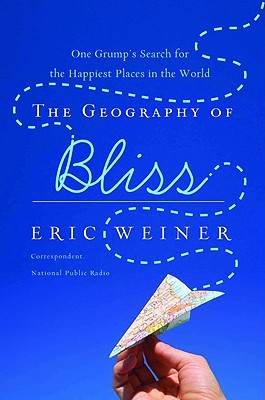 Photo courtesy of Twelve
Leaving behind a successful career as a foreign correspondent, Eric Weiner embarks on a journey across ten countries in search for the true meaning of happiness.

Through self-deprecating humor and poignant insights, the author takes us with him on a whirlwind adventure across four continents. By engaging the locals and foreigners in hearty conversations, Eric Weiner gathers firsthand information about what makes the country he is visiting fascinating. The book also tells us that the standard of happiness varies from one place to another. Towards the end of the book, you will surely feel the itch to travel in order to find your own bliss.
ADVERTISEMENT - CONTINUE READING BELOW
*This story originally appeared on Travelbook.ph. Minor edits have been made by the Stylebible.ph editors
Related Stories from Preview.ph
Hey, Preview readers! Follow us on Facebook, Instagram, YouTube, Tiktok, and Twitter to stay up to speed on all things trendy and creative. We'll curate the most stylish feed for you!