If there is one thing guides will be sure to impress upon you on your quest to view the aurorae—nope, it's not your camera—it's the extreme cold. Sure, dreaming of snow and a white Christmas can be fantastic, especially for those who are perennially sentenced to some form of warm weather. But that should also make you realize just how much harder it will be to brace yourself against the elements where it's closer to the poles.
Should you be unshakable in your wanderlust—or simply want to let your mind escape as we approach the summer—here are 6 places where you can view the mystic lights.
1. Yellowknife, Canada
Particularly helpful for tourists, the city of Yellowknife has its own forecasting website and it even lets you know if an aurora is predicted to appear that evening with its Northern Lighthouses. They're scattered around city and blink red or green if your chances are good.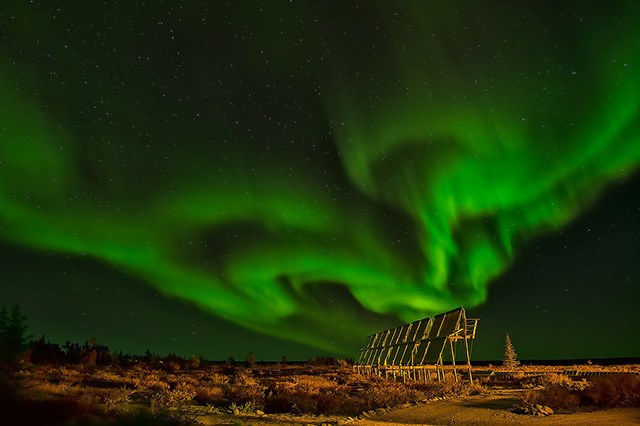 IMAGE Wikimedia Commons
The Aurora Village calls itself "Yellowknife's premier aurora-viewing destination." Its services includes hotel transfers and heated outdoor seats that can rotate a full 360 degrees, among other things. But if you're planning to DIY the trip, here's a list of other places where you can do so in the city.
ADVERTISEMENT - CONTINUE READING BELOW
Best time to go: Mid-November to the beginning of April
Average number of connecting flights to get there from Manila: 2, usually via Vancouver
2. Fairbanks, Alaska, U.S.A.
Just to the left of Canada is Alaska, and the city of Fairbanks also falls under the "Auroral Oval." You'll easily be able to find a number of aurora-viewing tours here.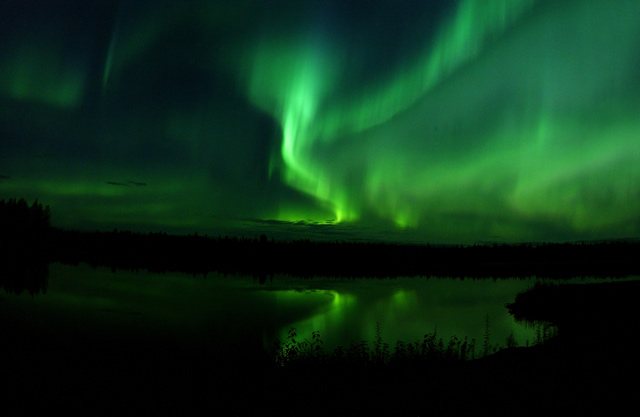 IMAGE Wikimedia Commons
But because it is a city and cities have light pollution, some prefer to drive up to Brooks Range or Manley Hot Springs. The former is where you'll find the Iniakuk Lake Wilderness Lodge, which offers multi-day packages and guided dog-sled tours; the latter is a town where a number of hotels have outdoor hot tubs filled with—you guessed it!—spring water, so you can stay warm while taking in the sights.
Best time to go: September until about April 20
Average number of connecting flights to get there from Manila: 3
3. Stewart Island, New Zealand
The southern hemisphere has its own breathtaking lights, too—the Aurora Australis. The rule of thumb is the farther south you go, the likelier it is you'll see it; that list includes Tasmania, South Georgia Island, Antarctica and even Ushuaia in Argentina. See the forecast here. But for the sake of practicality, let's stick with New Zealand.
ADVERTISEMENT - CONTINUE READING BELOW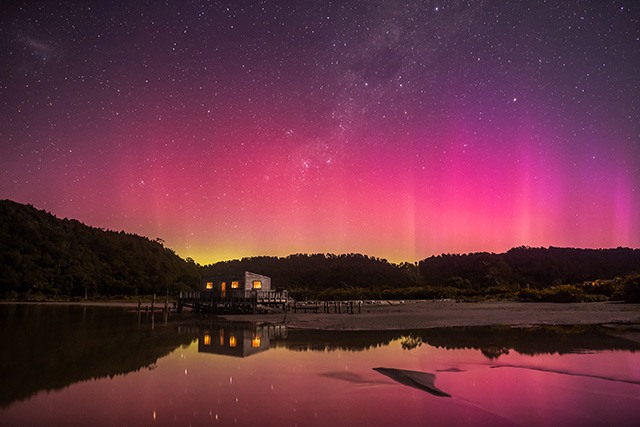 IMAGE Wikimedia Commons
An hour's ferry ride from Bluff or a short flight from Invercargill Airport, Stewart Island is located at the southern tip of the small country. It is sparsely populated as a great majority of the island is a park, but that doesn't mean it is lacking on the hotels-and-Airbnb front. We even found this listing for a house that'll set you back by an upwards of P15,000 a night. Rakiura National Park is so expansive that a trail can take up to 10 days!
Fun fact: "Rakiura" is Maori for "the land of the glowing skies."
Best time to go: Between to the equinoxes, March 20 and September 23, in winter
Average number of connecting flights to get there from Manila: 4
4. Abisko, Sweden
Though Sweden might usually conjure images of tall, pale, beautiful Scandinavians wearing Acne, Cheap Monday or Filippa K, this trip will bring you up north. After landing in Kiruna, you'll have to drive even farther north to Abisko where you'll be able to better see the Aurora Borealis.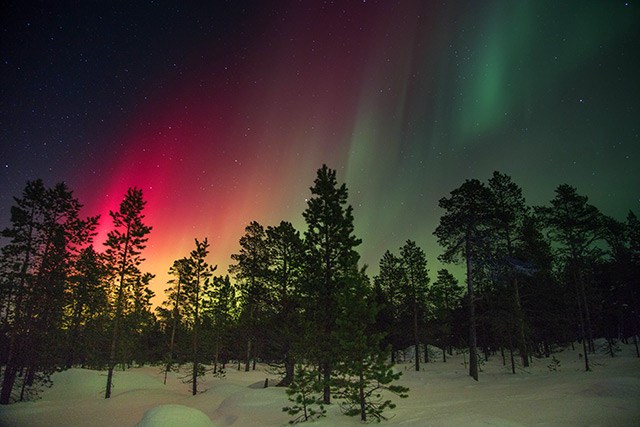 ADVERTISEMENT - CONTINUE READING BELOW
IMAGE Wikimedia Commons
Head up to the Aurora Sky Station in Abisko National Park. There you'll ride a chairlift to get to the observation tower. The Swedish Institute even claims that Abikso has a "scientifically proven 'blue hole'—a patch of sky over the Torneträsk lake that usually remains clear despite overcast weather in surrounding areas—gives Abisko its own microclimate." Make the experience even more memorable by staying in the ICEHOTEL —it's literally made of ice—and booking a four-course Nordic dinner at the Sky Station.
Best time to go: late November to March
Average number of connecting flights to get there from Manila: 3 to 4
5. Tromsø, Norway
Tromso is often described as "accessible" compared to other Northern Lights-viewing cities. It's even touted as the "Paris of the North."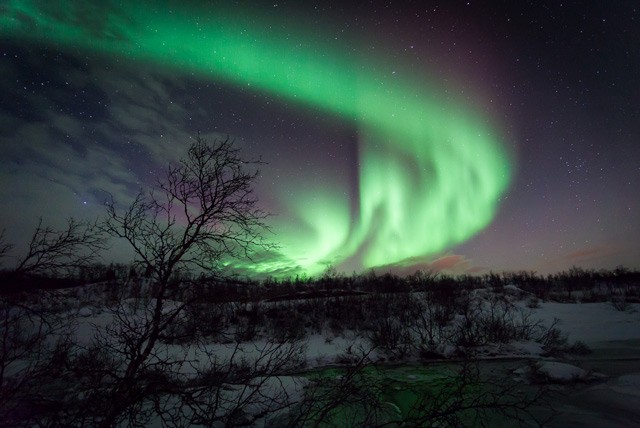 IMAGE Wikimedia Commons
What's nice about both Tromso and Norway is its centralized tourism efforts online, making it easy to find what you're looking for—may it be a flight during an aurora, a cruise around the fjords, Arctic Axe throwing, reindeer sledding, whale watching, or simply a hotel room. Click away!
Fun fact: Norway was reported the happiest country in 2017.
Best time to go: Mid-September to late March
Average number of connecting flights to get there from Manila: 3 to 4
ADVERTISEMENT - CONTINUE READING BELOW
6. Lapland, Finland
Home of the sauna, Hans Christian Anderson's "Snow Queen," the inspiration behind Disney's "Frozen," and lots and lots of reindeer, Finland has a number of towns and municipalities where you can see the aurora: Muonio, Paatsjoki, Utsjoki and Nellim. They're all located in the Finnish Lapland, the country's northernmost region that's sits beside Sweden, Norway, Russia and the Baltic Sea. Fly to its capital Rovaniemi, then travel by land to get to the neighboring locations.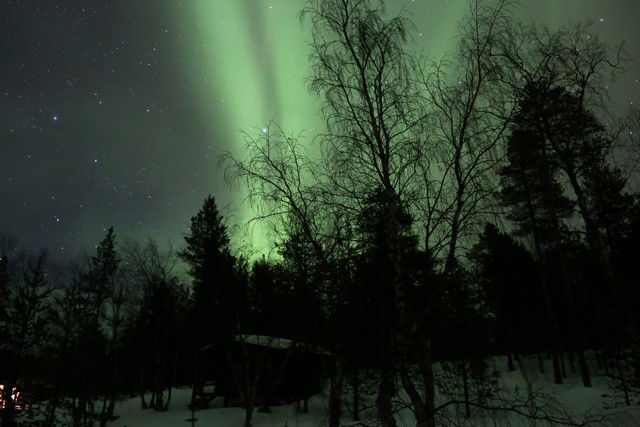 IMAGE Wikimedia Commons
There you'll find yourself spoilt for choice of accommodations—glass tree-houses, modern igloos that aren't made of ice and log cabins, or even a teepee if you dare. On the flip side, you'll be able to see the midnight sun where it's bright 24-hours in the summer.
Best time to go: Late August to April
Average number of connecting flights to get there from Manila: 3 to 4