By now, you have possibly seen your friends and officemates passionately post about Jerrold Tarog's historical epic movie Heneral Luna. Suddenly, the most dedma-to-the-world people you know care about #Halalan2016. You even began asking yourself: What is this sorcery? What has Heneral Luna done to them?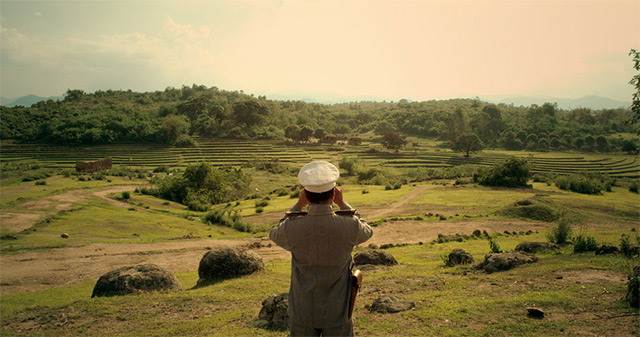 If you haven't seen the movie, below are five reasons why you should—and why you ought to do everything you can to make sure it stays in cinemas for the next few weeks.
ADVERTISEMENT - CONTINUE READING BELOW
1. Heneral Luna believed fashion is power.
The last thing you can expect from historical films is usually anything that's fashion-related. But lo and behold, the story begins with the subject of brand new, badass uniforms. General Antonio Luna asked his artist brother Juan Luna to upgrade the design of the old Rayadillo uniform, and insisted that all Filipino soldiers wear the same thing—whether you're a fighter from Kawit or a warrior from Guagua. Case in point: The ranks were visible on the uniforms, so that the privates, generals, and lieutenants could easily be distinguished from each other. Engineer Pedro Javier, a military consultant for the movie, reveals Luna's reason for this sartorial decision: "With this distinction, you would feel proud to fight. You were not just an insurgent or rebel. So this really affected their motivation." Talk about being dressed to kill.
2. Heneral Luna tells it like it is.
CONTINUE READING BELOW
Recommended Videos
After a heated encounter with the shady Felipe Buencamino, the general told everyone in the room: "Mga kapatid, meron tayong mas malaking kaaway kaysa sa mga Amerikano – ang ating sarili." The Philippine hero dared to say out loud what we can't seem to admit ourselves—we are part of the problem. Our self-absorption is a huge part of the problem.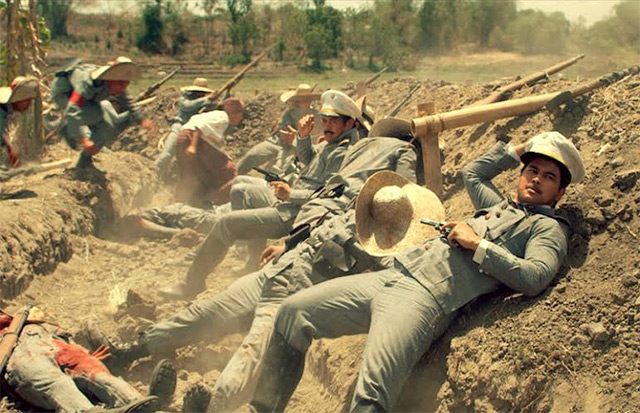 ADVERTISEMENT - CONTINUE READING BELOW
3. The film will force you to think about things bigger than yourself.
During an interview with a journalist named Joven, the general dropped a truth bomb about us as a nation: "Malaking trabaho ang ipagkaisa ang bansang watak-watak, Joven. Mas madali pang pagkasunduin ang langit at lupa kaysa dalawang Pilipino tungkol sa kahit na anong bagay."
Regionalism, that invisible but razor-sharp tool the Spaniards used to keep us from uniting, still lives on today. We remain a fractured country, but you will walk out of the cinema wanting to change that. You will walk out of the cinema caring about who wins in the next elections.
4. Brushing up on Philippine history will never go out of style.
This movie about events that transpired more than a century ago is catching fire because they are still happening today. Filipinos are still killing fellow Filipinos, we are a nation still divided by regionalism, the government is still infested by self-serving men and women who will turn coats when it is convenient for them. Most of the things we learned in our Philippine history classes have been forgotten, but this film is a wakeup call. Engineer Pedro Javier, military consultant for the movie, says it best: "In history, forgive but never forget. Because if you do, the fault or mistake of history will repeat itself."
ADVERTISEMENT - CONTINUE READING BELOW
5. And yes, this too.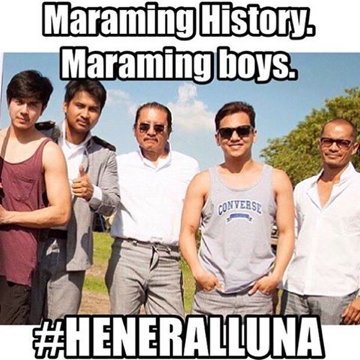 meme via @mara_andres on Instagram
John Arcilla, Paulo Avelino, Joem Bascon, Archie Alemania, and all them soldiers in uniform? Sold.
To see the updated list of cinemas still showing Heneral Luna, follow @heneral.luna on Instagram or visit this website. If your local cinema has stopped screening the film, go directly to the managers and demand that they bring it back. You have the power to save Heneral Luna.
ADVERTISEMENT - CONTINUE READING BELOW
Hey, Preview readers! Follow us on Facebook, Instagram, YouTube, Tiktok, and Twitter to stay up to speed on all things trendy and creative. We'll curate the most stylish feed for you!