What makes a cool mom? 
There are a lot of ways to address such a gargantuan question, and we at Preview dare answer: A mother's ability to move us is enough reason for her to be cool. 
Below, 25 moms—cool Preview moms, may we say—who move us in ways that run the gamut of looking damn good, aging gracefully, remaining relevant, and living intrepidly, they each deserve our respect. Give each one a follow and double taps, Preview girls!  

Amina Aranaz-Alunan 
Fashion girl Amina Aranaz married sweetheart Rafa Alunan and bore three good-looking children all while growing her family's accessories business and co-founding SoFA. #blessed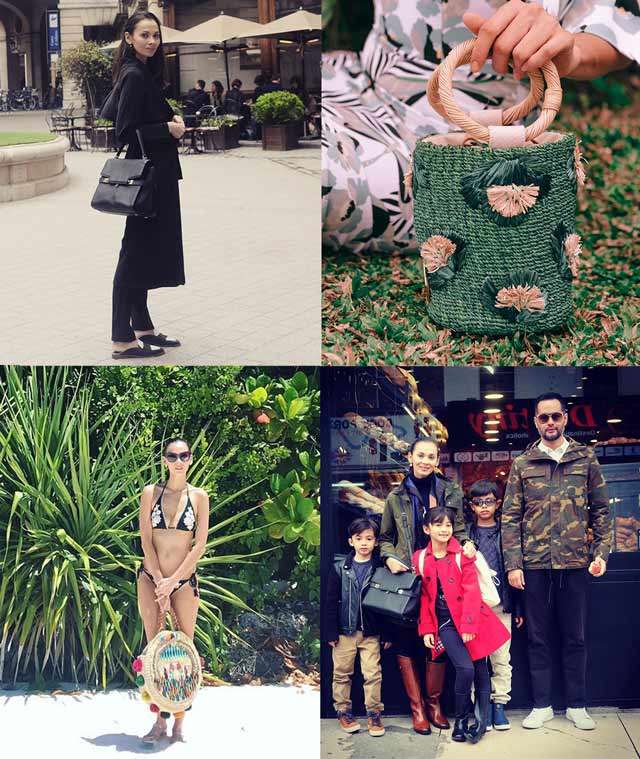 IMAGE INSTAGRAM/aminaaranaz
Follow her for: A tropical mood board better than your Pinterest, chic GNO style, well-coordinated family wardrobe ideas  
Tessa Prieto-Valdes
Only Tessa can get away with a gold bow on her head while lighting a candle in Baclaran on a Wednesday night or a baby pink tutu during a morning run around the village. Actually, there are a lot more sartorial decisions that only the irrepressible Sea Princess can get away with!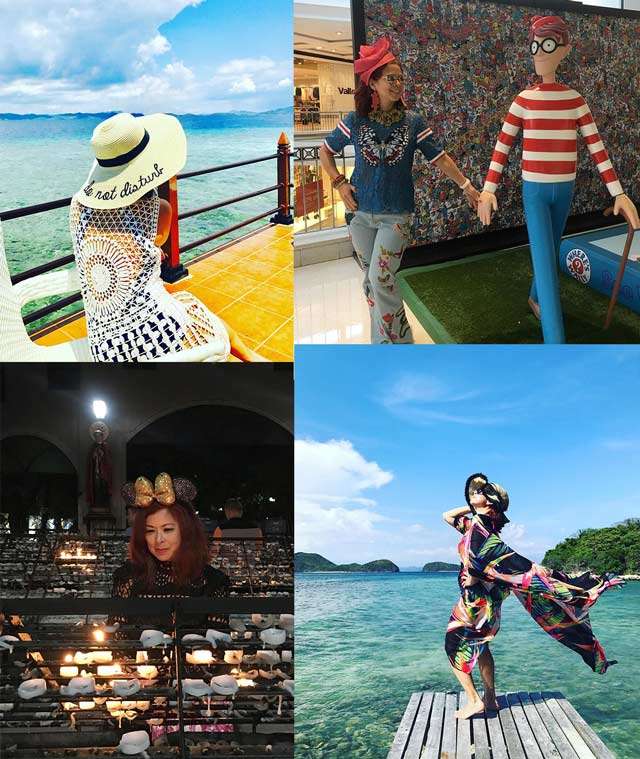 IMAGE INSTAGRAM/seaprincess888
Follow her for: Color! Character! Chutzpah!
Marian Rivera 
Post-pregnancy Marian looks no different from pre-motherhood Marian, making us question our own snacking habits and skincare regimen.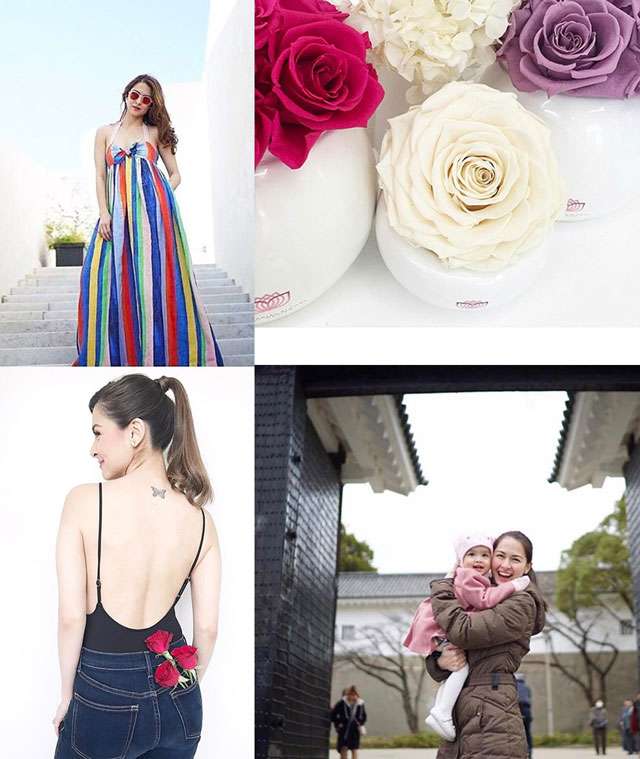 IMAGE INSTAGRAM/marianrivera
Follow her for: Mother and daughter twinning, shoe inspiration, DIY floral arrangements  
Marie Lozano
The entertainment reporter and lifestyle host does a good job of documenting the travels, side trips and the ladylike sartorial picks that come with her exciting job.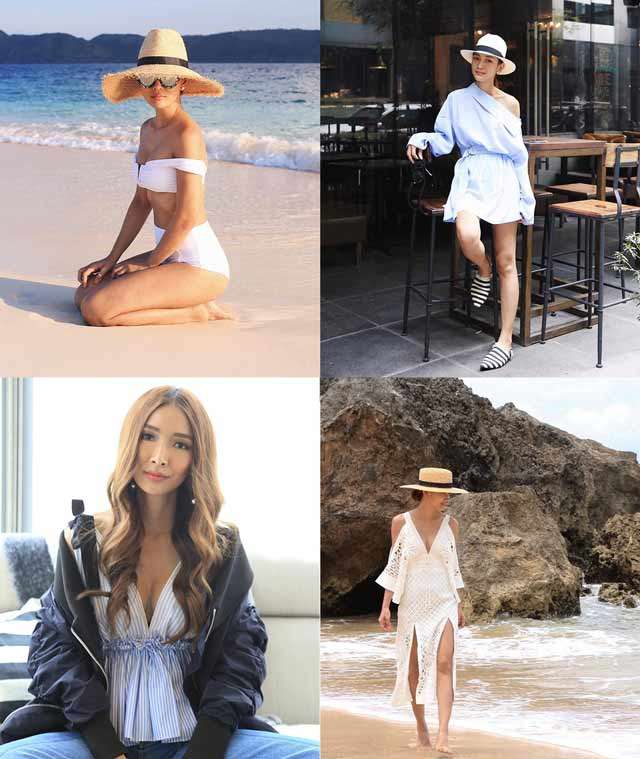 IMAGE INSTAGRAM/iammarielozano
Follow her for: An OOTD masterclass, freshness goals.
Jenni Epperson
Jenni's feed is what happens after a stylist intervention: there is an overall sense of artistic order; every OOTD, flatlay, video, and family shot flowing to the next. Can we DM her for a consultation?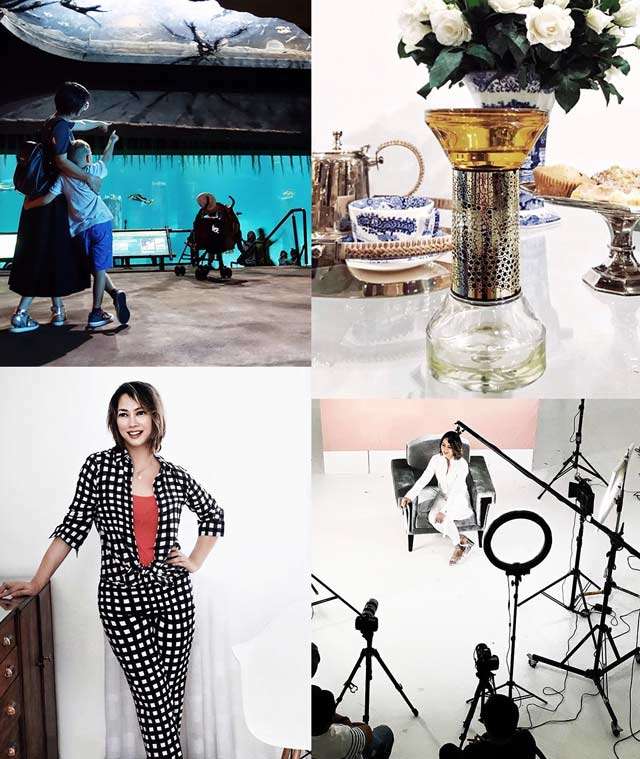 IMAGE INSTAGRAM/jenniepperson
Follow her for: Eclectic personal style, fantastic color composition, her well-designed home.
Bea Soriano-Dee 
Arguably one of the country's most photogenic, Bea Soriano-Dee looks her happiest when photographed with husband Eric Jr and son Braeden. Was it Belle Daza who once said that a Dee family photo could very well end up as a filler for picture frames sold in stores?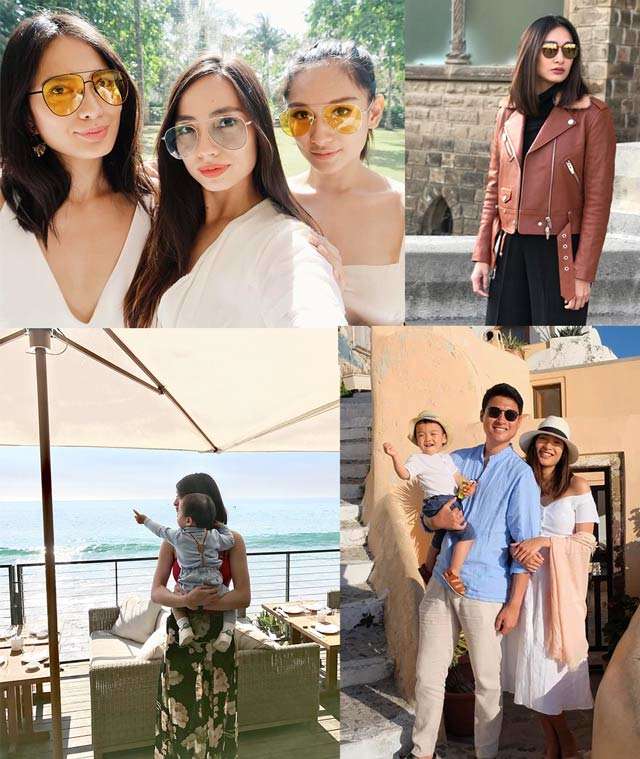 IMAGE INSTAGRAM/itsbeasoriano
Follow her for: Sun, sea, and sky travel ideas for starter families, beautiful people (aka her It barkada).
Mai Mai Cojuangco
App developer and returning accessories designer Mai Mai Cojuangco is the original cool girl. A couple of decades after she and sibs Mikee and China were all the rage in Preview Magazine, her innate coolness radiates more than ever.
ADVERTISEMENT - CONTINUE READING BELOW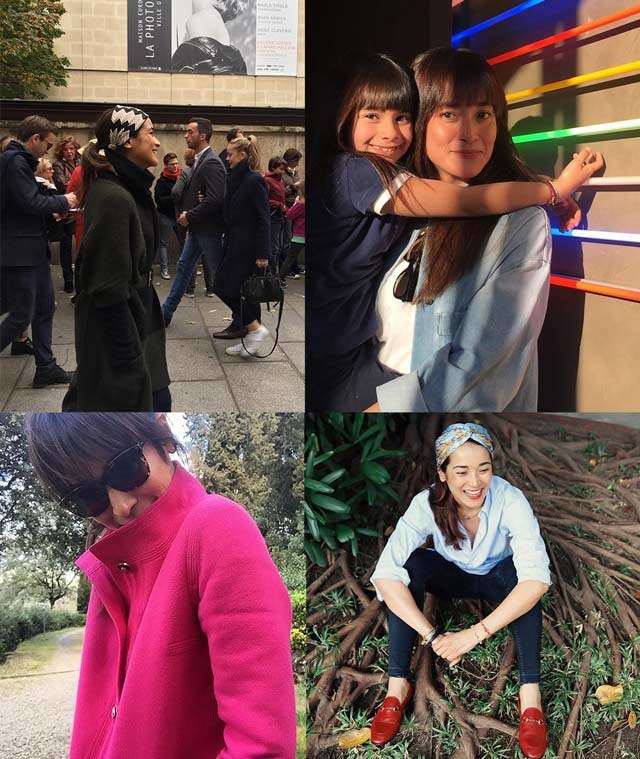 IMAGE INSTAGRAM/mai.cojuangco
Follow her for: Your new cheekbone goals, quiet elegance, style that does not even try.
Agoo Bengzon  
The bonus of following Agoo is the free beauty tutorial and shopping advice you receive after checking out her videos or reading any of her extensive captions. You're welcome, ladies.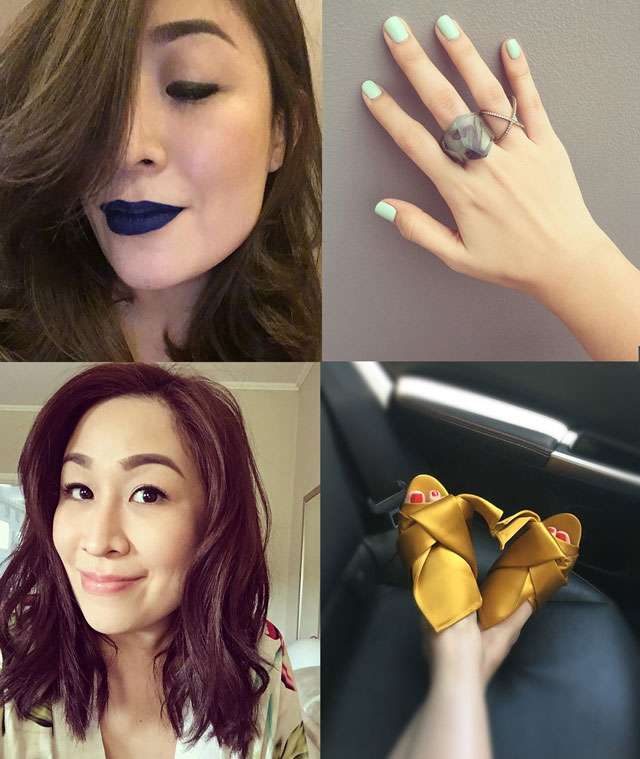 IMAGE INSTAGRAM/agoo_b
Follow her for: Your next skin, hair, nail, and cosmetic epiphany. 
Boom Sason 
All-star clientele aside, there is no sexier, stronger style statement than when fashion designer Boom wears Boom. #HotMomma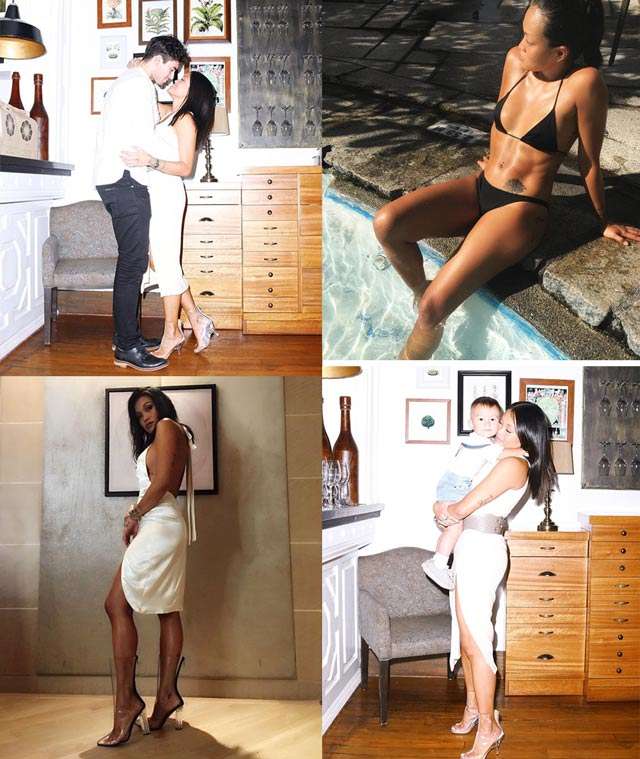 IMAGE INSTAGRAM/boomsason
Follow her for: Flattering swimsuits on Boom and all your faves, classy evening wear, Rihanna tributes. 
Daphne Paez
Host, author, lifestyle brand, and pioneer lifestyle blogger Daphne extends her refined storytelling to the squares of her Instagram feed. It's like a grown-up F gone digital.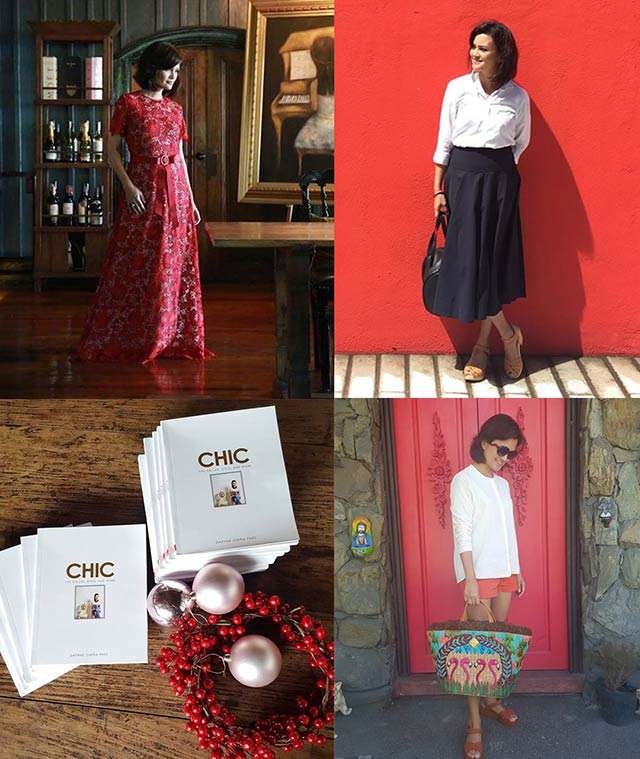 IMAGE INSTAGRAM/daphneop
Follow her for: #mytropicallife, Asian travels, classic comfort dressing.
Andi Eigenmann 
A self-proclaimed mermaid, Andi is inducting her daughter Ellie into a life of sun and surf—and the little girl seems to love every bit of it.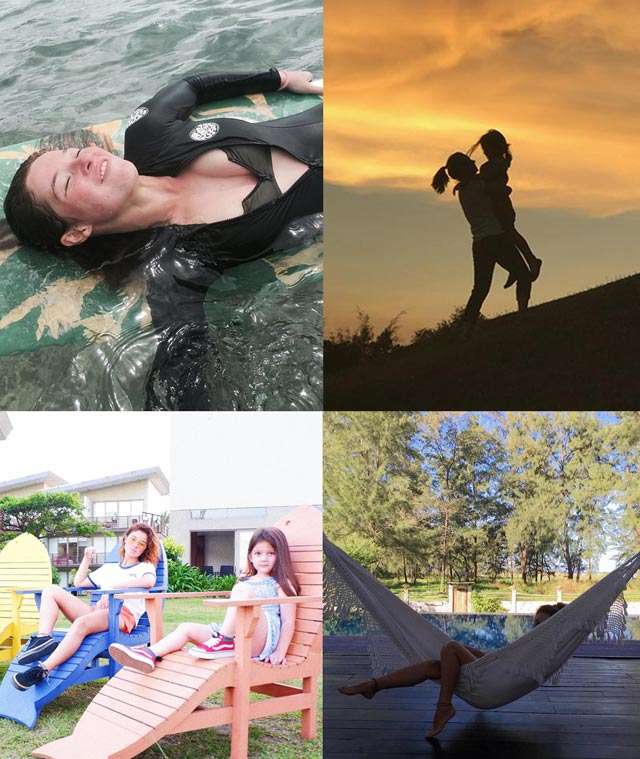 IMAGE INSTAGRAM/andieigengirl
Follow her for: A virtual vacation in the middle of a busy day. 
Michelle Lao
A quick scan of Michelle's multi-city IG feed gives you the impression that she either lives in a cruise ship or out of a suitcase—that while clad in the best separates money could buy.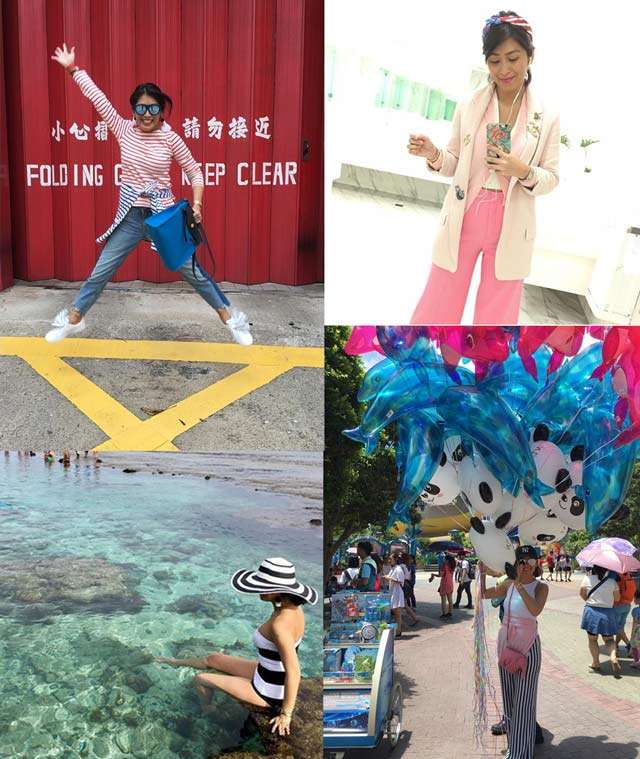 IMAGE INSTAGRAM/michellelao__
Follow her for: Layering for any kind of weather, 'round-the world OOTDs. 
 Samantha Richelle
In the realm of hot couple pics, Sam proves to be the local Posh to husband Anton Del Rosario's Becks. But Sam's edge over Victoria? Sexiness and grit that make you forget she's also a mother of one.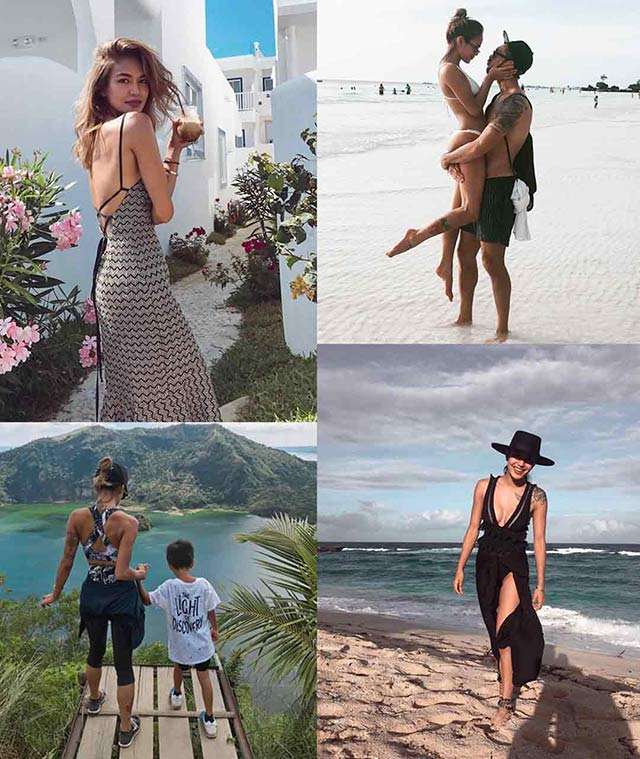 IMAGE INSTAGRAM/samrichelle
Follow her for: Tattoo-flaunting hubadera chic, creative toddler OOTDs, aforementioned hot couple pics.
Amanda Griffin-Jacob 
How Amanda progressed from model, VJ and lifestyle host to yoga-practicing, clean-eating wife and mother is pure #goals.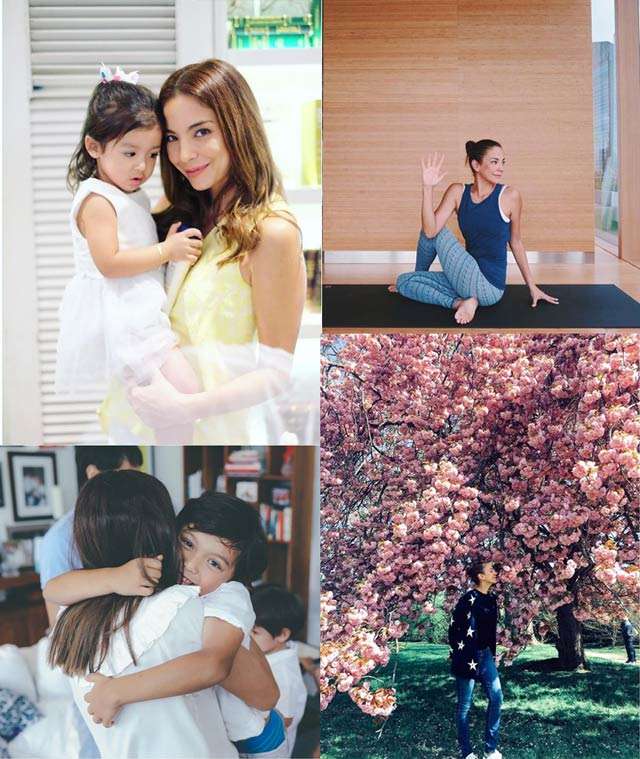 IMAGE INSTAGRAM/amandagriffin_j
Follow her for: Body inspiration, vacation options, the fountain of youth.
Eloise Alba-Carballo
What does a Manila fashion editor do when she gives up publishing's frenetic pace for love and a new life overseas? Create a beautiful domestic life—down to the last Instagrammable detail.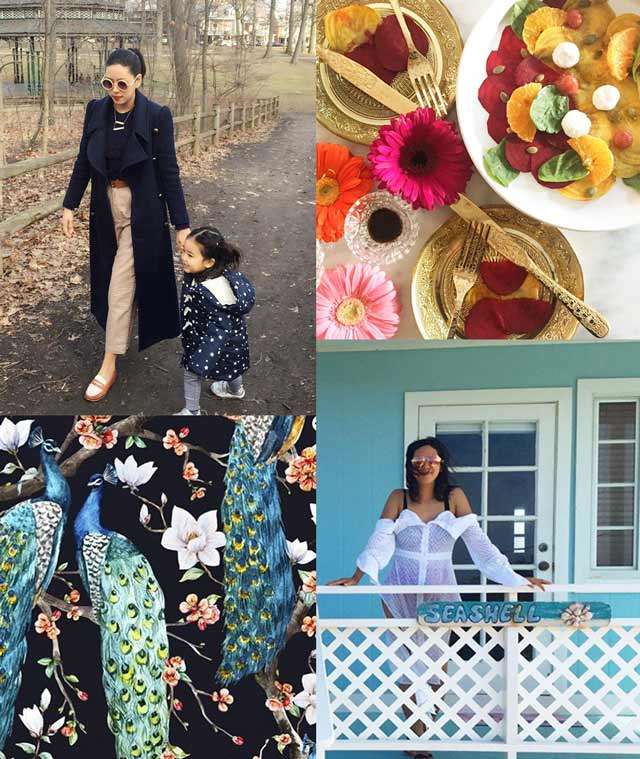 IMAGE INSTAGRAM/eloisealba
Follow her for: Food and flower flatlays, tablescapes, rustic and romantic things 
Sarah Lahbati 
With her killer body and smoldering gaze, it is still hard to believe that the actress and author has been a mom for four years now. Motherhood seemed to have made her hotter.   
ADVERTISEMENT - CONTINUE READING BELOW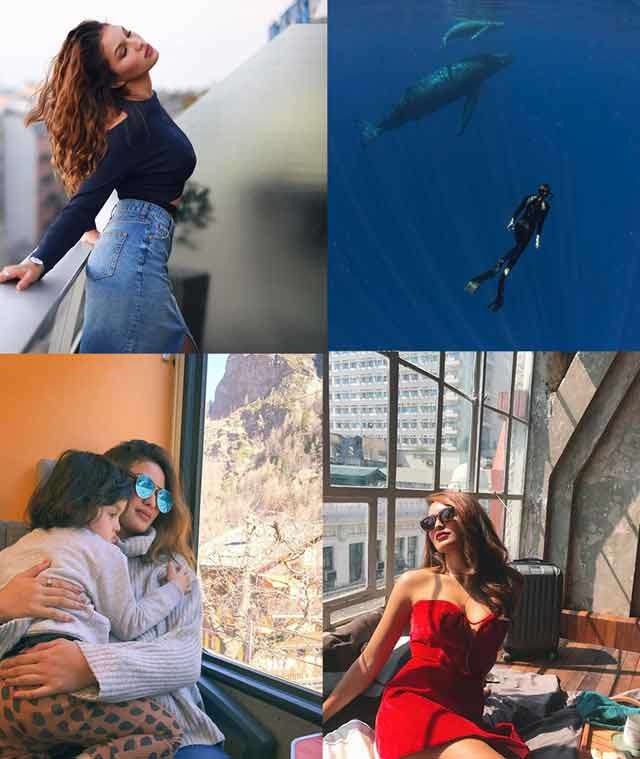 IMAGE INSTAGRAM/sarahlahbati
Follow her for: Travel pics with #ziontheyounglion, her next vacation, those lips.
Grace Barbers-Baja 
Former retail professional Grace made something productive out of her gift of gab and love for home accents while raising her young family. The result? The Spoiled Mummy blog and her Grace Home line of flatware, candles, and other fancy accoutrements.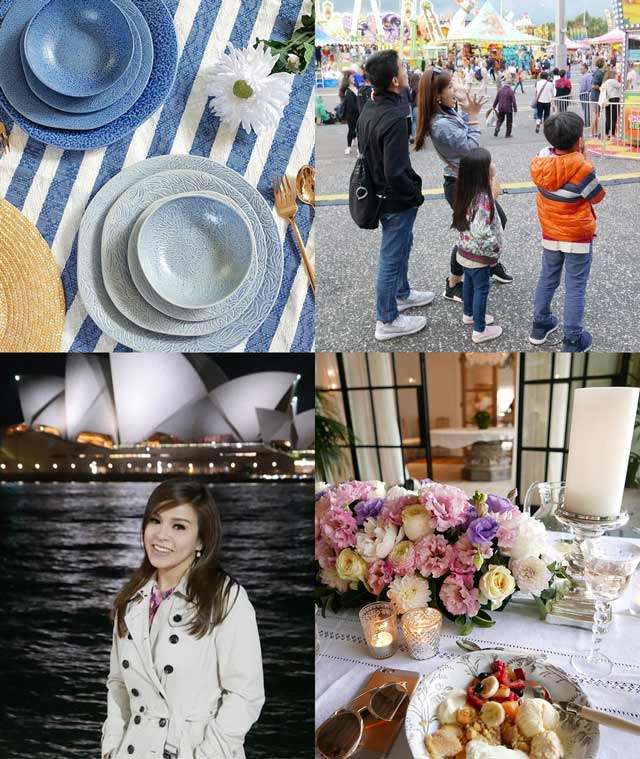 IMAGE INSTAGRAM/thespoiledmummy
Follow her for: Family vacation ideas, living and dining room accents, brunch menu suggestions.
Angel Jacob
She's practically looked the same since she first appeared on TV as a host and actress almost twenty years ago. Life is unfair!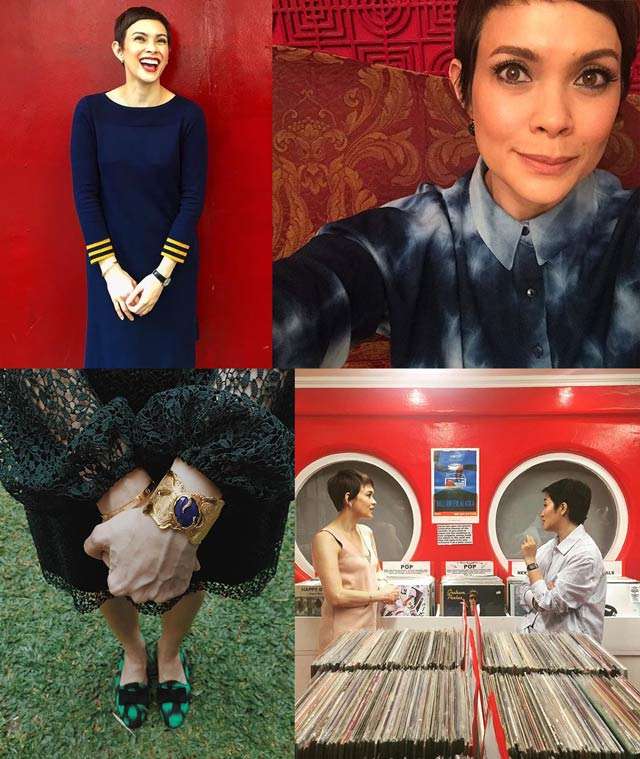 IMAGE INSTAGRAM/angelpjacob
Follow her for: Skincare goals, pixie cut dressing, selfies with her celebrity interviewees.
Kitty Bunag 
One of Preview's go-to interior and product stylists, Kitty is also a flatlay expert, a stickler to her feed's color story, and a lovely subject to look at, too.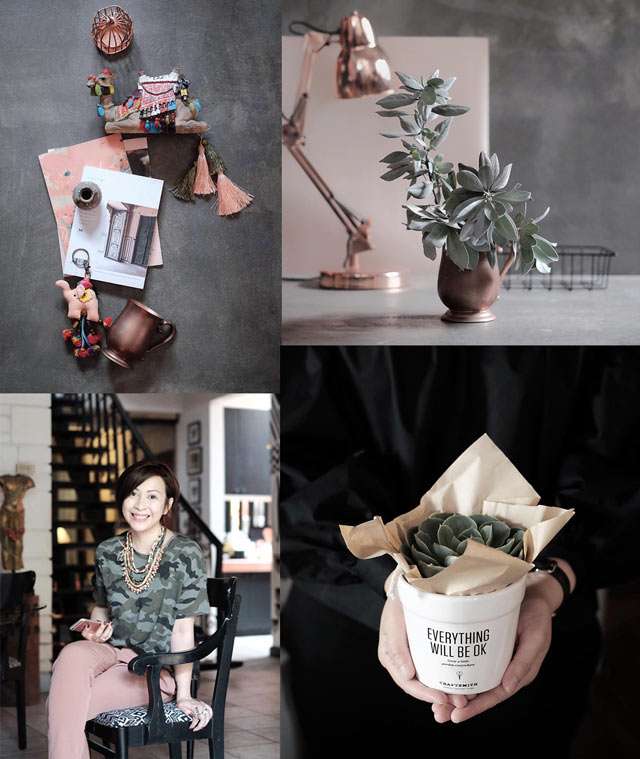 IMAGE INSTAGRAM/kwittyb
Follow her for: A sampling of stylish flatlays for your feed, vignette tips for your living room, the most calming grey palette.
Hindy Weber-Tantoco 
 Leaving her former fast-paced routine as a fashion designer and society page fixture for a life that is equally relaxed and chic is Hindy's smartest move. Now that's a winner.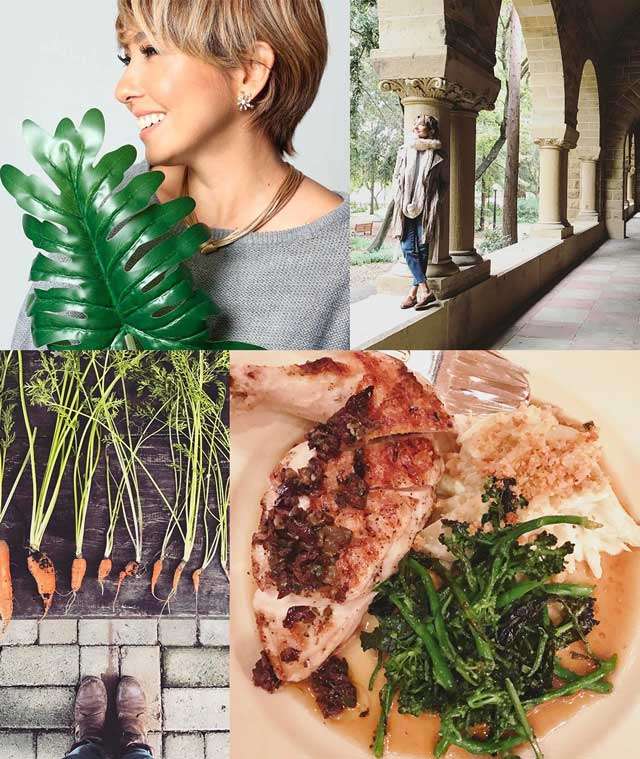 IMAGE INSTAGRAM/hindyweber
Follow her for: The right amount of chill, farm to table goodness
Pauline Juan
Telling stories on IG in the same voice all of Pinoy fashion gravitates towards, it's as if the former Preview editor-in-chief never stopped working. As one of her followers put, one comes to Pauline's feed for the images and stays for the captions.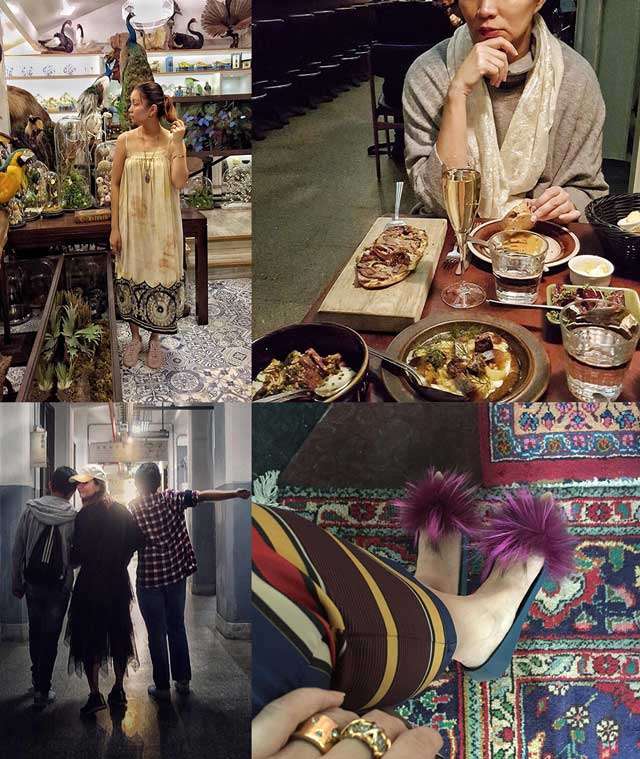 IMAGE INSTAGRAM/paulinejuan
Follow her for: #InstagramHusband and #InstagramSon stories, pet love (furry footwear, really), evidence that fashion girls eat.
Gretchen Barretto
La Greta's life of private voice lessons, derma time with Dr. Aivee, and London trips to visit daughter Dominique is the Preview Girl's idea of a posh Mama slash pearl necklace-wearing Tita of Manila.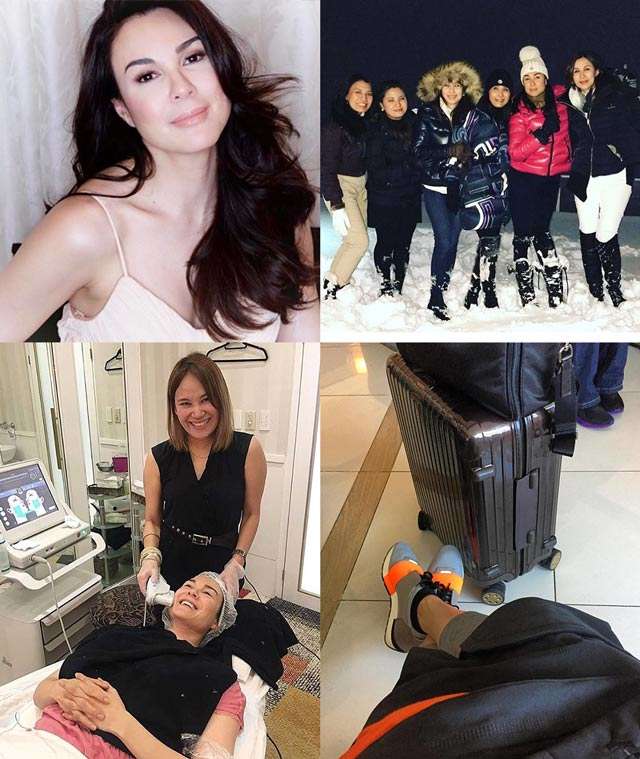 IMAGE INSTAGRAM/gretchenbarretto
Follow her for: The videos! Her GNO, food, OOTD, and workout videos are an entertaining peek at a charmed life. 
Tessie Singson
How many senior citizen moms rock Comme des Garçons and Basic Movement and know how to pose for an OOTD? Not a lot—which is why Lola Androgynous is an easy cool mom pick.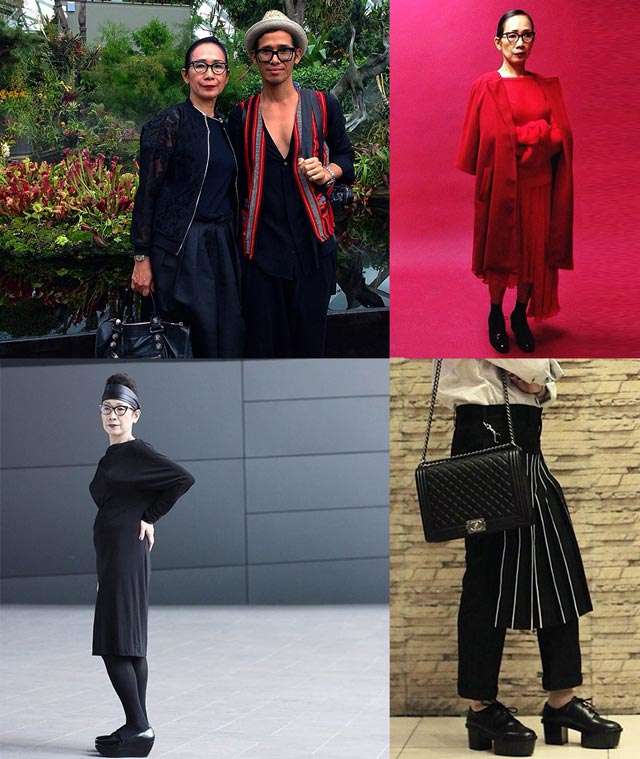 IMAGE INSTAGRAM/lolaandrogynous
Follow her for: Edgy lola dressing, hardcore bag and shoe porn, and OOTDs with son JP.
ADVERTISEMENT - CONTINUE READING BELOW
Kris Aquino
Admit it: You had a blast seeing her unpack her kikay kit down to the last eyebrow pencil. Whatever medium, polarizing pop culture guilty pleasure and occasional Preview cover girl Kris Aquino is hard to resist. She is Queen of all media, after all.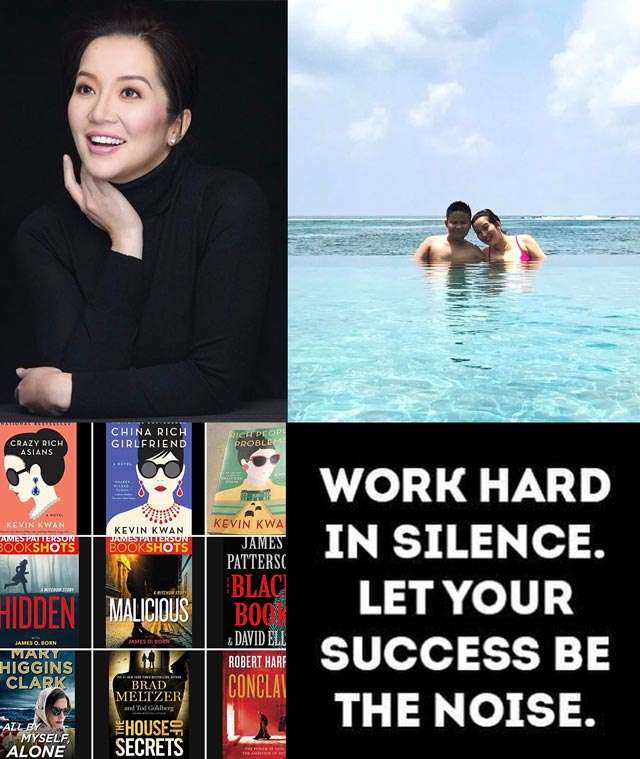 IMAGE INSTAGRAM/krisaquino
Follow her for: QOTDs you never thought you needed, life with Josh and Bimb, reading list suggestions, on whether she truly is portraying Cassandra Shang in the upcoming Crazy Rich Asians flick.
Georgina Wilson-Burnand 
By staying influential and relevant throughout her wedding and pregnancy, Georgina singlehandedly extended the shelf life of the It Girl.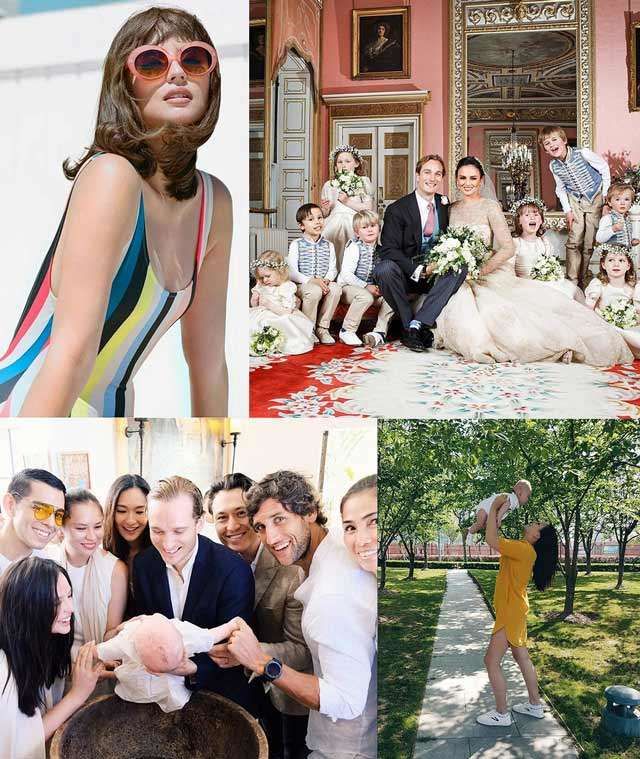 IMAGE INSTAGRAM/ilovegeorgina
Follow her for: The evolution of the It Girl, the journey of the It Baby, the beginnings of the It Family.