With everyone now booking a trip to Japan, here's what you can do in its capital.
1. Eat!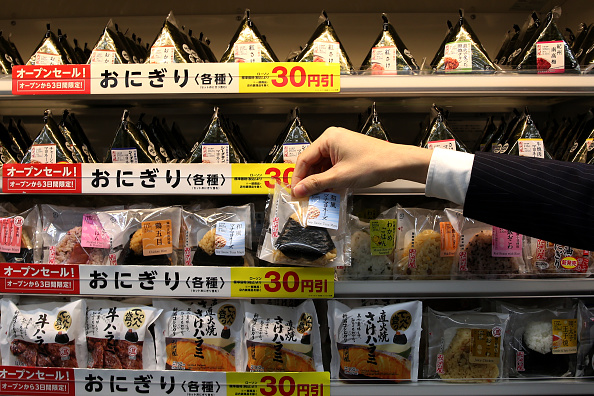 (Getty Images News Buddhika Weerasinghe)
To quote Preview Creative Solutions Senior Graphic Designer Pow Santillan, "[Tokyo is] a constellation of Michelin stars." But there's no need to be picky. I once read that food in Japan is universally good and in the few times that I've been there, I've found this to be true—even onigiri (rice balls, tuna-mayo is a fave), oden (hotpot) and boneless fried chicken from the konbini—save for the few traditional dishes that are an acquired taste, of course. Or visit a supermarket at night, usually after 8 or 9pm, and enjoy all manner of sashimi, sushi, katsu, Chinese and Korean fare at a discount.
ADVERTISEMENT - CONTINUE READING BELOW
Still don't know where to eat? Preview Lifestyle and Copyeditor Jae Pickrell's Instagram should clue you in.
SB Tip: Ever heard of monjayaki? It's like okonomiyaki but with a wetter consistency, minus the sauce called sosu. Have it with a yuzu mojito on Tsukushima Street, a quaint place with real estate offices, monja restaurants, small shops, and a coffee roastery. Some establishments claim to have been there since the 1980s.
2. Explore the underworld.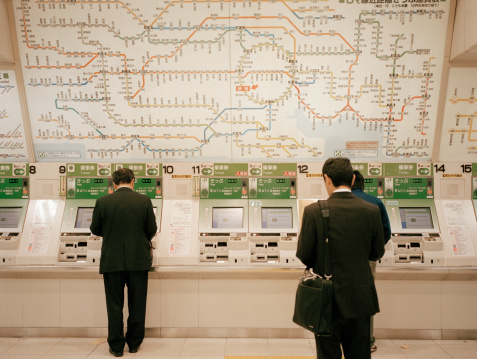 ADVERTISEMENT - CONTINUE READING BELOW
Recommended Videos
(fStop Martin Holtkamp)
The Tokyo subway system is a world onto itself. Some stations are busier and more well-equipped than others, but most seem worth exploring. Plus, it's the best way to burn all those calories. You might even find a pop-up Uniqlo shop while you're at it!
3. Hoard all the fashion magainzes and pens.
Need I say more? Tsutaya and Kinukuniya are must-visits! Buy all the Brutus, Popeye, Men's Non-no, Vivi and Vogue Japan, you can carry. Book Off is also a good option if you want to try your luck with secondhand books.
4. See some art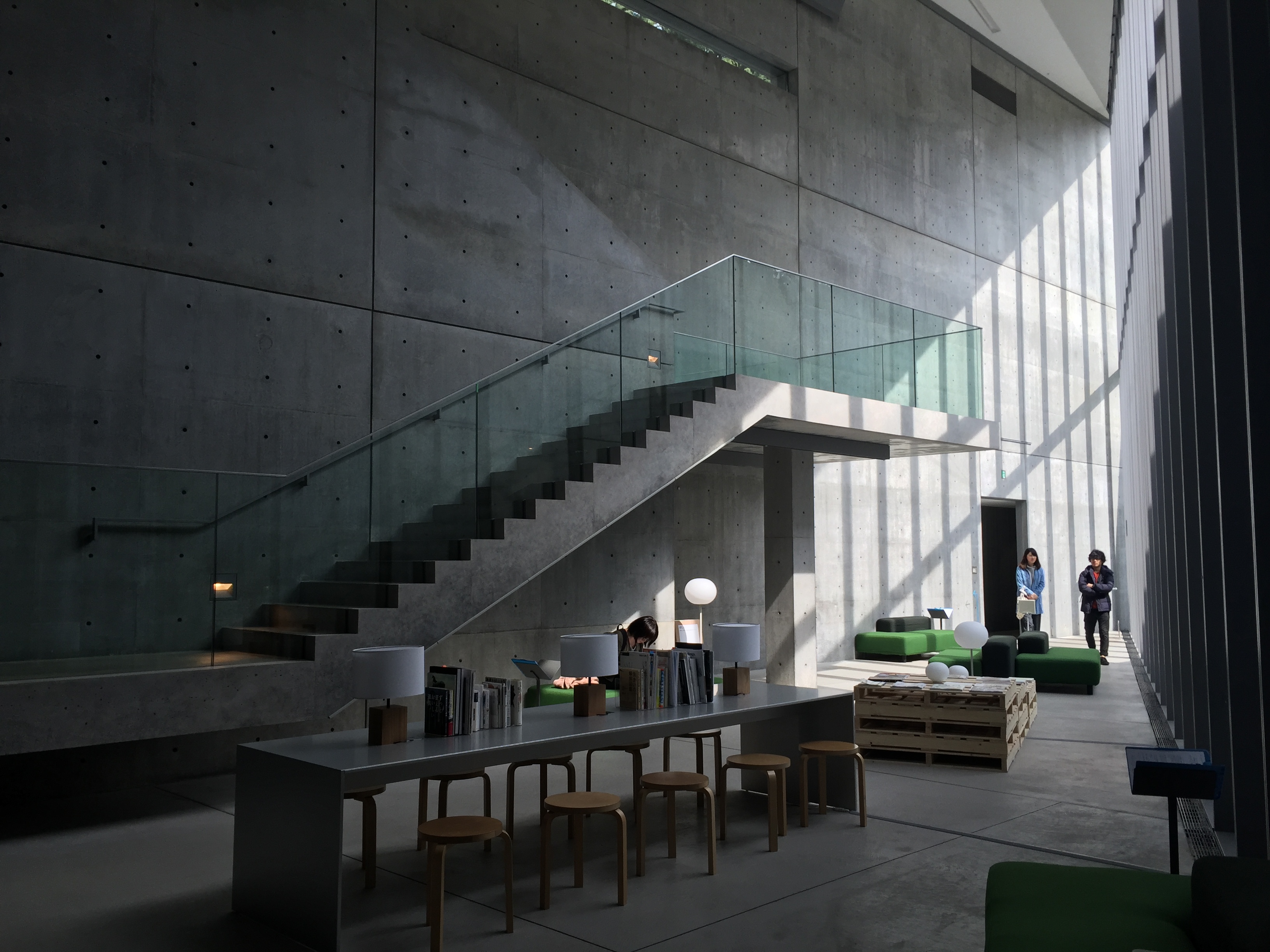 ADVERTISEMENT - CONTINUE READING BELOW
Design Sight 21_21
Both located in Shinjuko Hills, Suntory Museum of Art and Design Sight 21_21 are a short walk from each other. The latter was founded by fashion designer Issey Miyake. Its current exhibit, Zakka: Goods and Things, is sure to delight any hyperconsumerist's heart. And what fashion girl—or millennial—doesn't appreciate consumerism, for that matter?
ADVERTISEMENT - CONTINUE READING BELOW
Hinokicho Park
SB Tip: Beside 21_21 Design Sight is Hinokicho Park, complete with a mini waterfall and river, reflecting pool and playground. The slide in particular is a geometric piece of art that's perfect for an OOTD.
5. Embrace the kitsch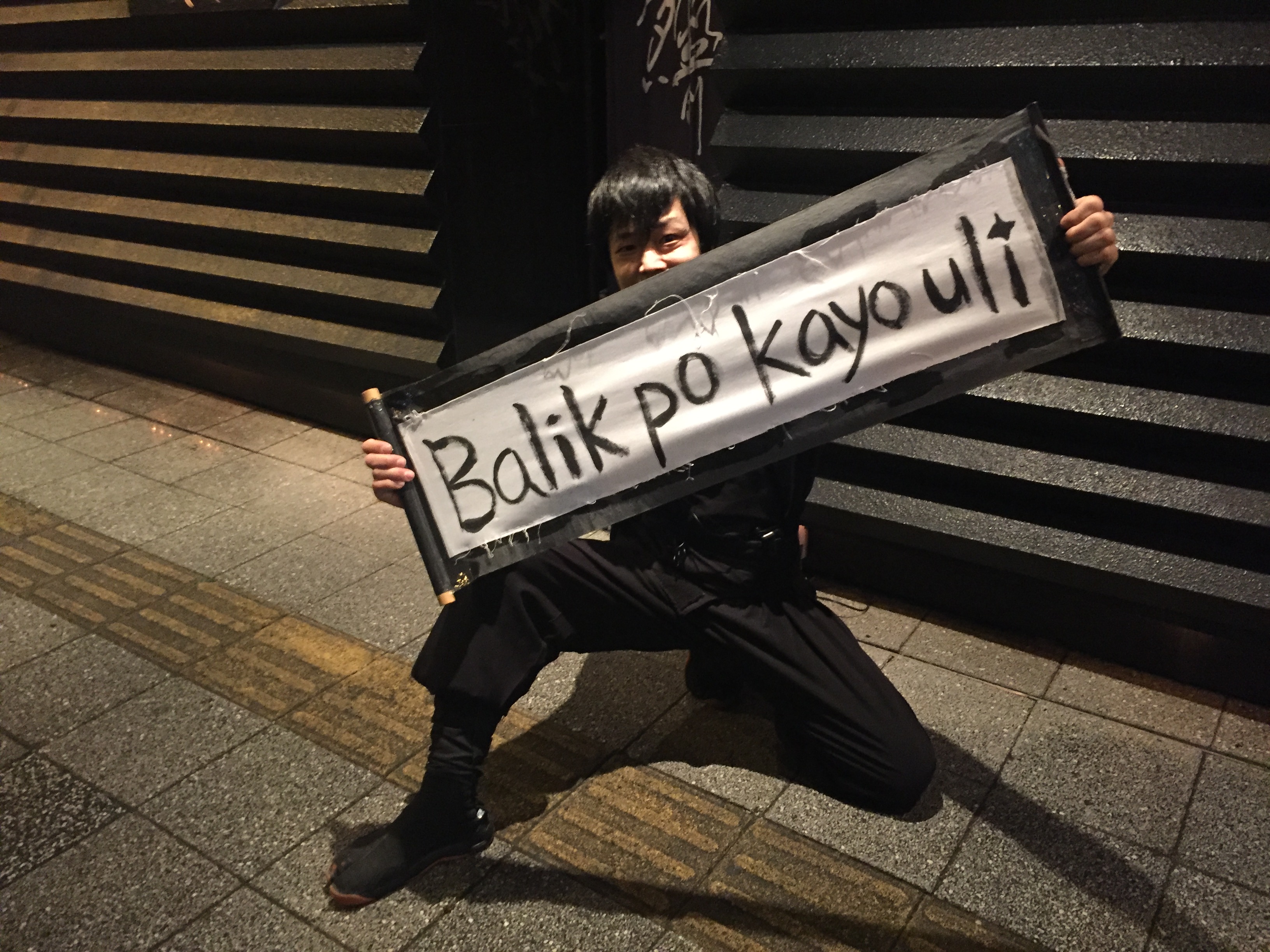 Ninja Restaurant
Tokyo is full of contradictions. The place that gave us Muji and minimalism also serves maximalism in all its Harajuku glory. Go all out bug eyes and luminous skin in a purikura machine; there are arcades dedicated to these in Shibuya. Or try the Ninja Restaurant in Asakusa if you have an upwards of Y5,000 to spend on a multi-course fusion meal. I don't want to give too much of it away, but it's definitely an experience.
ADVERTISEMENT - CONTINUE READING BELOW
6. Party like a salaryman.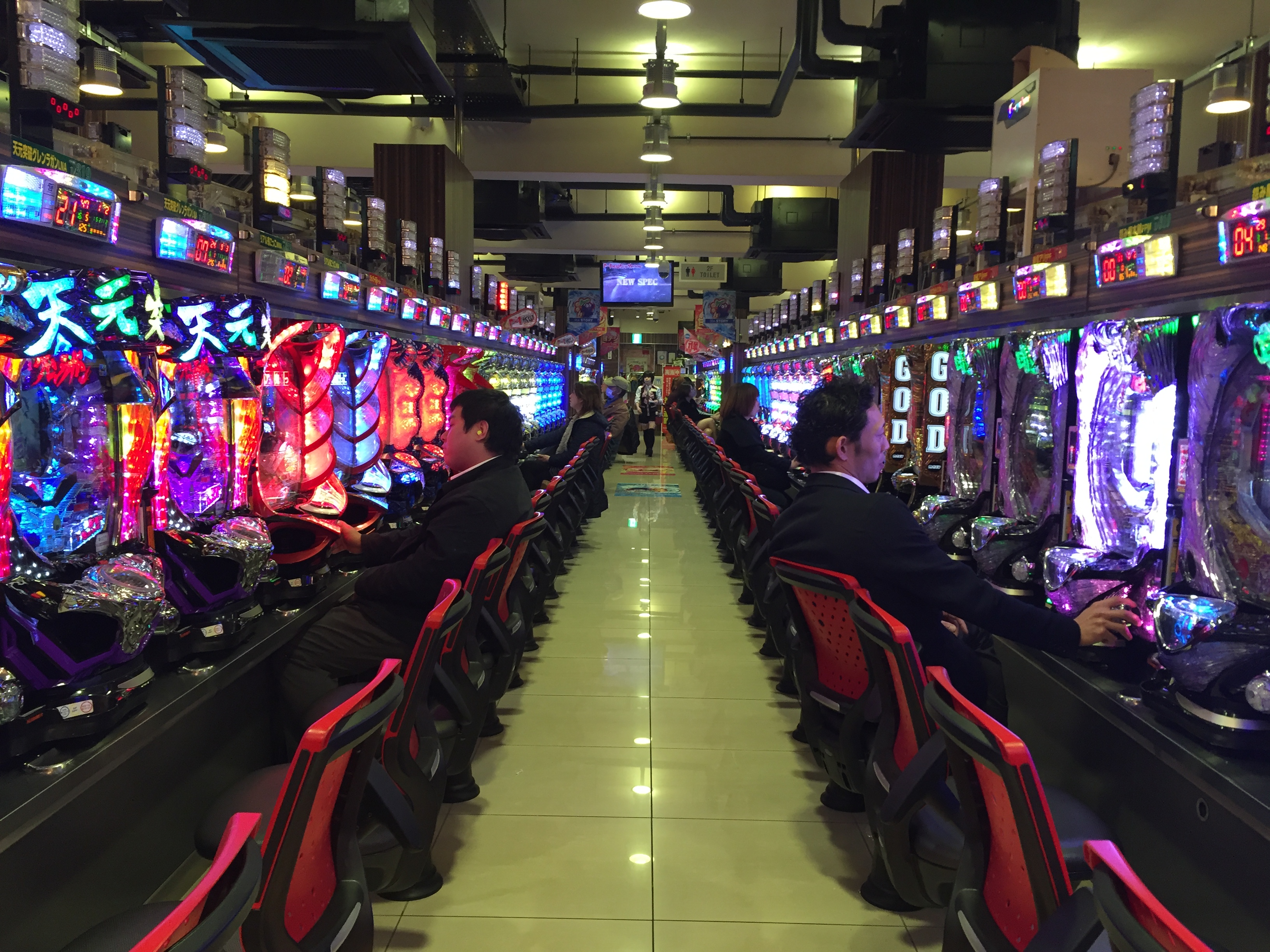 Pachinko arcade
If you've gotten a taste for Yamazaki and Hibiki, maybe it's time you try hoppy and shochu. Grab a drink at Yurakucho or gamble at a Japanese arcade dedicated to pachinko. Some bars are very intimate and can accommodate only a handful of people at a time. Feeling a little more ladylike? Maybe karaoke will be your thing. A quick search on Google Maps will reveal the ones nearest you.
ADVERTISEMENT - CONTINUE READING BELOW
SB Tip: Looking for post-drinking grub, get a beef bowl from any number of 24-hour restaurants like Yoshinoya and Sukiya. Be sure not to miss the last train home (usually at midnight) or end up spending all your money on a cab ride.
7. Taste and see the cherry blossoms.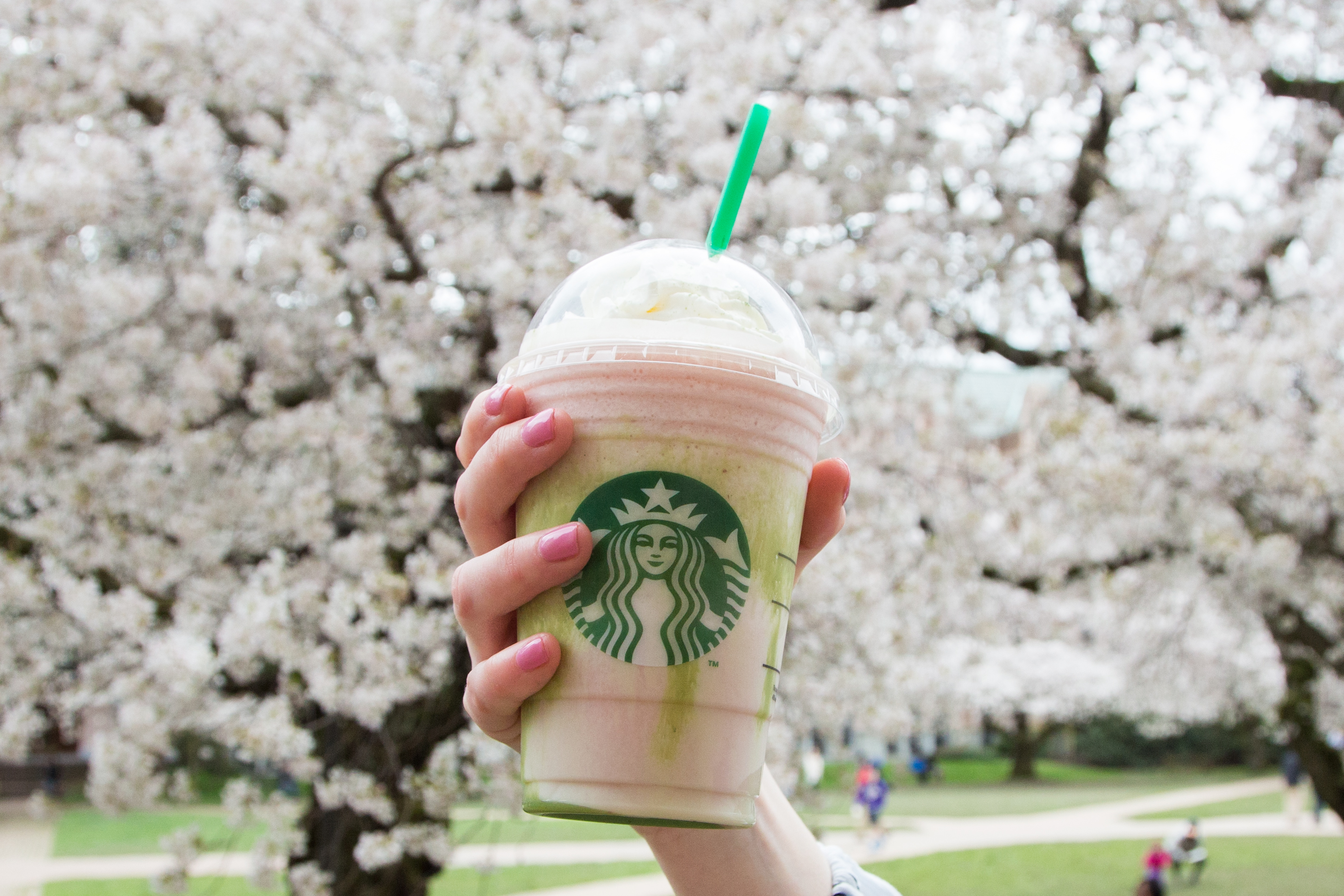 If you're lucky, I hear they're blooming. Kitkat and some soft-serve ice cream stalls have matcha-sakura flavors, while Starbucks offers sakura-and-strawberry flavored frappes and lattes. Feeling traditional? Have a sakuramochi.
ADVERTISEMENT - CONTINUE READING BELOW
8. Get papped by a real life sartorialist.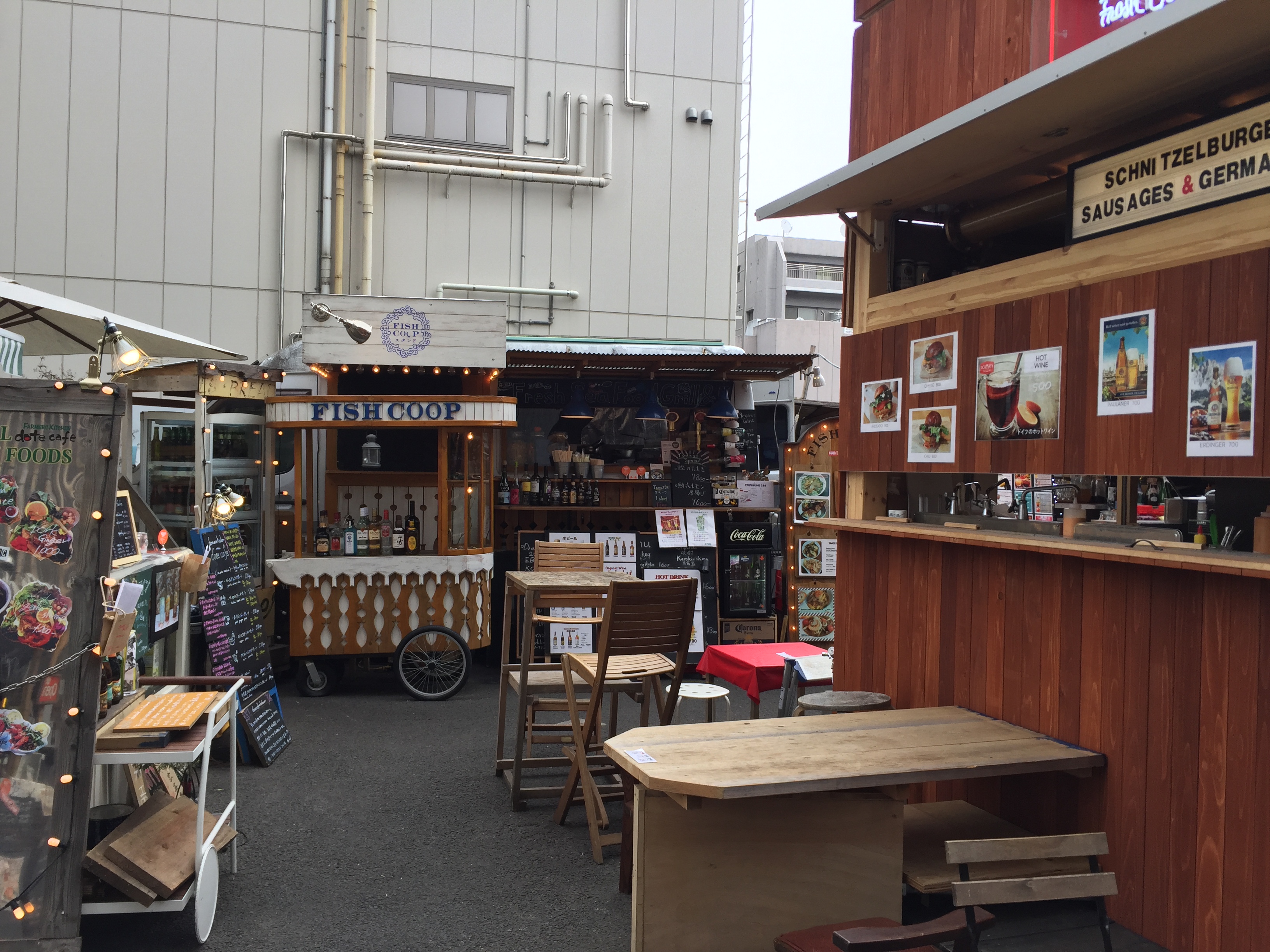 Commune 246
Walking amid all the luxury stores in Omotesando Hills, you'll see photographers wheeling their gear; that's serious business. Hipster open air dining concept Commune 246 is also a nice spot for a bite and a glass of draft beer or a beer cocktail. The spicy vegan rice plate was amazing—and surprisingly filling.
ADVERTISEMENT - CONTINUE READING BELOW
SB Tip: If you're looking for shopping on a friendlier budget, try the fast fashion stores in Ginza.
9. See the view from above.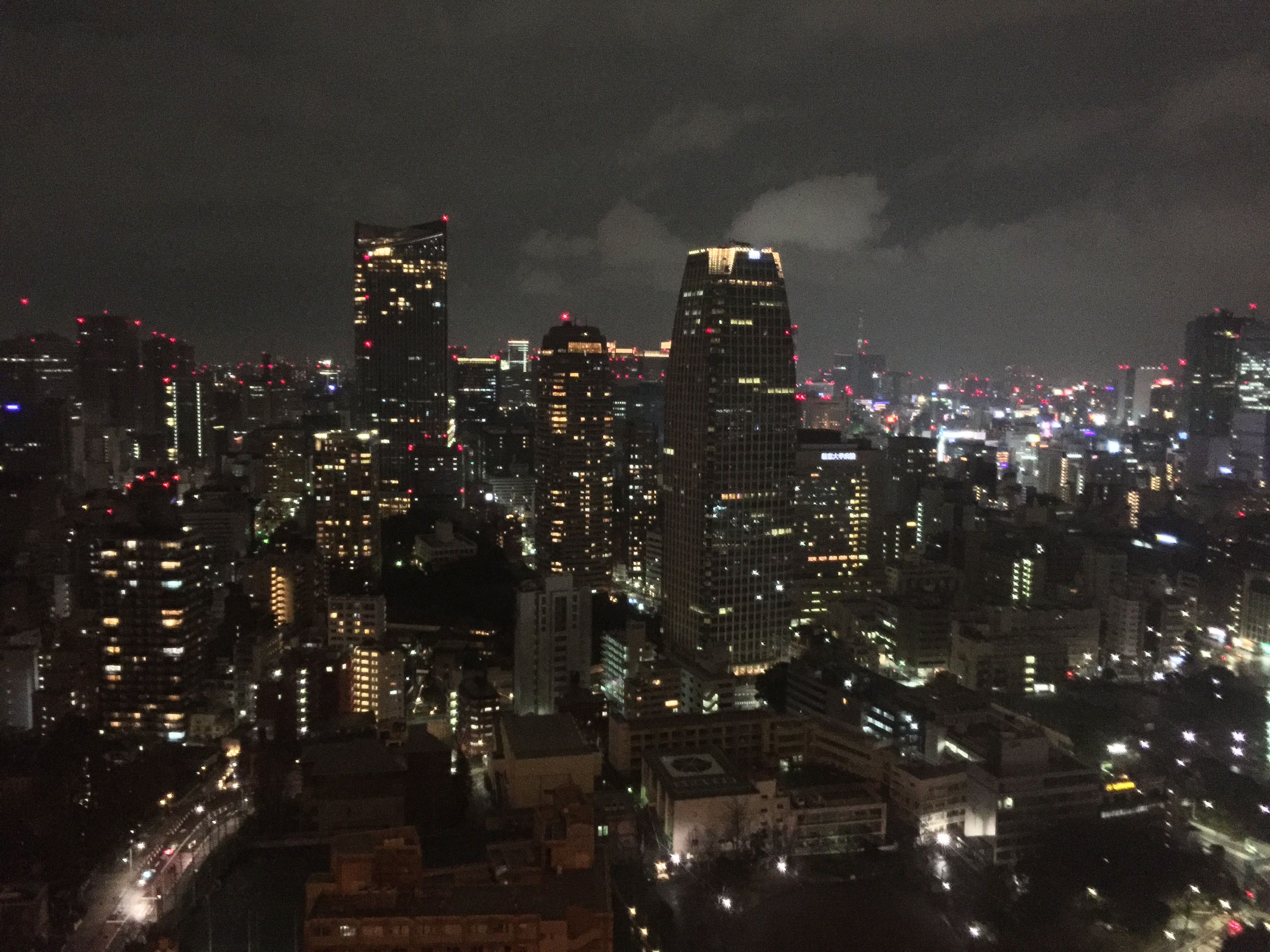 One of the few late night tourist attractions, Tokyo Tower gives you a 360-degree view 150 and 250m from the ground and is open until 11pm. But go prepared—check the weather for visibility and be sure to at least bring a friend. There will be couples everywhere.
ADVERTISEMENT - CONTINUE READING BELOW
SB Tip: There's a cafe inside where you can sit facing the view. Add in a soft-serve ice cream cone and you have a double-tap winner. Also, go at night and walk past the Zojoji Temple if you want to spook yourself.
10. Refresh your definition of workwear.
Throughout the years, I've seen Japan's definition of officewear loosen up. Marching to the beat of its own drum, here you'll see business men disregard the West's rules about suiting in black. Ladies, you'll also be able to pick up a thing or two about how culottes—or gaucho pants, as the Japanese refer to them—can be made office-appropriate with the right styling.
P.S. It looks boxy shoulders are back for them!
11. Buy pasalubong.
Department stores like Daimaru and Tokyu Hands as well as 100-yen stores are always favorites. An underrated—or time forgotten—winner is Bankaku Yukari shrimp rice crackers. Oh, and don't forget to hit up the drugstores for cooling eye drops and beauty finds.
ADVERTISEMENT - CONTINUE READING BELOW
12. Take the shinkansen.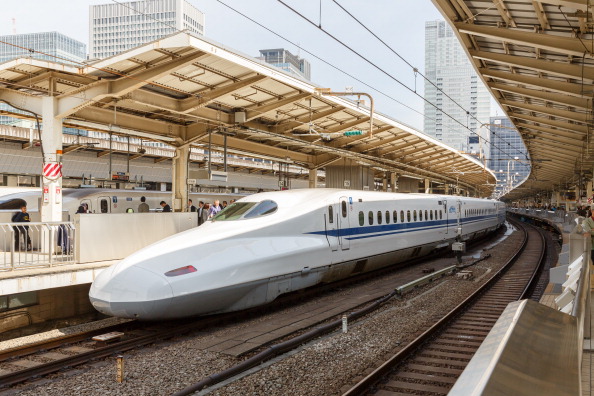 (Moment Mobile Loic Lagarde)

It might hardly be a novelty anymore, but seeing as to how we don't have a bullet train in the country, why not take it to Osaka or Kyoto? On to the next leg of the trip, I say! Don't forget to buy a bento lunchbox or have udon and soba standing up on the station platform.
ADVERTISEMENT - CONTINUE READING BELOW
SB Tip: Spend a little more on reserved seats especially if you're traveling with luggage. It'll be worth it.
Related Stories from Preview.ph
Photos Moment Mobile, Getty Images, fStop, @tgosingtian on Instagram, other photos taken by Vince Ong
Hey, Preview readers! Follow us on Facebook, Instagram, YouTube, Tiktok, and Twitter to stay up to speed on all things trendy and creative. We'll curate the most stylish feed for you!