Follow these girl codes and you won't ever have to wonder if you're doing right by your friends.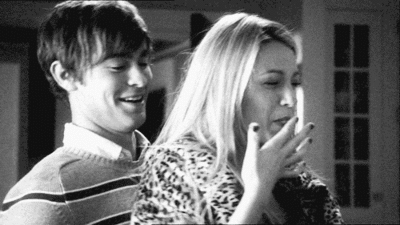 1. Don't date your friend's ex. At least not right after their breakup and she's still not over him—because yes, she'll definitely mind. If you do, your friendship will most likely be compromised, and you'll also make it awkward and confusing for the three of you to hang out together.
ADVERTISEMENT - CONTINUE READING BELOW
2. Don't reveal a friend's secret. Because some stories aren't for you to tell. And it's called a secret for a reason! Be trustworthy.
3. Don't leave a drunk friend alone. Always have your friend's back when she's vulnerable or when her guard's down. Don't give people the chance to take advantage of her.
4. Don't flirt with the friend's boyfriend. Why on earth would you?! Sure, they're not married yet so what you're doing isn't illegal or anything. But you'd be disrespecting your friend and her relationship.
5. Don't let your friend date someone who's taken (or worse, married). Don't be the kind of person who lets a friend ruin a relationship.
CONTINUE READING BELOW
Recommended Videos
6. Be there for her after a breakup. She feels shitty and miserable. She might hate on the world and every guy out there, so she needs to know that things will be okay and that there are people who will be there for her.
7. Let your friend know if she's dating an asshole. You might be caught supporting all her decisions and trying to be happy for her in spite of knowing the guy she's with is a jerk. You don't want to interfere, and that's understandable. But if he's really not a good guy and you have proof, the right thing to do is to let her know. But that's it! Don't tell her what to do with the information; let her make her own decisions still.
8. Let your friend's light shine. People need their moments of glory, especially when they deserve the recognition. So when she's gushing about something exciting in her life, let her, and be happy with her and for her.
ADVERTISEMENT - CONTINUE READING BELOW
9. Tell her if she has food or lipstick on her teeth, smudged makeup, menstrual stains, and something stuck on her shoe. You wouldn't want to make her a laughing stock and embarrass her, right? You shouldn't.
10. Rescue her from a guy she doesn't want to talk to. You'd want her to do the same for you. Don't let her feel uncomfortable for long!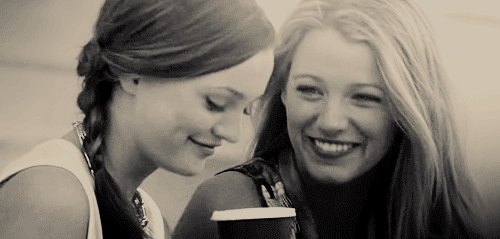 ADVERTISEMENT - CONTINUE READING BELOW
11. Boost each other's confidence. We all need our support group. It's hard to boost our own self-esteem and keep our heads up when we feel really insignificant, so it's wonderful to have a friend to turn to and make us feel better.
This story originally appeared on Cosmo.ph.
*Minor edits have been made by the Style Bible editors.
Images from Giphy
Hey, Preview readers! Follow us on Facebook, Instagram, YouTube, Tiktok, and Twitter to stay up to speed on all things trendy and creative. We'll curate the most stylish feed for you!