So you've finally checked out every K-drama title on your list. What now? We know you're ready to binge the next big series but with the amount of new shows that are about to be released next year, it might get pretty overwhelming. Don't sweat it, though, we did the research for you!
TOP STORY: Meet Rabiya Mateo's Go-To Ilonggo Designer For Her Stunning Pageant Outfits
Below, we've listed down 10 K-dramas coming in 2021 that you should definitely look forward to:
1. She Would Never Know (January 18)
Yoon Song-ah dreams of starting her own make-up brand, but for now she works as a senior marketer for a cosmetic company. Under her wing is Chae Hyun-seung, a bold junior who finds his senior attractive. Despite being turned down because of his age, Hyun-seung continues to pull tricks out of his sleeve in hopes of swaying her.
Starring: SF9's Rowoon, Won Jin Ah, Lee Hyun Wook, Lee Joo Bin
ADVERTISEMENT - CONTINUE READING BELOW
2. Are You Leaving? (January)
The story follows the love and dreams of three young musicians in their 20s—Min Yoo-jung, a modern-day busker, Park Yeon, a musical genius during the Goryeo era, and Lee won, a reincarnated musician who's a current popular idol.
Starring: SF9's Chani, Park Jung Yeon, N.Flying's Lee Seung Hyub
3. Freak (February 5)
When a 20-year-old serial-murder case shakes up their peaceful town once again, Senior Detective Lee Dong-sik gets assigned to solve it with the help of an elite but younger detective, Han Joo-woon. In their search for the murderer's identity, the two start to question the people they once trusted, including themselves and the secrets they keep.
Starring: Yeo Jin Goo, Choi Sung Eun, Shin Ha Kyun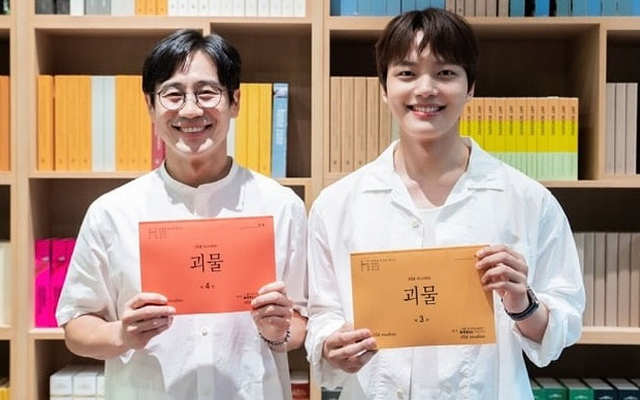 4. Dear. M (February 15)
Coming from different courses, four students—Ma Joo-ah, Cha Min-ho, Seo Ji-min, and Park Ha-neul—are conducting an elaborate search for the mysterious "M", an unknown figure who wrote a controversial post online that turned Seoyeon University's reputation upside down. During their investigation, they start to see their seemingly harmonious friendship in a different light. Will they unearth a budding romance waiting to bloom or a secret threatening to explode?
Starring: Park Hye Soo, NCT's Jaehyun, Roh Jeong Eui, Bae Hyun Sung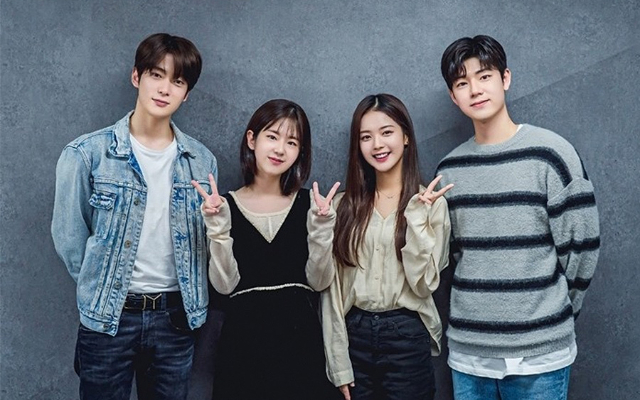 ADVERTISEMENT - CONTINUE READING BELOW
5. Vincenzo (February 20)
Adopted by Italian parents, Vincenzo Casano is now back in South Korea as Park Joo-hyeong, a lawyer who gets assigned to settle a war between mafia groups. But here's the catch: he must work with Hong Cha-young, a hard-headed yet cunning attorney along with Jun-woo, an intelligent and hardworking first year law intern.
Starring: Song Joong Ki, Jun Yeo Bin, Ok Taecyeon
6. Mouse (February)
A crazy, psychopathic serial killer has thrown the entire nation into chaos. To make matters worse, when rookie police officer Jung Ba-reum survives his encounters with him, the mental toll of the aftermath begins to alter his life completely.
Starring: Lee Seung Gi, Park Joo Hyun, Lee Hee Joon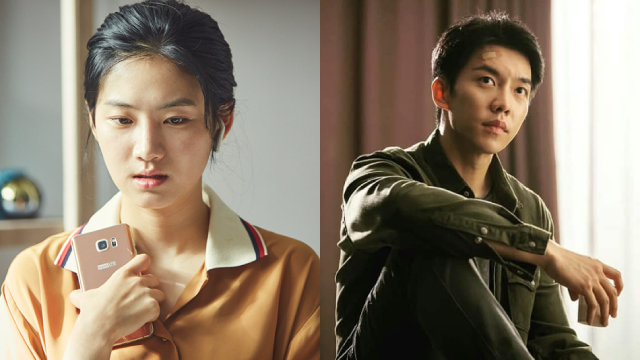 ADVERTISEMENT - CONTINUE READING BELOW
7. Oh! Master (March 3)
Han Bi-soo believes that he does not need romance in his life when he's the best thriller drama screenwriter in South Korea. Meanwhile Oh Joo-in is a popular actress who always gets roles for rom-coms but seems to be unlucky at love in real life. As the two opposites find themselves living in the same space, they start to discover things about themselves they never knew they were capable of.
Starring: Lee Min Ki, Orange Caramel's Nana, CNBLUE's Kang Min Hyuk
8. River Where the Moon Rises (March 1)
Born as a hidden princess but raised like a soldier, Pyeonggang is clever enough to do what it takes to be the first female leader of Goguryeo. Alongside her is On Dal, a peace-loving soldier who goes against his principles in order to protect her. In the war for power and love, an elite general named Go Geon longs to make Pyeonggang his while the Princess Mo Yong of Goguryeo fights to make the general hers.
ADVERTISEMENT - CONTINUE READING BELOW
Starring: Kim So Hyun, Kim Ji Soo, Lee Ji Hoon, Choi Yoo Hwa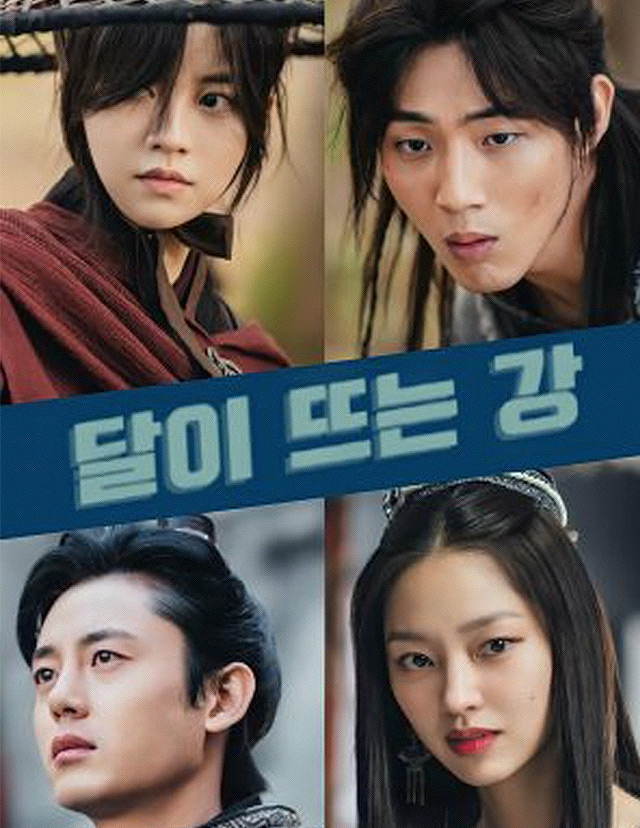 9. The Devil Judge (June)
Kim Ga-on lost his parents in a tragic accident at a young age. With the support of his father's friend, he grows up to become an associate under chief judge, Kang Yo-han. A rivalry ensues between the two when Yo-han forces his ideals of wanting to punish the existence of evil by turning the court into a reality show, which leads Ga On to questions his mentor's identity.
ADVERTISEMENT - CONTINUE READING BELOW
Starring: Ji Sung, GOT7's Jinyoung, Park Gyu Young
10. Law School
Criminal law professor Yang Jong-hoon practices a strict teaching method that forces his top students—Kang Sol-ah, an ambitious scholar, and Han Joon-hwi, a two-faced charmer—to be the best that they can be. Underneath his hard exterior, he confides in Kim Eun-seok, a civil law professor and colleague when he and his students get involved as suspects in a murder case. This drama will air sometime in the first half of 2021.
Starring: Kim Myung Min, Kim Bum, Ryu Hye Young, Lee Jung Eun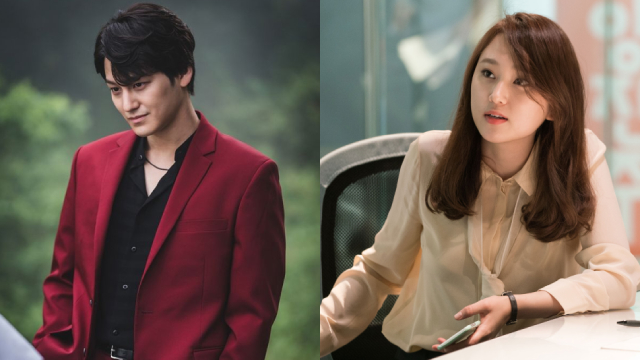 ADVERTISEMENT - CONTINUE READING BELOW
Related Stories from Preview.ph
Hey, Preview readers! Follow us on Facebook, Instagram, YouTube, Tiktok, and Twitter to stay up to speed on all things trendy and creative. We'll curate the most stylish feed for you!