Long before she became "the girl who posted an empowering photo of her stretch marks," Lexi Mendiola has always been a social media darling. But thanks to that viral Instagram post, now the whole world knows of our refreshingly real and candidly honest It girl on the rise. We dare say it, this 24-year-old model is the one to watch—smart, sassy, and perpetually picture-perfect!
Top Articles from Preview.ph
Want to know more about this young model? As told by Lexi herself, below are 10 fun facts you need to know about her that will impress you even more.
1. "I graduated with honors from De La Salle University! Funny enough, a lot of people get surprised by this! (Laughs) I left my alma mater with a bachelor's degree in Marketing Management, and 15 extra pounds."
ADVERTISEMENT - CONTINUE READING BELOW
CONTINUE READING BELOW
Recommended Videos
2. "I'm a frustrated makeup artist. I actually did my sister's make up on her wedding day. I love all things beauty, but I'm exceptionally good at putting it on other people. I find that a new canvas is way more fun and interesting than my own."
3. "I truly do believe that, whatever it is you're trying to do or achieve, confidence is key."
ADVERTISEMENT - CONTINUE READING BELOW
4. "I actually hate having to go shopping! It's weird. I'd much rather be relaxing at home or at the beach."
ADVERTISEMENT - CONTINUE READING BELOW
5. "I rarely ever buy into trends; my style is always comfort first. You'd 9/10 find me in a pair of denim shorts, a well ventilated top, and easy to wear sneakers or sandals."
6. "I used to play football back in grade school and high school. Our team was very aggressive and would have tournaments all the time, and we even competed in Guam once! Our team was so tightly knit and it's where I met a lot of my friends."
ADVERTISEMENT - CONTINUE READING BELOW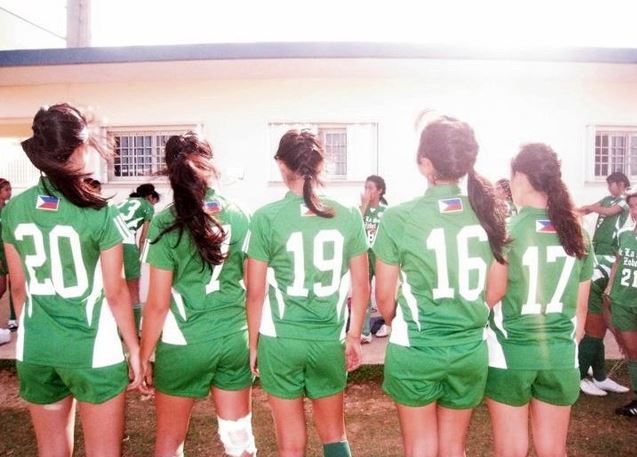 IMAGE Courtesy of Lexi Mendiola
7. "I'm also a part-time digital marketing consultant. I've helped a few brands and restaurants with their branding, digital image, and presence."
ADVERTISEMENT - CONTINUE READING BELOW
8. "If I had one thing to save in this world, it would definitely be my puppy. He's a little American Bully with dwarfism, and is the sweetest little baby ever."
9. "I've never really considered myself a full fledged model since my measurements rarely fit into RTW pieces. You can't really tell but my hips are huge; my top is usually [size] S, but my bottoms are always M-L! (Laughs) I find that I fit a lot better in commercial modeling, which requires extra expression and mini bursts of acting for commercial work."
ADVERTISEMENT - CONTINUE READING BELOW
10. "My ultimate dream is to be able to open the door to my backyard and be greeted by waves crashing, the sun peeking through, and turtles returning to the ocean. (Preferably with a colder climate, too!)"
ADVERTISEMENT - CONTINUE READING BELOW
Top Articles from Preview.ph