On days when you're stressed, a round of retail therapy can sometimes feel as good as pampering yourself with a massage or indulging in your comfort food. Imagine a heaping serving of spicy, savory ramen or a slice of your favorite blueberry cheesecake at the end of a long tiring day. However, that's usually not the case during the Christmas season.
Below, several things that go through a shopper's head during the holiday rush:
1. "WTH, Uber? 3x surge pricing?!?"
ADVERTISEMENT - CONTINUE READING BELOW
It's 4pm, so you think it's still too early for the rush hour to spike your favorite taxi app's rates. Sorry, but during the week before Christmas, it's always "rush hour."
2. "Ugh, finally!"
By some miracle, you got to hail a cab that did not automatically shrug you off as soon as you mentioned that your destination requires passing by a major highway. Perhaps you already gave in to paying extra bucks for the ride. Either way, you revel in that victorious moment.
CONTINUE READING BELOW
Recommended Videos
3. "Are we there yet? Are we there yet? ARE WE THERE YET?!"
Your relief and joy gets cut short after seeing the roads highlighted in red on your GPS app. What a waste of time!
4. "I knew I should've gone online shopping instead."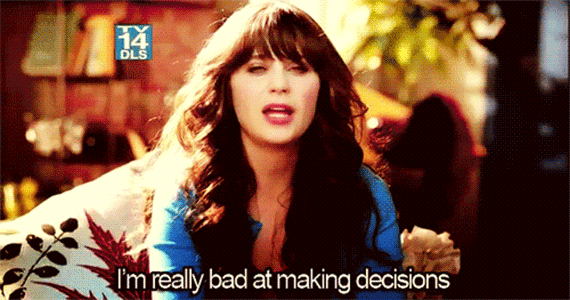 ADVERTISEMENT - CONTINUE READING BELOW
You're just trying to get around the building to the drop-off point and yet it still takes a solid 30 minutes—feels like forever when you're in a stuffy car—to get there. When will this agony end? You regret not opting for online shopping instead.
5. "YES! Oh…"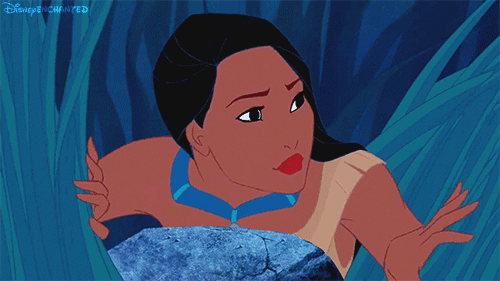 You finally arrive at the mall. Lo and behold, a throng of people swarms at the lobby. When you reach your go-to boutique, you're welcomed by the sight of patrons going through racks like savages, titas trying to convince their teenage sons to try on a button-down that's two sizes larger than their frame, and sales staff who aren't as pleasant and as attentive to you as they usually are because of the sheer abundance of customers they have to assist.
ADVERTISEMENT - CONTINUE READING BELOW
6. "Keep calm. This should be fun…"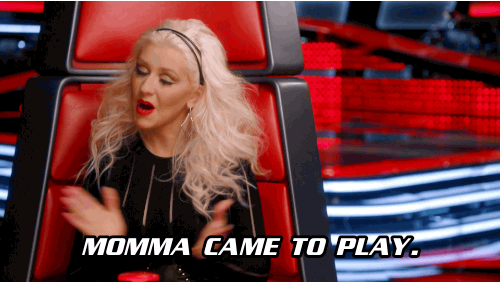 The holiday collections are to die for! So many items are on sale! This mall trip still has a lot of redeeming qualities, after all.
7. "Ahh, I love shopping!"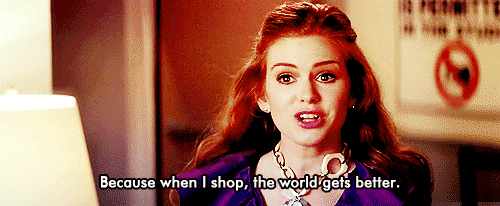 ADVERTISEMENT - CONTINUE READING BELOW
Nothing beats the joy that shopping brings! Picking out and trying on clothes can never be tiring, especially if you look fabulous in them. The whole experience can really be soothing, at least for a while.
8. "Okay, I take it back."
Now you have to endure the long queues at the dressing rooms and payment counters—and what heartily welcomes you at the café when you decide to treat yourself to some classic churros rolled in cinnamon and a steaming cup of hot chocolate for a supposedly quick break? The slap of reality that you have to line up again.
ADVERTISEMENT - CONTINUE READING BELOW
9. "Okay, here we go again."
You're finally ready to head home, and then it hits you: it's the same dilemma all over again. Hello, picky cab drivers and ridiculous traffic! I did not miss you at all.
10. "What a day that has been!"
ADVERTISEMENT - CONTINUE READING BELOW
You just blew off your last paycheck. And to top it off, you're exhausted. You wish you just went straight home instead of caving in to this bizarre idea of getting some "retail therapy." The funny thing is: you are most likely to do this again next year.
Hey, Preview readers! Follow us on Facebook, Instagram, YouTube, Tiktok, and Twitter to stay up to speed on all things trendy and creative. We'll curate the most stylish feed for you!