Say what you will about Kylie Padilla, but we think she is all kinds of awesome. As the Encantadia star officially turns 24 tomorrow (happy birthday, Kylie!), we list down some of the reasons why we can't get enough of this Preview girl:
1. She's a legit beauty girl!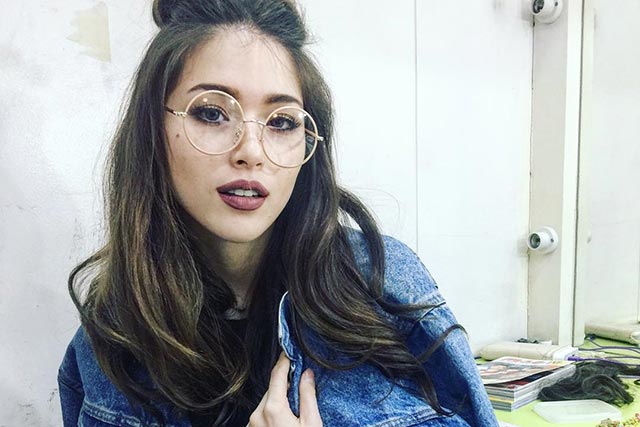 IMAGE INSTAGRAM/kylienicolepadilla
She provides us with a regular dose of beauty inspo and serves it on a silver platter a.k.a. her Instagram account. Double tap-worthy selfies, must-try lippies, and instant makeup pegs? Check, check, check!
2. She has a distinct sense of style.
IMAGE INSTAGRAM/kylienicolepadilla
This girl knows better than to simply succumb to the latest trends. She has this edgy, kind of retro, and sometimes grunge yet always on-point thing going on; but really, the point is that she's got her own signature style down pat.
3. She's a cat lady!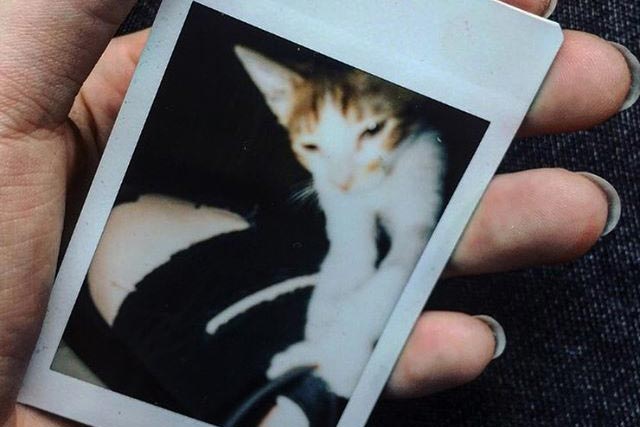 IMAGE INSTAGRAM/kylienicolepadilla
In one of her IG posts, she mentioned how she's always wanted to get a cat since she was 10 but couldn't because of her sister's allergies. Now she finally has two, namely Bruce and Putot. How cute!
4. She's love to paint.
IMAGE INSTAGRAM/kylienicolepadilla
Kylie is an artist, and a gifted one at that. Through her artwork, she expresses her strong beliefs and reflections in life. As our celebrity guest editor for Preview.ph last November, she revealed the meaning behind one of her paintings. "In real life, women aren't always flawless, thin, and impossibly pretty. I've learned to embrace the fact that imperfection in itself can also be beautiful," she wrote.
5. She appreciates poetry, too.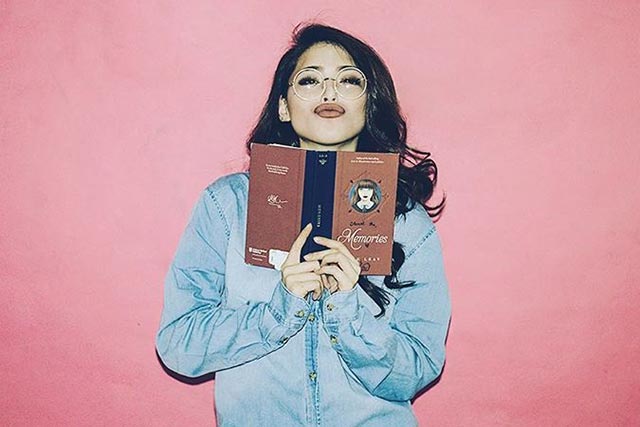 IMAGE INSTAGRAM/kylienicolepadilla
In fact, her hobbies include writing her own poems.
6. She is one talented actress.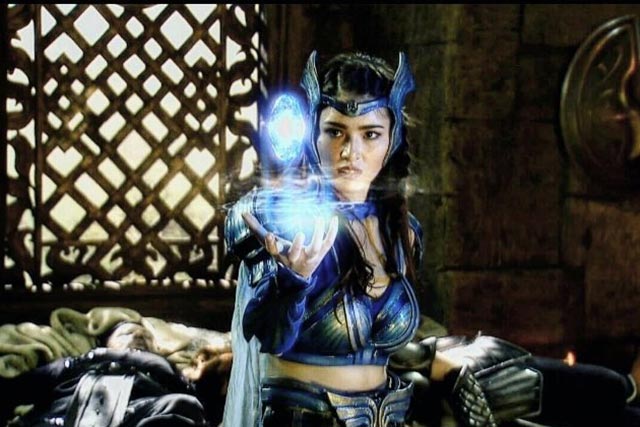 IMAGE INSTAGRAM/kylienicolepadilla
Hailing from a family of proficient artistas, Kylie's acting chops are definitely of high caliber—we mean, come on, she knows how to tug the right heartstrings. And she kicks ass as Amihan!
ADVERTISEMENT - CONTINUE READING BELOW
7. But she admits that she still has a lot to learn.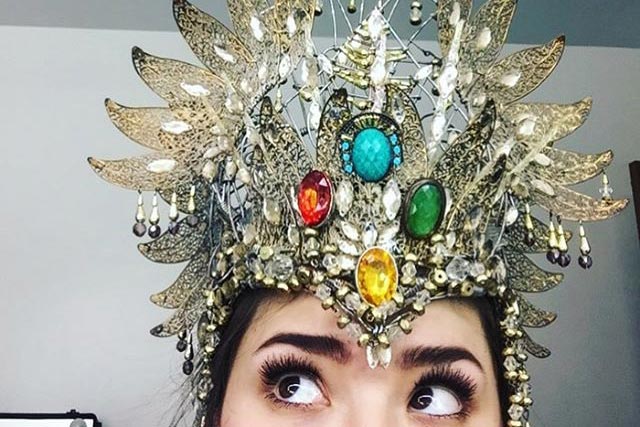 IMAGE INSTAGRAM/kylienicolepadilla
In an interview with Preview, Kylie told us what she's mostly looking forward to in portraying the role of Amihan. She said, "[My role in Encantadia] is a challenge, and I'm actually nervous about that. I think that my acting prowess here will improve kasi sobrang kailangan ng disiplina (because it needs a lot of discipline)." We're rooting for you, Kylie!
8. She's a certified #ImAPreviewGirl.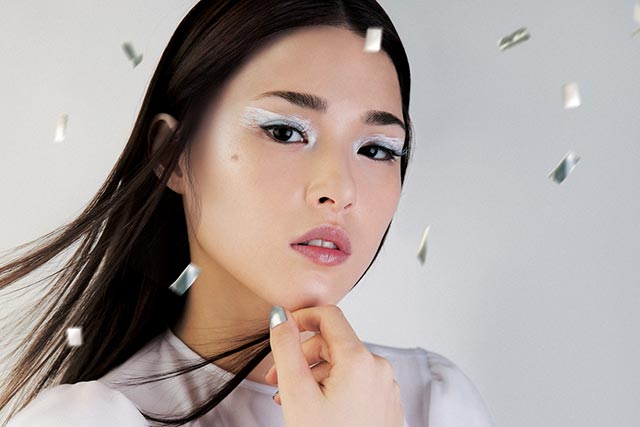 IMAGE Koji Arboleda
Last November was made more fun thanks to Kylie who happened to be our celebrity guest editor. It's been a fun-filled month packed with all things art and beauty. She's also been featured on the magazine multiple times—one of them being a #MakeupTransformation feature where she channeled Angelina Jolie! (Oh, you have to see it to believe it.)
9. She's not afraid to speak her mind.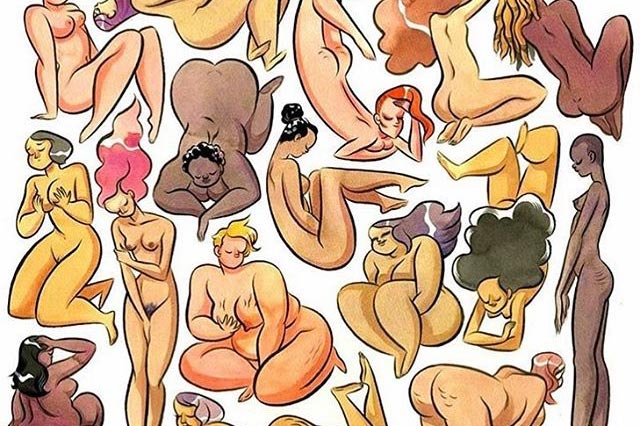 IMAGE INSTAGRAM/kylienicolepadilla
"Whichever you are, be proud." - @kylienicolepadilla via Instagram
We love a girl who can stand up for herself, and Kylie shuts down haters like a boss.
10. She'd make a great mom.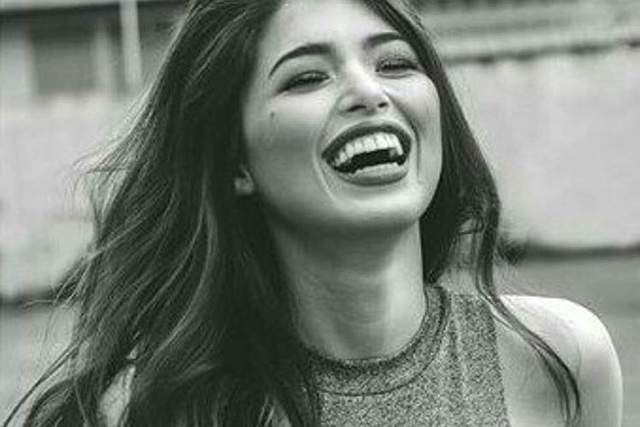 IMAGE INSTAGRAM/kylienicolepadilla
Whether or not the pregnancy rumors are true, we just know that Kylie will definitely make a great mom—and we bet a stylish one, too!