Sometimes we want to get away for the weekend, whether to escape our seemingly never-ending workload briefly or to relax and have fun with friends and family. With the monsoon season upon us, outdoor adventures like island hopping, beach trips, and mountain climbing are traded for staycations, food trips, or restaurant hopping. Plane rides and boat trips are often left for more necessary travels due to the high risk of cancellations, with car rides to more driveable destinations being the safer bet. That being said, roadtrip destinations near Metro Manila are plentiful, especially if you consider the new roads that make trips shorter than they used to be five or 10 years ago. Case in point: the Subic free port zone.
Subic is two and a half to three hours away from Metro Manila, making it a relatively accessible spot for family-friendly activities, a thriving nightlife (for less family-friendly activities), and a whole lot of duty-free shopping options. It also has a growing dining and hospitality scene that makes it ideal for weekend trips, but it can be a bit overwhelming choosing where to dine, especially if it's your first time in the area. Don't worry, we've got your back. Check out our list of restaurants worth trying on your next trip.
ADVERTISEMENT - CONTINUE READING BELOW
Related Stories from Preview.ph
Here are 10 restaurants in Subic you must try for your next road trip:
Rali's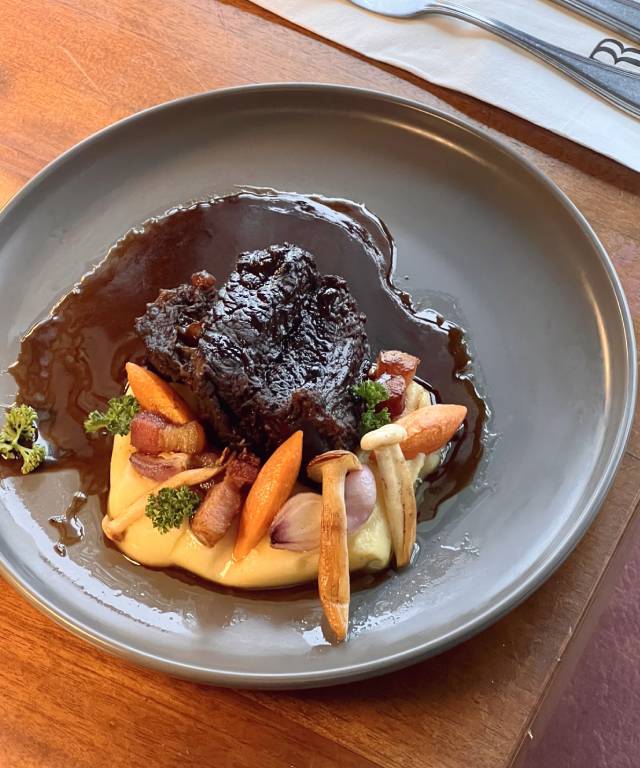 Rali's is a bistro-style establishment that serves classic French, Spanish, and Italian dishes. It's definitely on the pricier side of the spectrum when dining out in Subic. Still, it's a great place for a romantic night out with your S.O. You'll be treated to unobstructed views of Subic Bay as you nosh on equally beautiful and great-tasting plates of European classics. Pro tip: Reserve a table around sunset or golden hour, as Rali's has a picturesque view that'll leave you and your date in awe.
Must-tries: Chipirones (P295), a lightly floured and fried baby squid dish, served with aioli and tomato powder; Beef Bourguignon (P860) or beef short ribs braised in red wine and aromatics; Lamb Rogan Josh (P980), a curried lamb dish with rice; and Fruitti Di Mare (P550), a house-made spaghetti with mixed seafood in olive oil.
Rali's is located at Malawaan Park, Argonaut Highway, Subic Bay Freeport Zone.
Xtremely Xpresso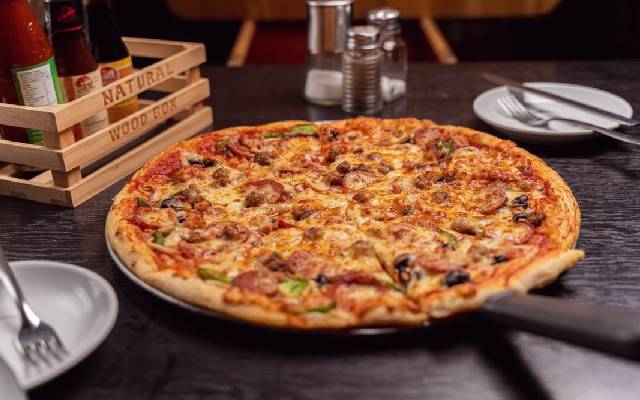 ADVERTISEMENT - CONTINUE READING BELOW
Xtremely Xpresso, as the name suggests, provides an excellent caffeine fix, especially for those who cannot function without their cup of joe. But Aside from coffee, Xtremely Xpresso also serves family-style dishes, which range from a wide selection of meat and fish entrées to pizza and pasta dishes. This place is great if you're a big group dining out, as their serving portions are good for sharing, especially when it comes to the pasta dishes. We're sure their pasta servings are good for two to three people. They even have a pizza size called X, a 22-inch pizza that's already good enough for a group of eight to 10.
Must-tries: Big Ben Pizza (P699/ regular, P899/ X), their so-called "absolutely awesome pizza" with bacon, pepperoni, sausage, and beef on a layer of garlic, peppers, onions, mushrooms, and two kinds of cheese. There's also the classic Chicken Parmigiana Pasta (P280) for those who like it traditional. For drinks, you can bet on their Iced Coffee (P140) and Iced Latte (P140) to give you the pick-me-up you need to fuel your day.
ADVERTISEMENT - CONTINUE READING BELOW
Xtremely Xpresso is located at 1 Dewey Avenue, corner Sta. Rita Road, CBD area, Subic Bay Freeport Zone.
Magic Lagoon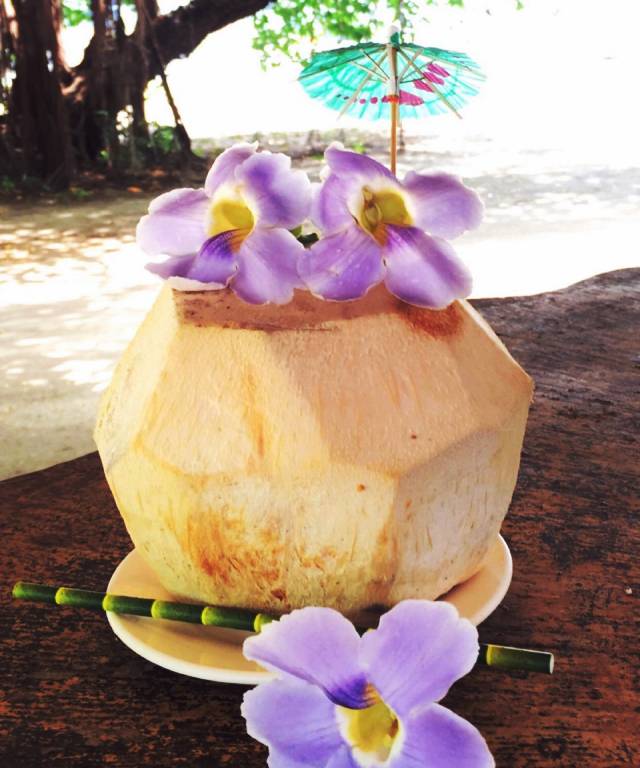 The Magic Lagoon is another great spot for large groups and families. An outdoor family-style restaurant, Magic Lagoon serves Filipino classics perfect for a hungry crowd. Don't be surprised when you come across some animals while dining; the restaurant has a bunch of geese and ducks roaming around to add to the lakeside ambiance. Portion sizes at this spot suit three to four growing boys or girls.
ADVERTISEMENT - CONTINUE READING BELOW
Must-tries: Bagnet Ilocos (P650), Pinakbet Ilocano with Bagnet (P390), Calamares (P270), Sizzling Spicy Gambas (P430), and Bulalo (P580). For drinks, you can't go wrong with their Fresh Buko Juice (P120), served right out of the coconut itself. Pro tip: Once you've finished the juice, you can call the waiter and ask them to open up the coconut for you; that way, you get an instant dessert of fresh buko.
Magic Lagoon is located at Building 716, Bicentennial Park, Rizal Highway, Subic Bay Freeport Zone.
Coco Lime
ADVERTISEMENT - CONTINUE READING BELOW
Coco Lime is a restaurant that specializes in a mix of Asian cuisines. On their menu, you will find a mix of Thai, Filipino, Indonesian and Chinese food that'll surely hit the spot after a long day of touring or driving to Subic. When you visit Coco Lime, you'll find a variety of characters, from day tourists to business people and even locals; this is a good sign that the restaurant is worth trying.
Must-tries: Fried Spring Rolls (P170), Seafood Pancit Canton (P150/solo, 280/regular), Thai BBQ Chicken (P390), and the most popular item on the menu the Pineapple rice (P240).
Coco Lime is located along Rizal Highway, across Times Square Cinema, Subic Bay.
Meat Plus Cafe
ADVERTISEMENT - CONTINUE READING BELOW
Meat Plus Cafe is a fast and casual place to go when you've got a hankering for meaty steaks. Don't expect fancy silverware, tablecloths, and suit-clad waitstaff; Meat Plus is closer to a diner-style steak spot than the fancy-schmancy bistro, But don't let its simple appearance fool you. They offer great-quality steaks and meats that you can have cooked on the spot. Unfortunately, these steaks are more expensive as they are priced by weight. Those looking for more affordable options can choose from any of the steak meal combos they've got on the menu.
Must-tries: U.S. Beef Salpicao (P480) with garlic rice, U.S. Angus Tapa (P375) with garlic rice, egg, and atchara, Topsirloin Steak Meal (P485) with steamed rice and mixed veggies.
Meat Plus Cafe is located at 65 Sampson Road, Subic Bay Freeport Zone.
Schooner
ADVERTISEMENT - CONTINUE READING BELOW
Schooner is the restaurant of one of Subic's hotels—Hotel Bahia. This resto-bar is famous for serving classic Filipino dishes as well as fresh seafood options. The main selling point will have to be the music. They have a live band performing every night. Heck, if you have a singing voice, Schooner's band often asks audiences to perform in an open-mic-style jam session. This place is perfect for a chill dinner out with friends and family. Oh, and they're pet friendly too.
Must-tries: Mixed Seafood Boil (P275), Baked Oysters (P455), Oysters Rockefeller (P495), Grilled Tuna Belly (285), and Nilagang Bulalo (P480).
Schooner is located at Building 664, Waterfront Road, Subic Bay Freeport Zone.
Cork Room
ADVERTISEMENT - CONTINUE READING BELOW
Cork Room is one of the oldest bistros in Subic and is a prime example of the saying that old doesn't mean outdated. Cork Room boasts of having the best pizzas, margaritas, and beef salpicao in all of Subic. They are also the first restaurant in Subic to introduce the concept of local craft beer. Aside from those best-selling dishes they also offer other international cuisines that are sure to fill you up.
Must-tries: Beef Salpicao Special (P750), Don Paco's Paella Valenciana (P720), and Cork Room Classic Pizza (P485/ 10 inches, P795/ 16 inches)
Cork Room is located at 2/F Floor Subic Gas Building 724 Dewey Avenue, Subic Bay Freeport Zone.
Texas Joe's House of Ribs
ADVERTISEMENT - CONTINUE READING BELOW
Texas Joe's House of Ribs prides itself on being the original real American smokehouse in the Philippines. It takes classic American barbeque cuts of meat and smokes it with real hickory wood, which gives it that smokey solid barbeque taste we know without artificial flavoring. Everything about Texas Joe's, especially their interior, screams western Americana, which will make you think you're in some Western movie set.
Must-tries: the Hickory Smoked Spareribs(price starts at P549), and the Baby Back Ribs(P749/ half rack, P1,259/ full rack) both of which come with roasted garlic green beans and a choice of two sides.
Texas Joe's House of Ribs is located at the corner of Waterfront road and McKinley street, Subic Bay Freeport Zone.
Pier One Moonbay Marina
ADVERTISEMENT - CONTINUE READING BELOW
Pier One Moonbay Marina is one of those restaurants that you save for when you want a fun night out. They have food, drinks, and live performances that'll have you pumped up all night. Think the type of place you go to for a night to remember.

Must-tries: Pier One Sisig Lechon (P180); Spicy Beef Adobo(P200), which is your classic adobo with coconut milk and spices; Spicy Fried Chicken (P270). Pair it with several drinks, and get ready for a vibe.
Pier One Moonbay Marina is located at Lot 2 Block 5 Waterfront Road Manila Avenue Subic Bay Freeport Zone.
Holy Grounds Coffee House
ADVERTISEMENT - CONTINUE READING BELOW
After a long night, a good breakfast and some coffee would be the best thing to liven up the senses. Well, bless the high heavens there's Holy Grounds Coffee House. Holy Grounds is your dependable type of café with lots of coffee options from hot, iced, and even frappes (both coffee-based and coffee-free). They surprisingly also have a lot of food choices in this spot with dishes ranging from pasta to pastries to our personal favorite, the all-day breakfast options.
Must-tries: Breakfast Waffle Sandwich (P225), Rolled-up Lasagna (P230), Soy Honey Glazed Salmon (P480), Bangus Meal (P230). For their coffee, you can't go wrong with their Iced Café Latte (starts at P125) or if you're into sweet coffee drinks the Cookie Butter Latte (starts at P135)
Holy Grounds Coffee House is located at Sampson Road, corner Betty Lane, Subic Bay Freeport Zone.
BONUS:

Sakura Japanese Restaurant

If you find yourself in Subic with an intense craving for anything Japanese, you're in luck; Sakura Japanese Restaurant will sate that hunger. Sakura is one of those restaurants with an ambiance that lets you know they're legit. As soon as you enter their premises, you'll be greeted by an assortment of food replicas of the menu, much like those you would see in Tokyo or Osaka restaurant windows. The place prides itself on being an authentic Japanese experience in terms of atmosphere and food. The restaurant uses only the freshest and most natural ingredients as Japanese cuisine dictates. Dining here, you'll find locals and a lot of Japanese nationals too, which gives you some reassurance that the food passes their standards. Oh, and they have big portion sizes, so ready your stomach.

ADVERTISEMENT - CONTINUE READING BELOW

Must-tries: Sakura Natto (P275) which is a plate of salmon, tuna, lapu-lapu, and squid sashimi topped with spring onions and natto or fermented soybeans. There's also Katsudon (P380) served with a side of miso soup, and Cold Soba with Tempura (P350) or cold soba noodles with dipping sauce, two pieces of shrimp tempura, and three pieces of vegetable tempura.

Sakura Japanese Restaurant is located at Lot 7B, Rizal Highway, Subic Bay Freeport Zone.

*This story originally appeared on Spot.ph. Minor edits have been made by the Preview.ph editors.

Preview is now on Quento! Click here to download the app for iOS and Android and enjoy more articles and videos from Preview and your favorite websites!




Hey, Preview readers! Follow us on Facebook, Instagram, YouTube, Tiktok, and Twitter to stay up to speed on all things trendy and creative. We'll curate the most stylish feed for you!