If you thought your private school was posh, then let these next ten schools educate you on the true meaning of the word. Instead of your run of the mill field trip to the zoo, these schools have skiing weekends and trips around the world scheduled into the curriculum. Too mundane for you? One of these schools allows students to study in four different countries in just one year. Curious for more? Read on!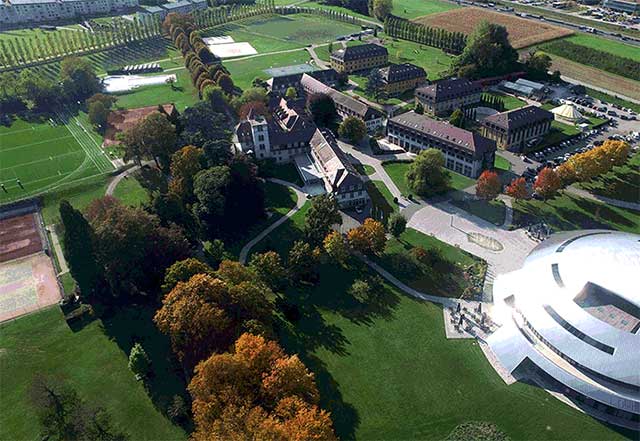 IMAGE FACEBOOK/Institut Le Rosey
Institut Le Rosey, Switzerland
Fees: around P5,427,514.67 per year
One of the oldest boarding schools in Switzerland is also the chicest. In the months of January to March, the ENTIRE campus moves to a ski village in Gstaad. Lessons promptly end at noon to allow the students to hit the slopes before dark.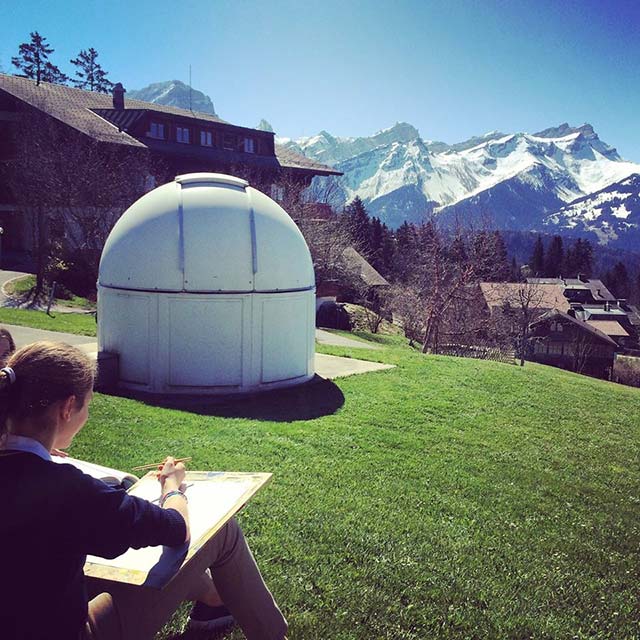 IMAGE FACEBOOK/Aiglon College
Aiglon College, Switzerland
Fees: up to P5,061,304.46 per year
A boarding school situated in the Alps, Aiglon College is a place where 9-18 year olds can enjoy the great outdoors. Advocating an active, outdoorsy lifestyle, the school encourages its students to spend their weekends hiking, camping, or skiing.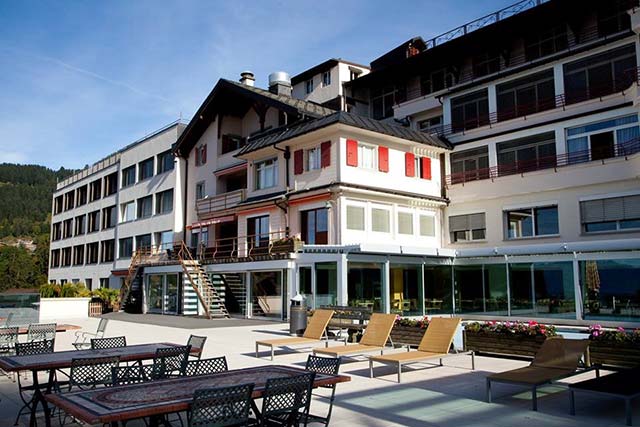 IMAGE FACEBOOK/Collège Alpin International Beau Soleil
Collège Alpin International Beau Soleil, Switzerland
Fees: around P4,981,010.04 per year
As one of the most exclusive schools in the world, this boarding school boasts yearly expeditions for their 11-18 aged students. Every year students climb Mt. Kilimanjaro in Africa, explore Morocco, visit New Zealand, even make the trek to India, all in the name of learning!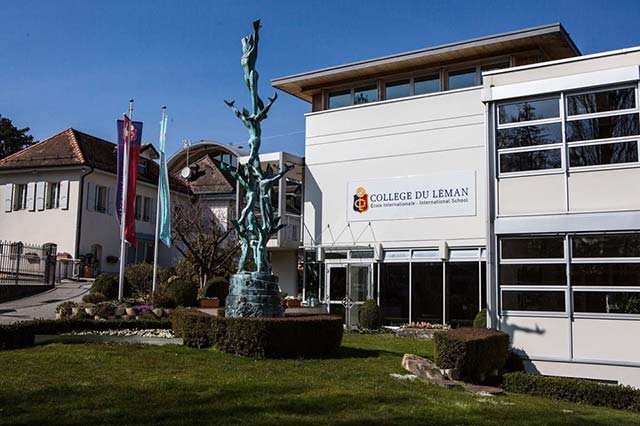 IMAGE FACEBOOK/College du Leman
Collège du Léman International School, Switzerland
Fees: around P4,319,113.42 per year
Another Swiss campus nestled breathtaking nature is the Collège du Léman. With over 100 nationalities making up its student body, their varied extra curricular activities include horseback riding, archery, yoga, sailing, magic & illusionism, and sculpture.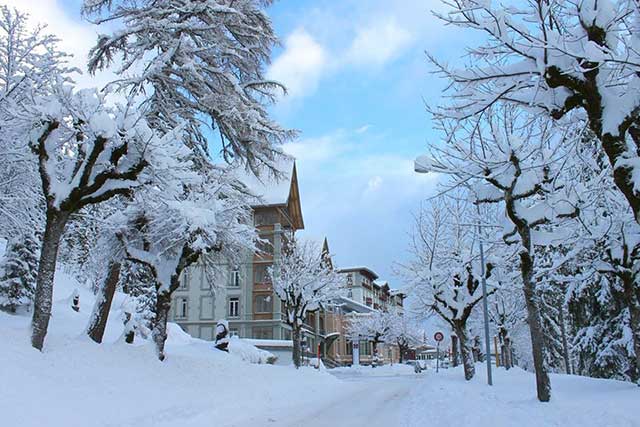 IMAGE FACEBOOK/Leysin American School
Leysin American School, Switzerland
Fees: around P4,177,564.75 per year
The co-ed boarding school actually has something called a Ski Term. During the winter season, students are able to take advantage of their Alpine location, taking Tuesday and Thursday afternoons off in favor of skiing or snowboarding at a nearby resort. And if you think thats cool, wait until you hear about ski day. When ski conditions are perfect, the school's Activities Department declares a day off so the students can go skiing!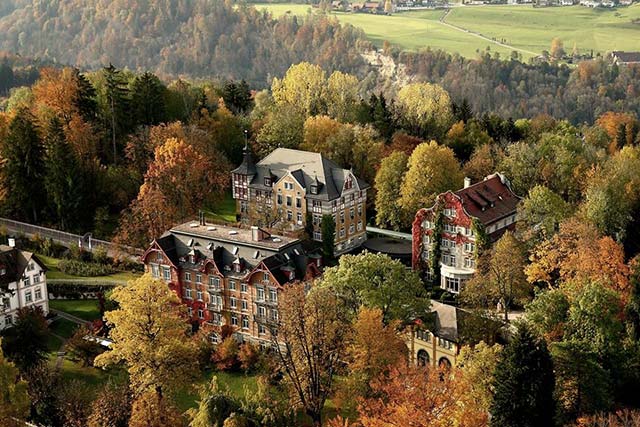 IMAGE FACEBOOK/Institut auf dem Rosenberg
Institut auf dem Rosenberg, Switzerland
ADVERTISEMENT - CONTINUE READING BELOW
Fees: around P4,143,743.39 per year
With a low student to teacher ratio (the average size of a class is eight,) student development is put at a premium. Sixty percent of students can speak at least three languages, including French, English, Italian, and German. The highlight of the year is the annual Rosenberg Ball. After two months of preparation, the students perform for their parents, most of which fly in from all around the world to participate.
Think Global School
Fees: around P4,007,205.29 per year
Imagine spending three years of your high school life studying in at least 12 different countries. You'll get to recreate Odysseus' journey in The Odyssey by sailing through Greece or study biology in the Galapagos Islands (the very place where Charles Darwin established his theory of evolution.) Nope, it's not a dream because such a place exists! It's a full education on culture with an intensely immersive program meant for a global student.
IMAGE FACEBOOK/American School in Switzerland
The American School in Switzerland, Switzerland
Fees: around P3,980,962.42 a year
Don't be fooled by its name! The first American boarding school in Europe is a school that houses 61 nationalities and speaks a whopping 35 different languages.
IMAGE FACEBOOK/Brillantmont International School
Brillantmont International School, Switzerland
Fees: around P3,257,498.39 a year
At this small boarding school, weekend activities include exploring the Swiss Alps, visiting the neighboring European countries, and building housing for communities in Nepal. Phew!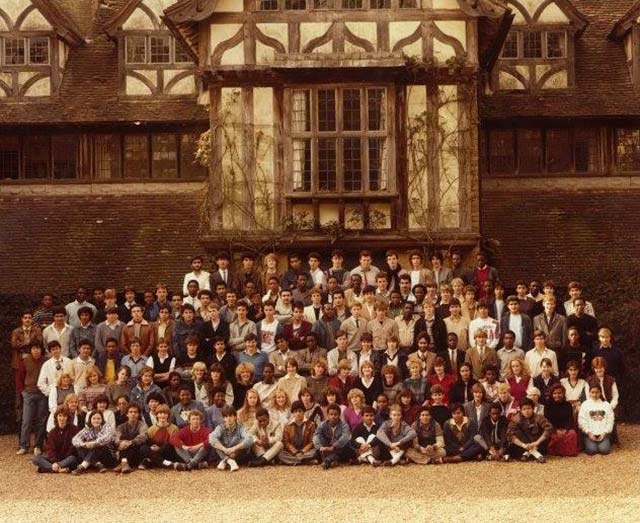 IMAGE FACEBOOK/Hurtwood House
Hurtwood House, Surrey
Fees: around P2,477,414.90 a year
The only non-Swiss school on this list is especially known for its creative and performing arts department, it's no wonder Hollywood veterans Emily Blunt and Hans Zimmer are alumni.