By now, we're sure you guys already know we have a slight obsession with chia seeds. Aside from the fact that the superfood is packed with fiber and energy-boosters, the super-easy-to-make chia pudding gives us one less thing to worry about in the morning. What's not to love? We've shared with you a basic chia pudding recipe, a choco hazelnut version, and a fruity coco mango variety. But our friends over at Yummy supplied us with another recipe to try! Here's how to make a sweet and easy Coco-Papaya Chia Pudding.
Top Articles from Preview.ph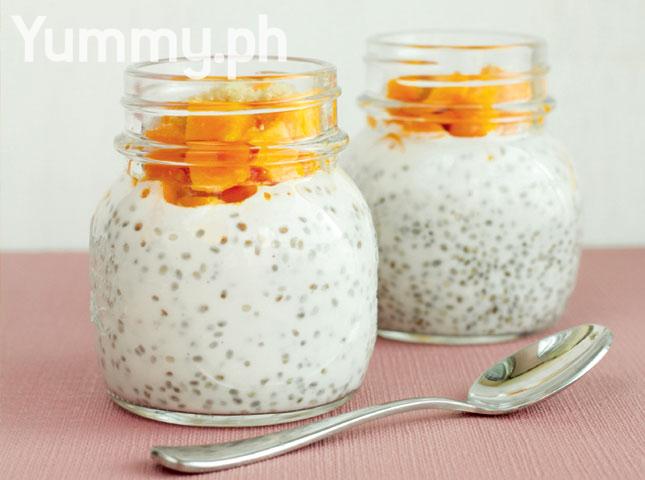 ADVERTISEMENT - CONTINUE READING BELOW
WHAT YOU'LL NEED:
1 teaspoon chia seeds
1 cup coconut milk
diced papaya
brown sugar for sprinkling
CONTINUE READING BELOW
Recommended Videos
HOW TO DO IT:

1. Mix chia seeds with coconut milk. Top with diced papaya and sprinkle with brown sugar. Double or triple recipe as needed.
2. Chill for a few hours or overnight.
Enjoy in the morning before you workout or you rush out to beat the morning traffic.
Recipe and insert image from Yummy.ph, Main image from Yagi Studio, Getty
Top Articles from Preview.ph