After raiding Megan Young's bedroom one random Tuesday afternoon, we discovered she's not a regular beauty queen; she's a cool beauty queen.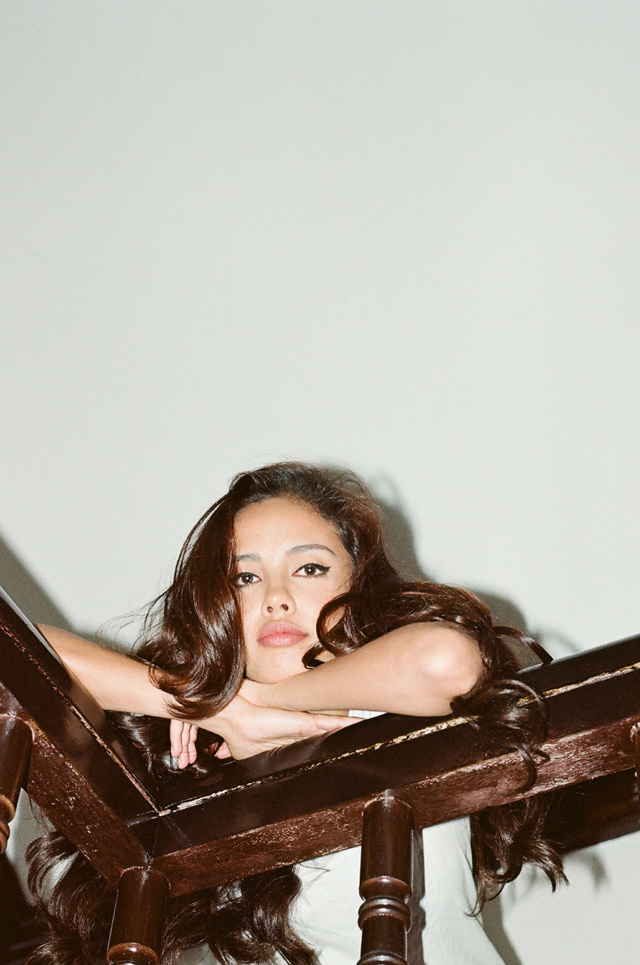 "I'm an afternoon person. If I don't have anything to do, I'll wake up late. I'll stay up late also."
Megan Lynne Young, the slender and morena actress known as the very first Filipina to bring home the coveted Miss World crown is not your typical Barbie doll plastered with a plastic smile. Aside from her god-given modelesque physical attributes, laudable acting chops, noteworthy hosting skills, and #kween title, Megan has this natural spunk and laidback vibe that's just not typical for pageant beauties.
ADVERTISEMENT - CONTINUE READING BELOW
They say if you really want to get to know a person, you go to her room. That's what we did.
Below, the nine things we found inside her humble abode.
1. Her cats.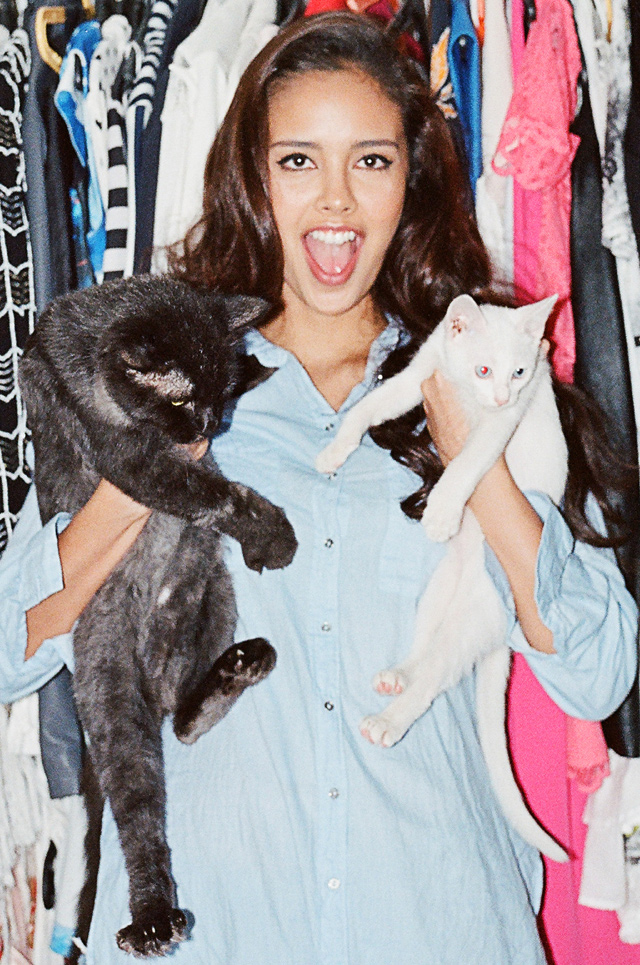 Megan with her babies Salem and Kira.
Megan Young is a cat lady - but certainly not the weird, old, and alone type. The cat is her spirit animal. She owns three, namely: Lucky, Salem, and Kira. No such thing as bad luck for black cat Salem because she's Megan's baby who she got from a friend five years ago. Playful Kira, on the other hand, is adopted. "Our friend found him like on the street [looking] super dirty by an ATM machine. She took him in, but she's a dog person so she asked me if I wanted to adopt Keira, and I did."
ADVERTISEMENT - CONTINUE READING BELOW
Recommended Videos
2. Yogi Bear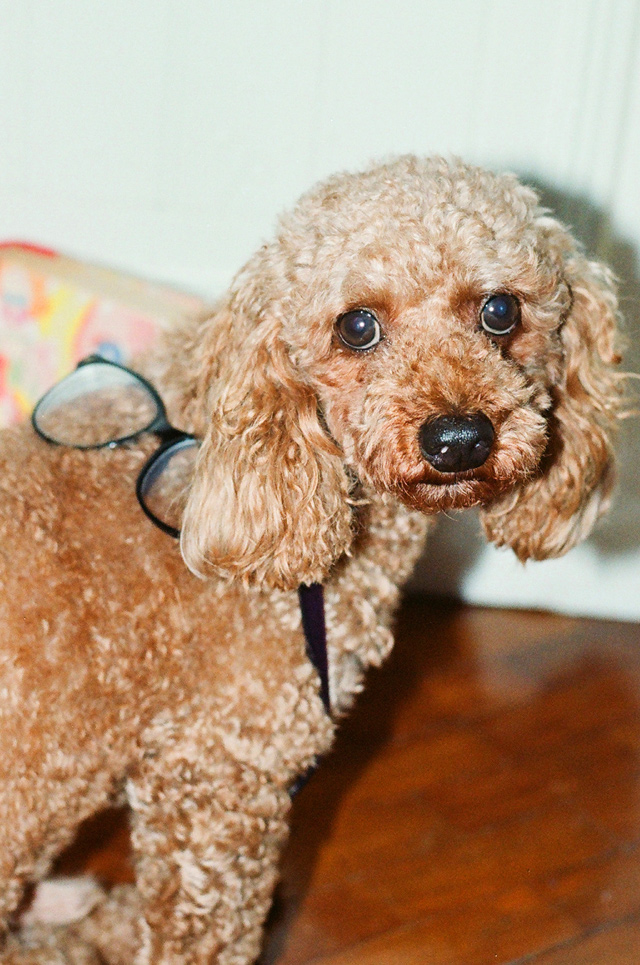 Photogenic Yogi wanted to be in all the shots.
Aside from her cats, the Young household is also home to two cute pups Melo and Yogi. "Yogi is our bear in the house. He's the nicest. He loves people. He doesn't hurt anyone."
3. Art Stash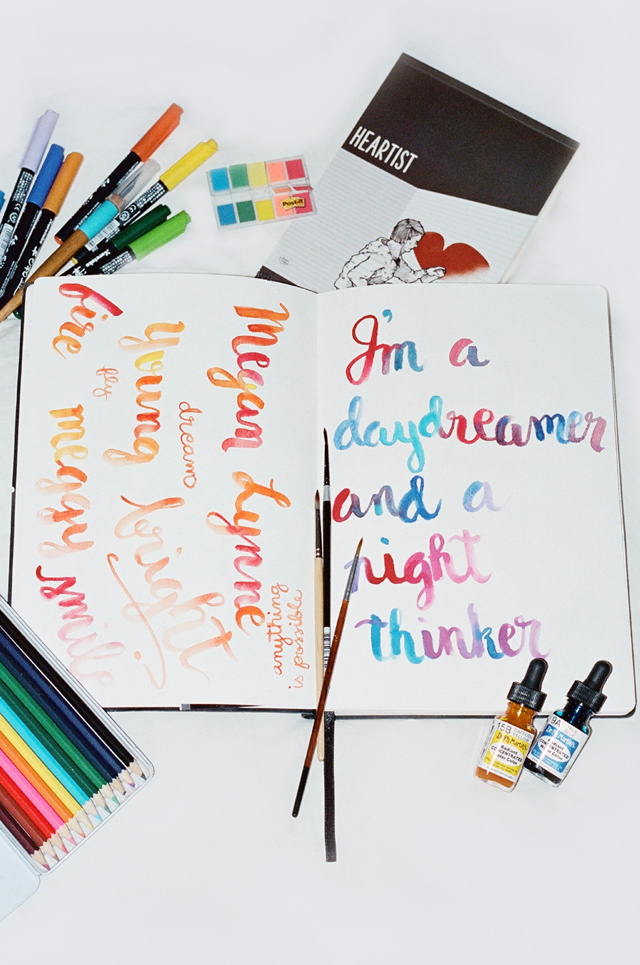 She's a heartist.
ADVERTISEMENT - CONTINUE READING BELOW
We actually found these in her backpack that she brought with her from her taping all the way in Bataan. We've heard before that one of her hobbies is taking photos with her lomo camera (we even spotted her stash of instax laying around her room), but we didn't know she could do calligraphy. "I started it around a couple of months ago. I can't draw so I thought why not do something like lettering since I like to write. I did a workshop and ever since it's been like crazy. I love watercolors!"
4. Sneakers. Lots of it.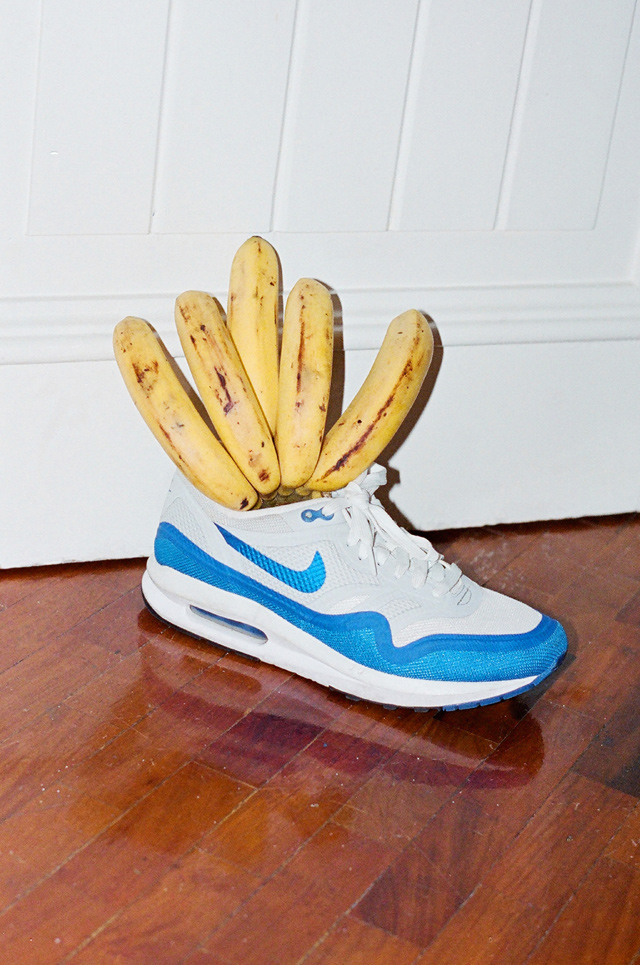 This Nike Air Max is one of her current favorites.
ADVERTISEMENT - CONTINUE READING BELOW
Queens are always in their high heels (even when they're in bikinis!), but Megan would rather stick to her sneaks. "I'm more of a comfort girl than a 'tiis ganda' chick. If I could wear sneakers everyday, I really would. I love that you could just match it with a dress and it's not like "oh, why is she wearing it with that?" On a regular day, it only takes Megan 20 minutes to get ready. Her personal style is so laidback, if you see her at the mall with no makeup in her sneaks and her backpack, you wouldn't think it's the same girl who brought home the crown from Miss World.
5. A DIY Chair.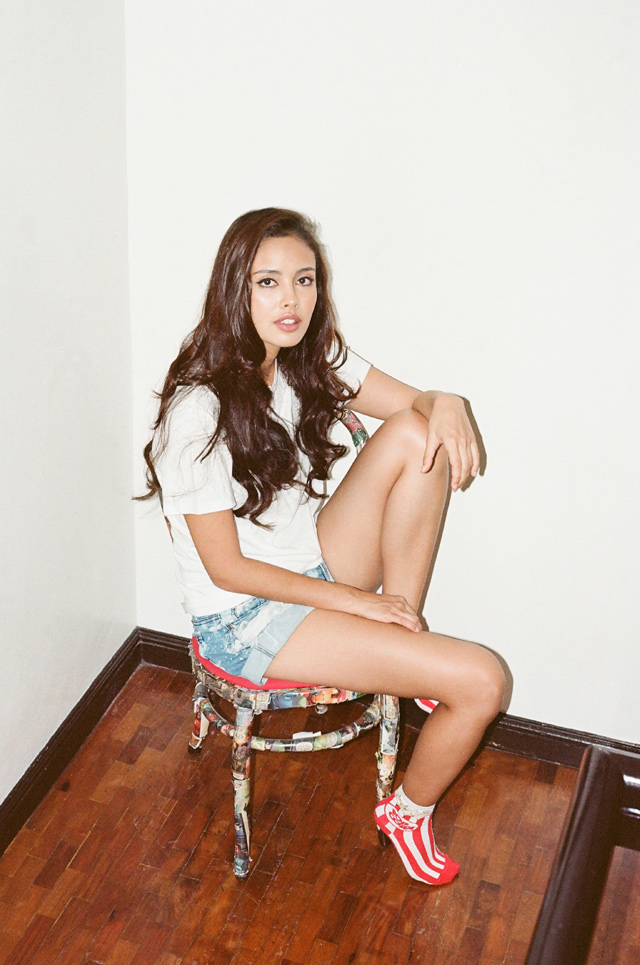 Don't throw that old chair at home. You can easily cover it up with old magazines or comics the way Megan did.
ADVERTISEMENT - CONTINUE READING BELOW
We spotted this chair on fleek and couldn't help but ask where she got it. "I wanted a staple chair where I could sit [when] I use my laptop or my computer on my desk, so my friend showed me a peg. We just found comics, an old chair from a second hand place, and used a sealant to put it together."
6. None Citrus-y Perfumes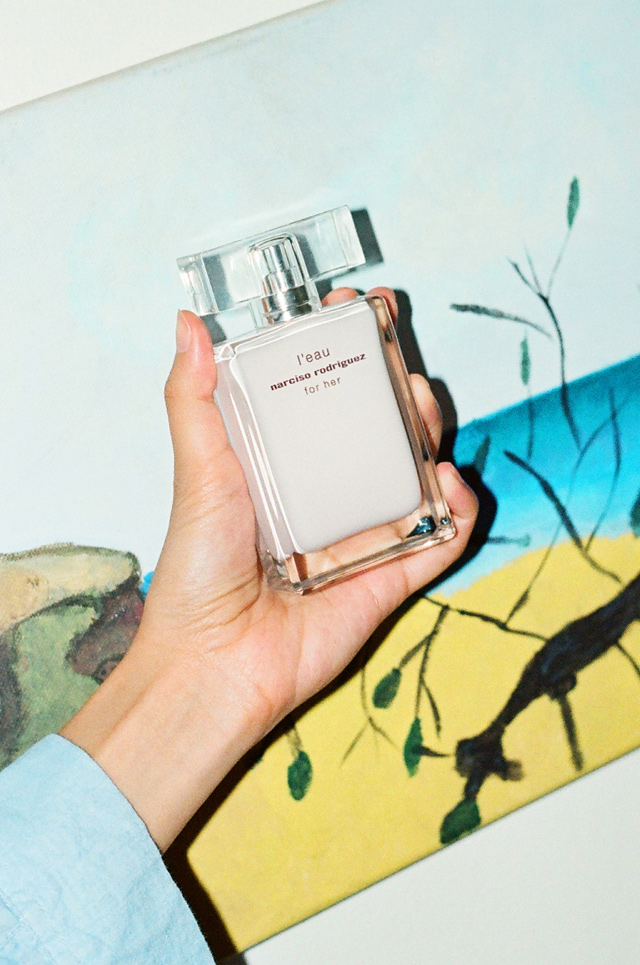 Narciso Rodriguez is her newest parfum find.
ADVERTISEMENT - CONTINUE READING BELOW
To each his own scent and for Megan, anything with a citrus smell is just not right. "I like floral scents, vanilla, fresh, musky scents. That's me."
7. An FC Barcelona Flag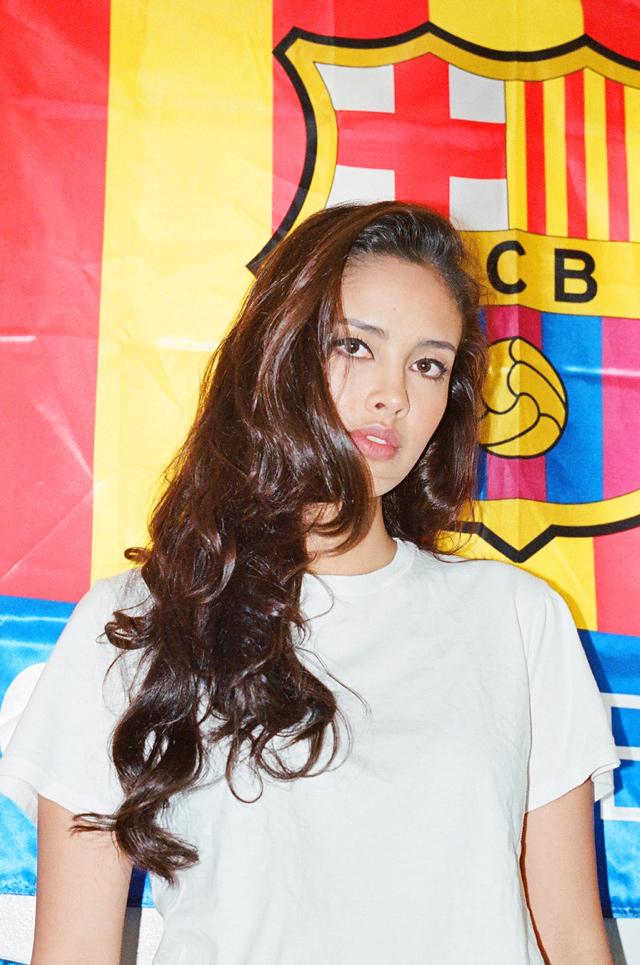 She's pretty, talented, artsy, and she's sporty, as well! She's a die-hard FC Barcelona fan and we're guessing she loves Messi and Neymar, too. "I got this when I went to Barcelona (lucky!) as one of the stops of my Miss World tour."
ADVERTISEMENT - CONTINUE READING BELOW
8. Stacks of Board Games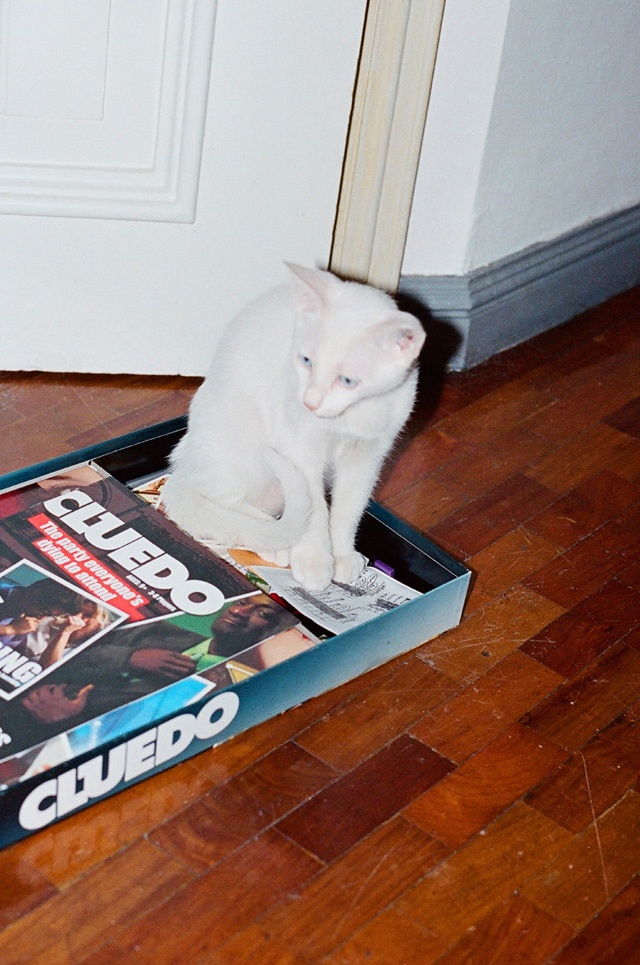 Kira couldn't help but play with us, too.
We didn't only find boxes in her bedroom, her entire house had boardgames scattered all over. Now we know what family night is like at the Youngs.
9. Miss World Memorabilia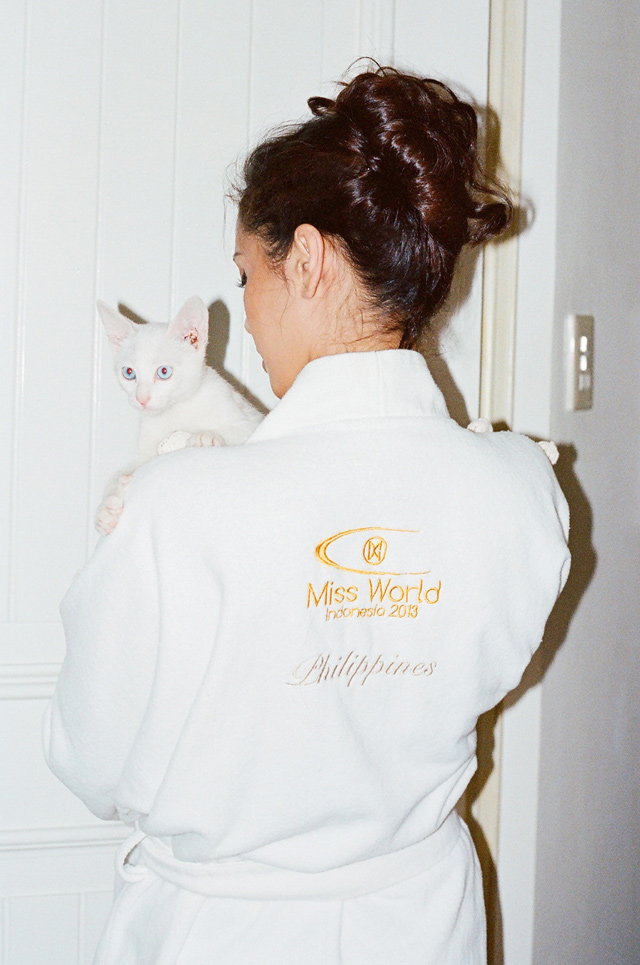 "At the competition we were all given personlized towels, robes, and such."
ADVERTISEMENT - CONTINUE READING BELOW
She's been in the showbiz industry for over 10 years, but it was her decision to join Miss World Philippines that ultimately put her out there. How many people can say she's the first Filipina to have won the Miss World title? Only Megan who has made her mark in history. Not a bad legacy, right? Not bad at all.
Next Stop? Marimar. Aw!
Photos by Ralph Mendoza
Makeup by Anthea Bueno for MAC Cosmetics
Hair by Donald Lapez of Cynos Inside Hair Care
Hey, Preview readers! Follow us on Facebook, Instagram, YouTube, Tiktok, and Twitter to stay up to speed on all things trendy and creative. We'll curate the most stylish feed for you!