If you ever get to meet Atom Araullo, you'll see the traces of the scientist he might have become had he gone into his masters after an undergrad in applied physics. He seems like a man of deep passions, a quick wit and an uncanny ability, in spite of his best intentions otherwise, to walk in the spotlight.
How many times do you press the snooze button before you get up?
I set the alarm an hour before I have to wake up. So I press the button about six times.
How long do you spend in the bathroom in the morning?
Ten minutes.
Cinderella or Sleeping Beauty?
Neither, because they both aim for prince charming and that doesn't sit well with me. Mulan.
Which part of the newspaper do you read first?
The headlines.
Name your favorite ice cream flavor.
I'm lactose intolerant but will risk being sick for ube macapuno.
Have you ever cheated at solitaire?
Of course I have!
Do you believe in Feng Shui?
No.
How many sit-ups can you do?
It depends if I'm cheating or not; 100 when cheating, five for real.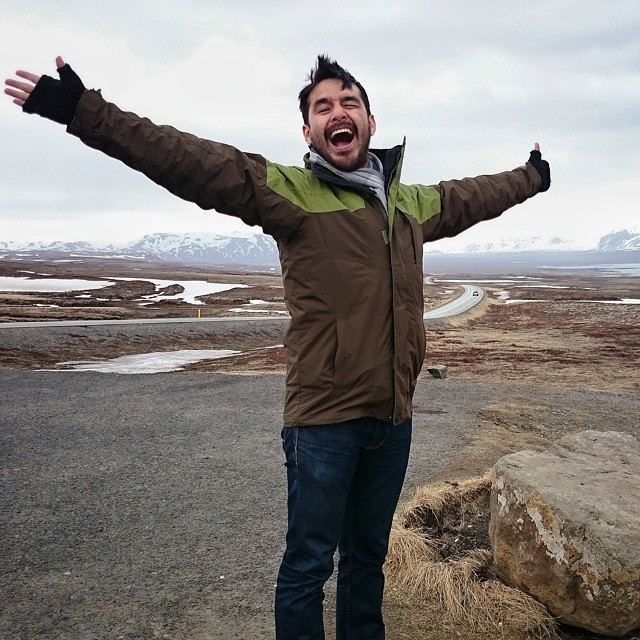 ADVERTISEMENT - CONTINUE READING BELOW
(@atomaraullo)
What is it that you love about your life?
That I've met so many different people from so many different backgrounds and I get to travel a lot. Every day is a new assignment, a new adventure.
Favorite superhero?
Batman. The darkness, his issues and layers. I like that he's not good all the time.
Can you dance the swing?
No.
How many Facebook friends do you have?
Around 1000.
Last song syndrome?
The ABS-CBN Christmas song.
What's the longest you've ever gone without sleep?
Three days.
What is comfort food for you?
Fast food. A cheeseburger, fries, and a soft drink.
How much weight would you like to lose?
None.
Favorite vegetable?
Least favorite since I don't have a favorite: I can't eat raw tomatoes.
What is your karaoke anthem?
Spandau Ballet's "Gold." "You're indestructible." I love that part.
Prescription to mend a broken heart:
Keep yourself busy. It's really easy to get stuck in that moment of overwhelming, overthinking, and questioning. There can be no answers. And simply, time.
Name your favorite Pinoy moment.
Quintessentially Pinoy for me is the happy and vain disposition that makes us always camera-ready with wonderful smiles on our faces in spite of tremendous devastation.
What would you give up for world peace?
My life. Or I would go blind or deaf and experience peace with my other senses instead.
Name your favorite hero and heroine of fiction.
The protagonist of Love in The Time of Cholera, Florentino Ariza. And Princess Mononoke(from an anime film).
What is your favorite childhood memory?
The story of how I tricked my dad into thinking I got a minor role but got to lead in our school production of Oliver.
This story was originally published in the March 2014 issue of Preview Magazine.
Hey, Preview readers! Follow us on Facebook, Instagram, YouTube, Tiktok, and Twitter to stay up to speed on all things trendy and creative. We'll curate the most stylish feed for you!