Stash your concealers away! Zits are now in fashion. Well, at least according to Malaysian designer Moto Guo, who sent down models with full-blown acne and red blotchy faces during Milan Fashion Week.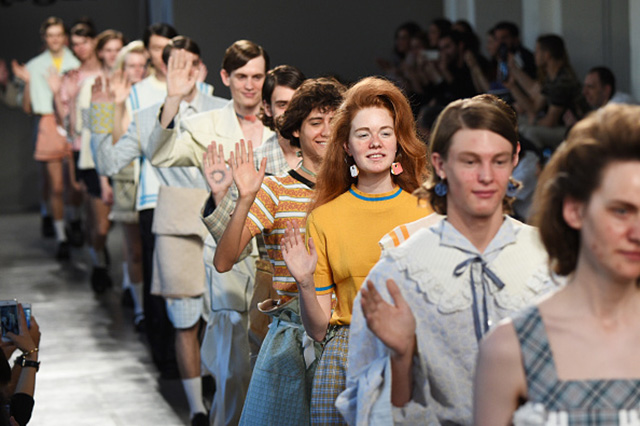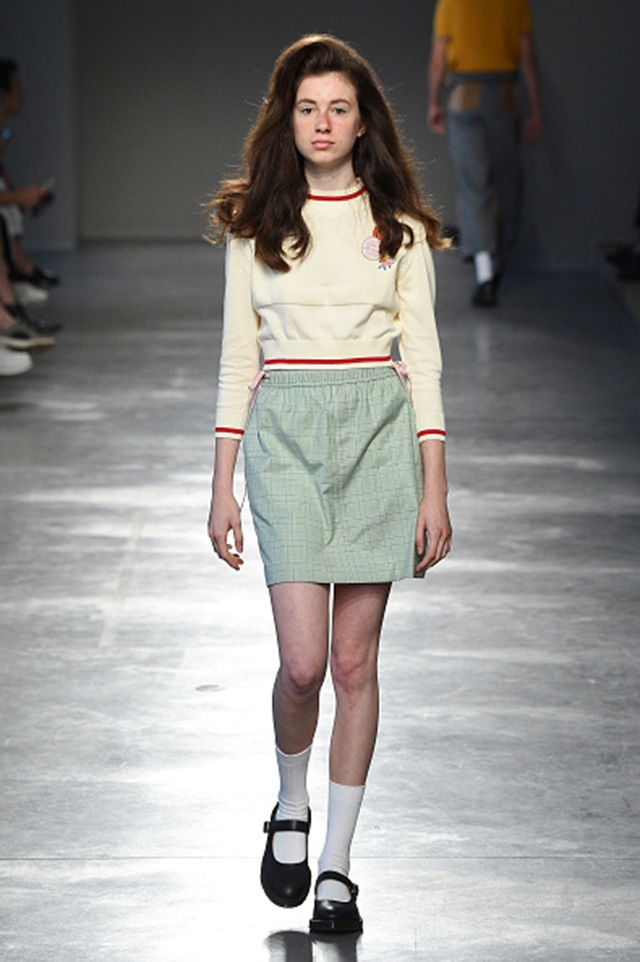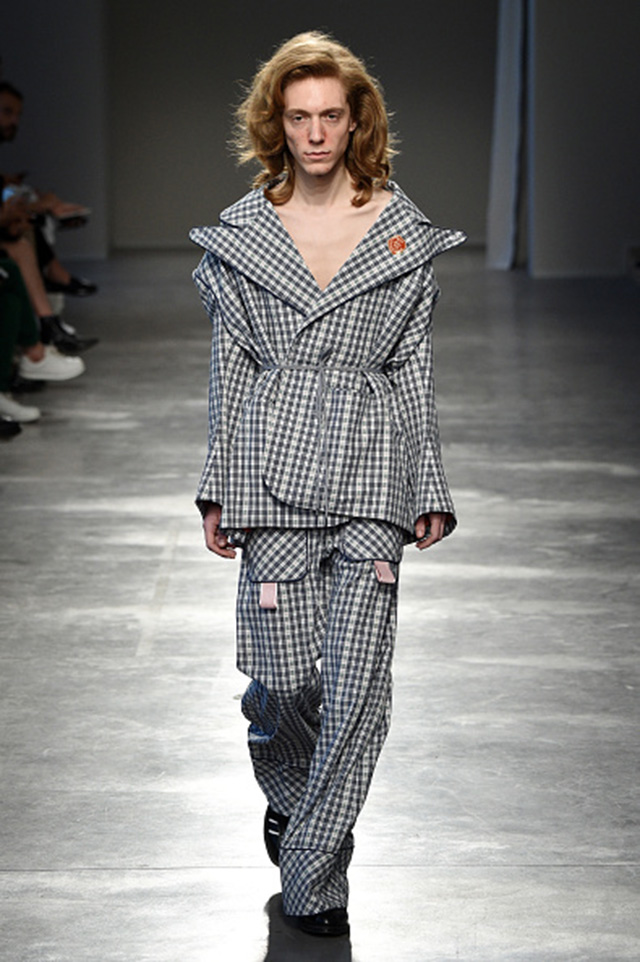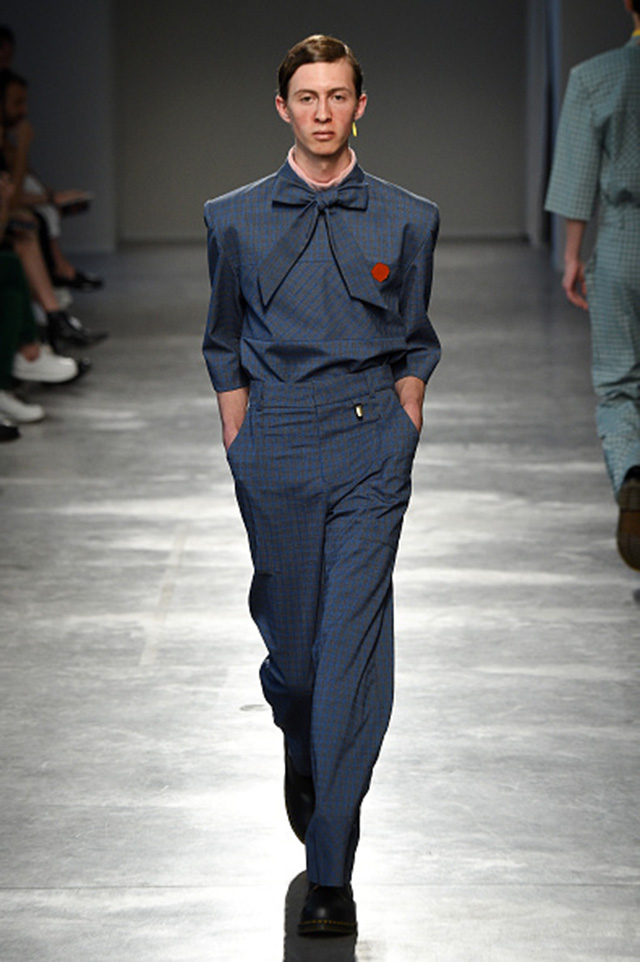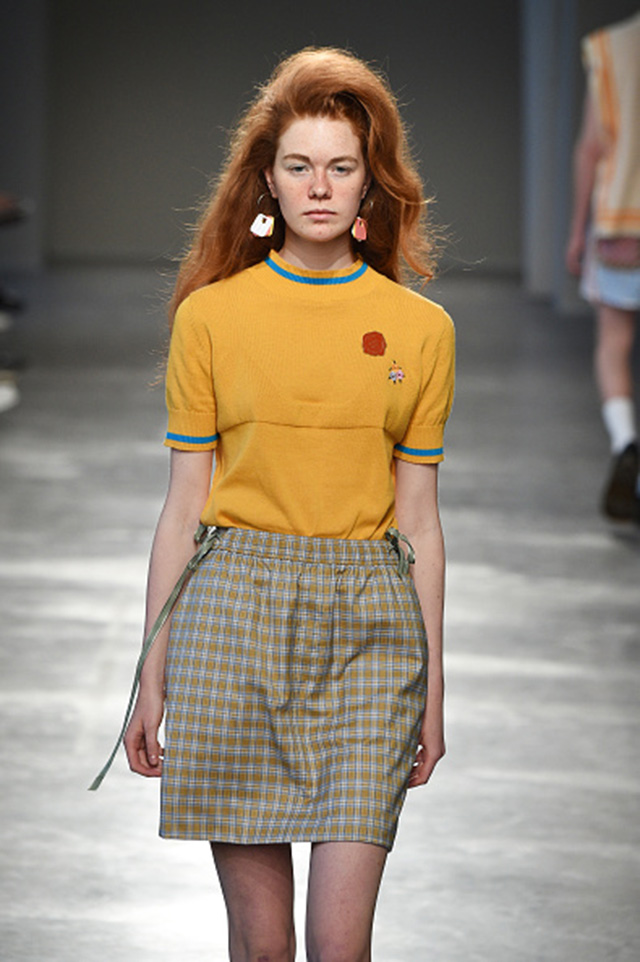 Guo's collection, called Picnic in the Society, featured male and female models in gender-fluid outfits inspired by clothes that children would wear. Read: bows, bibs, oversized trousers, and embroidered sweaters.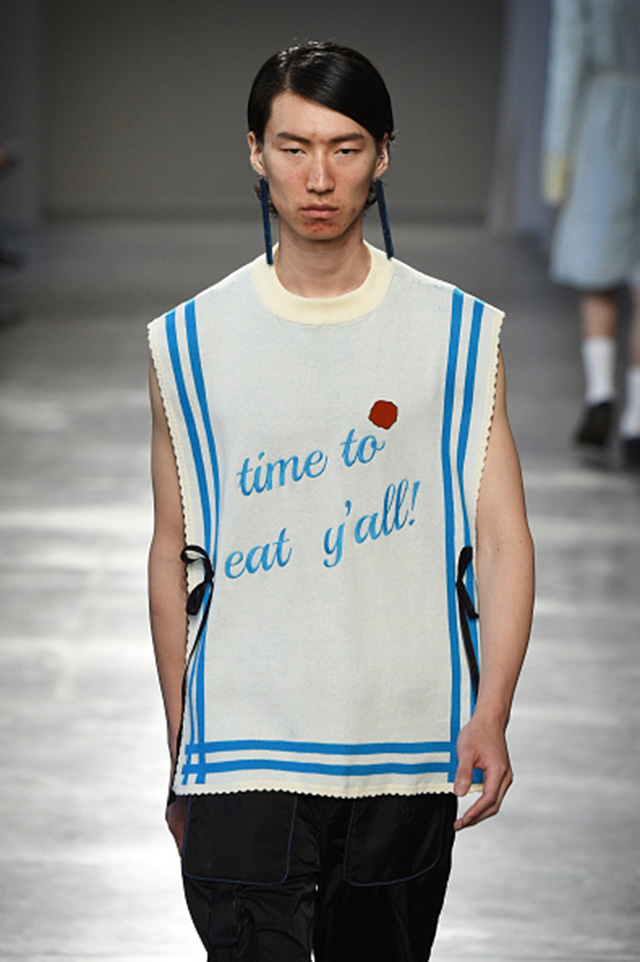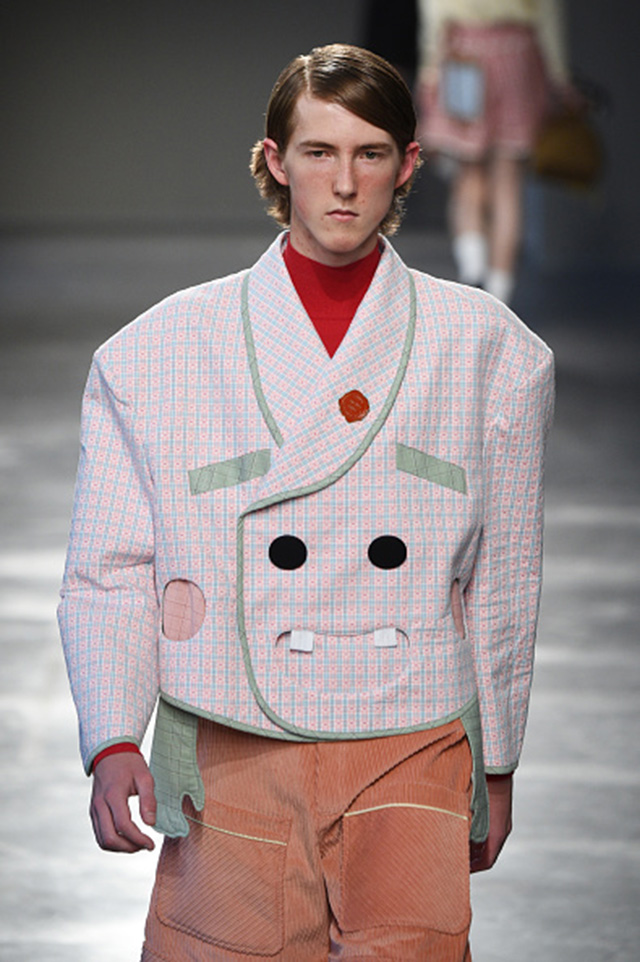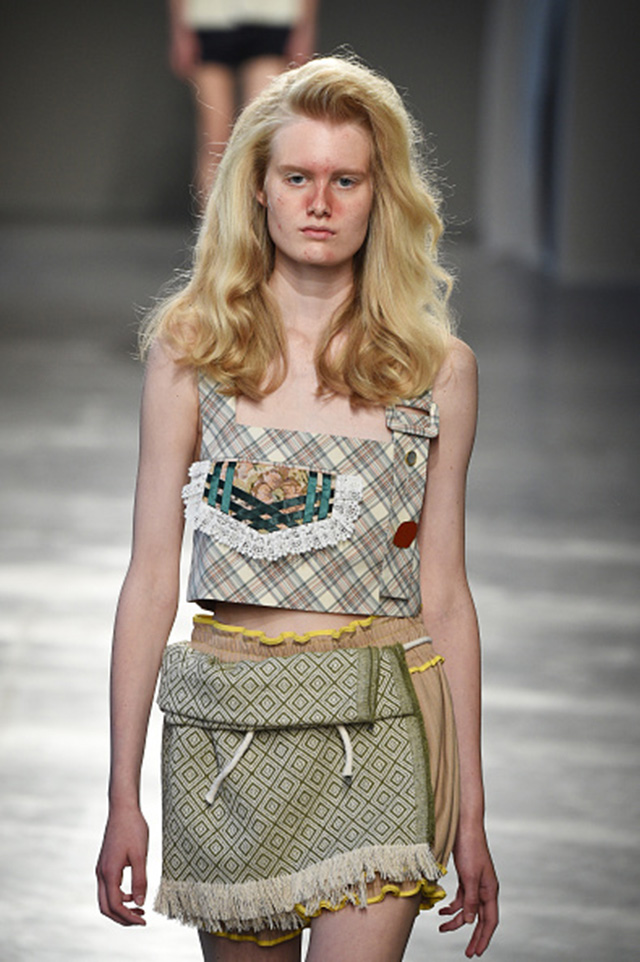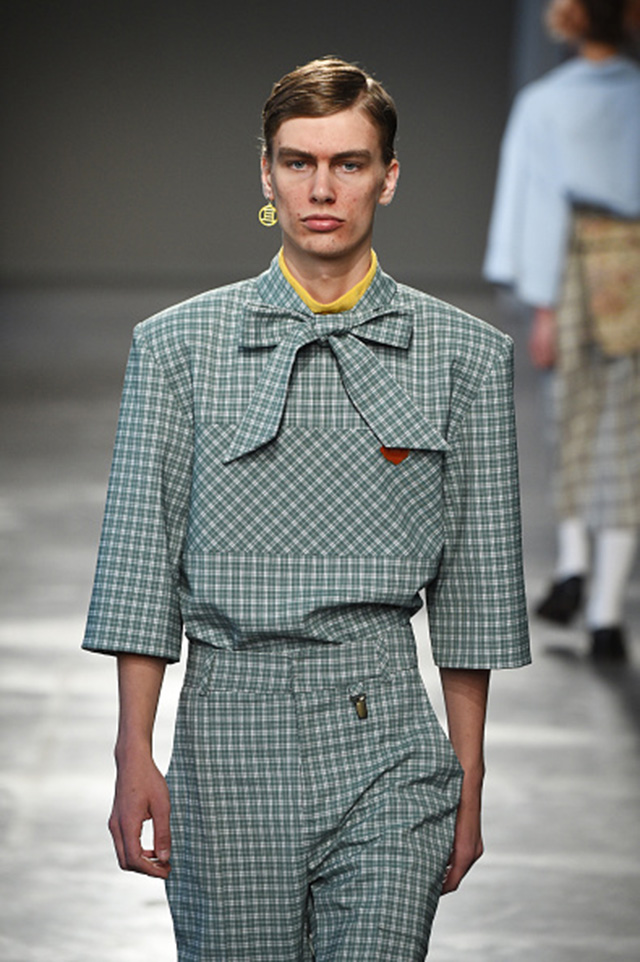 FYI, the models weren't sporting a real-life skin problem. Instead, it's a beauty look created especially for the show, where acne flare-ups were staged using lipliners and eyeliners. Fake pimples and a patchy red face may not be 2016's next big makeup trend, but the designer is definitely sending an important message: no one is born flawless.
Whether this is the designer's exaggerated attempt to hype the anti-grooming trend, as previously seen in London Men's Fashion Week, or a more realistic approach to barely-there makeup, the biggest takeaway from Guo's collection is that there is beauty in quirky awkwardness. After all, we all went through gawky pubescent years, right?