Truth is, we'll always think of grandma whenever we see grey hair. As much as we love her, the sight of a silver strand on our mane can cause us to squeal and think, "OMG, I'm old!"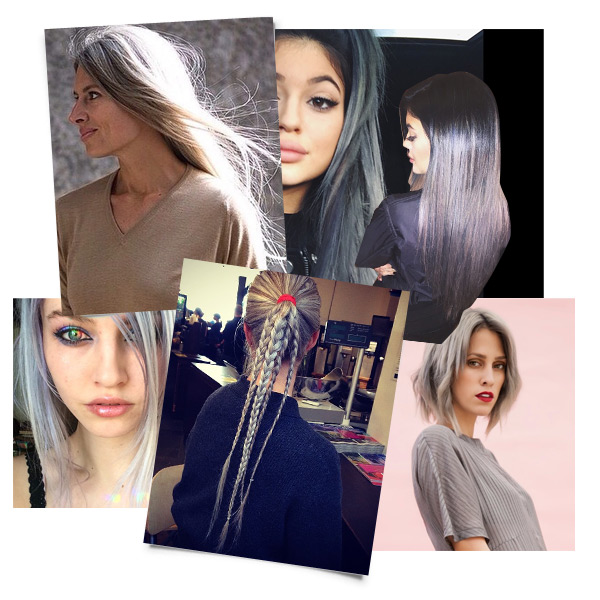 However, some stars and fashionphiles are embracing this color as they choose to get dye jobs in varying shades of grey. Vogue UK's Sarah Harris struts around London with her silver strands. Dev recently launched a new EP and showed off a foxy cropped 'do on the cover art. Kendall Jenner went fifty shades darker as she switched from green to gunmetal. Model Charlotte Free washes out the colors in her hair, leaving it clean like a silvery snow.
With more and more turning to the grey side, it won't be long before this trend becomes the new lob or ombré. And when it does, will you be there to try it out?
Photos from @charlotte_free, @kyliejenner, and @sarahharrisuk on Instagram.