The Treatment: The Oxylight Madonna Facial
What it is: A total workout for the face—that's how The Aivee Clinic describes The Madonna Facial. It's named after the celebrity because it's literally one of the things that she gets done for her face—no wonder she's aged so gracefully. You've seen some of our celebrities have this done, and we're as curious as you. So what really happens during the Oxylight Madonna Facial? In technical speak, "The Madonna Oxylight Faial is for the treatment of fine lines and wrinkles, acne, scars, hyper pigmentation, clogged pores, sagging skin, lymphatic drainage, tightening, collagen production, and anti-aging," according to the information Ann Tirona of Aivee Clinic sent us. Basically everything you need, right? So we called in and scheduled at Aivee's, and after four rescheds (the waiting list is REAL, you guys, even for editors—that's how much hype surrounds it), we finally locked a schedule. The day came and, expecting a regular facial, I made plans after my appointment. Little did I know I was about to sink into an hour and more of an intense, relaxing, maybe sometimes also surprising(?) treatment, that everything else I planned after? Cancelled.
ADVERTISEMENT - CONTINUE READING BELOW
Current condition: I'm fresh into my late twenties, so I don't have many anti-aging concerns just yet, but one that really bugs me is the faint (but noticeable to the beauty-trained eye) laugh lines around my mouth. The crease really shows when I have powder makeup on, too. Second, another concern of mine is evenness/hyperpigmentation around the same area. Third, I feel like my face can be puffy or bloated most times, and I really wish for a sharper jawline. Lastly, of course, I always want a glow boost every now and then. I just want to be a glow queen, really.
Procedure: Like I mentioned, I waltzed into Aivee thinking I was there for a casual facial, but boy was I in for a surprise. The Madonna Facial is truly a workout for the face—it has FIVE steps, plus a mask at the end! Let me go through each one by one…
ADVERTISEMENT - CONTINUE READING BELOW
Recommended Videos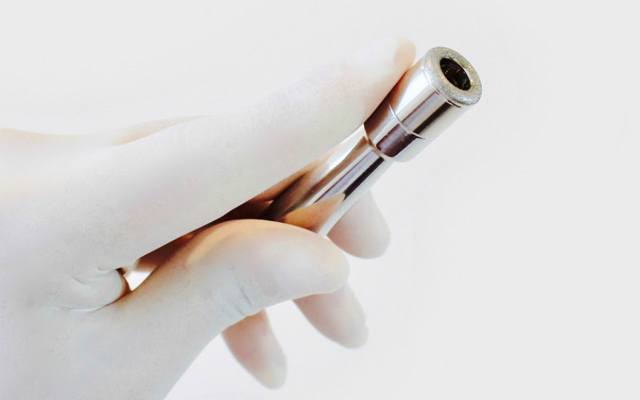 IMAGE The Aivee Clinic
Diamond microdermabrasion
Step 1: Cleansing and Diamond Microdermabrasion
After the requisite cleansing and makeup removal if need be, they give you a diamond microdermabrasion (or diamond peel, as some might know it). It's a deep, extra-fine exfoliating process that isn't so abrasive, although if you have thin and/or sensitive skin under the eyes or the cheeks, you will feel it and there might be some redness, but nothing alarming. This step preps the skin so it absorbs all the treatments to follow better.
ADVERTISEMENT - CONTINUE READING BELOW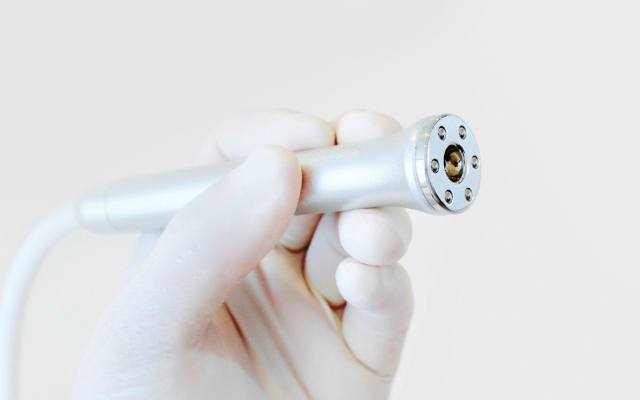 IMAGE The Aivee Clinic
Lymphatic system cleansing
Step 2: Lymphatic System Cleansing
It uses a "negative pressure therapy," which is basically a massage of the neck (around the lymph nodes) using a strong suction by a little apparatus. This is a crucial step to cancel out all bloat, plus it promotes blood circulation and lessens appearance of cellulite (you can't absolutely erase it!).
ADVERTISEMENT - CONTINUE READING BELOW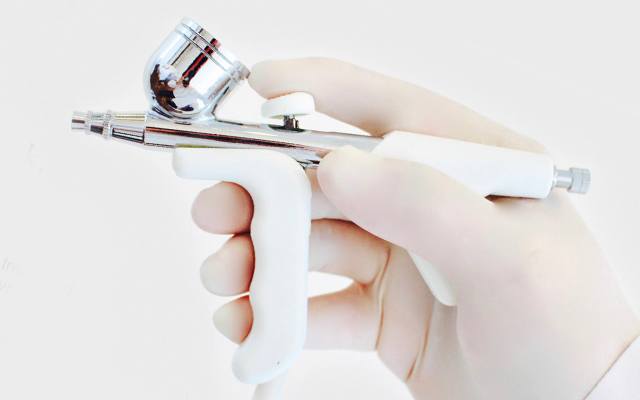 IMAGE The Aivee Clinic
High-pressure oxygen spray
Step 3: Anti-aging serum and High-Pressure Oxygen Spray
Between the lymphatic drainage and oxygen spray, Aivee adds a special touch of massaging your face with their in-house anti-aging serum. So when the therapist moves on to the oxygen spray, which delivers moisture-rich oxygen into the deepest layer of the epidermis for extra hydration, the serums will have optimum absorption. It felt like a really cool, moist (but not wet) spray going over the skin in circles, and it went on for about 15-20 minutes. The sensation was that of your skin freezing, but not uncomfortable—it was actually very calming.
ADVERTISEMENT - CONTINUE READING BELOW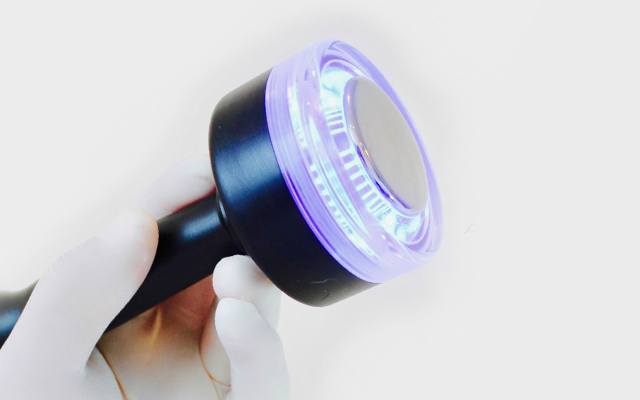 IMAGE The Aivee Clinic
Biosonix Ultrasound
Step 4: Biosonix Ultrasound
According to the clinic, this step "combines ultrasound with LED light to deliver serum, moisturizer, and vitamins deep inside the living epidermis." While the oxygen spray also helped deliver all the potent skincare to the skin, this step was aimed to really focus on that purpose. It felt like a totally relaxing massage—the device for this is palm-sized, flat, and circular with a metal center that they massage all over your face in circular motions. Feel free to fall asleep at this stage, the warmth of the massaging head won't give you a choice, anyway.
ADVERTISEMENT - CONTINUE READING BELOW
IMAGE The Aivee Clinic
Myolight microcurrent
Step 5: Myolight Microcurrent
Ah, my favourite part. If you're a firm believer in no pain for the vain, I believe that you can power through this step. What it does is deliver a low-level current that mimics the body's natural current to provide instant toning and contouring deep below the facial muscles. Need!!! But a caveat—while the previous step could lull you to sleep, this literally jolts you awake with the currents. The closest description I can offer is a sharp fingernail digging lines all over your face. I was not prepared for the bit of pain as I heard it was super relaxing, but as I mentioned, my concern is to make my Asian baby girl cheeks into a sculpted face, so I grit through the pain. And FYI,the results are pretty instantaneous, so I think you'd probably do the same. Oh and here's a tip: the higher the level of currents you can manage, the more effective this step is.
ADVERTISEMENT - CONTINUE READING BELOW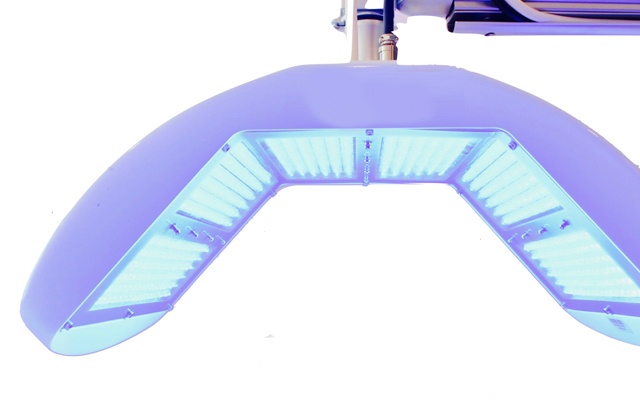 IMAGE The Aivee Clinic
Oxylight full spectrum LED panel
Step 6: Oxylight Full Spectrum LED Light Panel
Alright, time to sit back and relax. Aside from allowing pure oxygen to be absorbed into the skin, this step stimulates collagen, improves the appearance of sun damage, increases toughness of capillary vessels (less dark undereyes!), reduces inflammation and irritation, kills bacteria, and just basically improves your overall complexion. What it feels like on the skin is nothing, just a very very subtle warmth because your eyes will be closed. If you have some sensitivity to light, like I do, they provide eye covers so you don't strain your peepers and just relax.
ADVERTISEMENT - CONTINUE READING BELOW
Step 7: Yes there's more!
Finally, as another added touch at Aivee, they end your service with a relaxing peel-off rubbery clay mask. It smells great, feels extra minty, and despite it covering your eyes and lips, produces no irritation of any sort. It cools and soothes the face after all that working out your skin has been through for the past hour (and maybe even and a half)—think of it as the cool down to your face's HIIT.
Conclusion: After you wake from the mask-induced slumber (it covers your eyes after all), they wipe off any left over residue, and finish off with a soothing serum/cream. They hold up a mirror to you and point out that—voila, your laugh crease is gone. I kid you not, it was like it was ironed out. I could still see it closely, but because I could only tolerate a particular amount of the micro current. For these same results, I recommend this service to someone in their late twenties to thirties—I can't vouch that deep-seated, intense wrinkles on more mature skin will be gone in one session. If I had went H.A.M. with the currents, I'm pretty sure all my little fine lines would be gone. Next time, I'll be braver. But until then, I'm enjoying the up to two months of the Madonna Facial's results—a glowy, fresh, contoured face. (That is, unless I go back on time after the recommended three weeks).
ADVERTISEMENT - CONTINUE READING BELOW
Oxylight Madonna Facial, P10,000, The Aivee Clinic, Burgos Circle, BGC
Related Stories from Preview.ph



Hey, Preview readers! Follow us on Facebook, Instagram, YouTube, Tiktok, and Twitter to stay up to speed on all things trendy and creative. We'll curate the most stylish feed for you!