Photos tend to last forever, especially if we're talking about wedding pictures that are likely to be cherished for a lifetime. If you're a bride-to-be who's already planning your "happily ever after," then chances are you're already collating pegs and thinking of the best wedding makeup look for you to walk down the aisle in. You're on the right track—your bridal look is not something to be taken lightly, after all! There are several things to take into account and important reminders you need to be aware of before you can achieve the wedding makeup look of your dreams, and here, we'll guide you on everything you need to know.
First things first: Pre-wedding skincare is a must.
Makeup artists are not magicians. They can't fake healthy skin in the blink of an eye, and there are some things you simply cannot cover up with layers of foundation. As the bride, you'll have to do your part and take good care of your skin in the months leading up to your wedding day. Some go the extra mile and already schedule a lineup of skin treatments at least three months before they say "I do," but if you don't have big bucks to splurge on expensive lasers, our advice is to at least book a facial one to two weeks before your big day (yup, not days before—you need to give your skin plenty of time to recover). We suggest something extremely hydrating that will help you achieve that bridal glow, something like Belo Medical Group's Glass Skin Facial or Aivee Clinic's Hydra Facial.
ADVERTISEMENT - CONTINUE READING BELOW
As for your daily skincare routine, if you don't already have one, now's the best time to consult a dermatologist who could hook you up with the best products to match your skin type. Just don't try out several new products all at once so you don't risk shocking your skin with too many ingredients than it can handle, which could result in a breakout and make things worse for you. Give your skin some time to adjust and take things one step at a time. Skincare, after all, is mostly trial and error. If you're lucky though, you already have a beauty routine that you know works for you and all you have to do is religiously follow it and try not to be lazy when it comes to cleansing your face before bedtime and applying skincare.
CONTINUE READING BELOW
Recommended Videos
Important Beauty Reminders:
1. Decide on a look based on your personality.
Here's the first rule: There are no rules. Don't be afraid to bend traditions because you know yourself better than anyone else. Love red lipstick? Go for it! Want to rock pink hair? No one's stopping you! Ultimately, the most important thing is that you feel good about yourself on your wedding day, which makes it a lot easier to actually look good. After all, you should still look like yourself when you come face to face with your betrothed, so there's no reason why you should compromise your personality in order to look like a cookie-cutter bride.
That said, this isn't an excuse to be complacent in the beauty department. It's important to know the basics, too, so that you'd be able to properly communicate with your makeup artist the look you want to achieve. For instance, knowing your skin type would help you and your MUA greatly in figuring out which products or colors would work best for you. Warm tones are usually recommended for morena brides, and pinks are more flattering for the fair-skinned. Be open for professional advice, but ultimately, follow your heart on what makes you feel the most beautiful.
ADVERTISEMENT - CONTINUE READING BELOW
2. Choose a makeup artist you're comfortable with.
Your makeup artist will be your best friend on your wedding day. They'll be with you first thing in the morning before your pictorials and make necessary touch-ups all throughout the day as you transition from the ceremony to the reception. That said, it's important to choose a makeup artist that you're comfortable with because you need to be able to explain the looks you want with ease and have some adjustments made if need be. Some makeup artists are also better at certain beauty techniques than others, so it's a must to choose a MUA who resonates with you in terms of the aesthetic and vibe that you want to achieve. Bottomline? To avoid beauty-related hiccups on the wedding day itself, you both need to be on the same page.
3. Schedule a makeup trial.
Often, it's not enough to simply book a skilled makeup artist and verbally explain the exact bridal look that you want to achieve. If your wedding budget allows for it, best schedule a trial session with your MUA to make room for a dry-run. This is to avoid last-minute changes and unexpected issues that may arise on the day itself—say, if the MUA accidentally chooses a shade of foundation that's too dark or too light for your skintone. That would be a horror to fix and a nightmare for your photographers. Every bride deals with different skin conditions as well, so a makeup trial prior to the big day prevents unforeseeable mistakes from happening. This way, you'll have your beauty routine down pat and it would only take muscle memory for your chosen MUA to give you your best makeup ever for when you walk down the aisle.
ADVERTISEMENT - CONTINUE READING BELOW
4. Make time for a hair salon appointment.
There's simply no forgiving a bad dye job that's obviously in dire need of a retouch. No matter how stunning your makeup is, your hair could ultimately make or break your bridal look. Schedule an appointment with your trusted hairdresser a week before the big day for a fresh trim or color. Mind you, though, it wouldn't be smart to go for a drastic makeover at this time—that's a huge risk in case you end up not loving the result and it's too late to undo everything. If you're really itching for a change of look, go for something subtle, chic and timeless. Still you, but better.
5. Get plenty of rest before your big day.
Now that you've done everything you can to achieve the wedding makeup look of your dreams, you wouldn't want to ruin them all with sleepless nights and incessant worrying. Stress and lack of sleep are likely to trigger a breakout, and the last thing you need is a big fat zit saying hello to you on the morning of your wedding day. If you can, give yourself eight hours of sleep the night before the big day, so you can wake up energized and with bright, healthy skin that will serve as your makeup artist's flawless canvas.
ADVERTISEMENT - CONTINUE READING BELOW
Related Stories from Preview.ph
Celebrity Wedding Makeup Pegs
Another thing you need to prepare for your appointment with your makeup artist? Some visual pegs to help your MUA better understand the bridal look you're going for! Want something light and fresh, K-beauty-inspired, or barely-there makeup look? These stunning celebrity brides might help give you an idea:
Coleen Garcia's No-Makeup Look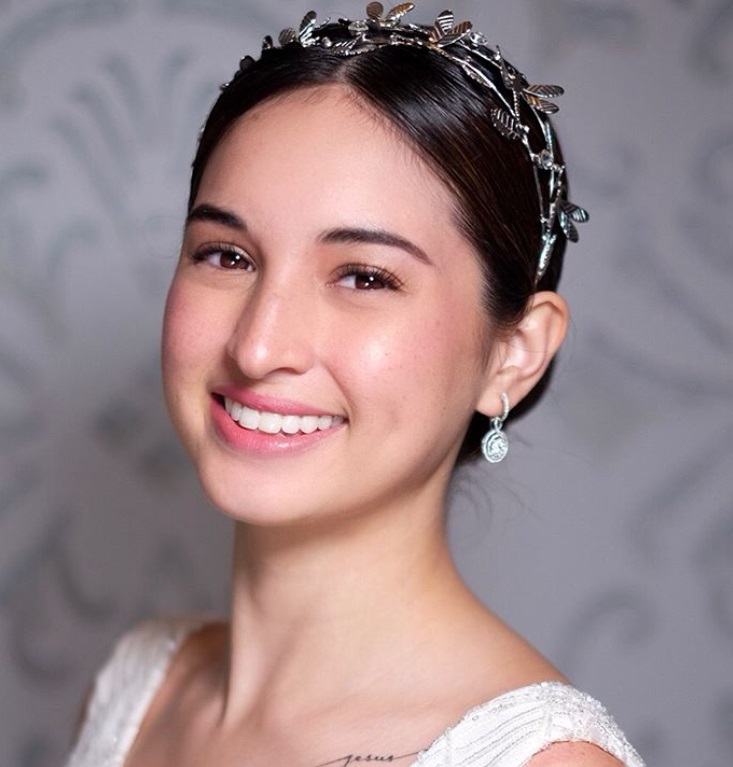 ADVERTISEMENT - CONTINUE READING BELOW
Coleen Garcia opted for an almost no-makeup look for her Balesin wedding with now-husband Billy Crawford. If you have radiant and flawless skin to go au naturel like the actress, this minimal and effortless-looking makeup is a surefire way to look fresh as a daisy. "We veered away from the usual bridal look and kept it very, very simple," said her makeup artist Pong Niu. "[We made] very minimal use of everything, because less is really more."
Tricia Gosingtian's K-Beauty Look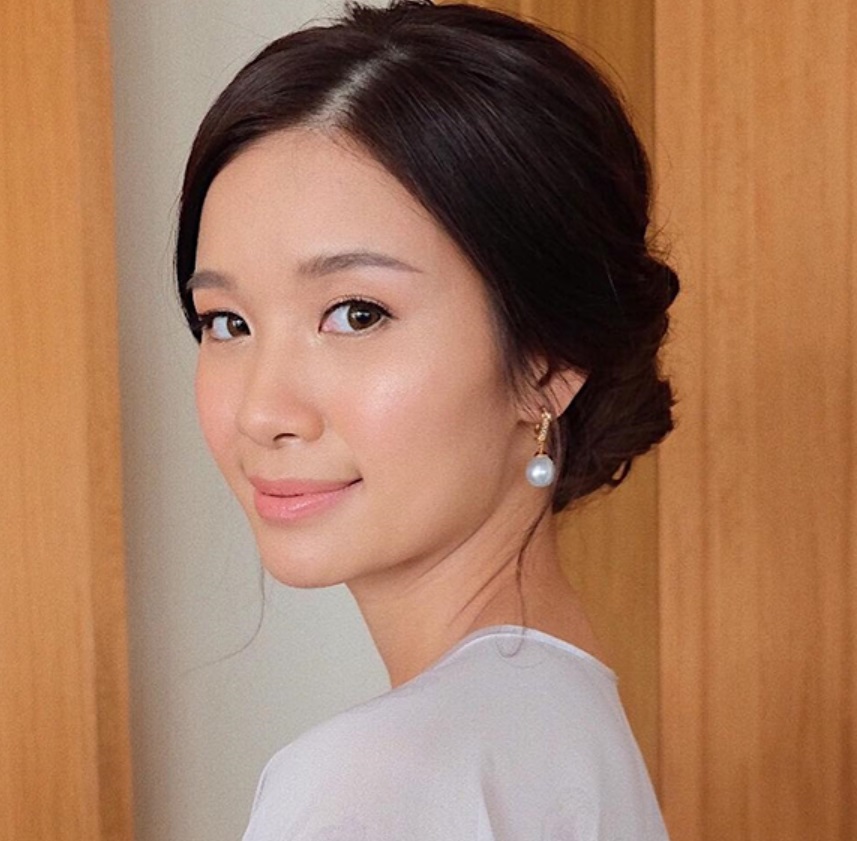 ADVERTISEMENT - CONTINUE READING BELOW
Tricia Gosingtian drew inspiration from Korean beauty for her bridal makeup, with a focus on dewy skin, puppy liner (a flick that points downwards), and peach blush tones. The bride specifically instructed her makeup artist Anthea Bueno that she wanted "to look like herself" on her wedding day.
Sarah Lahbati's Classic and Youthful Look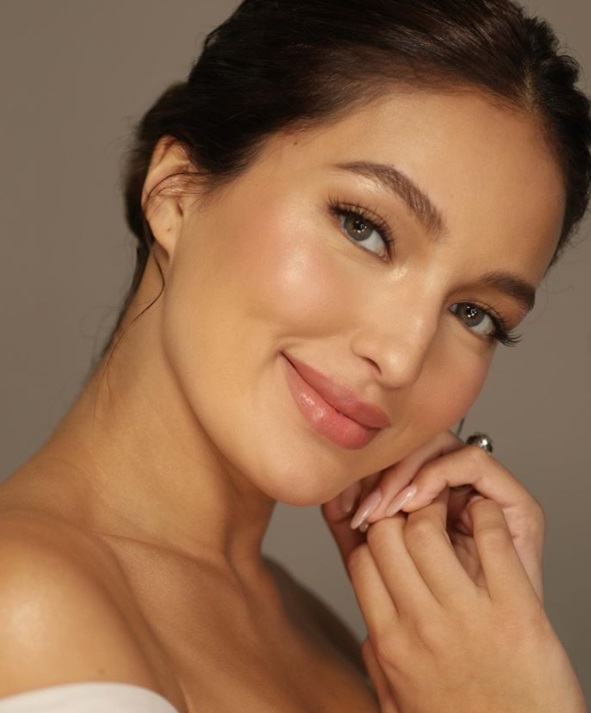 ADVERTISEMENT - CONTINUE READING BELOW
Sarah Lahbati went for a timeless Mark Bumgarner dress for her intimate civil wedding ceremony with Richard Gutierrez. The actress complemented her wedding frock with an equally classic makeup look by Jelly Eugenio, who kept things "light, classic, and most importantly, young."
Camille Co's Glowing Bridal Look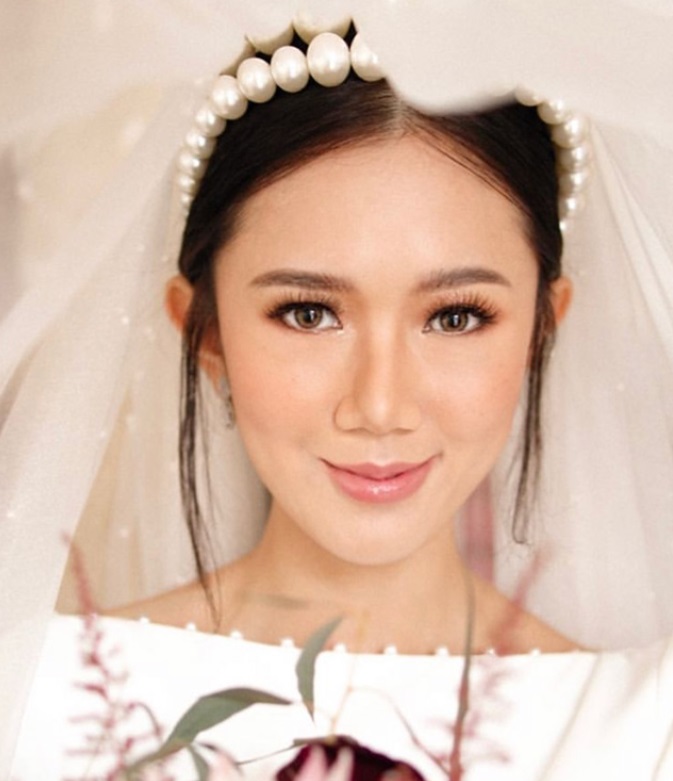 ADVERTISEMENT - CONTINUE READING BELOW
Camille Co's statement pearl headband was definitely a headturner on its own, but it was her glow that kept everyone's eyes sparkling with adoration. The blogger wore mostly blush and coral tones for her big day, skipped the bronzer, and opted for a hint of glitter at the center of her eyes. Anthea Bueno also revealed, "I focused the eyeshadow on the outer edge to elongate her eyes since they're quite round."
Related Stories from Preview.ph
Hey, Preview readers! Follow us on Facebook, Instagram, YouTube, Tiktok, and Twitter to stay up to speed on all things trendy and creative. We'll curate the most stylish feed for you!