Blame it on the gals of Sex in the City or on that Alicia Keys chorus, but New York City has become a magnet for creatives who dream of "making it big."
For 24-year-old Andre Trinidad, the concrete jungle was where they rediscovered their passion and, in turn, themselves. Their trick of the trade? The meticulous and often underrated skill of hairstyling. Back home in the Philippines, Andre was a go-to for drag artists who needed a killer 'do before hitting the stage. The Barbie and Bratz dolls they played with as a kid manifested into real-life glamazons that captivate with every flip and turn of their intricately-styled locks.
Andre also embodies Versex, a "downright sexy" persona inspired by the irresistible glamor of Versace. And no one wears Versex better than Versex.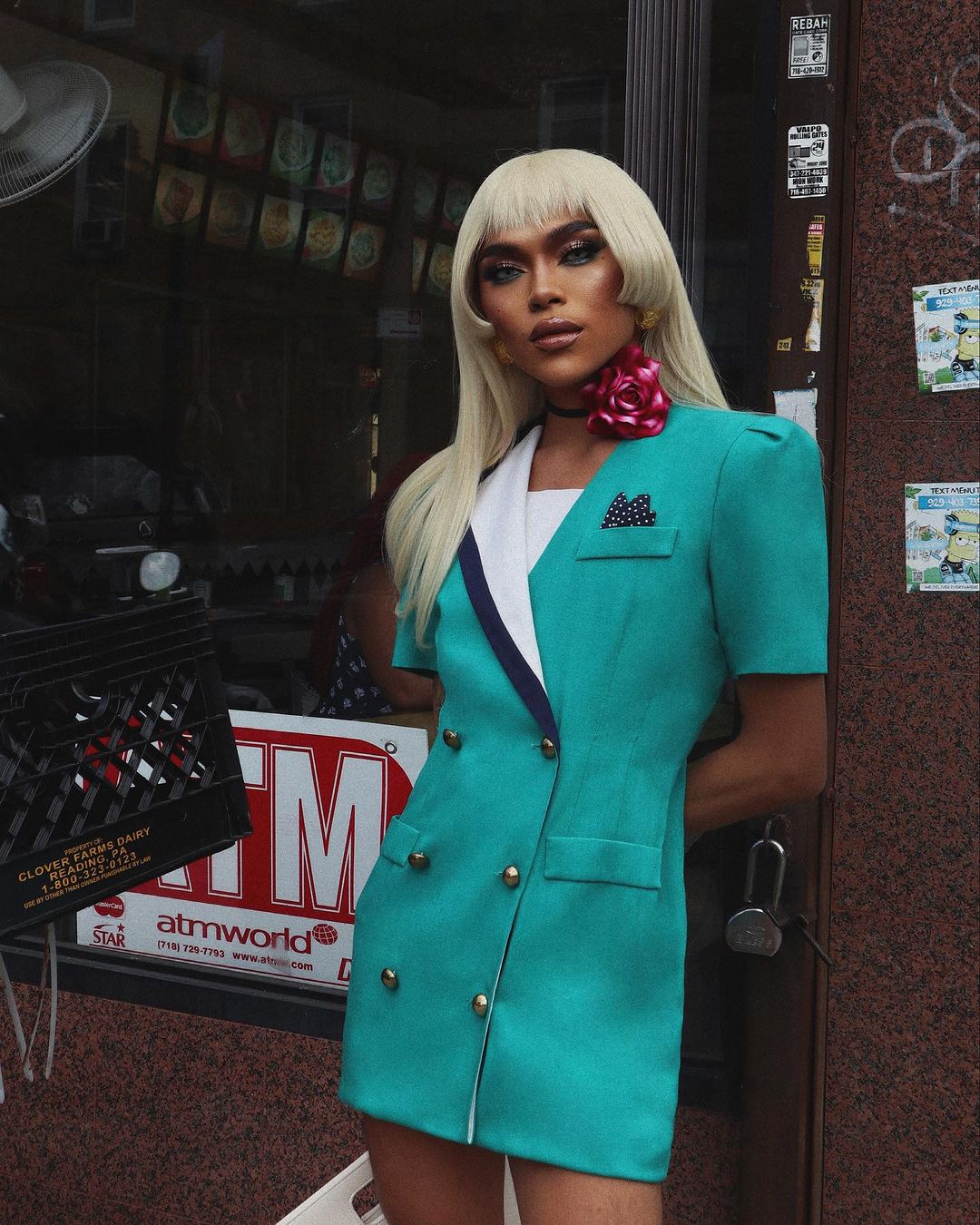 Preview Exclusive: Versex on Their Career as a Drag Artist and Celebrity-Approved Hairstylist
NYC beckoned on Versex at a very turbulent time in their lives. After a series of rejections that proved to be "a different kind of heartbreak," they threw caution to the wind and set their eyes for something more. Manila has always been Versex's playground, but at the time, a change of scenery was crucial for them to move forward.
"It got to a point that I subconsciously detached myself from Manila, the very place I drew love and inspiration from. And since it hasn't been very kind to me, the situation had me looking outwards for a different kind of growth and inspiration," they tell Preview.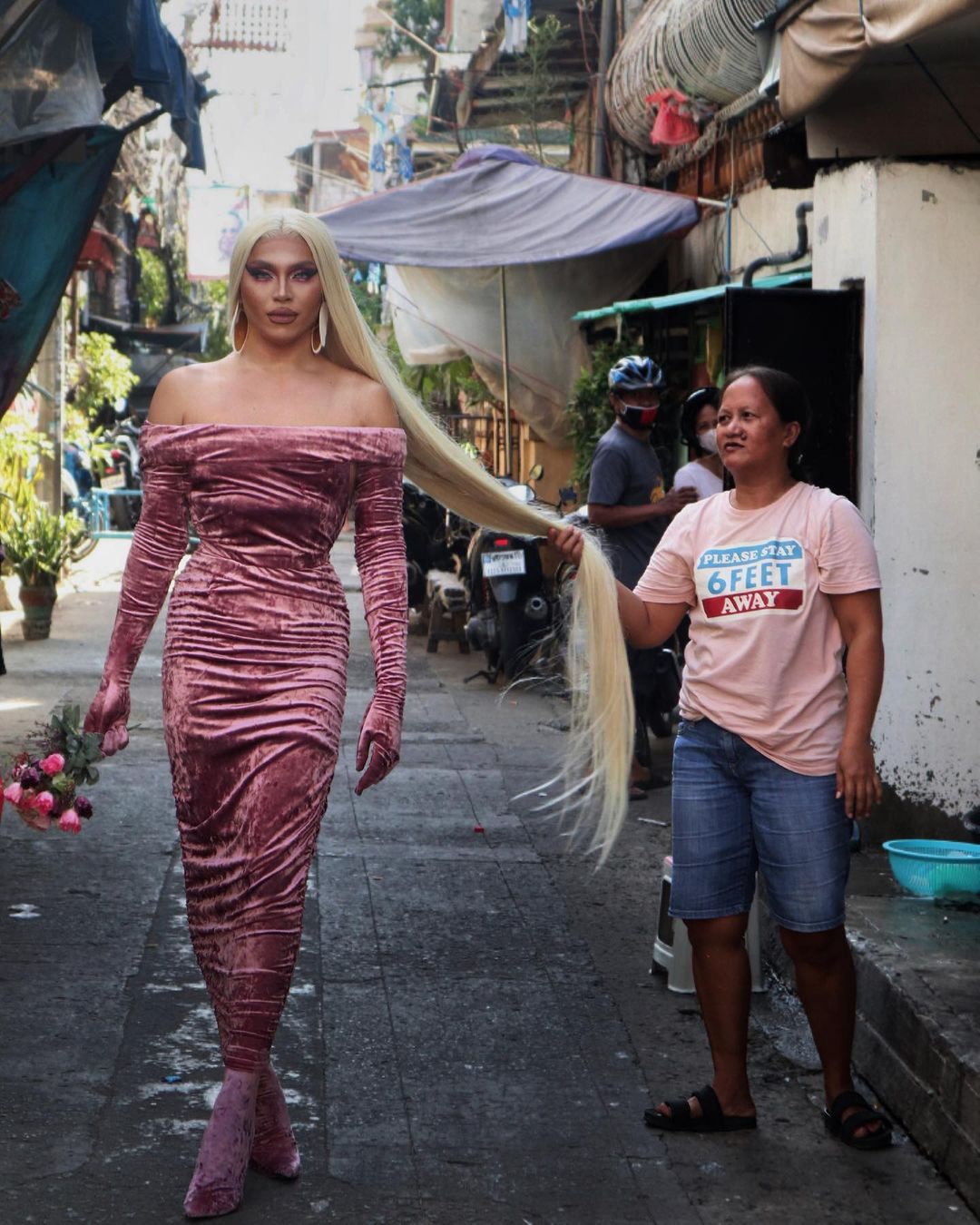 ADVERTISEMENT - CONTINUE READING BELOW
"It got me thinking, 'Maybe there's something bigger out there for me? Just waiting for me to find it.' It really got me thinking that if the people at home aren't going to bet on me, then I'm going to have to bet on myself. Because I know what I can do, and I know that it was worth more than what I was getting. I wanted better for myself."
And so, with hopes of a fresh start, Versex flew to New York with nothing but themselves and their skills. They got in touch with an old friend of theirs named Alex, who also performs in drag as Diva Soria. With his help, Versex was able to find their footing in the big city, and slowly but surely booked big-ticket gigs. "Things just seem to fall into place now without having to force it. The love I'm giving, I'm finally getting back, with interest," they express.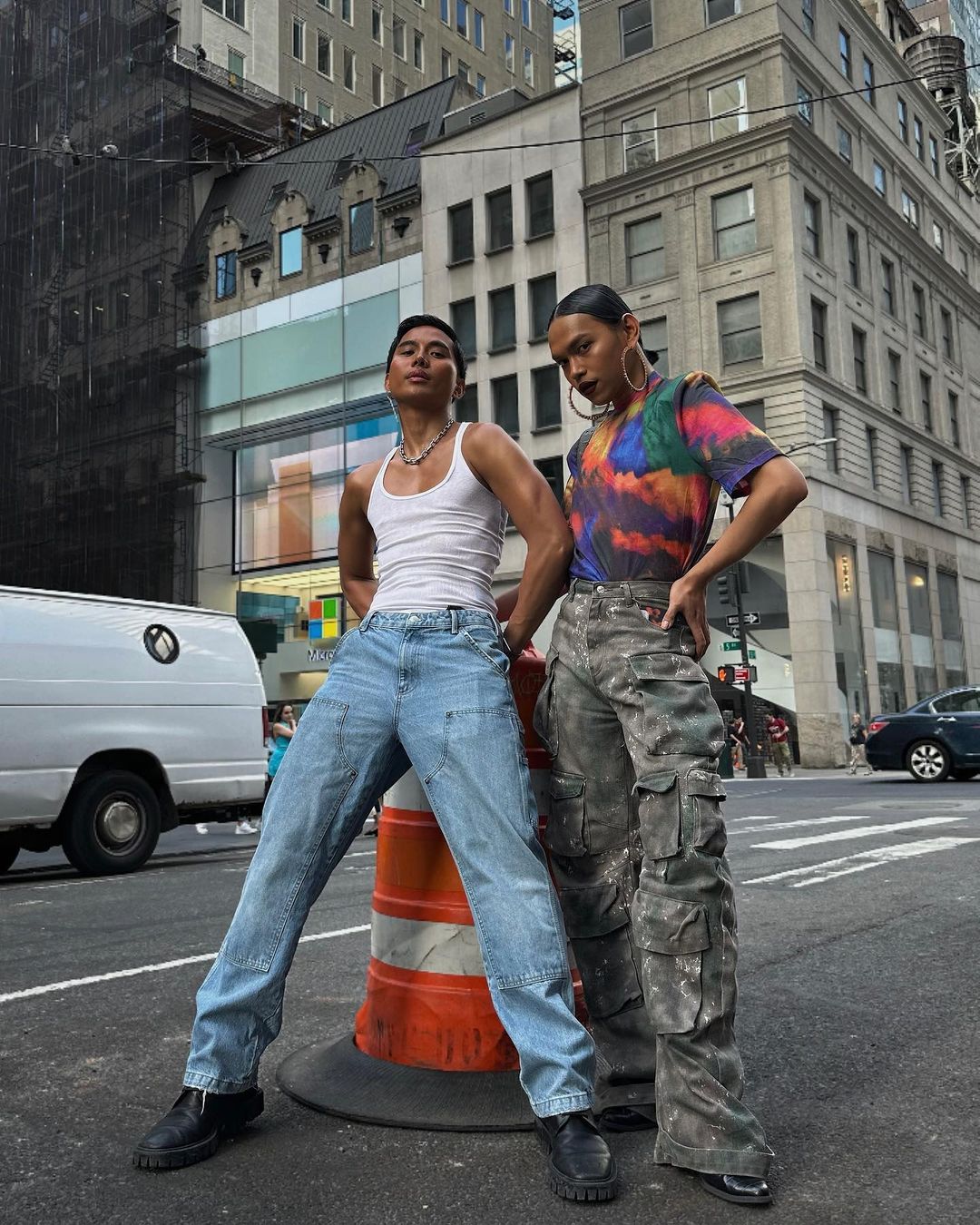 When it comes to hairstyling, there is only one goal in mind for Versex: "I try to be very intentional with my clients, to let them have their 'I'm 1 of 1' moment."
The Versex touch is fashion-forward with a retro twist. It gives nods to the likes of Pamela Anderson, Brigitte Bardot, and all of the legendary '90s supermodels Versex fell in love with growing up. More than anything though, it suits the muse and gives them that boost of confidence.
ADVERTISEMENT - CONTINUE READING BELOW
Being immersed in the art of drag was an integral component in building Versex's career. They owe their ability to keep their cool under pressure to the peers they've done hair for. "Queens have very big personalities, with even grander visions to match. So when they come to me with an idea, regardless of how outlandish and unheard of it is, I rise to the challenge and enjoy the process," says Versex. Through the years, working in the industry has developed their palate for what is "aesthetically pleasing" in different settings and situations.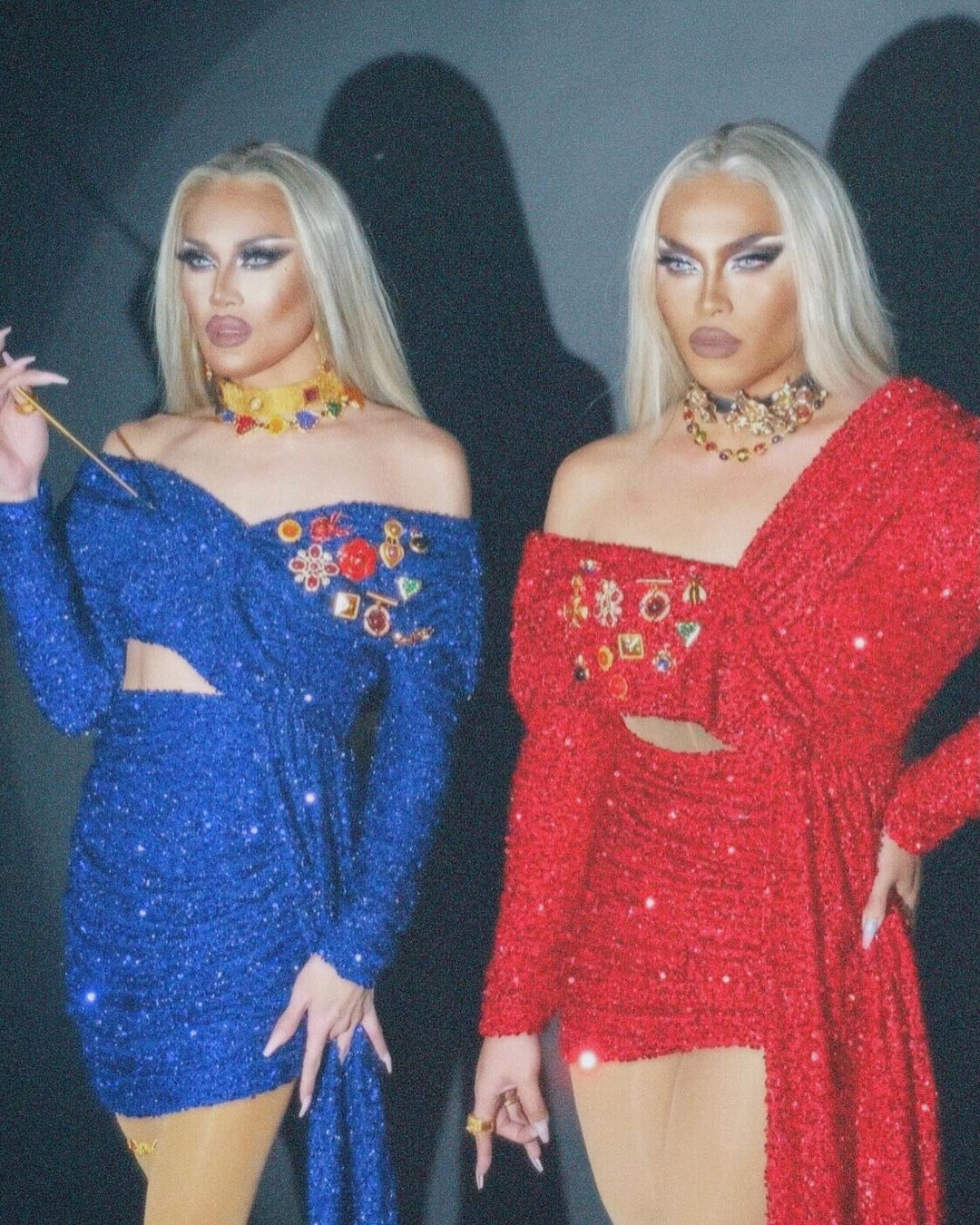 ADVERTISEMENT - CONTINUE READING BELOW
Typically, the wigs drag artists wear are made from synthetic fibers, which is difficult to alter since they don't lend themselves to shaping. This is a challenge Versex is presented every time they create a unit for a client, but it's one they gladly take on. When someone comes in and needs their natural tresses styled, it's much easier in comparison.
Among the many women Versex has worked with are some Filipina personalities who've found themselves in the city that never sleeps. These include the likes of Yassi Pressman, Liza Soberano, and Megan Young. The pleasure was all Versex's, who was able to take artistic liberties when styling these ladies' tresses.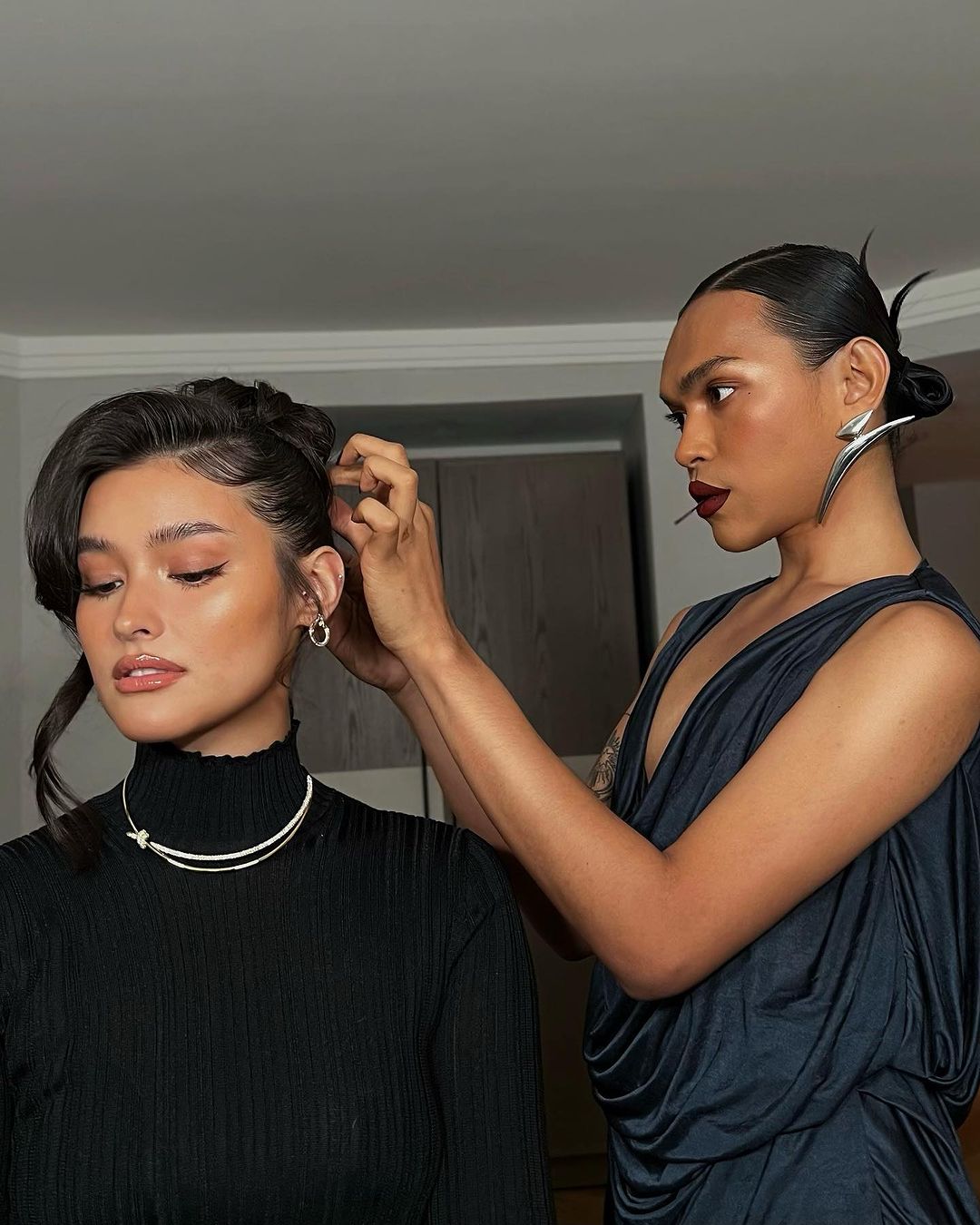 ADVERTISEMENT - CONTINUE READING BELOW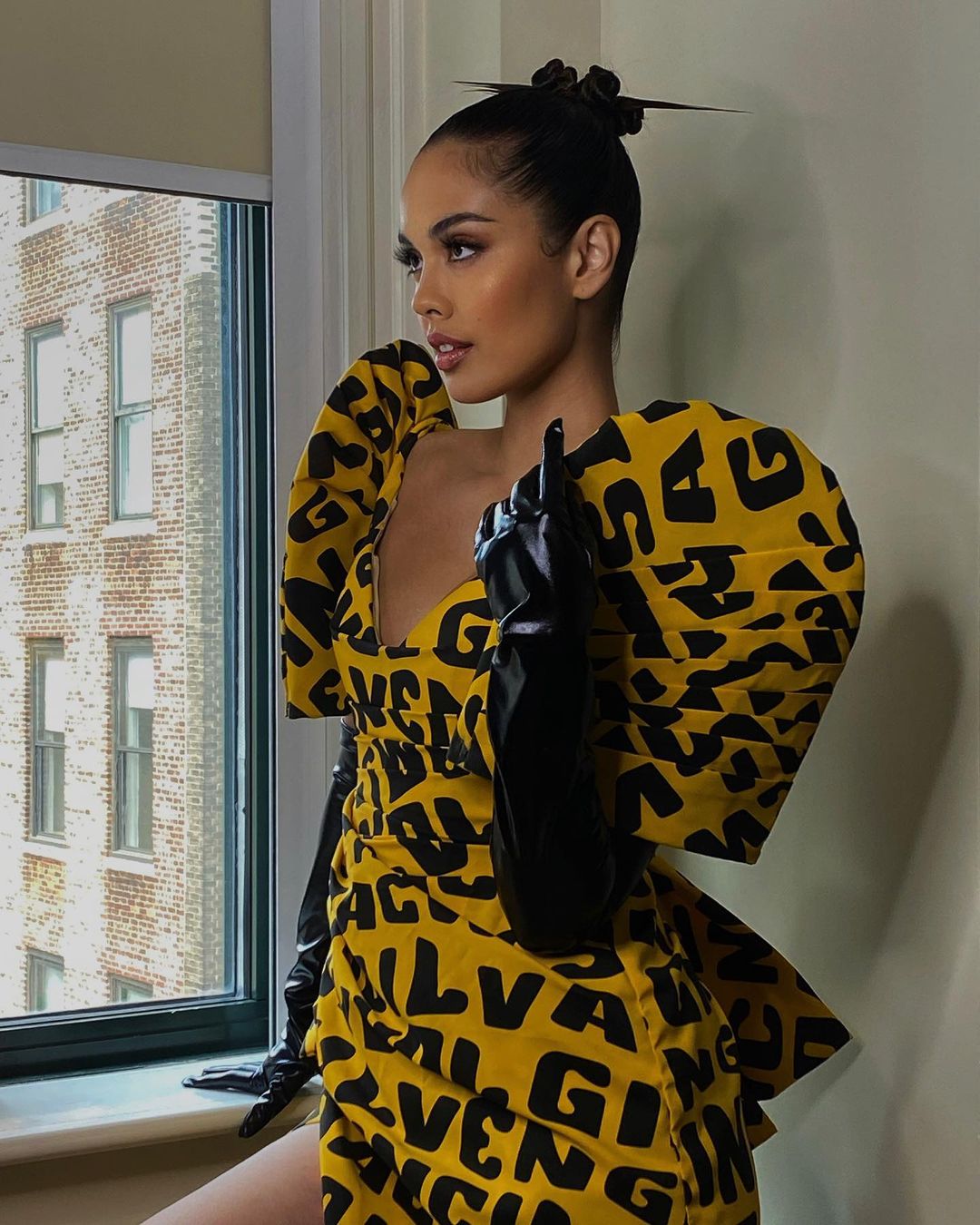 The hairstylist had a pure fan girl moment when they were booked for the one and only Heart Evangelista. They narrate the surprise arrangement: "I got a random call from Alex, saying that I was booked to do hair for 'a woman.' No other details, no mention about what it was for, just time and location details."
ADVERTISEMENT - CONTINUE READING BELOW
"The actual day came. It was exactly 7:30am, [and] I was on the M-train, on my way to the venue. All of a sudden, someone from production sent me a photo of Heart. I was over the moon! I could not contain my excitement."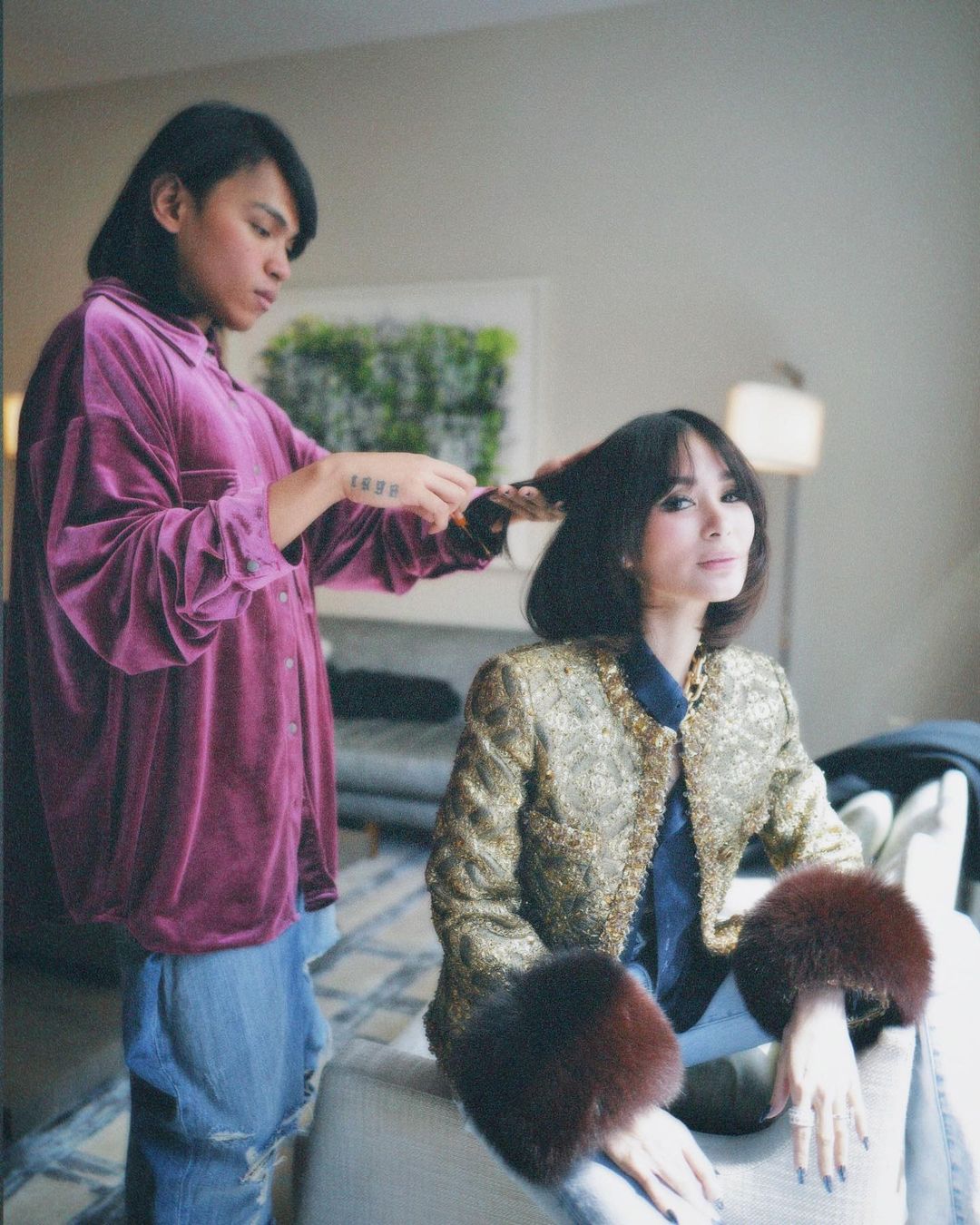 That proved to only be the first of many times Heart would sit on Versex's glam chair. One of their recent collaborations was for a Tiffany & Co. event, which holds a special place in their heart. "After working with her up close, my admiration for her just grew. I got to know that she's an extremely well rounded individual, knowledgeable in so many other things outside of what she's known for," they share. "But what really stuck to me that day was when she told me that 'Everything is fleeting.'"
ADVERTISEMENT - CONTINUE READING BELOW
Like with many of her admirers, Versex was aware of Heart's affluent status and the flawless image she projects in the media. But one conversation with her didn't just leave them with a quotable quote, but with a life lesson they carry with them to this day.
"In the past, having tangible milestones for my wins made me feel indestructible, yet it brought me no permanent feelings of content," they state, "I've grown to realize [that] losing [myself] in moments and allowing [myself] to breathe is where I draw strength from these days. Being a little kinder to yourself does wonders to the type of energy that comes off of you."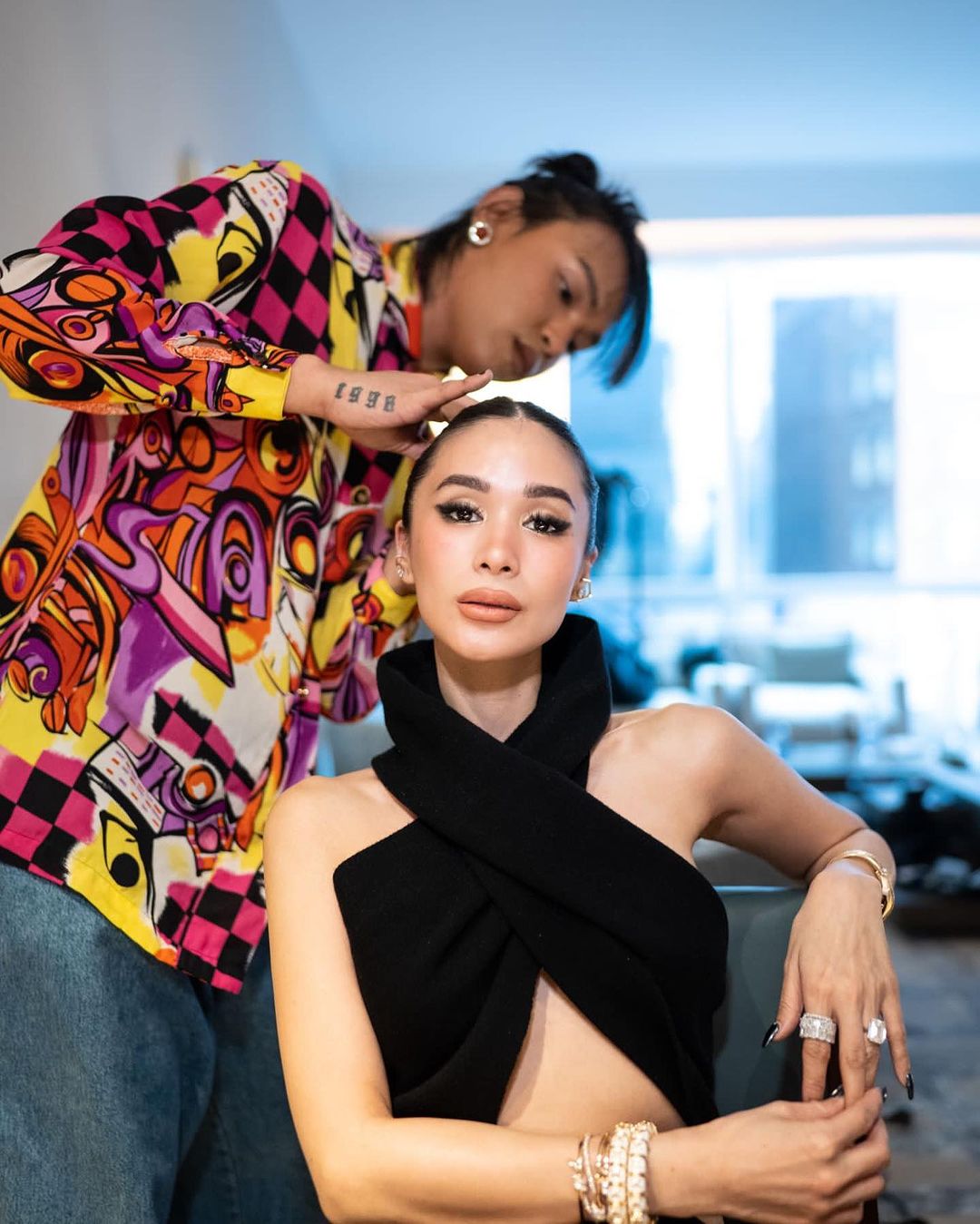 ADVERTISEMENT - CONTINUE READING BELOW
The past year or so has seen Versex freefall into those moments. The search for "more" has led them to the milestones they can proudly call their own, and all it took was a leap of faith. If they could impart any advice to other aspiring hairstylists, it's to "invest in yourself, invest in your craft, and never stop learning."
"Enter each project with confidence in knowing that your craft is yours, and this is its magic," they go on. Versex envisions to keep spreading that magic as their career progresses upwards. A visit to the Philippines is also in their plans.
"I look forward to offering my flowers to our local Filipina beauties, because it's about time that they get this kind of treatment. And I really want to let them experience my type of hair magic, if they'll have me," they say. New York has become their true love, but their heart still remains with Manila.
ADVERTISEMENT - CONTINUE READING BELOW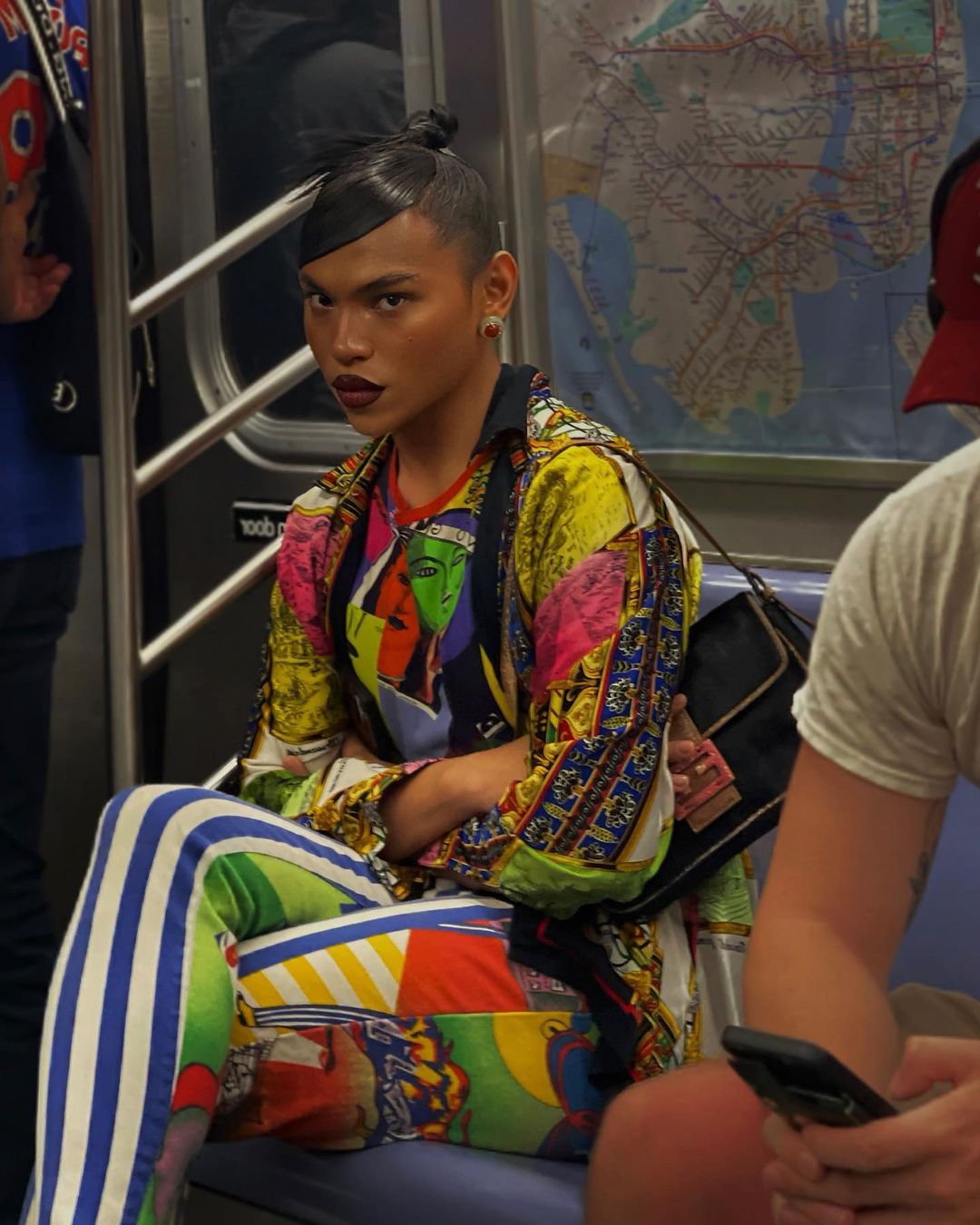 With every strand they've curled, Versex has proven that they've always been deserving of that "more" they've yearned for. Their new set of eyes and refreshed mindset, borne out of their sheer determination, now proves to be their crowning glory.
Follow Versex on Instagram @ver.sex. You can also follow their hairstyling account @hair.sex.
ADVERTISEMENT - CONTINUE READING BELOW
Related Stories from Preview.ph
Hey, Preview readers! Follow us on Facebook, Instagram, YouTube, Tiktok, and Twitter to stay up to speed on all things trendy and creative. We'll curate the most stylish feed for you!