For some, feeling like a victim of a circumstance is comforting. But for those who believe in breaking that glass wall, one big push is all it takes to open a floodgate of possiblities.
Meet Tyffanie Short, a single mom who founded her own beauty brand with little capital and no college degree. Her desire to provide for her son had her pushing against all odds, creating the organic brand Filipinas should definitely watch out for. In an interview with Preview, Tyff opens up about her journey and how she made One Earth Organics what it is today.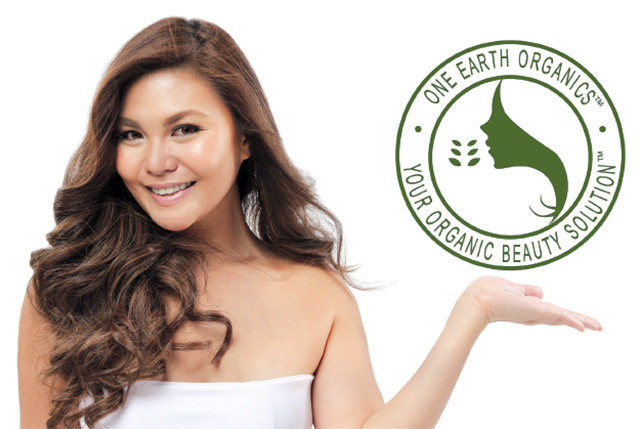 ADVERTISEMENT - CONTINUE READING BELOW
IMAGE Courtesy of Tyffanie Short
Giving birth to a son at 18 turned Tyff's life around. "I was not able to finish my fourth year in highschool. And when I had my son, I already had to work, so it was full steam ahead from there," she shares.
Her desire to provide for her son had her taking numerous jobs, despite not having a degree. She whizzed her way through interviews and became a call center agent, a VIP executive host, until she became an executive assistant in a call center. She eventually started earning considerably well, but soon decided that she could do more to prove herself. So, she started her own business.
"I came across this chemical-based face product and became a reseller," says Tyff. She sold the products on Instagram and made good money from it. However, a problem soon unfolded. "After using the products for a couple of months, I noticed it was doing more damage to my skin than good. I was alarmed, so I started to research and study the ingredients, finding out that they were highly toxic. I stopped using the product immediately."
This discovery struck a chord in the young entrepreneur. "I thought, maybe I could come up with something different," she explains. This led her to the idea of developing natural and organic alternatives, and so One Earth Organics was born.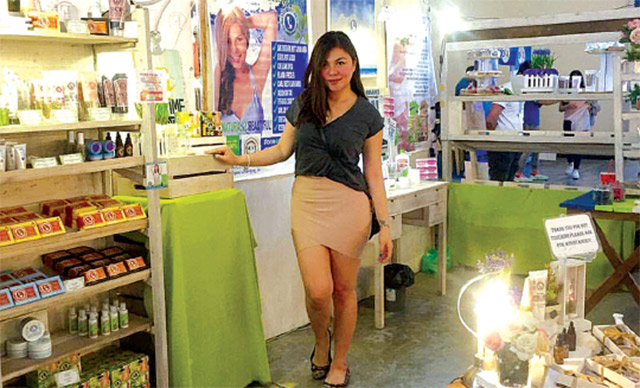 IMAGE Courtesy of Tyffanie Short
"I did more research and found plant-based ingredients that yielded better results than chemical-based ones. I teamed up with one of my closest friends to help me with the formulations since I don't have a Chemistry degree, then I used my remaining savings as a capital to start production. Mind you, I only had 37,500 pesos in my account, which was meant for my son's tuition fee downpayment," Tyff shares.
ADVERTISEMENT - CONTINUE READING BELOW
The first set of products of OEO addressed the founder's own beauty concerns. "My biggest insecurity were my underarms so I started with developing the Underarm Therapy Set, then I used Instagram to sell the products." She then began posting her own before-and-after photos online, and the dramatic results led to one customer inquiry to another.
Everything took off faster than she imagined. The first 50 sets she produced apparently sold out in two days. Tyff was also receiving a ton of positive feedback and orders from people she didn't know. Soon, she started joining bazaars and reached more women. Motivated, the budding entrepreneur made the decision that would change the brand for good. "I just trusted and believed that the business was really meant for me, so I resigned from my job as an executive assistant and pursued the business full-time. And the rest was history."
ADVERTISEMENT - CONTINUE READING BELOW
Now, Tyff's son is 16 years old, and One Earth Organics is now a part of Beauty Bar. The brand also has several distributors all over the country, including some in Singapore, United Kingdom, Qatar, and Dubai. And from seven initial products, the numbers climbed up to 20, with many more still in development.
Aside from her loving family and staff, Tyff credits part of OEO's success to their unique approach to beauty. "My beauty philosophy is simply practicing self-love, because this means you're conscious about what you put on your skin, and you take time to treat yourself with a regimen," she explains. Her business model leans towards being more hands-on as well, giving that personal touch Filipinas love. "We listen to what our clients need and just deliver, and we will continuously innovate in terms of what the consumers need and ensure that it is accessible to them."
According to the CEO, this is how she sets her brand apart from others. By focusing on their own mission, vision, and philosophy, One Earth Organics quickly established what it is and what it's here for. Being incredibly hands-on with everything definitely helped Tyff in the long run. "The brand is cruelty free—we never test on animals! Our products are tested on my skin, on me, and never on animals. I test it for months and months before it gets distributed."
ADVERTISEMENT - CONTINUE READING BELOW
When it comes to building your own business, Tyff says she can give an endless list of advice. But creating a credible brand with great products requires more than determination. Especially in beauty, it's like going back to school all over again. "First, you need to learn the basics about the skin—the ingredients, what works, and what you want to address or target," notes Tyff. "Then experiment, as this will help you grow and gain more experience. Don't be afraid to ask for help either and always support others around you."
ADVERTISEMENT - CONTINUE READING BELOW
Because at the end of the day, it's those who are eager to learn and take the biggest risks who succeed. Tyff knows this, and her taking that leap of faith has led her to where she is. "Believe in your products and your skills because if you don't, nobody else will. Focus on the good and on what you have. Lastly, be inspired and grateful, always!"
Learn more about One Earth Organics on Instagram or visit their official website.
Related Stories from Preview.ph
Hey, Preview readers! Follow us on Facebook, Instagram, YouTube, Tiktok, and Twitter to stay up to speed on all things trendy and creative. We'll curate the most stylish feed for you!