It's official, summer's here! Although the scorching temperatures can be daunting on a daily basis, it's the perfect time to go on that vacay. For some, it can be bikini-bod-flaunting season; for others, it can be the time to trek up to colder climes (Baguio or Tagaytay, anyone?) or even languish in that well-deserved staycation. Whether you're in sunny waters or on hot concrete, we have a summer beauty checklist you can print out (or pin at Pinterest!).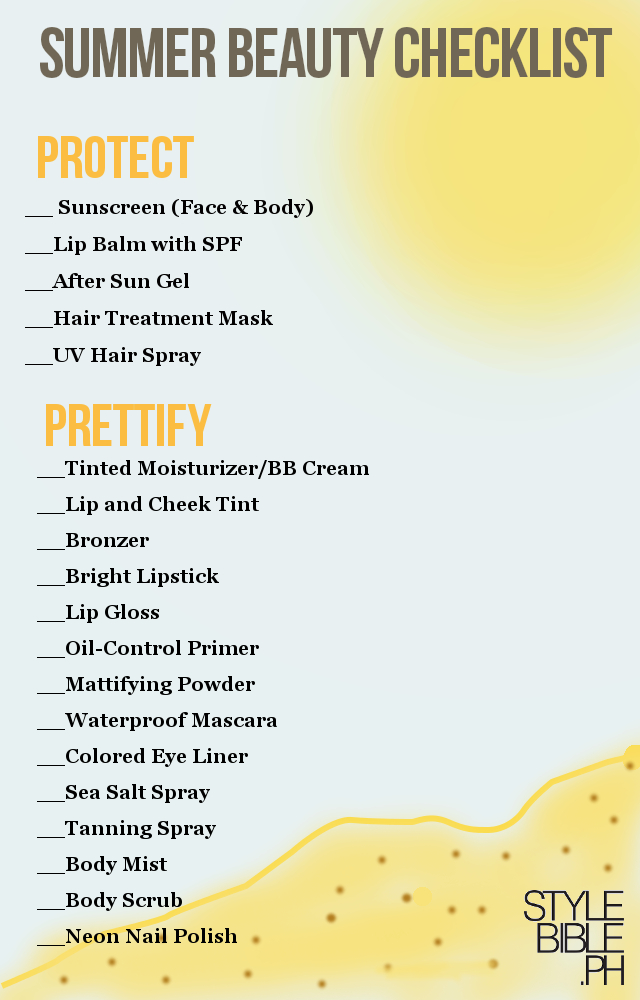 ADVERTISEMENT - CONTINUE READING BELOW
Click on the gallery to see our recommendations.