"AAAHHH!"
It all started with a scream. All those hours clocked in running and training lead to this. In a sea of over 4000 ladies in orange dri-fit tops, pumped up and ready to go for the Nike Women Victory Tour half marathon, there I was feeling like a fish out of water and ready to puke. I couldn't help but ask myself and my buddy Janey, "What in the world are we doing here?" Seriously, I had never been more nervous in my life. Not when it came to real competitions and not even before zip lining or bungee jumping. I knew I was scared because I'm no runner, and the last time I attempted a 16km run, I finished but flat out died.
Related Stories from Preview.ph
Here's how (I think) I managed to survive:
1. Pacing and a whole lot of chia seeds.
A huge part of why I was panicking was because even though we started out well with our training, work got in the way causing Janey and I to skip NRC sessions four weeks leading up to the run. We asked Coach Ian Banzon for some reminders before the big day, which helped, but we also did our own research. I found out that I shouldn't use up all my energy in the beginning, and Janey read that chia seeds supply the energy needed for long runs. We can't say for sure if the glasses of chia water we inhaled the day before the race were to credit, but I am sure that the pacing worked. We kept a slow but steady speed and didn't stop to walk until we hit the 16km mark. For two people who died the last time we ran that distance, that in itself was a feat to celebrate.
ADVERTISEMENT - CONTINUE READING BELOW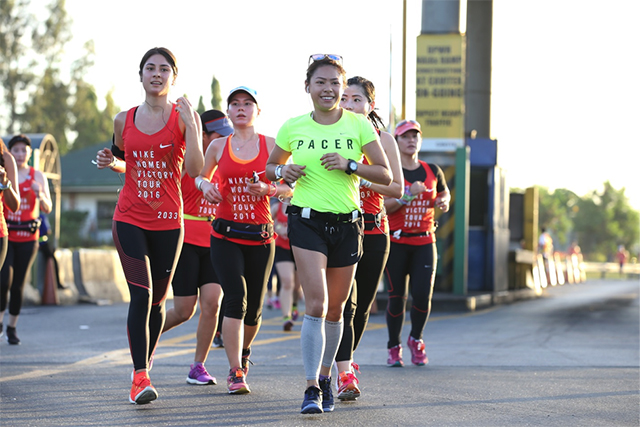 2. Having a buddy.
I can't even begin to explain how Janey and I helped each other throughout this entire leg-killing experience. From the gun start when a lot of runners were overtaking us, we kept on telling each other not to be pressured to run faster. In between yelling "We got this!" (like a dozen times), we distracted each other checking out the different Nike shoes on the other participants (I know, we're such fashion dorks) and joking about how we can tell our future grandchildren about that one time we ran from Macapagal Highway to Island Cove just because. Before we knew it, we already passed the 10km mark.
CONTINUE READING BELOW
Recommended Videos
3. Motivation from other runners.
According to the files, the oldest participant Ester Gabaldon was 65 years old. She's amazing, right? It was women like her who gave us motivation to keep on moving our legs. Whenever we saw anyone who looked like she was over the age of 40 run past us, Janey and I kept on telling ourselves that if she could do it, we totes can, too! Hey, even a pregnant Iya Villania-Arellano joined the race and managed to finish! It's not about the age, not even how fit you are, it's really more about how bad you want it.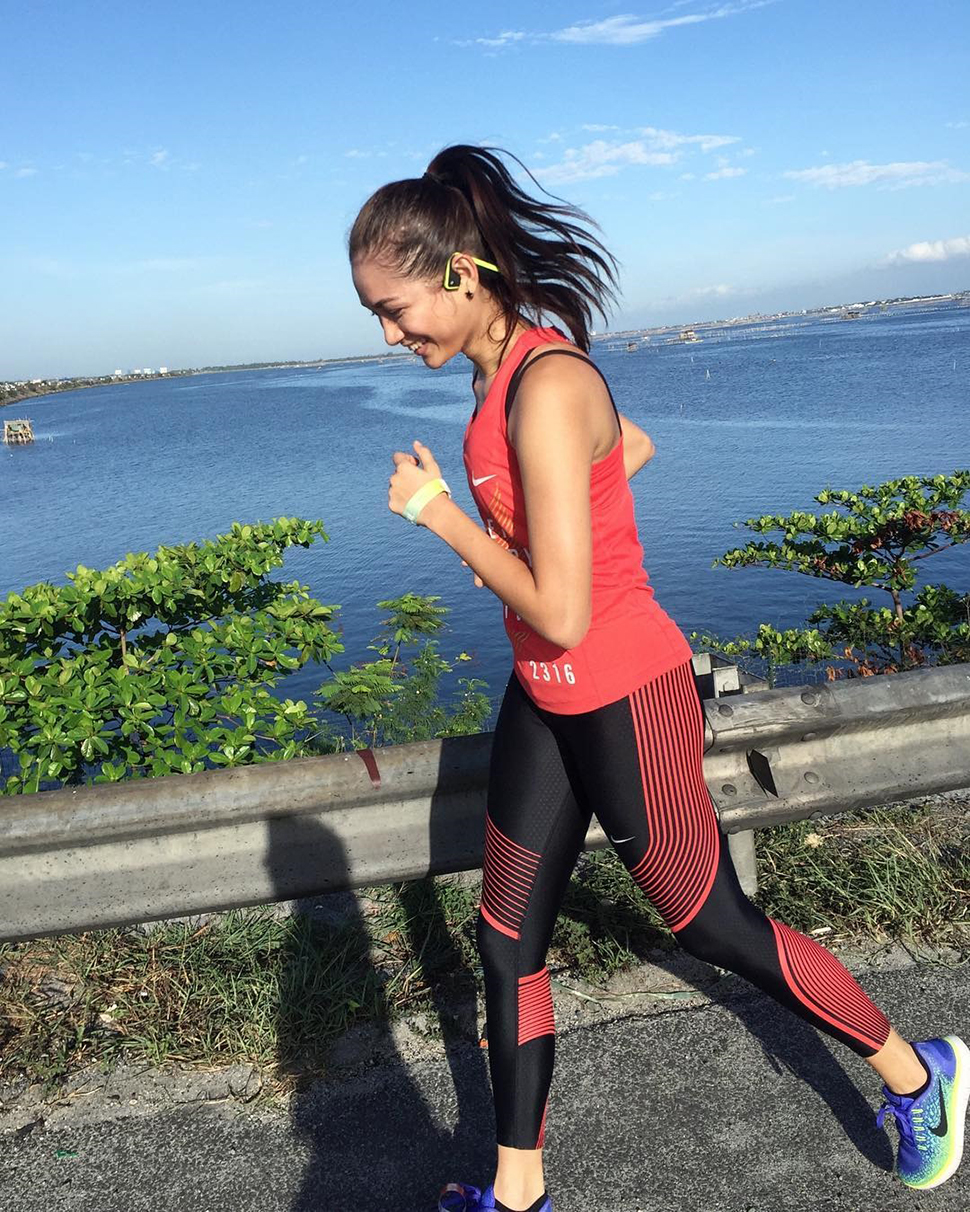 ADVERTISEMENT - CONTINUE READING BELOW
We spotted Nike girls Monika Sta. Maria as well as Mari Jasmine and Lissa Kahayon at the run.
4. We just had fun!
Not once in the entire race did Janey and I look back at the people behind us. The fastest runner, Luisa Ratera, managed to finish in just a little over an hour and thirty minutes, but we on the other hand didn't feel the need to compete with anyone else. At the end of the day we didn't care about our time or how many people we beat because finishing it was more than enough for us.
5. My shoes!
While I wore the Nike LunarTempo 2, Janey took her LunarEpic Flyknit for a fun run. Can you imagine how battered your feet will be after running for three hours? We felt exhausted, but our shoes didn't betray us. Our whole body—calves, thighs and other muscles we didn't knew existed, ached the following day, but our feet were surprisingly a-okay.
ADVERTISEMENT - CONTINUE READING BELOW
Related Stories from Preview.ph
6. Will power. Lots of it.
If you guys read about our previous run, I mentioned that I blamed the uphill terrain for every weak I-just-want-to-give-up-moment. For the half marathon, I honestly felt like all those hours training were worth it because we crossed the 16km mark strong thinking, "Wow, can't believe we died the last time we ran that distance." The closer we got to the finish line, the stronger and more motivated we felt…until the sun came shining on full blast. I wanted to curse the sun and the heat it caused so bad. Through those moments, it was a whole lot of ice from the water and Gatorade stops, plus my mind reminding me to be #betterforit that kept me going.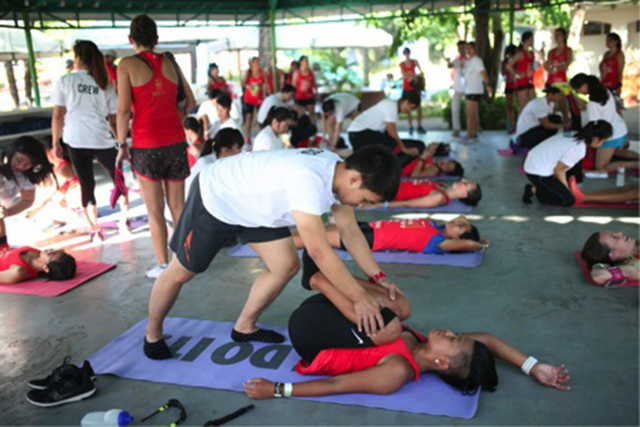 ADVERTISEMENT - CONTINUE READING BELOW
Seeing that finish line surrounded by people cheering is a feeling I will never, ever forget. Never in a million years did a run-hater like me think that I would join a half marathon, more so get to call myself a finisher. But you know what, it didn't end there, in fact, the party was only starting. No one throws a run like Nike because the race village was on fleek! There were foam rollers, stretch areas with professional therapists, healthy meals, a shoe cleaning service, and get this, an area where you can have your hair blow dried and styled after you shower! We were pampered princesses, to say the least.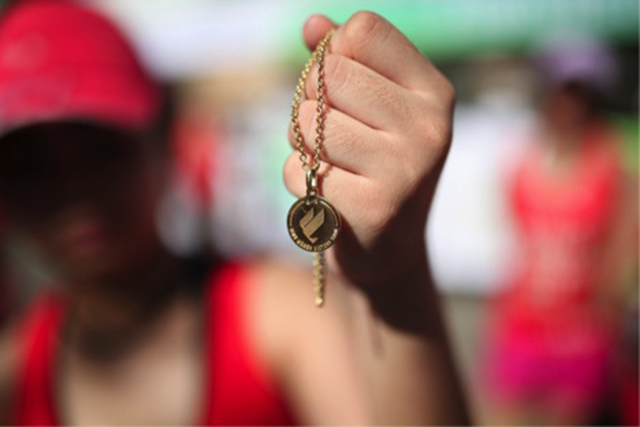 ADVERTISEMENT - CONTINUE READING BELOW
Have you ever seen a medal so cute? Love how they decided to give us these totally wearable necklaces instead of medals no one would see at home.
Twelve weeks ago when this all started, I vowed that I would never run again after this was all over. But you know what, I fell in love. Well, you know how that story goes.
Nike will continue to hold NRC sessions the whole year round in BGC every Tuesdays and Thursdays at 7:34 PM.
Images courtesy of Nike and @monikastamaria on Instagram
Related Stories from Preview.ph



Hey, Preview readers! Follow us on Facebook, Instagram, YouTube, Tiktok, and Twitter to stay up to speed on all things trendy and creative. We'll curate the most stylish feed for you!